By Dennis Stinson, Vice President of Sales, Fujitsu General America
The COVID-19 pandemic has forever changed the face of America's workplace. In fact, an increasing number of folks might find their "new office" feels a lot like home – because it is literally their home.
Our post-pandemic "return to the office" may look very different with "hybrid" or fully remote work models rapidly rising in popularity. The hybrid model means employees work partly onsite or in the office and partly remotely. Studies support this trend with 83% of workers believing a hybrid model would be optimal going forward, according to an Accenture survey. Further, 87% of managers believe working from home is the future, according to Remote-How research.
This new hybrid dynamic promises significant advantages to all involved. For example, the option enables employees to work more efficiently while remote and enhances their overall work-life balance, benefiting both employers and employees alike. Overall, 63% of employees favor the flexibility of a hybrid remote-office model, according to a survey conducted by Slack.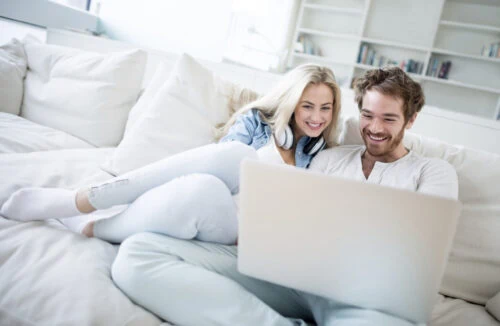 Unfortunately, there is a potential downside. Simply put, more time at home will also cause energy use and utility bills to skyrocket with home technologies, appliances and systems running overtime at unprecedented levels – making optimal, energy-efficient home climate control a significantly greater challenge.
Exacerbating the issue, the inflation rate is a variable factor that could wreak havoc on household budgets with energy prices up 33.3% on the year, according to the November 2021 consumer price index from the Bureau of Labor Statistics.
Consequently, home heating costs can potentially rise at varying rates based upon a household's particular system type. For example, the nearly half of U.S. households who heat primarily with natural gas are projected to spend 30% more than they did last winter on average, according to the Winter Fuels Outlook 2021 report from the U.S. Energy Information Administration. The 41% who heat with electricity are slated to spend 6% more. The smaller portions who heat mostly with propane or heating oil — 5% and 4% of households, respectively — could see even bigger leaps in cost. Propane users will spend 54% more this winter, while heating oil users could see bills go up 43%, according to the report.
The good news is that families can prevent a utility bill blitz by following a few simple tips. With home heating and cooling accounting for nearly half of home energy use, small steps can go a long way.
Ease Into Electric:  According to Columbia University's Earth Institute, electric systems are a solution to decarbonize home climate control. Among the most energy-efficient heating and cooling products, electricity-powered ductless mini-split systems, offered by companies including Fujitsu General America, can save as much as 25 percent on your energy bill. Mini-splits use thin copper tubing to pump refrigerant from an outdoor compressor directly into an indoor air-handling unit, where the air is qui­etly distributed to the interior space.
Get "Smart" About Climate Control: When it comes to smart home tem­perature control, there are Smart HVAC Systems and Smart Thermostats. Smart HVAC systems have built-in Internet capability and can be controlled directly without additional equipment. Smart Home Thermostats create "smart" sys­tems by enabling remote temperature control via a mobile or Internet-con­nected device or voice-operated home automation system.
Voice Your Preference: Take control of your comfort. Most HVAC manufacturers offer apps that enable systems to be controlled from anywhere using a mobile device. Voice-control capability uses digital assistants, like Amazon Alexa or Google Home, to ver­bally dictate home temperatures. Easily controlling the temperature more closely, allows homeowners to be more comfortable and improve energy savings.
Find Your Efficient Comfort Zone: Many of us live in homes designed for bigger families, but have yet to downsize. If you find yourself using a fraction of your home on a regular basis, consider upgrading to a zoned ducted, or ductless system. That will allow you to save energy heating and cooling spaces where you and your family don't spend a lot of time.  This will multiply savings as you're not only needing less cooling but you also gain from a more efficient system in the spaces you do still use.
 Try Low-tech Fixes: Simple changes can have a big impact. Such as: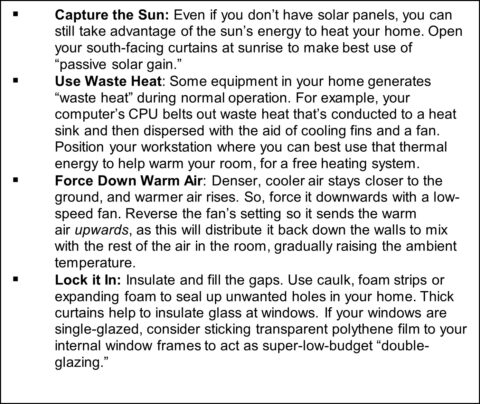 If your family is spending a lot more time at home and your utility bills are soaring, a ductless heating and cooling system is definitely a worthwhile investment. Many Fujitsu systems with the Energy Star rating are more than twice as efficient as the minimum standard set by the government. To learn more or find a contractor near you, call 888-888-3424 or visit www.constantcomfort.com.
­­­­­­­­­­­­­­­­­­­­­­­­­­
Author Biography
Dennis Stinson is the Vice President of Sales for Fujitsu General America, a national manufacturer with distributors in local communities across the United States, Canada and the Caribbean and brings over 30 years of industry experience.