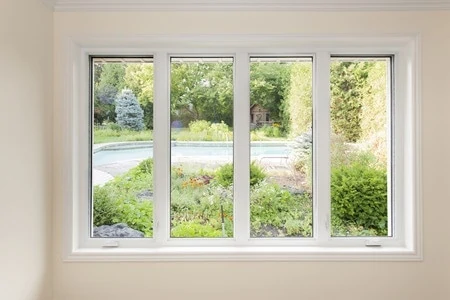 photo © Elenathewise /123RF Stock Photo
Mice kept under constant light for several months experienced negative health including pro-inflammatory activation in the immune system, early signs of osteoporosis and muscle loss, according to Cell Press journal, Current Biology. The good news is the negative side effects were reversible when they restored the environmental light-dark cycle.
Studies from Northwestern University have also shown that natural light can make you more productive, sleep better and enjoy a better quality of life. What if you're all for natural light, but your home is essentially a cave? Fortunately, natural light really doesn't cost anything, and you can capture more of it with the right tips and tricks. Here's how to get started.
Look at your window treatments
A simple change of your window treatments can transform a dim room into a natural wonder of light. Solar shades still give access to the view you want, yet block out UV rays and heat. For window treatments on a budget, shop IKEA for curtains that let the gauzy, natural light show through.
Go outside in
Infusing your home with plants, flowers and natural decor can give the illusion of light and breathes new life into your home. Turn to a florist and pick out a flower arrangement with a clear vase that can be reused as a container for colored pebbles or marbles that catch the light. Choose a white arrangement for a fresh, clean look, at home in any room in the house.
Create a window of light
Invest in a large mirror and hang in a room without windows or natural light. Situate a vase of fresh flowers on a table directly in front of the mirror to create an optical illusion of depth and capture any light.
To make a small window seem larger, place a mirror next to it or on its adjoining wall. The mirror will capture and bounce the outdoor reflection and the natural sunlight. Best of all, everyone will think it's a real window.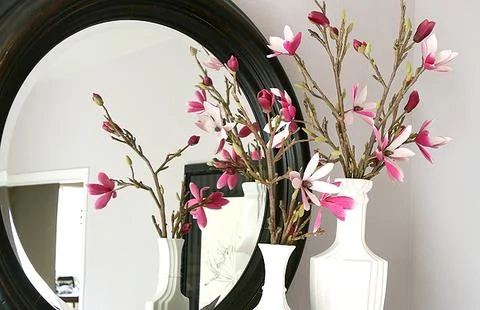 Maximize your space
Don't cut off your light source by placing over-sized furniture and heavy decor near your windows. Instead, open up your rooms by downsizing your furniture or turning that lounging room into a sitting area instead. Paint the room with a lighter, softer palette to keep your focus on the light instead of your saturated walls. Sherwin-Williams provides a great list to create your own look. In addition, instead of the ornate, heavy throw rug, opt for light bamboo flooring or a neutral colored rug to bring an inviting warmth into your home.
Change up your doors
Why only look to your windows to let in more sunlight? Replace your front, rear and porch doors with either full or partial glass to maximize the daylight hours. Remember there are more doors in your home than just your entryways. Use a door made with partially frosted glass on your home office or laundry room to let in more light. Your kitchen cabinets can also be replaced with wooden doors with glass cut-outs to lighten up your kitchen. For a renovation splurge, add a skylight to the darker rooms in your home and enjoy the clear, blue skies.
Add embellishments of light
Take every opportunity to capture what light you have by adding clear crystals, glass, mirrors and decor from your windows to refract the light. Next, take a look at what's hanging on your walls. If you already have enough traditional mirrors, add a mirrored wall sconce to reflect the light around it, including a lit candle in the evening. Got a dark kitchen? Use a shiny metal backsplash to lighten up the room and transform its style at the same time.