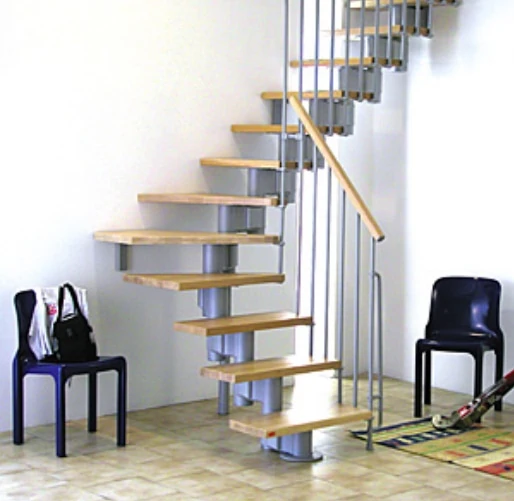 Imagine a DIY stair kit that allows total flexibility for endless configurations, with 1 or 2 one-quarter turns (for L- or U-shaped staircases) to fit any space in the home. You'll find that kit from our friends at Arke Stairs: The Kompact Adjustable Stair Case is the only staircase with adjustable rise, going, height, depth and rotation. The Kompact stair kit is covered by a worldwide patent and comes with 13 risers (12 treads) and internal railing. The going (tread depth) is adjustable between 7 and 8″ and between 8 and 10″, depending on configurations. The riser is adjustable between 6 and 9″.
With the purchase of one or more tread kits you can reach a height of 146″. The treads are clear-sealed solid beech with metal supports and matching balusters and accessories. The handrail is solid beech. In place of a knee- or half-wall along your top floor or opening, balcony rail kits of identical materials and finish are available to complete the contemporary appearance of the staircase.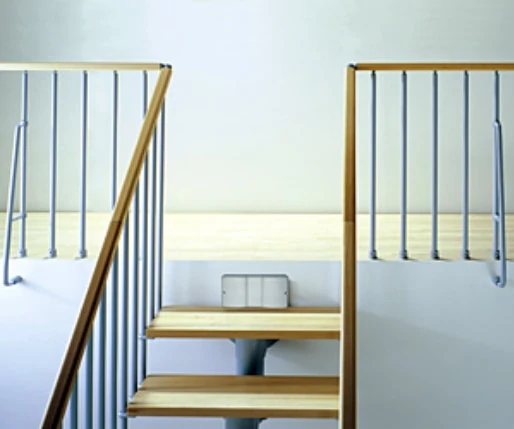 Check out the graphic below, which shows just a few of the many configurations the Kompact stairs can be arranged in.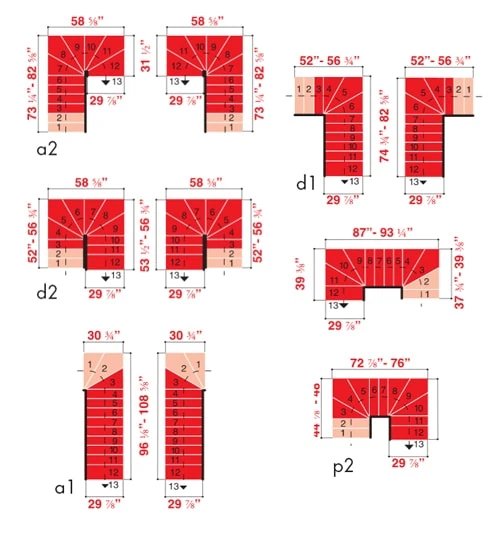 For more information on the Kompact Adjustable Stair Case, visit www.arkestairs.com.
— M. Weber