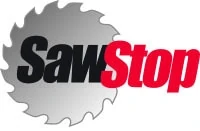 ITC Confirms Bosch Infringes SawStop Patents: Judge Recommends Reaxx Importation Ban
Tualatin, OR — December 1, 2016
On November 10th, the U.S. International Trade Commission (ITC) confirmed Administrative Law Judge Thomas B. Pender's previous patent infringement findings against Robert Bosch Tool Corporation. The ITC will now consider Judge Pender's recommended next steps including "a cease and desist order issue against Robert Bosch Tool Corp.," regarding importation of the infringing Reaxx saw and activation cartridges into the United States.
Dr. Stephen Gass, SawStop's President, commented on the ITC's confirmation: "We are very pleased that the Commission confirmed Judge Pender's findings that Bosch infringes our patents. We regret that Bosch chose to introduce the Reaxx saw in disregard of our patents, leaving us with no alternative but to defend our rights in court. We have invested millions of dollars in research and development to protect woodworkers from serious injury, and we remain grateful for the U.S. patent system for protecting and encouraging our safety innovations."
About SawStop Table Saws: SawStop, established in 1999, is the world leader in table saw safety. Each SawStop saw stops and retracts the blade on contact with skin. The company's saws are designed to minimize saw-related injuries and the costs associated with them.  SawStop's award-winning portable Jobsite Saw introduced in 2015 continues to be welcomed by glowing media reviews and thousands of happy customers across North America. Learn more at www.sawstop.com.
Media Contact:
David Fanning, Vice President
[email protected], 503-570-3200