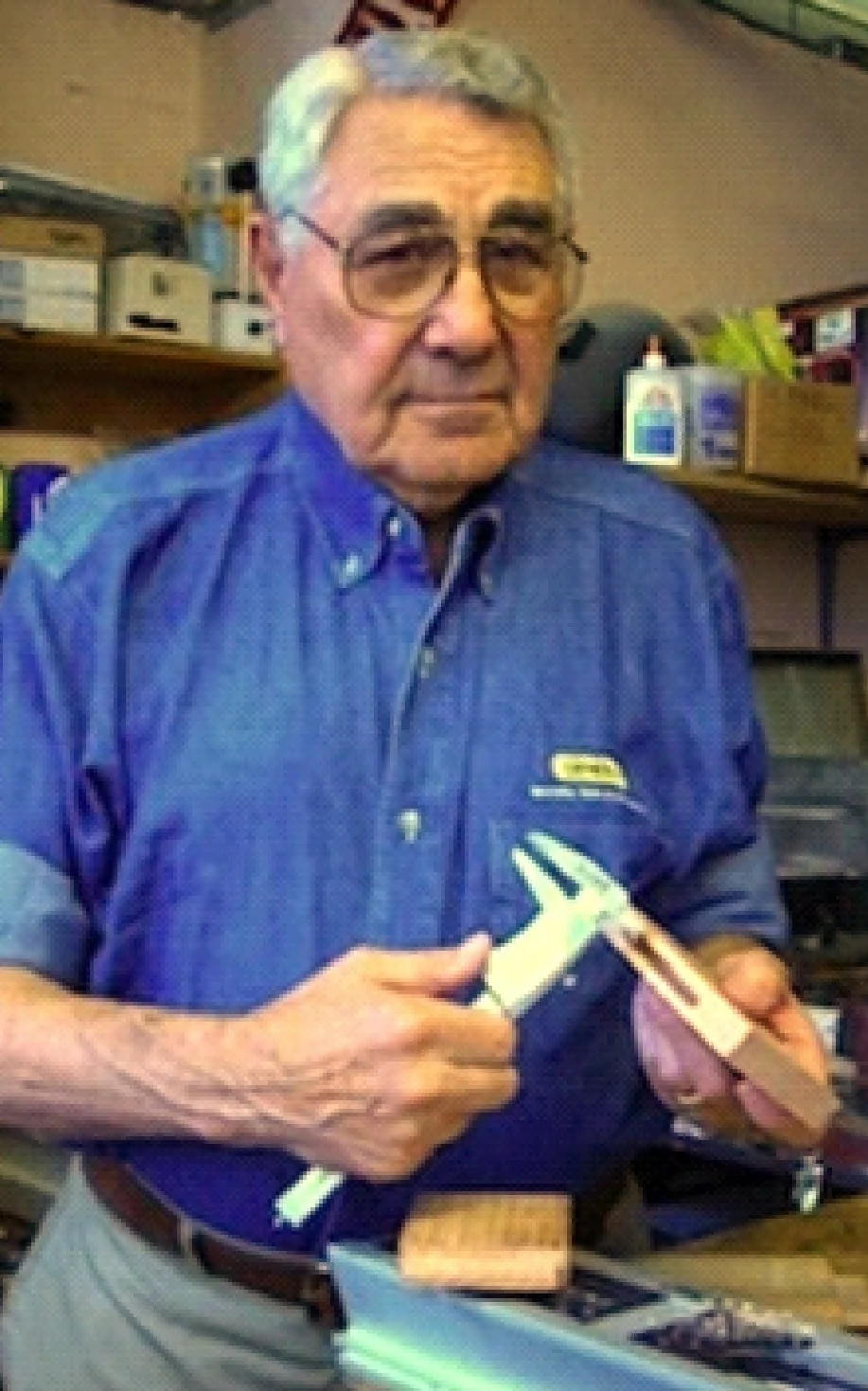 Celebrated for his groundbreaking woodworking jigs and more, Burt Weinstein has sadly passed away. You're reading about it here because Mr. Weinstein was a friend of Extreme How-To. We met with him at a number of trade shows where he would personally demonstrate the very woodworking jigs that he designed for General Tools & Instruments. General has released a nice press release in tribute to Mr. Weinstein, which I've pasted below. — M. Weber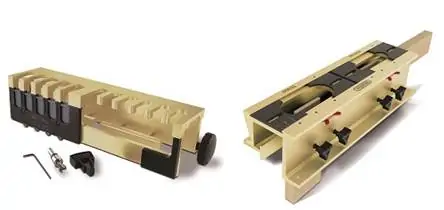 (New York, NY)  On August 9, 2013, inventor, engineer and longtime General Tools & Instruments (General®) consultant Burton (Burt) Weinstein lost his battle with cancer at the age of 87. Known as a man of extraordinary kindness, patience, humility and optimism, Burt will be deeply missed by his colleagues at General, those in the woodworking industry and beyond.
In 2006, Burt first met General President and CEO Joe Ennis at the National Hardware Show. At the time, he was aiming to retire and sell his company. Burt and his partner, Richard (Dick) Deaton, founded Simp'l Products in 1989 with the goal of inventing products that would streamline woodworking joinery for both professionals and novices at an affordable price. Impressed by the jointer clamp, doweling jig and pocket hole jig Burt had already created for Simp'l Products, General purchased the company and hired Burt as a consultant.
Burt never quite got the hang of retirement and continued working with General until his passing. Together with the company's in-house engineers, he redesigned aspects of his jointer clamp, doweling jig and pocket hole jig, which became the cornerstones of General's E-Z Pro Line of Precision Woodworking Jigs. In conjunction with General, Burt invented two more landmark wood joining tools: the E-Z Pro Mortise & Tenon Jig and E-Z Pro Dovetailer Jig. He often traveled with General to national trade shows where he demonstrated his latest and greatest wood joining innovations to the delight of show attendees.
Over the years, Burt was awarded more than a dozen patents for his inventions. He achieved his first in 1956 for a combination woodworking machine with a tilting arbor that could be converted into a table saw, drill press or lathe. But Burt's creations went far beyond woodworking. He also developed products for the skiing, boating and medical industries. These included BURT Retractable Bindings that decreased injuries from falls and eased recovery by keeping skis and boots attached via spring-loaded cables; a dolly that enabled the transport of a boat in a laterally vertical orientation; and an endotracheal tube holder that prevented patients from biting the tubing.
A World War II veteran and a man of many talents and interests, Burt was an avid sailor who also enjoyed skiing, flying and fishing, and was a proud member of the City Island and New York Yacht Clubs. He is survived by his wife of 37 years, Carolyn; stepdaughters, Jacquelyn and Gwendolyn Wong; sons-in-law Serge Michaut and Neil Wertheimer; grandchildren Davis and Lucas Wertheimer; brother and sister-in-law Gerald and Alice Weinstein; and many loving nieces and nephews.
About General Tools & Instruments
Headquartered in New York City since 1922, General Tools & Instruments remains the market leader in precision specialty hand tools. Recent product advancements and corporate acquisitions have expanded General's line to include over 1,500 precision tools and hand-held instruments. This vast array of products is widely used by contractors, professionals, technicians, DIYers and hobbyists in a broad range of industries. To learn more about General Tools & Instruments and its products, visit www.generaltools.com