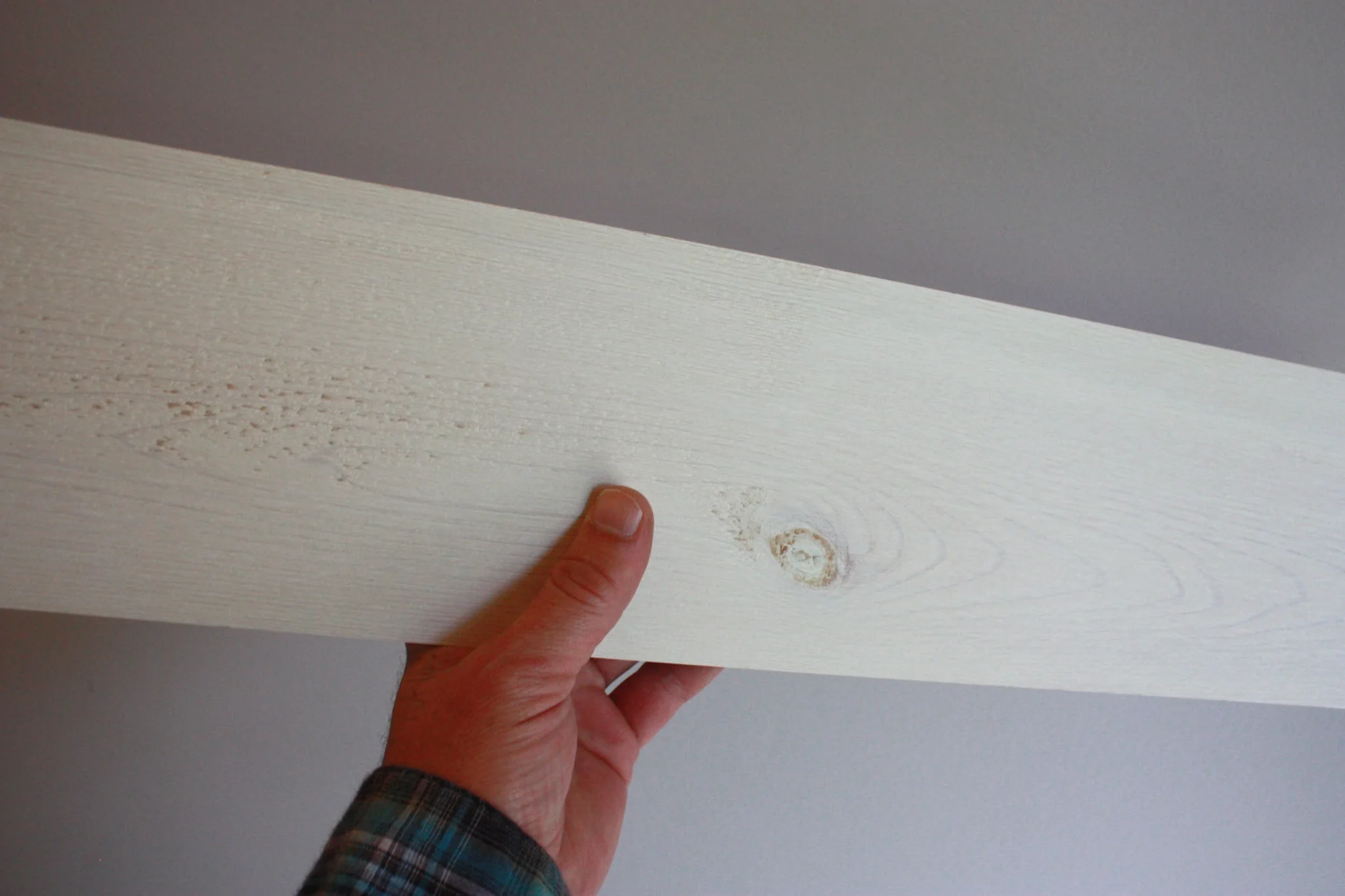 As part of an ongoing remodeling project, the EHT staff had our first opportunity to install Timberchic, a peel-and-stick plank made of genuine reclaimed wood. Thin, lightweight, and easy to cut and apply, these affordable DIY-friendly planks are made 100% from reclaimed river logs and are available in an enhanced palate of colors (we chose Coastal White).  They're ideal for creating accent walls but can also be used on ceilings, backsplashes, doors, columns and more. We used them to accent the surrounding foyer walls of a home's front entry.
The smooth, wipe-able surface exhibits all the distinct characteristics of real wood, but requires no glue, nails or screws to install. To apply the planks, you simply peel the backing off the adhesive strips, butt the edges to the adjoining planks, press into place and secure with a roller.
These photos show a peek at the installation. You'll see more detail in upcoming posts (and EHT magazine) as we continue the project by replacing the foyer's front door, stair and handrail, etc. For more information on the DIY-friendly Timberchic planks, visit www.timberchic.com.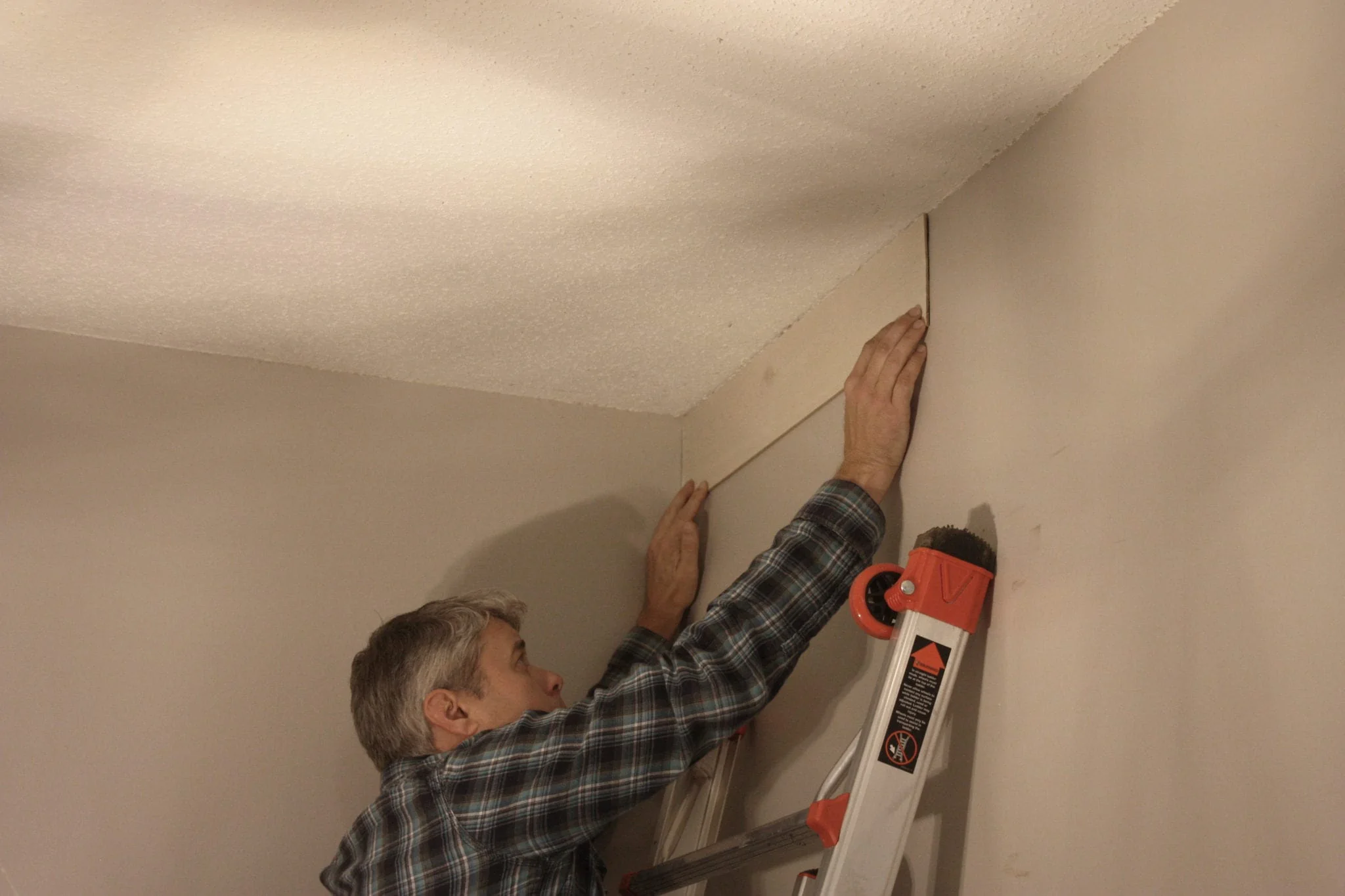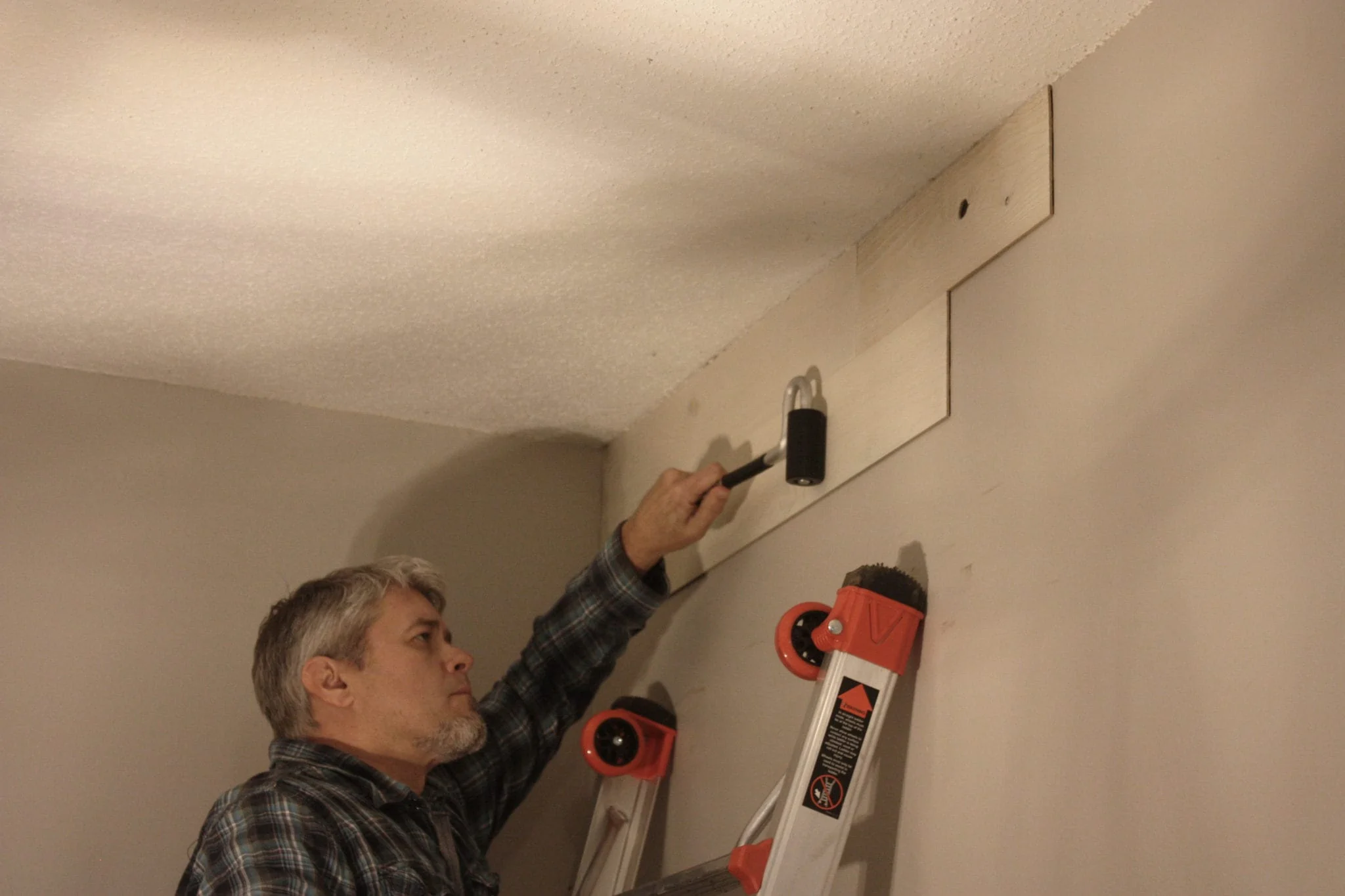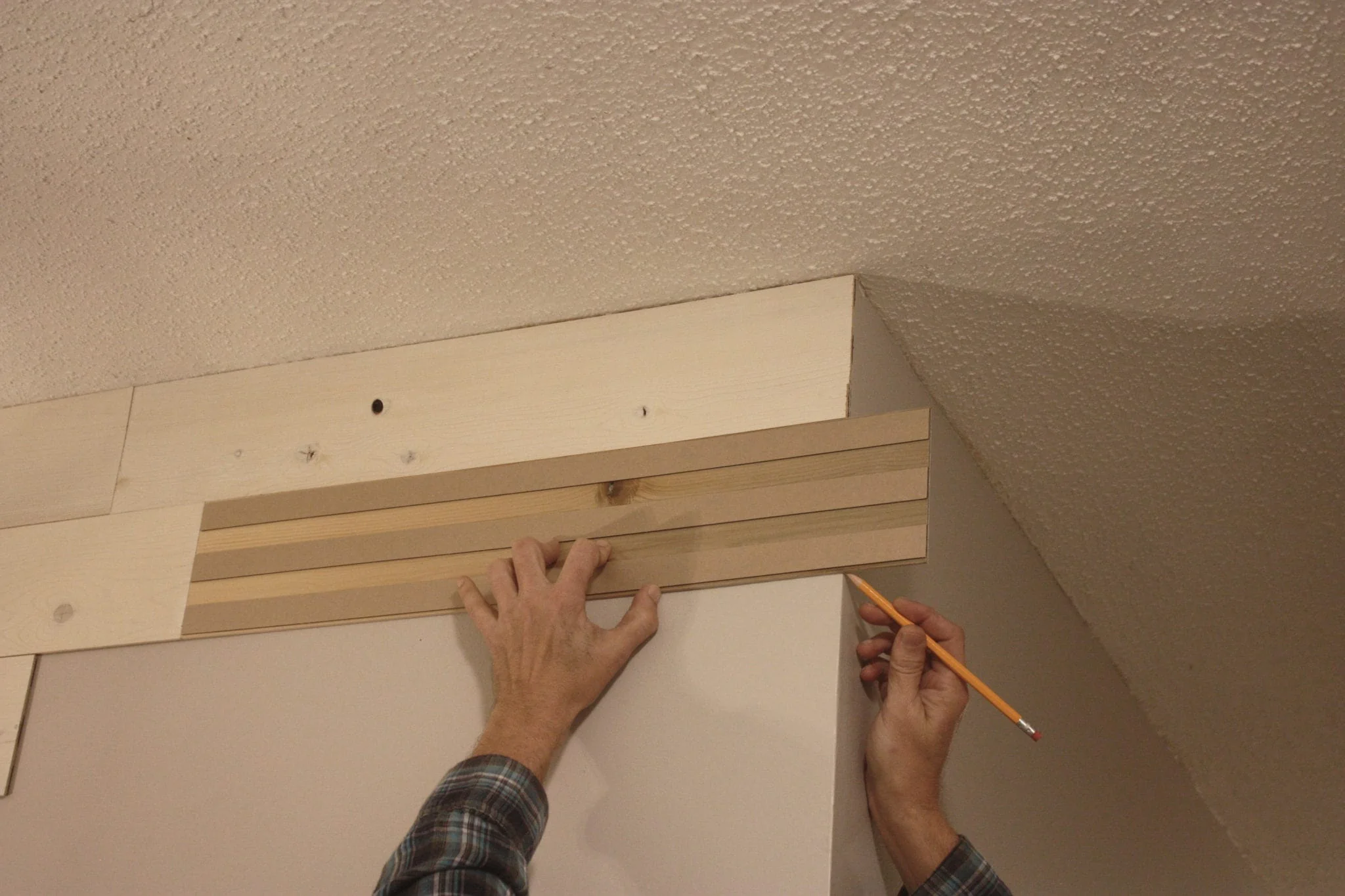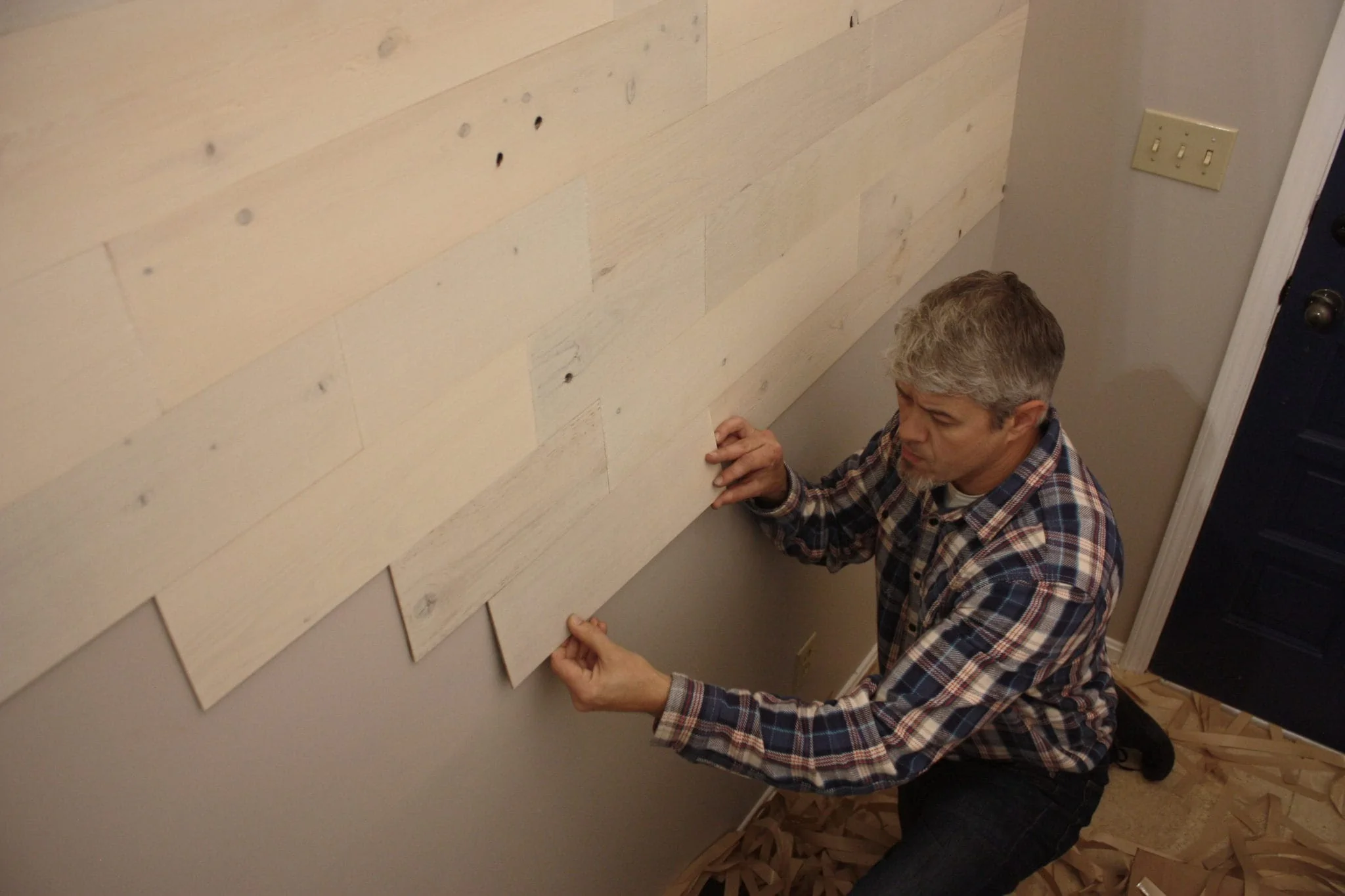 — M. Weber