By Rob Robillard
The Beauty of a Fire Bowl
Outdoor living spaces are quickly becoming popular for cooking, entertaining and relaxation. More and more of my clients are looking to the outdoors to expand their homes and bring the same comforts they have inside to the outdoors, by creating multipurpose outdoor living spaces.
A gas fire bowl is one of those items that instantly creates an outdoor focal point and family gathering spot, and something that we always suggest to our clients as a safer alternative to a fire pit. Simply set up a fire bowl, pull up a chair, and you've created an outdoor living space—without a costly masonry remodel.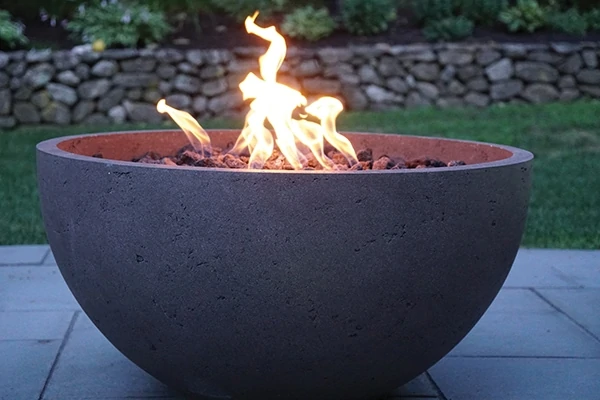 Fuel—Gas is Safer
When deciding on an outdoor fire bowl, you'll need to determine which fuel you'd prefer to burn. This not only will come down to personal preference but will also depend on the location of your fire bowl.
If you'll be using a fire bowl near a house—such as on a patio or in a courtyard—choosing a gas or propane fire bowl makes sense. Gas fire bowls are incredibly safe to use because they produce no sparks or hot embers, making them an ideal choice for homes in dry areas.
The absence of these sparks and embers allows you to gather around your fire bowl without worrying about the possibility of forest fires or even fires in your own backyard and near your home. For this reason, gas fire bowls can often be used in communities within city limits that may not allow the use of wood burning fire pits. Obviously, you also don't have the risk of a spark flying out of the bowl and hitting you, your kids or guests!
Location
Ensure your fire bowl is located away from flammable materials including buildings, trees, foliage, and structures such as a pergola, shed, garage or house.
We spoke to our local fire department, who said fire bowls and fire pits should be placed a minimum of 10 feet away from any wooden structure or building.
Tops and Covers
It's important to keep the natural elements out of your fire bowl. Many fire bowl companies offer metal or hardwood tops that cover the fire bowl to quickly convert it into a table when not in use.
You may also want to consider a vinyl cover. This is the easiest and most effective method to protecting your fire pit from water. They come in many sizes, shapes and colors, but all provide the same functionality.
Eldorado Fire Bowls
We recently undertook a patio makeover. The goal was to build a fire pit that was easy to light, required minimal cleanup, and required no wood storage.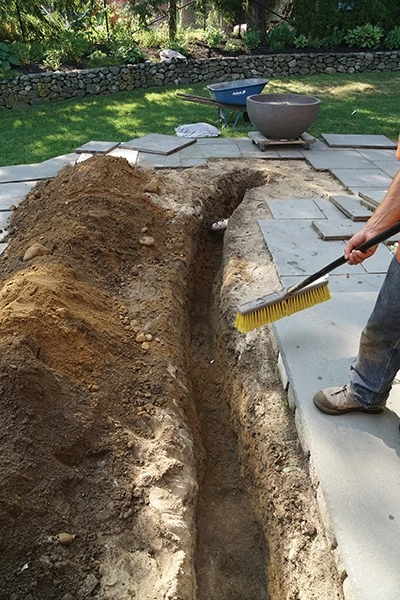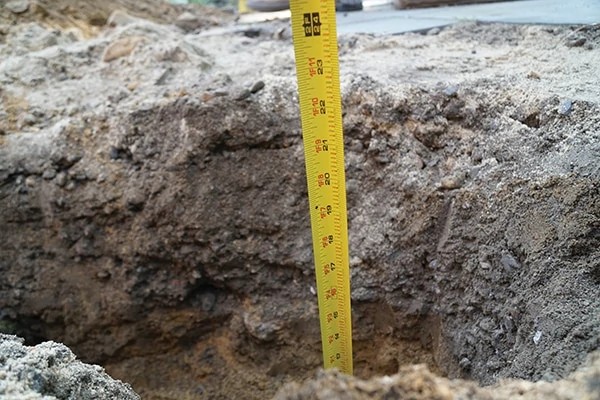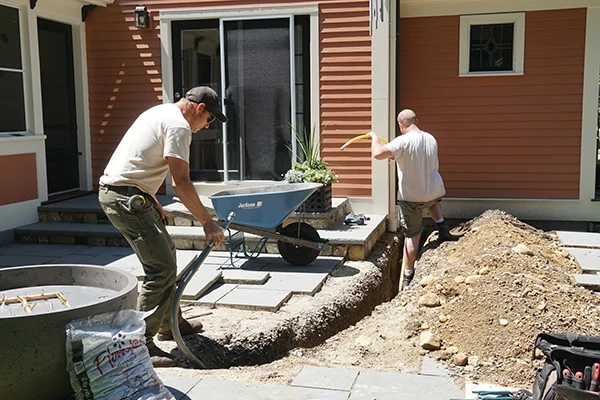 The homeowner's patio is located off the rear of the house and is situated in a secluded backyard with an adjacent screen porch, beautiful flower gardens, and an in-ground pool.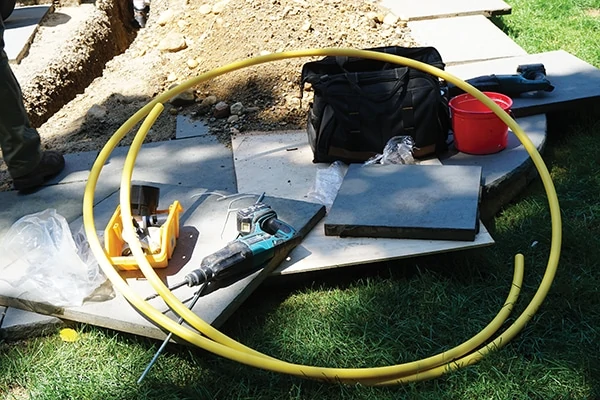 We looked at the Eldorado Stone Infinite gas-fed fire bowl, as a natural gas fire bowl solution. Eldorado offers different color options:
Black Sand
Oak Barrel
Oyster Shell
Aged Teak
In addition, each color offers either a more modern, smooth, honed finish or a weathered, more traditional Travertine finish for a weathered look.
Each bowl is hand-crafted through an extensive four-step finishing process, which results in subtle, one-of-a-kind, variations in color and texture similar to natural limestone.
The Eldorado Stone Infinite fire bowl weighs 325 pounds and measures 36.25″L x 36.25″W x 18.5″H. A gas shut-off key is supplied to turn the gas on and off at the fire bowl.
The Infinite bowl has a built-in shelf that holds the gas/propane burner, which is constructed with all brass fittings. The burner platform is made from heavy-duty stainless steel that boasts a 10-year limited warranty.
Bluestone Patio Redesign
In order to complete the project, we had to install underground natural gas pipe to the fire bowl from the house. We chose a location that was 10 feet away from both the house and an adjoining, L-shaped screen porch.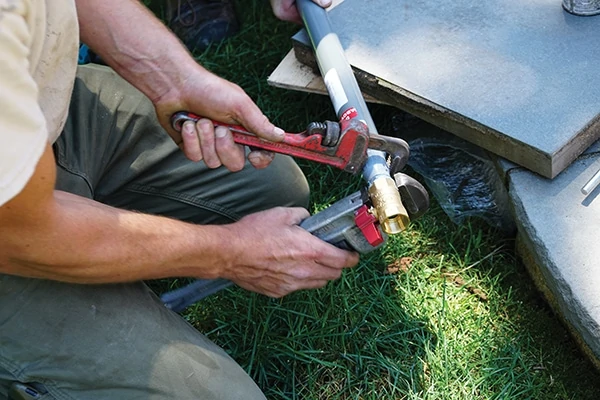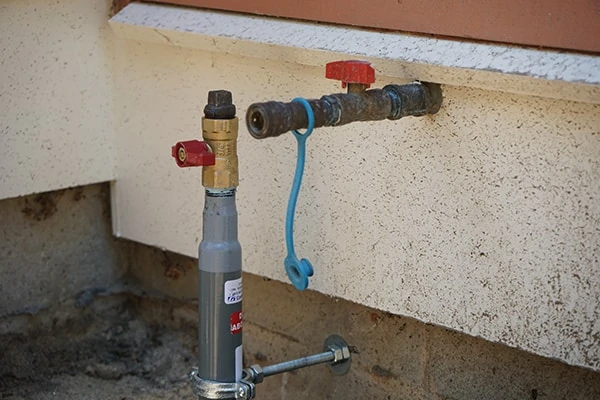 The mason who removed the bluestone and reinstalled it after we installed the gas line commented that he had never seen a store-bought fire bowl of such high quality. He left with the Eldorado Stone website written on the back of my business card! To say we were pleased with the quality of the Infinite fire bowl is an understatement. The outer finish looks like it was formed naturally. The plumber also commented on how robust and well-constructed the burner was.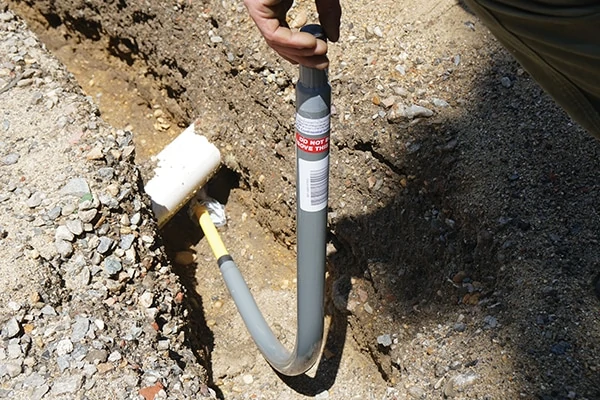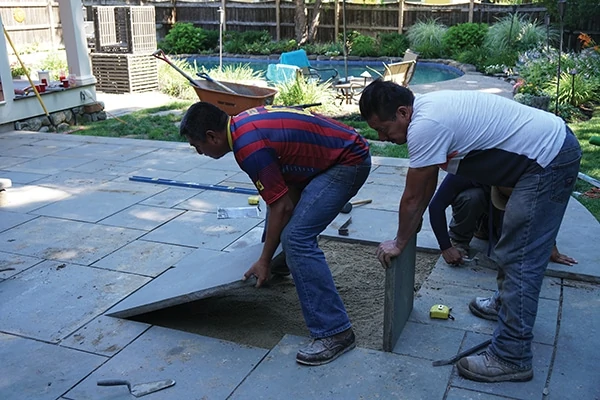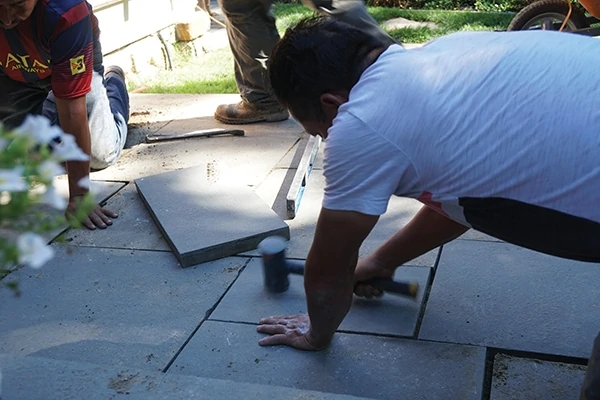 Gas Pipe Connections
The Infinite fire bowl comes with an integrated 65,000 BTU gas burner, a bag of black lava rock, and all match-lit components that comply with CSA standards for liquid propane or natural gas hookups.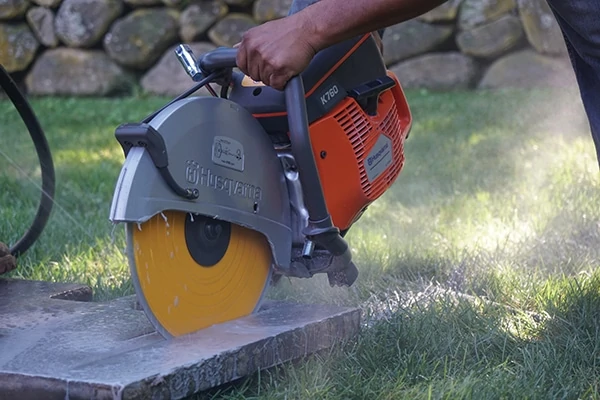 It requires a minimum of a 3/4-in. diameter gas line, installed in a home-run fashion from the house.
In order to do this we needed to take up the existing bluestone and dig an 18-in. deep trench for the gas line to travel through.
This gas line needs to have a shut-off valve that is separate, and accessible than the one on the fire bowl.
We decided that the gas line would transition up from the patio at the house, with a shut-off valve at the foundation wall. The pipe would then penetrate the house foundation and connect to the interior gas supply.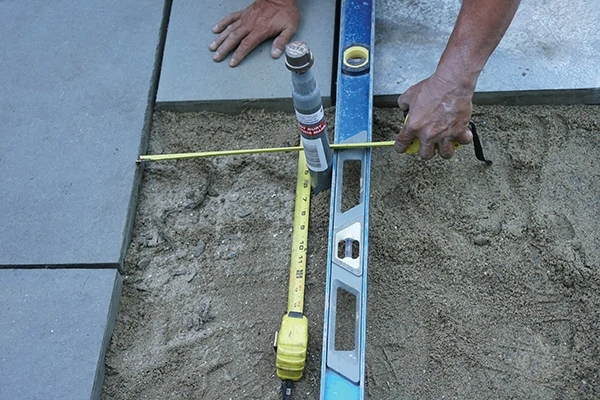 It's important to note that a plumber needs to ensure that your house piping will carry enough gas to supply the fire bowl. They do this by calculating all of your gas-fed appliances and comparing it to the in-feed pipe and gas meter.
This may require additional or larger gas piping to be run inside the home to access the fire bowl area.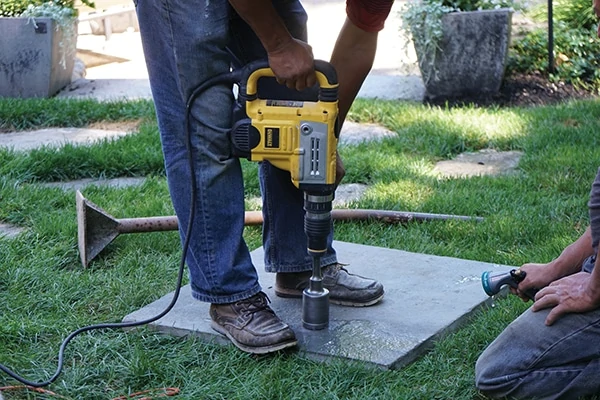 Operation
The installation went flawlessly, and the plumber commented on how easy the Eldorado Stone fire bowl was to connect to his gas line.
To use the fire bowl, you simply turn on the gas at either the bowl or the house shut-off valve, and then light the burner.
The flames flicker through the lava rocks, look great and provide some decent heat output. I am considering replacing the lava rocks with small river rocks.
Cost
I always say you get what you pay for, that's why I recommend Eldorado Stone fire bowls to my clients when remodeling and re-designing patios and outdoor living spaces. Eldorado Stone fire bowls are hand-crafted through an extensive four-step finishing process, which results in subtle, one-of-a-kind variations in color and texture similar to natural limestone.
These bowls have a built-in shelf that holds a 65,000 BTU gas / propane burner that feature brass burners and a stainless steel, lower shelf to resist rust and ensure longevity.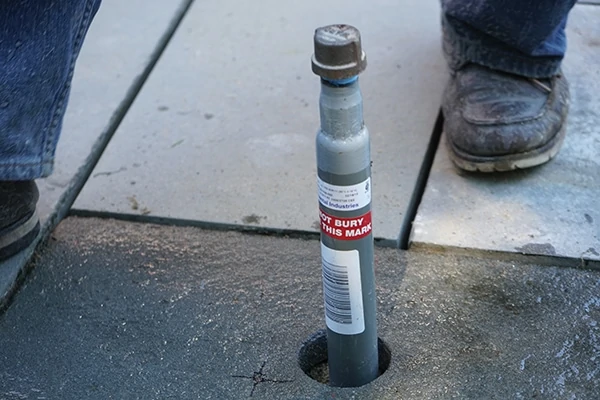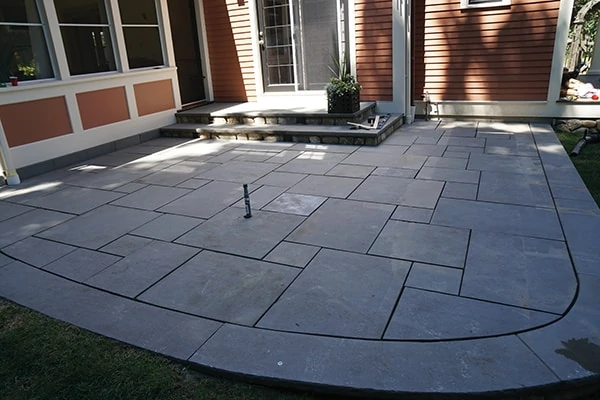 Eldorado Stone also offers custom hardwood tops that will quickly convert your fire bowl into an elegant table, or you can make one yourself.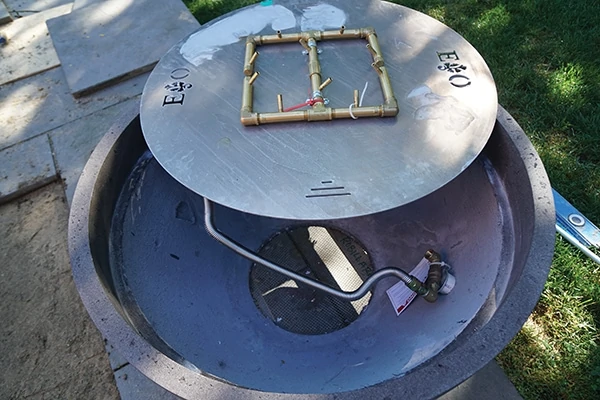 A fire bowl from Eldorado Stone will cost you approximately $2,500. There are less expensive options out there, but in this case, Eldorado gives us lots of high-quality options for our clients that offer creative design, and don't break the budget when compared to built-in masonry structures.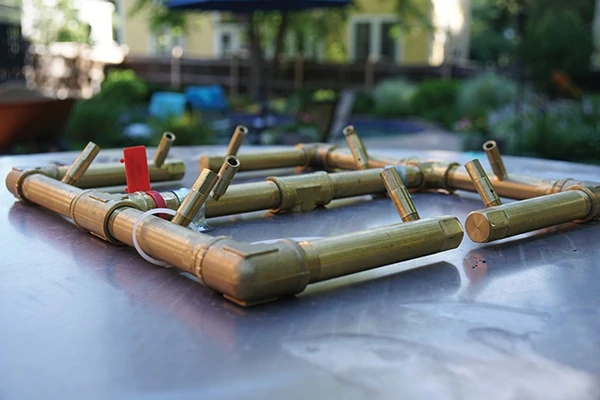 When we talk about the design of patios, gardens and courtyards, a fire bowl is an essential element and adds a special aura to an outdoor living design.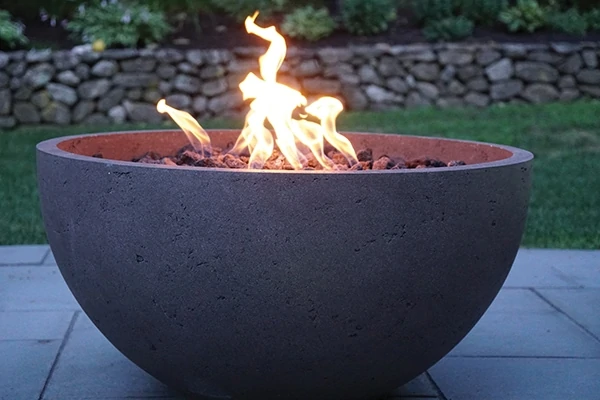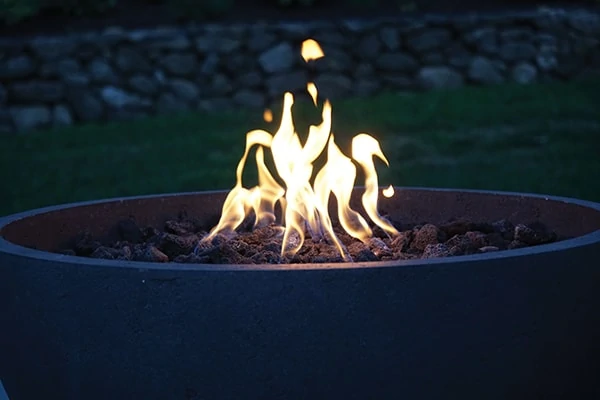 Editor's Note: Rob Robillard is a remodeling contractor in Concord, MA, and editor of www.ConcordCarpenter.com.