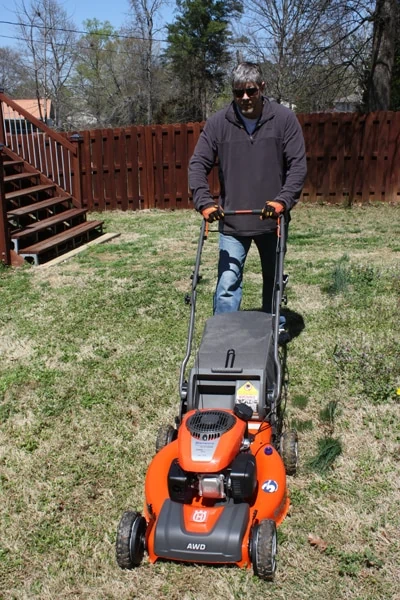 Three things you need to know about the new Husqvarna HU675AWD mower:
1. This is an all-wheel drive (AWD) unit, meaning all the wheels can be powered with a pull of a lever, which takes the "push" out of "push-mower".
2. This is a pull-start mower that is legitimately easy to start with a single pull. No kidding. Long thought to be a mythical creature like a unicorn or leprechaun, this is a pull-start mower that actually lives up to its "Easy Start" designation.
3. The new mower achieves an excellent cut and comes with a clean-out port and a collection bag that is easy to detach and unload.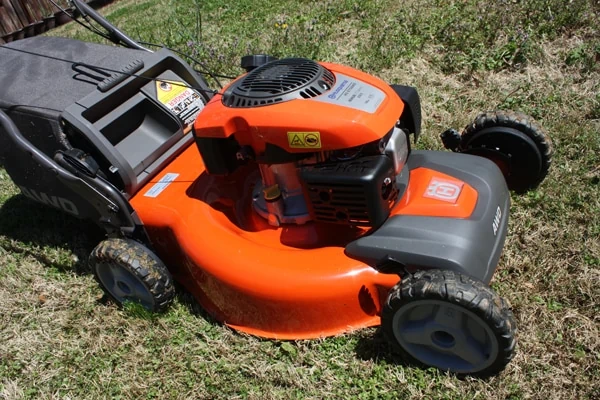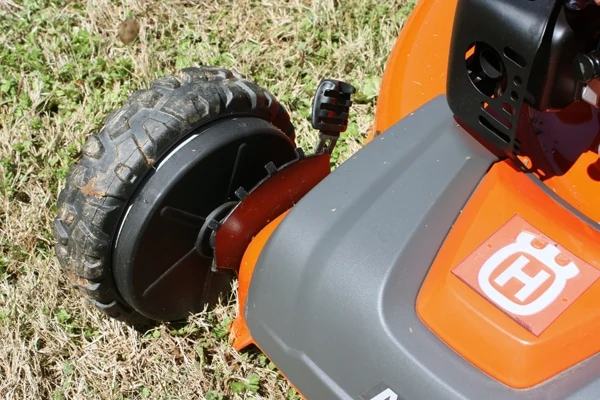 The new mower's All-Wheel Drive capability, activated by a control bar at the top of the handle, lets the user easily handle hills and thick grass. Simply press the lever to engage the variable-speed powered wheels. Press the lever a little for moderate power assistance; press it more to deliver extra speed/torque as needed. After a few minutes of practice, the AWD power lever became intuitive to use, and I naturally fell into a pattern of engaging it when climbing inclines and disengaging it when going downhill. The AWD technology provides simultaneous power to all four wheels for excellent control and maneuverability. It really takes the "chore" out of using a walk-behind mower.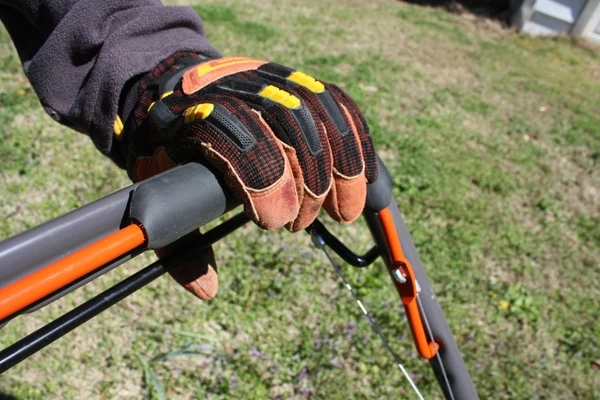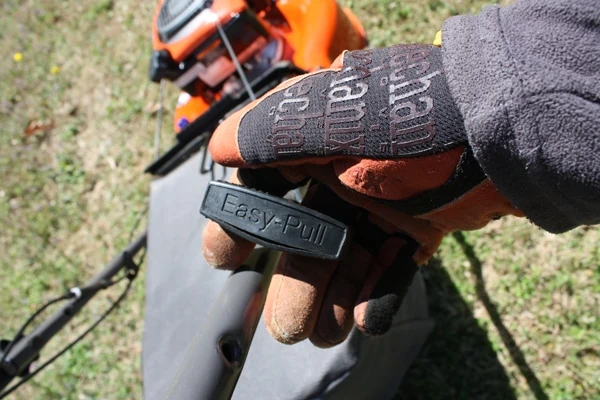 I was also very impressed with the mower's ability to start with a single pull – and to do so over and over again. Don't believe me? Want to see it with your own eyes? I took a video with my phone. Behold:
And, of course, a lawnmower is designed for a single, important purpose: to mow the lawn. The HU675AWD delivers a fine, even cut in a 22-inch swath, powered by a 149cc Kohler engine. The mower comes with heavy-duty steel deck, a comfortably angled handle and a two-bushel soft collection bag. The mower deck even includes a clean-out port for a garden hose. Just attach the hose, turn on the water and start the engine to rinse the deck.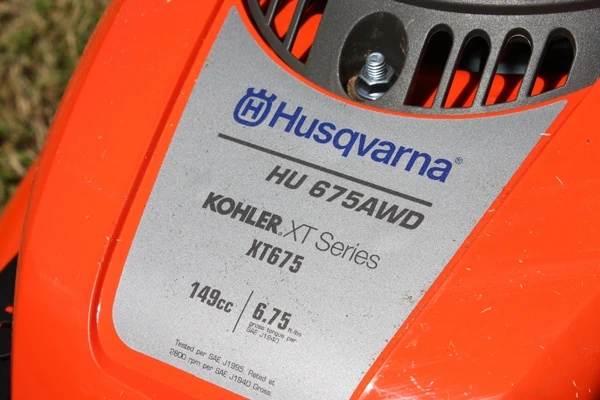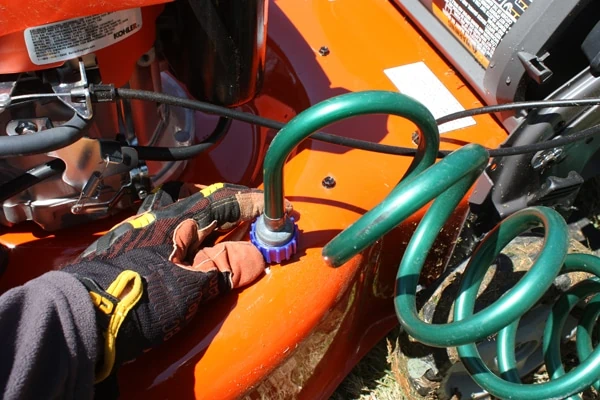 The new HU675AWD mower helps you work smarter instead of harder. Not only does it take the pain out of mowing for the average DIY'er, but this would be an excellent lawncare solution for elderly homeowners or anyone who has a tough time physically maneuvering a standard push-mower. Highly recommended.
— M. Weber