By Rob Robilliard
As a young carpenter I was taught to use a tongue and dado joint for the bookcase and cabinet frames. A tongue and dado joint, is a strong, sturdy and simple joint to make on a table saw with a dado blade.
While I still like this joint, its tedious to do, ties up the table saw and every clamp in my shop. Plus, it requires me to be in my workshop to do the work. That's what brought me to the Kreg Jig.
What is a Kreg Jig
A Kreg Jig is a tool used to join wood. Kreg Jigs allow you to drill an angled screw hole and pilot hole. A "Robertson" self-tapping pan head screw is then inserted at that angle, along the grain of the wood rather than through it, creating a strong joint. This means the head will go down into the pre-drilled hole and is hidden.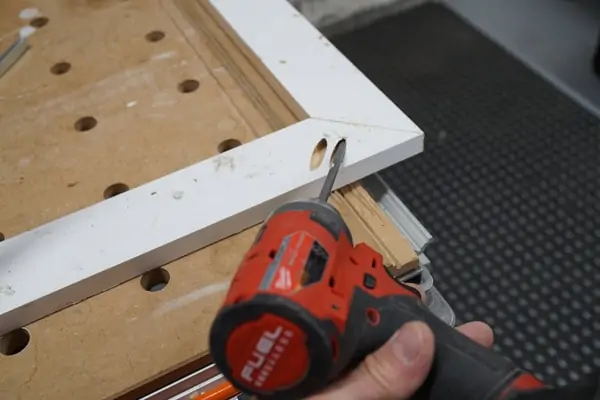 I've had a small Kreg pocket hole jig #310 for many years and used it on kitchen installations, to secure a refrigerator panels to the floor.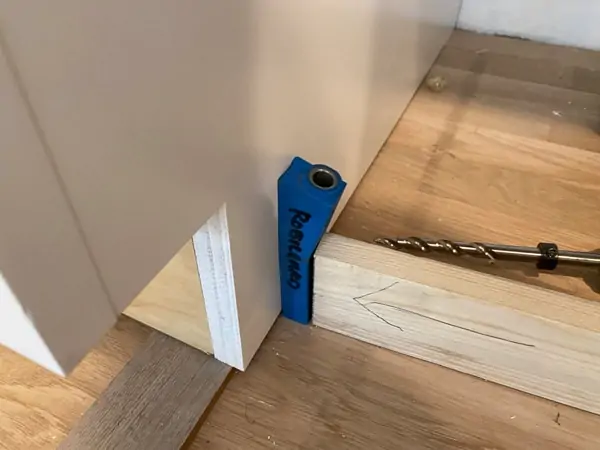 About a year or two ago I purchased a real Kreg Jig and started my dabbling into pocket hole construction for cabinet and face frames.

What Do I Use the Kreg Jig For
My main attraction to the Kreg Jig was its speed, ability to use it in the field, and lack of clamps needed. Not to mention that the joints are super strong.
Having the ability to quickly create a strong wood joint is something I was not used to.  The jig allows me to assemble pieces with little to no alignment issues, and no glue (although glue makes the joint extra strong).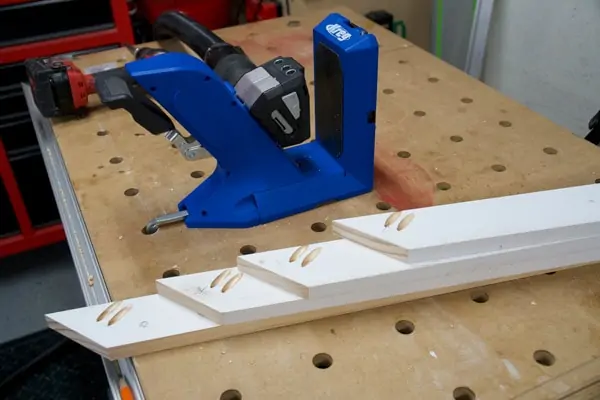 Lastly, the Kreg Jig eliminates me from setting up all my clamps and then using valuable floor space to store clamped materials.
Other uses for the Keg Jig are:
1. Flat joints and Panels:
Used to attach two pieces side by side so that the faces remain flat and flush, such as table tops, cutting boards, or even a workbench top.
2. Face frames:
Joining face frame for a cabinet or bookcase, or for making a frame-and-panel door.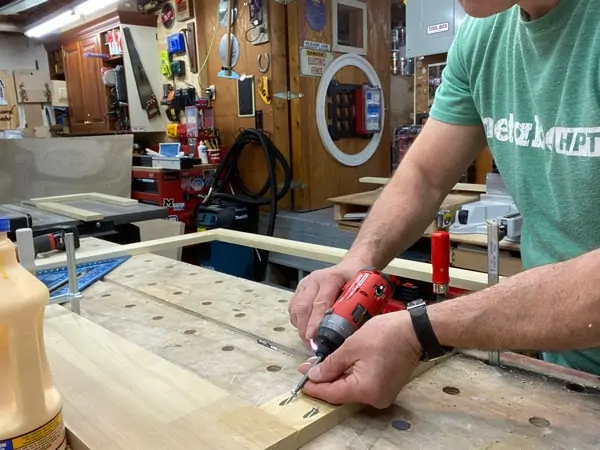 3. Plywood Edges:
Plywood is a great material for project building but, in many cases, you won't want to see the ply edges. With pocket-hole joinery, you can cover those edges using solid wood.
4. Mitered frames:
Fastening door and window trim miter joints.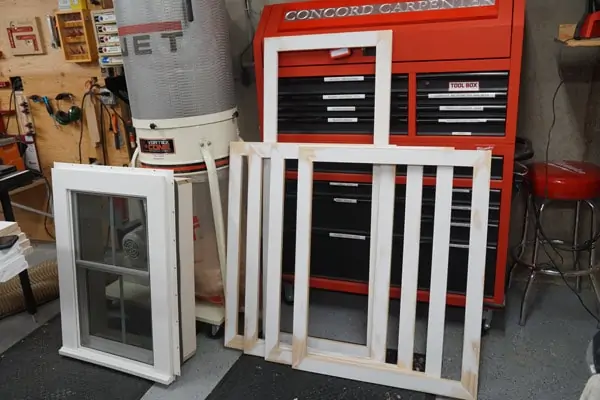 5. Boxes / Casework:
Kitchen cabinets, bookcases, closet and garage organizers, bathroom vanities, entertainment centers.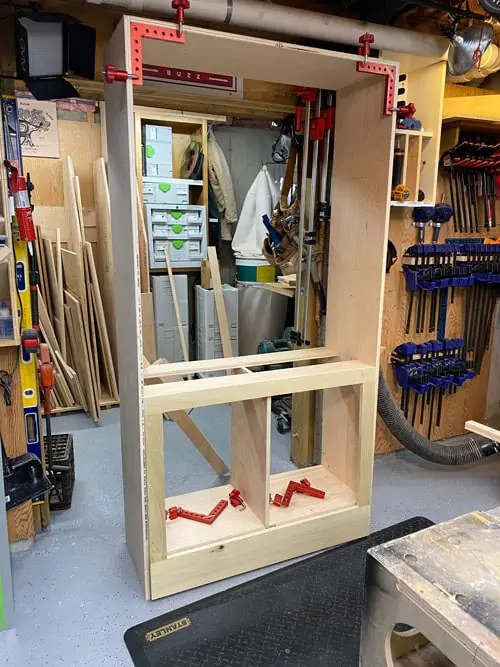 How To Use the Kreg Jig
There are a few steps to using the Kreg jig, but for the most part its really easy to set up. It's always best to try this out on scrap wood first to get a feel for the jig and its adjustments.
1.) Set the drill bit collar to the correct depth.
The drill bit has a sliding depth collar to set to the same thickness of the wood you are fastening. The depth collar prevents the drill bit from drilling too far into the wood.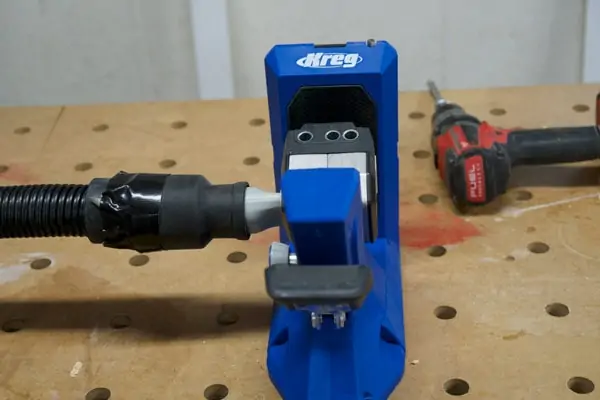 2.) Adjust the Height of the jig.
Set the jig height to the same thickness of the wood you are fastening.
3.) Clamp jig to table for hands free operation
4.) Clamp the wood into the jig.
Adjust the clamp if needed, and insert the board into the jig, lining it up with the guide holes. Activate the jig's clamp lever to secure this board in the jig.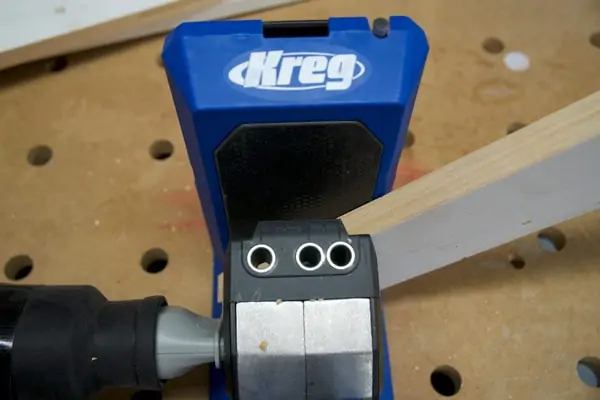 5.) Drill pocket holes.
Insert drill bit into the guide holes and drill until stopped by the depth collar. Pull back on the drill as you work to free the guide holes of loose wood chips. Drill a minimum of two holes to prevent the boards from rotating.
6.) Align your boards to form a joint.
Align the board edges and clamp the boards in to your work surface to free up your hands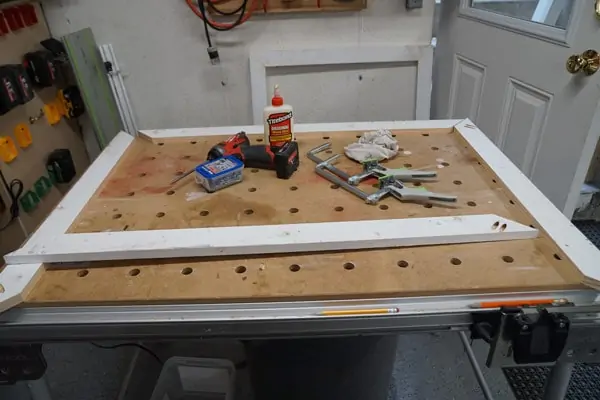 7.) Fasten the joint with screws.
Fit self-tapping, Robertson screws into the pocket holes. Drive the screws deep until they disappear inside the pocket hole. The pocket hole bit conveniently bores its own thread as it drills, so you should have no problem getting the screws to hold.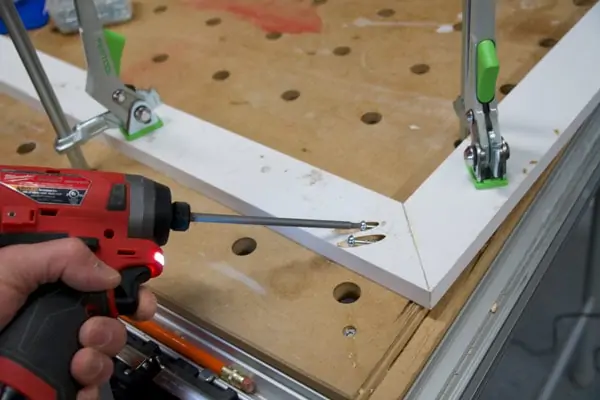 Pro Tip:
Select the right type of screw for the exact specifications and type of wood you're using. For softer woods, use screws with a coarse thread. Finer threads should be used in harder, more dense varieties of wood species, such as maple and oak.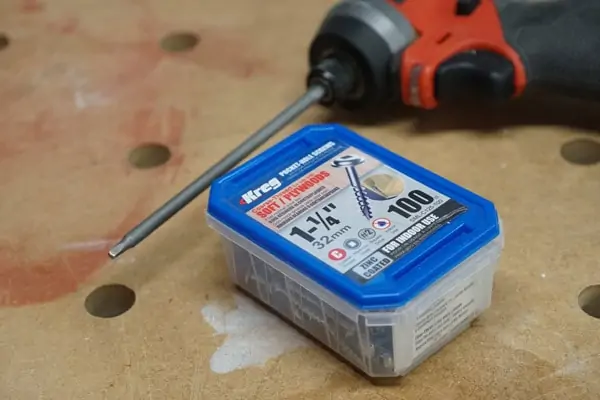 Conclusion
I may not be that young carpenter anymore, but I still appreciate a strong, sturdy joint. I especially appreciate how Kreg Jig allows me to get there faster and without having to rely on a workshop to do it.