How Much Does It Cost To Build A Deck?
A new deck offers a versatile, affordable way to expand your outdoor living space. From elegant to elementary, you can find a size and style of deck that fits your budget. Plus, whatever kind of deck you build, you can count on recouping up to 65 percent of its cost as additional property value, providing a better payback than many other home improvement projects.
New Deck Installation Cost
The national average cost to build a deck, including labor and materials, is about $8,000, with a range of roughly $5,000 to $15,000. This broad price range stems from regional differences in how decks are built, which factor into the costs of labor and materials. The other important cost factors are the decking material you choose, the deck's size, and the design complexity. Add-ons, such as lighting, under-deck drainage, landscaping, a fire pit, and a heater can also make a big difference in cost.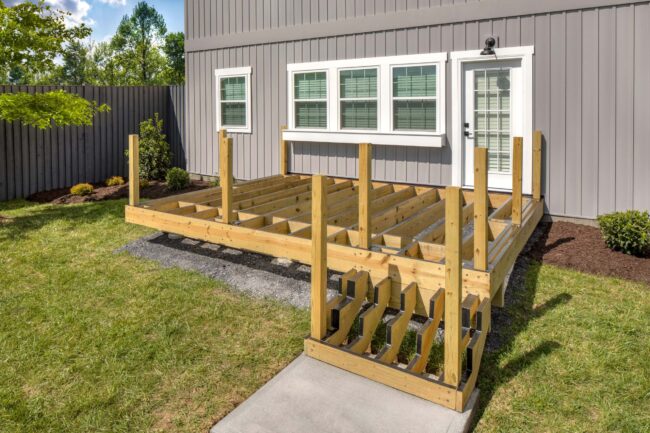 Factors Influencing the Cost
Labor and materials are the primary costs of deck building, with labor accounting for 65 to 70 percent of the cost and materials 30 to 35 percent. Deck size is also a factor because it influences installation time and governs how much material is used. Where you live also affects the cost. Urban areas tend to have higher labor costs than rural areas. Construction costs in northern regions are typically higher than those in the south and west, where no frost line requires deep concrete footings.
Labor Cost to Build a Deck
Labor costs would be simple if every deck builder formatted their bids in terms of time and materials. But most builders base their bids on the deck's square footage and then adjust to this base figure according to material type, deck design, site access, building permits, etc. Only then can they estimate the required time and factor in the labor cost. Removing an existing deck can also be another labor cost.
Nonprofessionals can estimate it another way: Assume that labor will account for about two-thirds of the project's total cost. In other words, multiply the cost of materials by two to arrive at a rough figure for the labor cost. For example, a deck that requires $5,000 in materials will require about $10,000 in labor, giving a total project cost of $15,000.
You can also ask friends and neighbors how much they spent on their decks. Focus on what the work entailed instead of how long the work took to complete because almost every job has unforeseen delays. Also, be careful about using a "typical" hourly wage to estimate labor costs. For that approach to work, you also need to know or predict how long the job will take. Even professionals wrestle with that question. Building crews have different skill levels; some work faster and/or more efficiently than others. 
Cost by Deck Size
Size vs. cost is one of the most common tradeoffs homeowners make to stay within budget. It's a simple equation: The larger the deck, the higher the cost. That's why most contractors use deck square footage as a starting point for their bids. It relates directly to the amount of material required and the time needed to install it. Keep in mind, however, that a small, intricate deck covered in premium deck boards could cost as much or more as a larger deck built with lesser materials.
Cost by Material Type
This variable is all about your choice of decking. While there are other material costs, such as structural lumber, they are more fixed.
The deck boards most people consider are pressure-treated (PT) pine or fir, natural woods like cedar and redwood, capped composites, PVC, and exotic hardwoods like ipe, tigerwood, and mahogany. Most deck boards are priced by linear foot, and their widths vary from product to product. To simplify comparisons, convert the measurements into cost per square foot.
 PT wood. This is usually the least expensive option, with a retail price of $1.75 to $2.75 per square foot. Expect to pay $25 to $30 per square foot installed.
Cedar and redwood. Western red cedar, naturally resistant to rot and insects, remains a popular choice. At retail, cedar deck boards cost $3.25 to $4.50 per square foot and $35 to $40 installed. Redwood decks, less common than cedar decks, cost significantly more.
Composites. Composite decking averages $5 to $8 per square foot at retail and costs $45 to $55 per square foot installed. The advantages of composite decking are its low maintenance and long service life. As a result, decks made with composite materials can be less expensive over time than wood.
PVC. These deck boards are 100 percent polyvinyl chloride and thus impervious to water. Avoid inferior grades and look instead for high-quality brands that replicate natural wood's color and grain patterns. These PVC boards cost $10 to $14 per square foot at retail and about $60 installed.
Hardwoods. Prices of tropical hardwood decking are comparable to or slightly higher than those of high-end composite decking and PVC. Expect to pay $6 to $10 per square foot at retail and $50 to $70 installed.
Cost of Waterproofing During Deck Installation
Because moisture is one of the biggest threats to a deck's longevity, consider covering the joists and stair stringers with waterproof tape. Tape adds a relatively small cost to your deck project, but the investment will pay off in longer service life. Second-story decks might warrant an underdeck drainage system. It shields the joists from moisture and keeps the below-deck area dry so you can use it for storage or living space.
Waterproofing Tape
Waterproofing tapes, aka self-adhered flashing membranes, are applied over the tops of joists, beams, and stringers before the decking goes down. This keeps moisture from contacting the joists, protecting them against rot and premature failure. The tape also seals the penetrations made by deck fasteners and acts as a barrier between galvanized metal and wood. In addition, some manufacturers offer wide waterproofing tapes that can also be used to flash the deck's ledger board.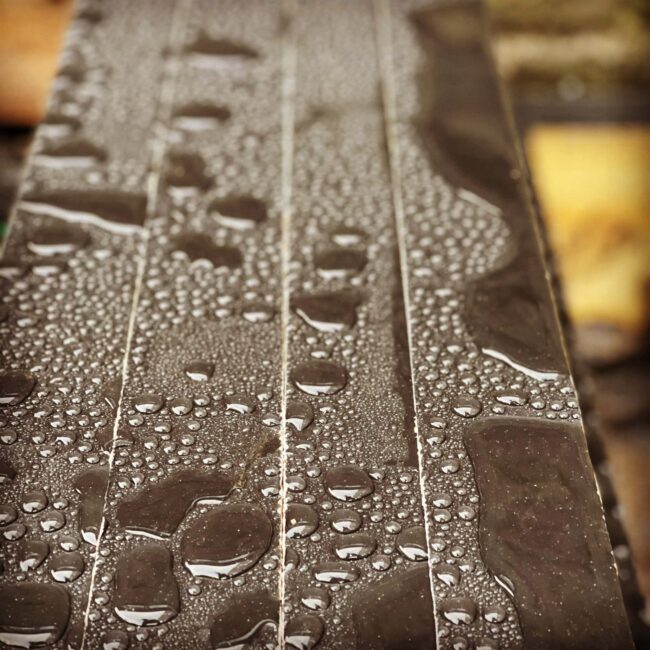 The tapes come in three types: asphalt, acrylic, and butyl-based. An asphalt tape 3 inches wide and 75 feet long costs $35. A roll of acrylic tape 2 inches wide and 65 feet long is $28. Trex Protect, a butyl joist tape, costs $18 for a roll 1 5/8 inches wide and 50-feet long. It's the only joist tape with a 20-year warranty.
Under Deck Drainage System
Using the space under your deck as a sunroom, patio, or storage area, requires adding an underdeck drainage system, such as Trex RainEscape. It's a DIY-friendly, above-joist drainage system, which means no water contacts the joists or fasteners. This makes installing electrical lights, ceiling fans, and other finishing touches in the space below much easier. The cost of a drainage system depends largely on your deck's size and configuration. For a 10- by 20-foot deck, the retail cost of the materials might range between $1,500 and $1,700.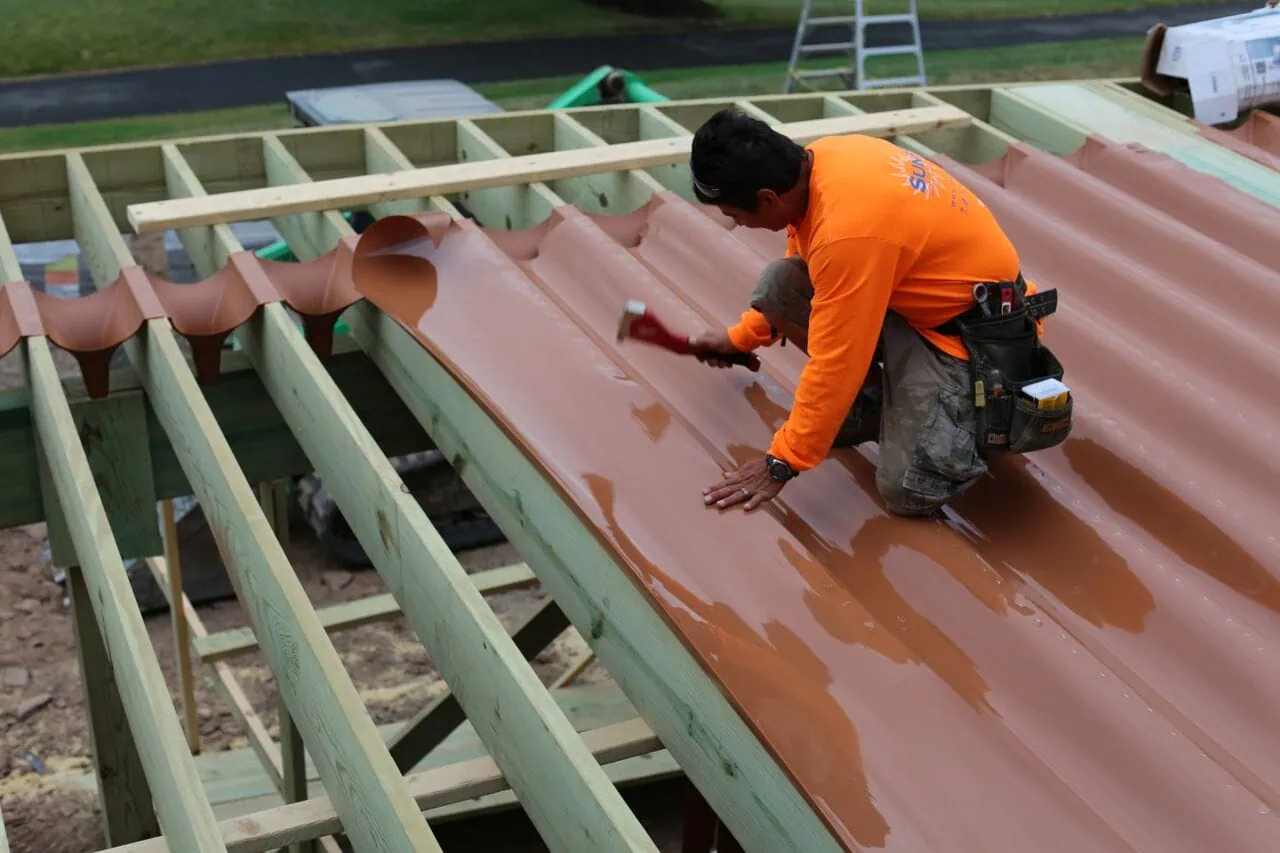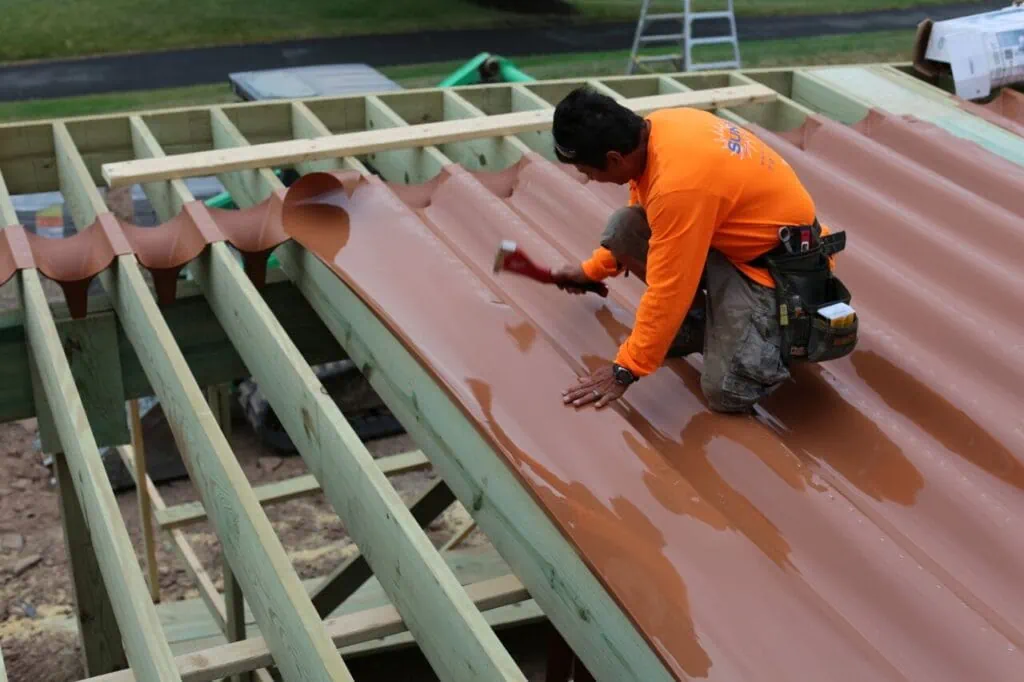 Additional Costs and Considerations
Multi-level decks or elaborate railings that require extra labor will bump up the cost of building your deck, as will lighting, hot tubs, an outdoor kitchen, pergolas, and other amenities. If you select wood deck boards, remember to factor in the time and expense of maintaining them, including refinishing the surface every three to five years. Expect to pay a professional $3 to $7 per square foot to do the job. DIYers can do it for less than $1 per square foot. Composite decking requires minimal upkeep, just a light cleaning twice yearly with mild soap.
How Can You Reduce the Deck Cost?
The best way to save money is to do some or all of the work yourself, even if your only contribution is removing the existing deck. The best DIYer decks are low to the ground and built on flat terrain. However, if you're not into DIY, the best way to reduce costs is not to overdo it. Instead of building your dream deck, find a size and style that suits your neighborhood, home, and lifestyle. Then spend time researching the material options and evaluating local deck contractors to identify the best value.