By Cassie Donnelly
When you're starting a project it can be difficult to know what supplies and tools you need. Once you make your list, the next step is figuring out exactly what tool you need – there are tons of makes and models of every tool. For instance, you may recognize that you need a utility knife, but how do you choose the make and model that is right for your task at hand? There are three main elements you should consider when choosing a knife for your project.
Purpose
The first thing to consider is what task you will be using the knife for. What material do you want to cut and what kind of cut do you need to make? It may seem like an obvious baseline to start at, but assessing this is the quickest way to get you to the category of knives that will be most helpful for you. Let's take a look at the three major utility knife categories to help narrow it down:
Precision or Light-Weight (9mm)-Applications: Cardboard, flexible plastics, foam board, paper, wallpaper, vinyl, etc.
Heavy-Duty (18mm)-Applications: Cardboard, carpet, drywall, gasket materials, landscape fabrics, linoleum, plastic sheeting, shingles, etc.
Extra Heavy-Duty (25mm)-Applications: Cement board, drywall, expansion board, house wrap, high-pressure laminates, nylon, rope, turf, etc.
I spoke with commercial building engineer, Andrew King, to get his thoughts on different knife styles, and which ones he uses for projects in the field. "I use knives for all sorts of tasks, on a daily basis. I'm typically cutting through cardboard, drywall, ceiling tiles, plastic sheeting, plastic packaging, and Ram board," said Andrew. "My most frequently used knife is the OLFA A-1 Art and Craft Cutter, which I keep in my chest pocket at all times because it's perfect for lighter duty work, and its slim lightweight design makes it easy to keep on me. The OLFA 18mm LA-X Fiberglass Utility Knife is my second most frequently used knife. I use it for all types of general purpose cutting which the A-1 may be a little too small for, and I use the metal pick every time I open a can of paint, wood filler or spackle. You can also find specialty knives like the OLFA 18mm CL Depth Control Utility Knife in my tool bag, which help me complete ceiling work, repairs and drywall patches."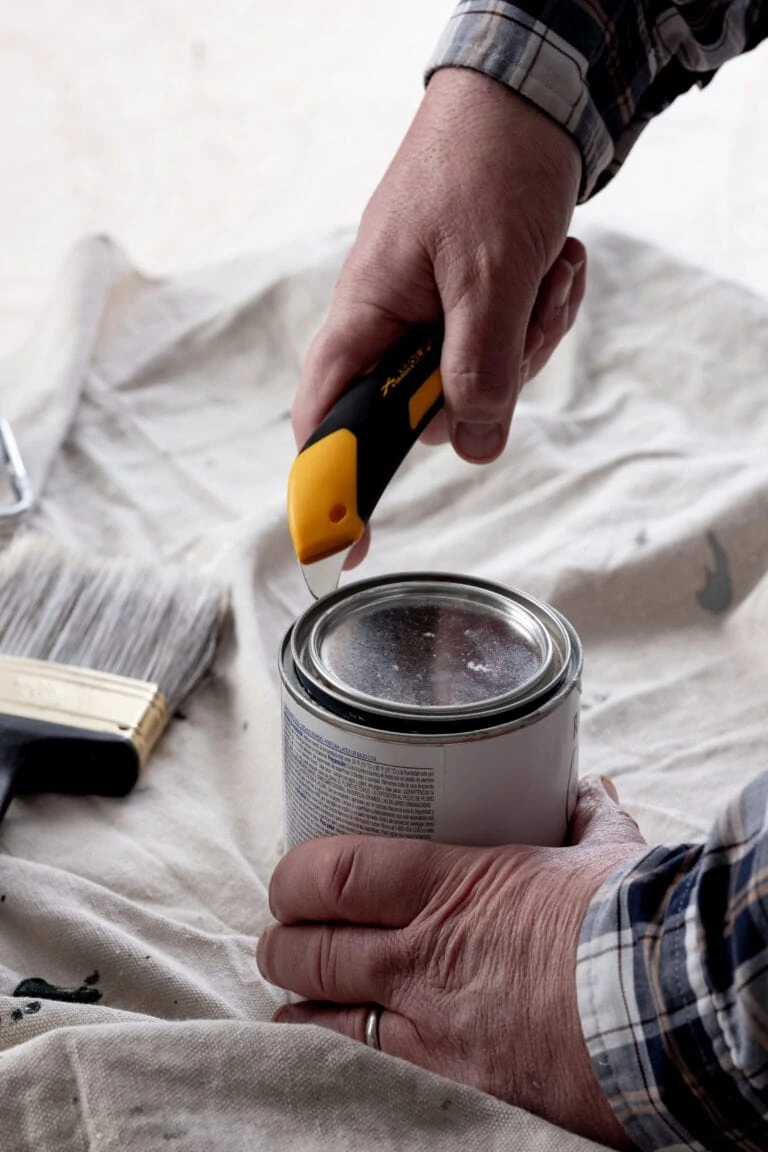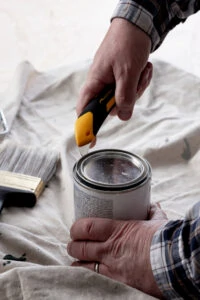 Grip & Material
Aside from determining the purpose you are using the knife for, and the size needed, the handle of the knife and the grip are also important features to consider. It goes without saying that good handles make for good handling of knives, and some even include rubber grips for added comfort. In order to have a fully balanced and well-designed knife, you need to have a sharp blade, comfortable grip, and an ergonomic shape. A larger handle will deliver more leverage for when you're cutting tough or thick materials.
The construction of the knife should also be taken into consideration. If you are on a jobsite, knives with stainless steel casings, die-cast aluminum or fiberglass-reinforced handles should be in your tool bag as they stand up in heavy-duty scenarios and are rust and chemical resistant.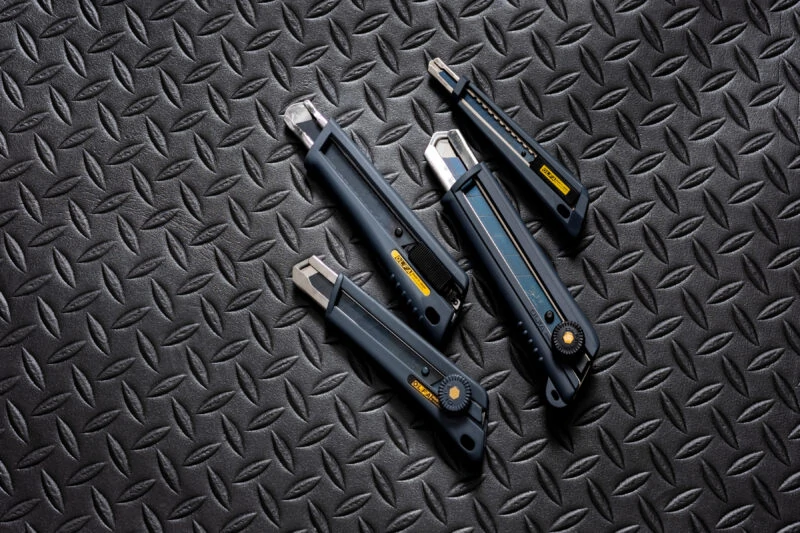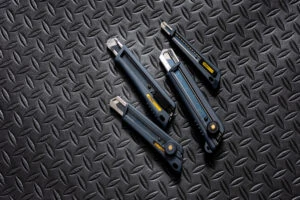 Locks and Safety
The last major feature you should take into consideration is your preferred lock style, as this is key to safely operating the knife during a project. Most knives have an auto-lock or ratchet-lock option, and both allow for one hand adjustment.
Typically the lock style is chosen based on user preference, however there are some benefits for each style centered on the project or task you are using them for. For example, an auto-lock is very convenient as you simply need to slide the blade forward and back for it to lock in to place with an audible click. This easy use makes it ideal for daily tasks. As Andrew King says, "Auto-lock – all day every day, simply because of its ease of use. All you need to do is push the lever forward and your blade stays where you want it."
However, when using a knife for cutting into ceiling panels or materials with high resistance, the ratchet-lock can be beneficial as it allows you to place the blade at the length needed and really crank the lock tight to ensure the blade is held in place.
Retractable knives, like OLFA products, have an added safety measure. Retractable knives have less blade exposed, which means there is less of a chance to cut yourself or accidentally cut materials around the workspace, versus foldable pocket knives. It's also been said that the sharper the blade, the safer the knife, so make sure you do your research on who has the sharpest blades.
The next time you're buying a knife or reaching for one in your tool belt, consider the above principles to determine which one is right for your project.
Cassie Donnelly Bio:
Cassie Donnelly is the Sr. Brand Manager for OLFA® North America. OLFA® has been committed to making tools that improve how people cut materials by developing products that not only attain an inimitable level of sharpness, but are also practical to use. Cassie has over twenty years of experience in the construction industry, and understands the challenges of choosing the right tools for the jobsite and enjoys helping consumers stock their toolboxes with the most effective products for the job. You can contact Cassie at www.olfahandtools.com or connect with her on LinkedIn.