Last week the Extreme How-To staff went to the 2014 Remodeling Show/DeckExpo in Baltimore, Maryland. Aside from the good beer and great crab cakes, here's a handful of highlights from our trip.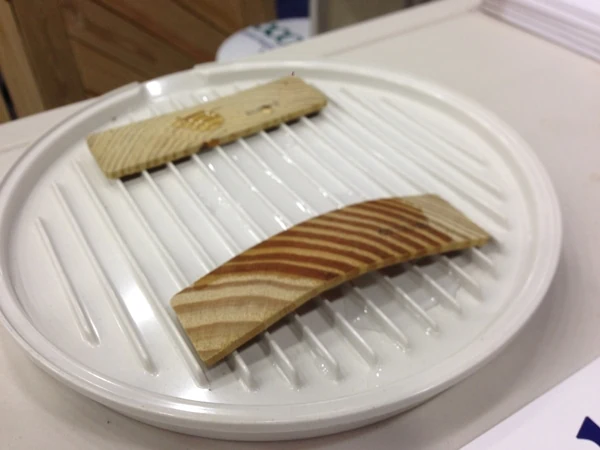 Ecolife Preservative for Treated Wood
Viance offers the Ecolife brand of stabilized weather-resistant wood. To show the effectiveness of its wood-stabilizing protection against the elements, the Remodeling Show exhibitors applied an equal amount of water to two 1/8″ thick slices of treated end-grain lumber—one an Ecolife sample, the other an ordinary treated-wood competitor. Within seconds the ordinary sample curled and distorted from the water while the Ecolife sample retained its shape, demonstrating the treatment's superior resistance to water absorption. Ideal for decks and other above-ground outdoor projects, Ecolife is comprised of a non-metallic preservative plus wood-stabilizer system that offers the natural beauty of real wood combined with advanced weather protection and fastener performance. The treatment also provides protection against decay and termites. Results from accelerated weathering tests simulating two years of Florida weather show that the stabilizer in Ecolife reduces cracking and splitting by up to 50 percent compared to traditional ACQ or C-A treated wood. Visit www.treatedwood.com.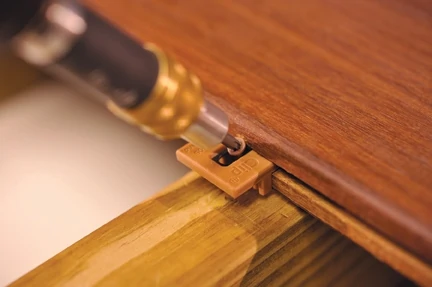 DeckWise
Deckwise, an Ipe Clip Fastener Company, manufactures patented hidden deck fastener clips for exotic hardwood, composite, and PVC decking in the US manufacturing facility in Bradenton Florida. Their flagship Extreme line of hidden deck fasteners allows for fast installations while giving a professionally finished, smooth and elegant look. The DeckWise line of deck-building products range from stainless steel deck screws, the Hardwood Wrench board-straightening tool, deck board gap spacers, hardwood plug kits, the Drill & Drive 3-in-1 tool, hardwood Ipe Oil and end-grain Ipe Seal, as well as hidden siding fasteners. DeckWise offers contractors and DIY'ers an all-in-one source for all their complete deck building needs. Visit www.deckwise.com.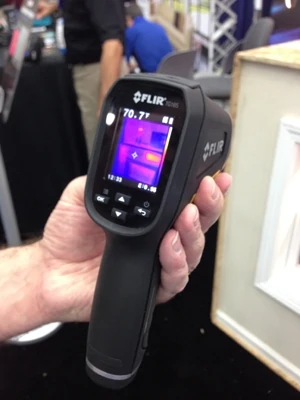 Flir TG165
Here's a cool new tool for your holiday wish list: The new TG165 imaging IR thermometer is a powerful, affordable (under $500), compact tool that lets you see invisible heat patterns, measure temperatures accurately, and conveniently store images and data.  Designed for users with limited to no thermal experience, the TG165 eliminates the blind guesswork of troubleshooting by combining a single spot IR thermometer with the power of a thermal camera in a rugged, compact package anyone can use. Visit www.flir.com.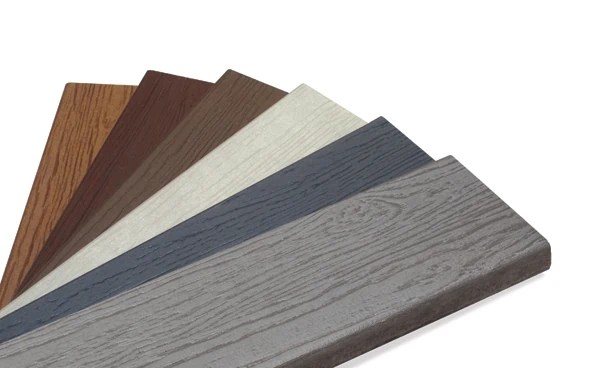 NyloDeck
The look of wood but incredibly durable, NyloDeck offers minimal maintenance and exceptional performance.  Made using 100-percent recycled carpet fiber, NyloDeck is impervious to moisture, mold, mildew and termites. NyloDeck is the only 1-in. deck board rated to span joists up to 24″ on center. The deck boards have a 16/200 lbs./ft2 live load rating, making it twice as strong as other leading 1-in. composite deck boards at 16″ on center. Lightweight and easy-to-use, NyloDeck installs like a builder's dream and translates into overall savings in both time and money for labor and materials. NyloDeck's advanced manufacturing process also provides superior UV protection and a beautiful finish. Just as in natural wood products, no two NyloDeck boards look exactly the same, and the product is backed by extensive testing and a 25-Year fade and stain warranty.
Tileflex
Ideal for aerobic flooring, utility room flooring, family rooms, and all types of recreation areas, TileFlex from Matéflex has a unique construction that allows for airflow and keeps the surface away from potential dampness. Each tile is a single, snap-together unit for easy installation. Best of all, you can quickly and easily install vinyl flooring where other products cannot go. Visit www.mateflex.com.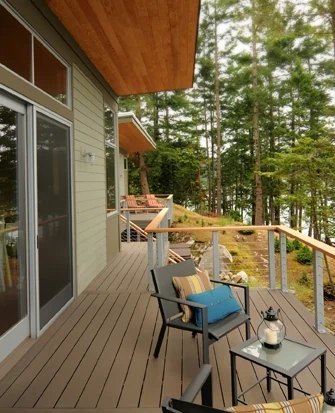 ZomeTek Composite Bamboo Decking
ZomeTek, the newest brand from Aboeda, is composite bamboo decking made by mixing natural bamboo fiber with recycled HDPE plastic and additives to prevent mold and mildew. This construction-grade material is a strong, durable and moisture-resistant composite, engineered to endure abuse of all types including rot, snow, sand and heavy traffic. It has a natural appearance that requires minimal maintenance, and the material is color-impregnated throughout each board to reduce surface wear. ZomeTek comes in solid and iBeam decking planks as well as decking tiles. The extruded iBeam planks consist of four hollow chambers that reduce the overall weight of each plank while lessening expansion and contraction. Available in several colors, ZomeTek decking is backed by a 15-year warranty. Visit www.zometek.com.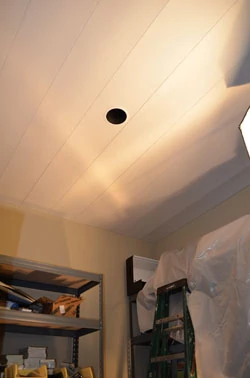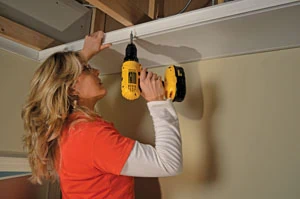 Zip-UP Ceiling
Zip-UP Ceiling is a low life-cycle-cost alternative to drywall or suspended acoustic ceilings, especially in damp and wet locations such as bathrooms, laundry rooms and basements. The waterproof, mold resistant PVC ceiling paneling system, engineered to fit together quickly with only a few tools, carries a Class A fire rating. Zip-UP Ceiling does not stain and holds up very well under daily exposure to high humidity and moisture from hot, steamy showers. The flat, grid-free non-corrugated low maintenance ceiling "unzips" for easy overhead access to wiring and plumbing or for dry-out should there be a water leak from above. Utilizing just 2″ of headroom, Zip-UP Ceiling can be installed against an existing unsightly or damaged ceiling without the hassle of removing it. Zip-UP Ceiling is also an excellent installation outdoors, coast to coast. It meets every Florida standard for static and cyclic load tests of hurricane strength winds, the most stringent in the U.S. and creates a water tight water barrier, making it an excellent choice for finishing the underside of entryway awnings and covered walkways. Plus, it's paintable Visit www.quietwalk.com or call 1-888-379-9695.

Westbury Aluminum Drink Rail
The new Westbury Aluminum Drink Rail from Digger Specialties, Inc. comes individually sleeved as a kit, with one rail and screws included, so it's easier to stock and handle for Lumber Dealers. The Drink Rail is available in 74″ and 98″ lengths and a width of 3-1/4″, perfect for holding drinks and entertaining. The pre-drilled rail has solid aluminum wall construction for strength and durability and can support wood or composite deck boards. It easily installs on the Westbury C-Series Crossover Post System. The Drink Rail comes in 12 standard colors (AAMA 2604), or you can upgrade to AAMA 2605 powder coating. Visit www.westburyrailing.com.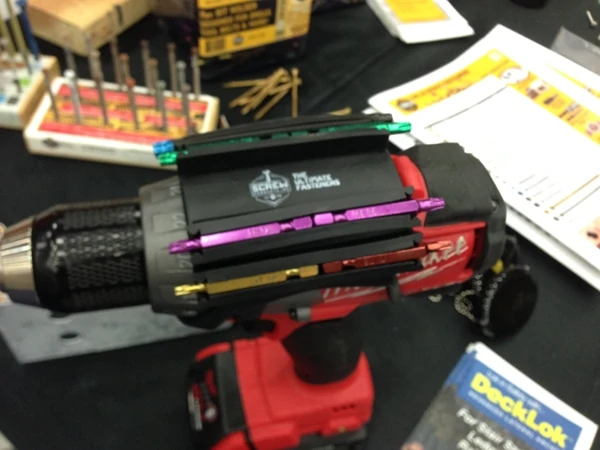 Screw Holder and Holds-a-Bit
I apologize for the fuzzy photo; my iPhone's auto-focus feature went haywire halfway through the show. The new aftermarket bit-holder called Holds-a-Bit from Screw Products Inc. wraps around your drill/driver to keep your tools close at hand. I want one of these. The Holds-a-Bit bit holder can be used for drill bits, drivers and tips, and can hold both round- and hex-shank bits of various sizes.
The Screw Holder is a transparent rubber sleeve that slides onto screwdrivers to hold a variety of screw sizes. It's designed with a tapered, ribbed head interior to keep screws straight and adjust to various screw-head sizes, while built-in ridges also ensure screws won't shake out. Visit www.screw-products.com.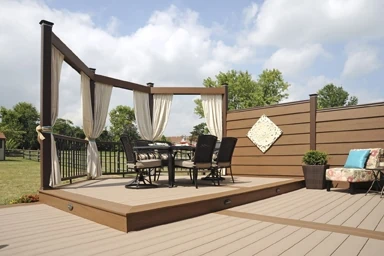 TimberTech Sandy Birch
TimberTech adds Sandy Birch to its popular Earthwood Evolution Terrain Collection of capped composite decking. Sandy Birch is designed to meet the need for a light, natural, earthy tone that will complement any home exterior. Earthwood Evolutions features a protective polymer cap surrounding a proprietary composite core. The collection is scratch-, stain- and fade-resistant and backed by a 25-year fade and stain warranty. The decking features a flat grain surface pattern and is available in 12′, 16′ and 20′ lengths, along with matching fascia and riser. Visit www.timbertech.com.