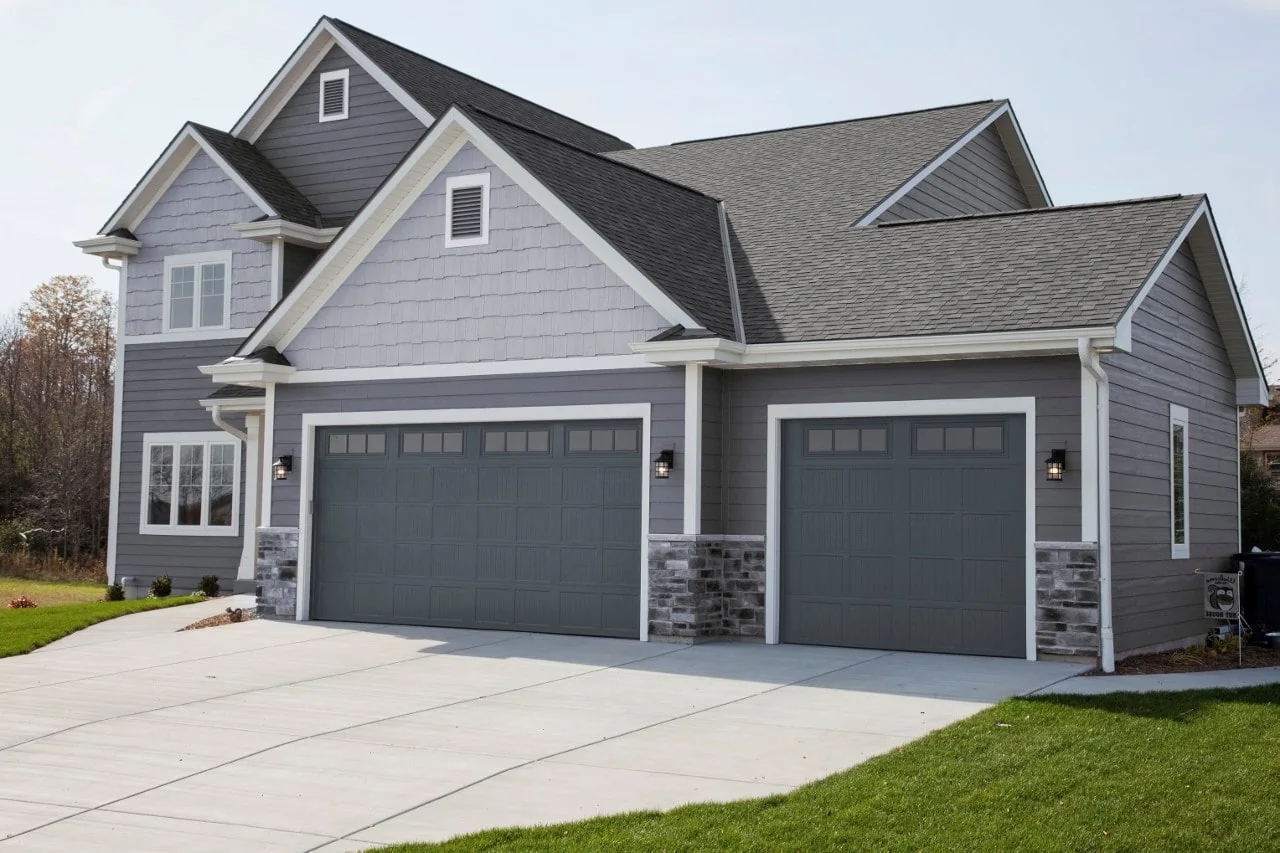 Haas Door, manufacturer of premium steel and aluminum residential and commercial garage doors, has expanded its Charcoal color across all of their steel garage door products.
Charcoal is the newest color offering in the Steel 2400 Series and Steel 2500 Series for residential and commercial garage doors from Haas Door.  Charcoal has been a popular color for Haas Door. The color suits existing color trends that are expected to continue within the building industry which makes Charcoal a great choice for expansion.
Why Charcoal?
A timeless and essential color element for the home exterior, the color Charcoal can be found on roofs, sidings, trim. And now the classic Charcoal color can be used for a variety of Haas Door garage door products.
"Gray is a color with historic roots that is at home on a beach bungalow or a stately mansion exterior," says Kate Smith, chief color maven at Sensational Color. "Shades of gray, including charcoal, continue to increase in popularity because of the color's widespread appeal.
"Charcoal gray reflects the finer things in life, a respect for history, and a love of colors that are as complex as we are. Gray tones are mysterious in many ways … especially in how they can both 'carry' a color scheme or sit back and serve as a bolster to other colors."
For more details on the new Charcoal color option available from Haas Door, use the Find a Dealer locator at the Haas Door website.
Haas Door is located in Wauseon, Ohio, where the company manufactures steel and aluminum residential and commercial garage doors. The family-owned company holds memberships in IDA and DASMA, and produces products that are sold throughout North America. For more information on Haas Door, visit www.HaasDoor.com.