The New GROHE Essence and GROHE Eurocube Collections of Toilets and Sinks Coordinate with GROHE Faucets for Complete Bathroom Harmony
GROHE, the leading global brand for bathroom and kitchen water solutions, is introducing its GROHE Essence and GROHE Eurocube ceramics collections of sinks and toilets that coordinate with its popular Essence and Eurocube faucets.
For homeowners looking for a clean, tailored look in the bathroom, the Eurocube® collection offers sharp lines and precise angles. For those looking to achieve a soft relaxed environment, the elegant Essence collection offers gentle curves and visually pleasing contours. Both collections exemplify the precision and quality expected from GROHE's German design and engineering.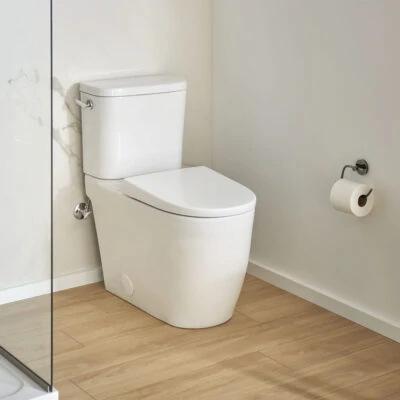 "We are introducing these collections to meet the growing demand from North American consumers who want the ability to infuse GROHE's design, innovation, quality and sustainability into every element of their bathroom," said Theresa Choh-Lee, Brand Director, GROHE Americas. "These new collections make it simple to design the entire bathroom seamlessly, while matching in form and function."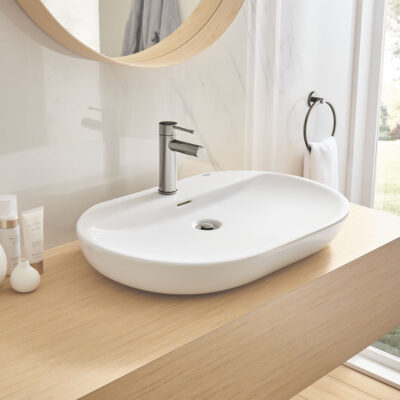 The Essence and Eurocube toilets are a perfect balance of performance and beauty. The compact skirted toilet design made of bright vitreous china makes a modern statement and is incredibly easy to clean.  Advanced technologies such as InfinaBright™, reduces dirt and bacteria build-up on the surface and DreamClean™ innovative rim design releases a powerful rush of water to scrub the bowl top-to-bottom for the hygiene-conscious user. GROHE toilets are high efficiency and help with water conservation in either a single flush (1.28 gpf) or dual flush (1.28/1.0 gpf) option which are both CEC and EPA Water Sense certified.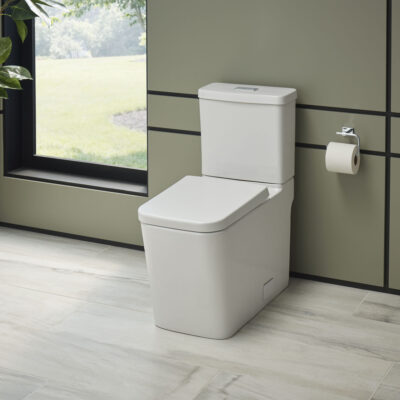 Both the GROHE Essence and Eurocube sinks are made of fine fireclay for extra durability and come in two styles that offer practical and flexible installation options. The wall-hung sink style can be installed on the wall with an optional shroud for a minimalist look or above the counter if a vanity is preferred. The under mount sink style can also be fitted as a drop-in; providing more design choices. GROHE's ceramics pieces are available in a fresh Alpine White finish.
The new ceramics collections are available in GROHE showrooms nationwide. For more information, please visit grohe.us