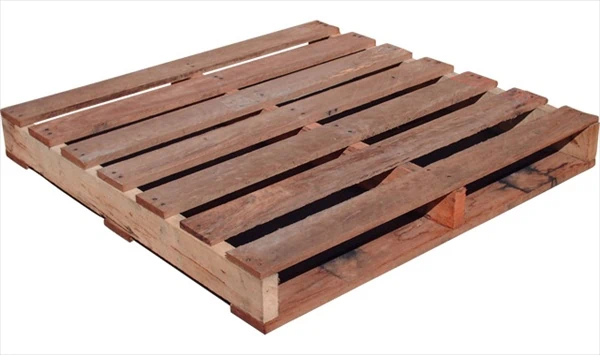 (guest post by Adam Eyal)
You may be struggling to find affordable wood to use for your projects. With deforestation being one of the biggest global environmental problems, new policies have set an all-time high for retail lumber prices.
So now comes the important question.
"How do you find affordable wood for your projects, without contributing to deforestation?" 
Believe it or not, there are some easy ways to get wood without burning a hole in your wallet.
The best part about these five ideas is that if you weren't to salvage the wood, it would probably end up being left to rot in a dump somewhere.
Check Your Local Lumber Mill
Local lumber mills have enough wood to see you through far more woodworking projects than you would be able to handle in one lifetime. Although production rates vary from lumber mill to lumber mill, seven employees can be responsible for the production of over 165,000 boards weekly.
Now, imagine all those off-cuts – even the chips could be great! Lumber Mills tend to know how to maximize their profits with this residue. However, if you get in touch with the yard manager, explain your situation, and he may just be willing to give you a helping hand.
Okay, but how exactly do I find lumber mills near me? The easiest way is to do a quick Google search. All you need to type is "Lumber mills near me." This will show you all the lumber mills sorted by distance. You can also check out this lumber mill finder website, which will allow you to sort out the mills according to the state you live in.
Wood Pallets Are Your Best Friend
Working off wooden pallets may sound crazy. But it really is the same as working with any other wood. At least, once you have taken a hammer to separate the pallet boards. With a little sanding, you won't be able to tell the difference.
So how do you get pallets for free/cheap? During a study conducted in 2011, it was shown that there are 2-billion pallets in service throughout America. With a total of 148-million being recycled on average each year. Of course, during 2018, that number is only going to be higher. Which is why you want to get in touch with your local pallet recycling company. Find out if they will be willing to let you grab a few pieces before they are repurposed.
To find possible recycling companies to get in touch with, head over to this link. On the upper-right corner, you will see a search bar. Enter your state there. Which will then filter out a list of possible pallet recycling companies near you. You could also contact large retail stores such as Walmart directly. When goods are delivered on pallets, they may have some in storage that they are hoping to get rid of.
Check for Scraps at a Commercial Woodworking Business
Okay, so the biggest problem with this particular method is that it will not be free. With that being said, we have heard of people hauling off pickup trucks worth of offcuts for $50 or less. Sounds like a woodworking paradise, right?
Furniture manufacturers, cabinet makers, local wood flooring installation companies, and of course, milling companies are all potential cheap wood markets that you can take advantage of. Politely ask the manager in charge if they would be willing to give you some of their wasted wood.
Be warned: Prepare yourself for a tough negotiation, and a source of endless cheap wood.
Smash Things Up with Your Local Deconstruction Project
Not only is this a fantastic way to get free albeit slightly warped wood. But it is also a great stress reliever, and a way to help out your community in your spare time.
Keep your ears out for someone who is remodeling their home, tearing up flooring, or taking down an old shed/barn in the back. More often than not, help would be greatly appreciated, as it can be rather difficult without assistance.
Tell the owner that you would love to help them with the deconstruction process but as a payment, you would like to receive a fair portion of the wood removed from the walls, floors and roofing. You will be surprised at how much wood you will end up with.
The downfall of this approach is your need to sweat it out. Smashing up a barn may sound easy but it can get tiring, and quickly. But it will be worth every second.
Woodworking Forums and Craigslist
Surfing forums may take up a fair portion of your time. But there are plenty of hidden goldmines for woodworking hobbyist's looking to replenish their material. Lumber mills are known to post their off-cuts for sale at a heavily reduced price. And in some cases, homeowners are willing to give away their wood for free! All they want is for someone to pull up and cart it all away, saving them the time and hassle, while giving you everything you need for your current and future projects.
To give you an idea of what you can expect from forums, Craigslist alone has an average of 7-14 pages of wood for sale in each state throughout the U.S. The problem is that sifting through all of these posts may take up a fair portion of your time, but this is an excellent source of dirt-cheap wood.
SIDE NOTE

Repurpose Your Untreated Wood
Don't forget that wood that has not been pressure-treated can be used as fuel. You can repurpose a fair portion of the untreated wood off-cuts in a wood-burning furnace or outdoor fire pit. You can use the chips from hickory, apple and cherry wood to improve the smoky barbecue flavor of food cooked by an electric smoker. 
Note: Don't burn treated wood. According to the experts at Wolmanized Wood, "Dispose of treated wood by ordinary trash collection. Treated wood should not be burned in open fires or in stoves, fireplaces or residential boilers because toxic chemicals may be produced as part of the smoke and ashes. Treated wood from commercial or industrial use (e.g., construction sites) may be burned only in commercial or industrial incinerators or boilers in accordance with state and Federal regulations.