I'm happy to say I've never lived in an area that is susceptible to flooding, so I've never experienced that particular type of natural disaster. I'm kind of a news junkie, though, so I've seen enough devastating flood footage to know I never want to see one up close.
With the beginning of spring, however, the country is finally thawing out with the first signs of the season. While the warmer temperatures are welcome, the spring can be a troublesome time of year as snow and ice melts and seasonal rains begin. According to the National Oceanic and Atmospheric Administration (NOAA) and the Federal Emergency Management Agency, flooding causes more damage than any other weather-related event, averaging eight billion dollars in losses and 89 fatalities annually. Professionals like Colorado Springs water damage restoration can help with any flooding damage that happens to your house. 
As part of this week's National Flood Safety Awareness Week hosted by NOAA, the Insurance Institute for Building & Home Safety (IBHS) suggests several improvement projects, and last-minute actions for homeowners to help protect their property against flood damage this season.
Check out the handy Infographic below:

Last-Minute Preparedness
In addition, when a flood is forecast for your area, IBHS recommends homeowners take these last-minute actions to protect their property against flood damage: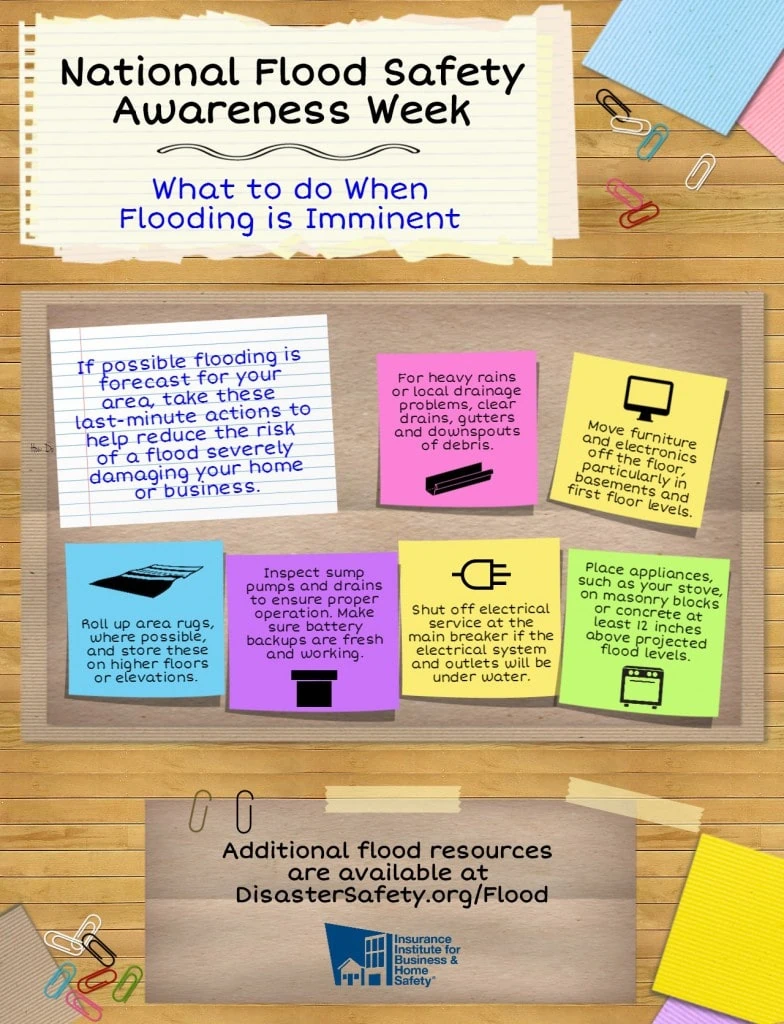 IBHS has additional flooding property protection resources on its website at: www.DisasterSafety.org/Flood.
— M. Weber