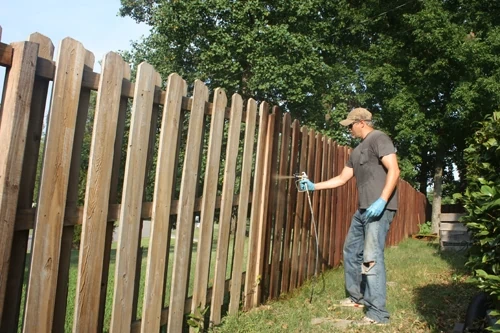 When it came time to re-stain a shadowbox fence, I wanted to work smarter rather than harder, so I tried a promising product called Ready Seal. This is an oil-based semi-transparent wood stain and sealer in one. Ready Seal is a professional-grade product but is formulated with unique "goof proof" features that make it especially attractive for do-it-yourselfers.
Typical wood stains require back-brushing to smooth out runs, streaks and brush marks and to work the coating into the grain. I was dreading this part of the job. Spraying typical wood stains requires spraying one section of the project at a time and immediately back-brushing the area to prevent lap marks or runs. The back-brushing process requires a helper, or it requires the person spraying to serve double-duty by performing both jobs. This involves a great deal of labor, especially on vertical surfaces such as fences. If you eliminate the back-brushing, you eliminate half the work, making the project much easier for a lone DIY'er like myself. Ready Seal is formulated to require no back-brushing, and that's the selling point that convinced me to try the product.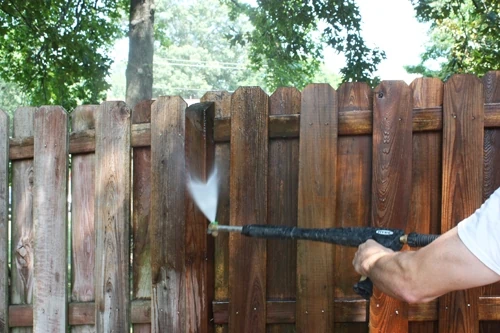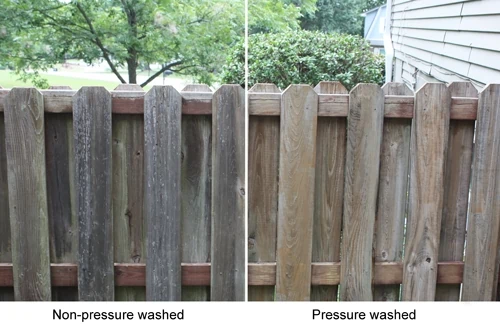 It turns out that it's also easy to apply with an airless sprayer. Whereas some finishing products require a multi-step application process, Ready Seal is formulated to add color and seal the wood from moisture in one step. This saves time, money and sweat.
Plus, the product is a penetrating sealer, which I prefer over the film-forming type. Instead of forming a rigid film on the wood surface, Ready Seal penetrates deep into wood fibers with waterproofing oils to create a flexible barrier that keeps moisture out. The oils expand and contract so the coating won't crack, chip, flake or peel, which can lead to failure.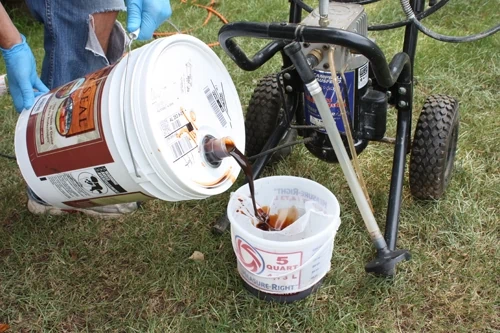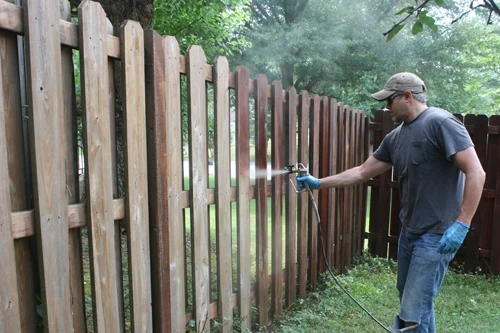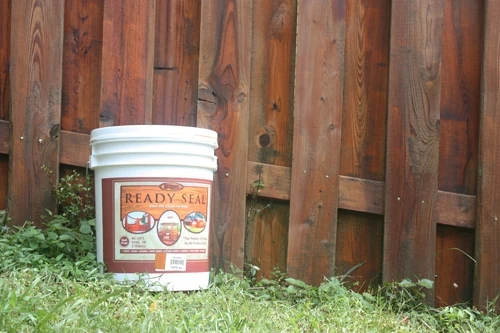 In the end the project was a success. After some critical prep-work in which I pressure-washed the fence a day earlier to blast away dead gray wood, mildew and grime, the fence was ready for a fresh new coating. And after a day of spraying Ready Seal's redwood tone stain/sealer, the fence looked good as new. Not bad for a one-man job.
Check out Ready Seal at www.readyseal.com.
– M. Weber