Fathers and tools go together like baseball and hot dogs, pizza and beer, hammers and nails. When you're shopping for a gift, you can't go wrong by adding to his arsenal. Many of these products were featured at the recent National Hardware Show in Las Vegas and the Hardware Huddle in Greenville, SC. From trimmers to tape measures, we've rounded up a more than a few gift ideas to drop on your Pops this Father's Day.
WiseBond™ Epoxy Systems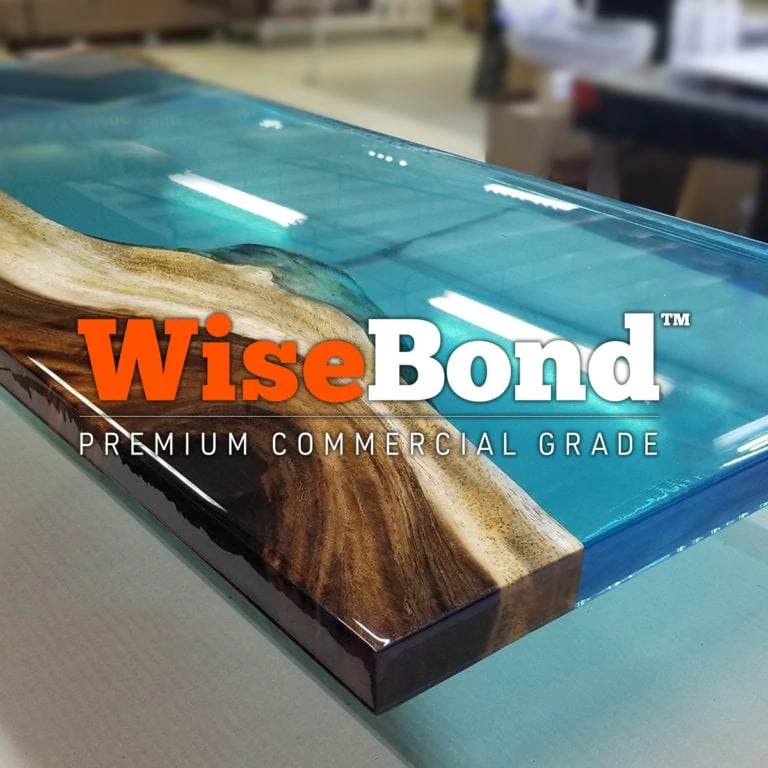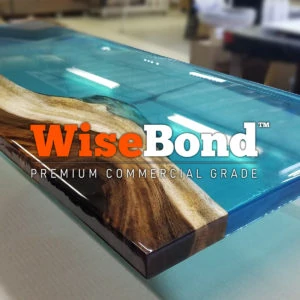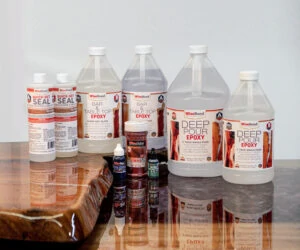 WiseBond™ Epoxy Systems are the perfect gift for the creative DIYer, hobbyist woodworkers and professional furniture makers. As resin art and epoxy river tables continue to climb in popularity, WiseBond™ stands out as an industry leader with high clarity, non-yellowing UV stability, and a variety of available products for every need.
WiseBond™ offers three epoxy formulas: Bar & Table Top kits for flood coats, Deep Pour™ epoxy kits for 2" single river table pouring, and Quick Set live edge epoxy for a fast cure to coat and crack filling projects. Other offerings are epoxy colorants ranging from mica powders, to transparent alcohol inks, to opaque pigments, to amazing color shifting powders.
WiseBond™ offers easy online ordering on their website with quick UPS shipping, Dealer set up and pricing, bulk ordering for heavy epoxy users, and multi-gallon kit bundles. www.WiseBond.com
Green Machine's 62-Volt carbon-fiber shaft cordless string trimmer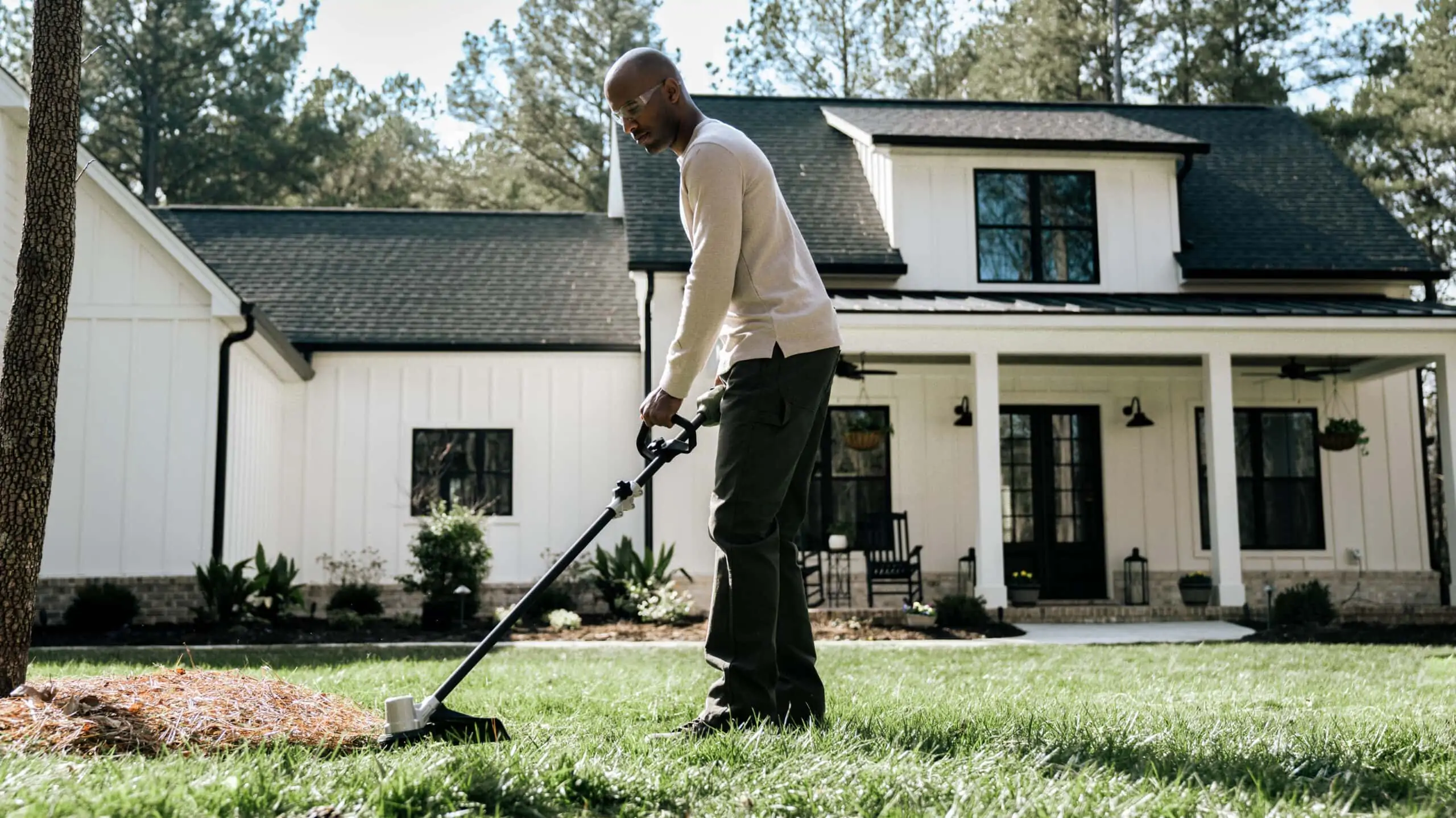 Power through the toughest weeds with Green Machine's 62-Volt carbon-fiber shaft cordless string trimmer. Powered by a 62-Volt 2.5 Ah lithium-ion battery and a high performing brushless motor, this string trimmer provides up to 30-minutes of run time and enough torque to tackle your toughest trimming challenges. The ultra-strong carbon fiber shaft is designed to withstand-years of work. A 16 in. cut swatch lets you trim wide areas and the quick reload spool system makes reloading your trimmer line a breeze. The variable speed trigger and manual speed dial lets you set your own trimming speed. No cords to pull and no harmful emissions. Adjustable handle and foldable shaft for compact storage.
Variable speed 16 in. cut swath
Bump and feed dual line head
Maximum strength carbon fiber shaft
Brushless motor for more power, quiet operation and longer life
Quick reload spool
Adjustable handle
Variable speed trigger
1 battery fits all Green Machine tools
Exclusively at HomeDepot.com
DEWALT® 20V MAX* XR® Brushless 1/2-in. Drill/Driver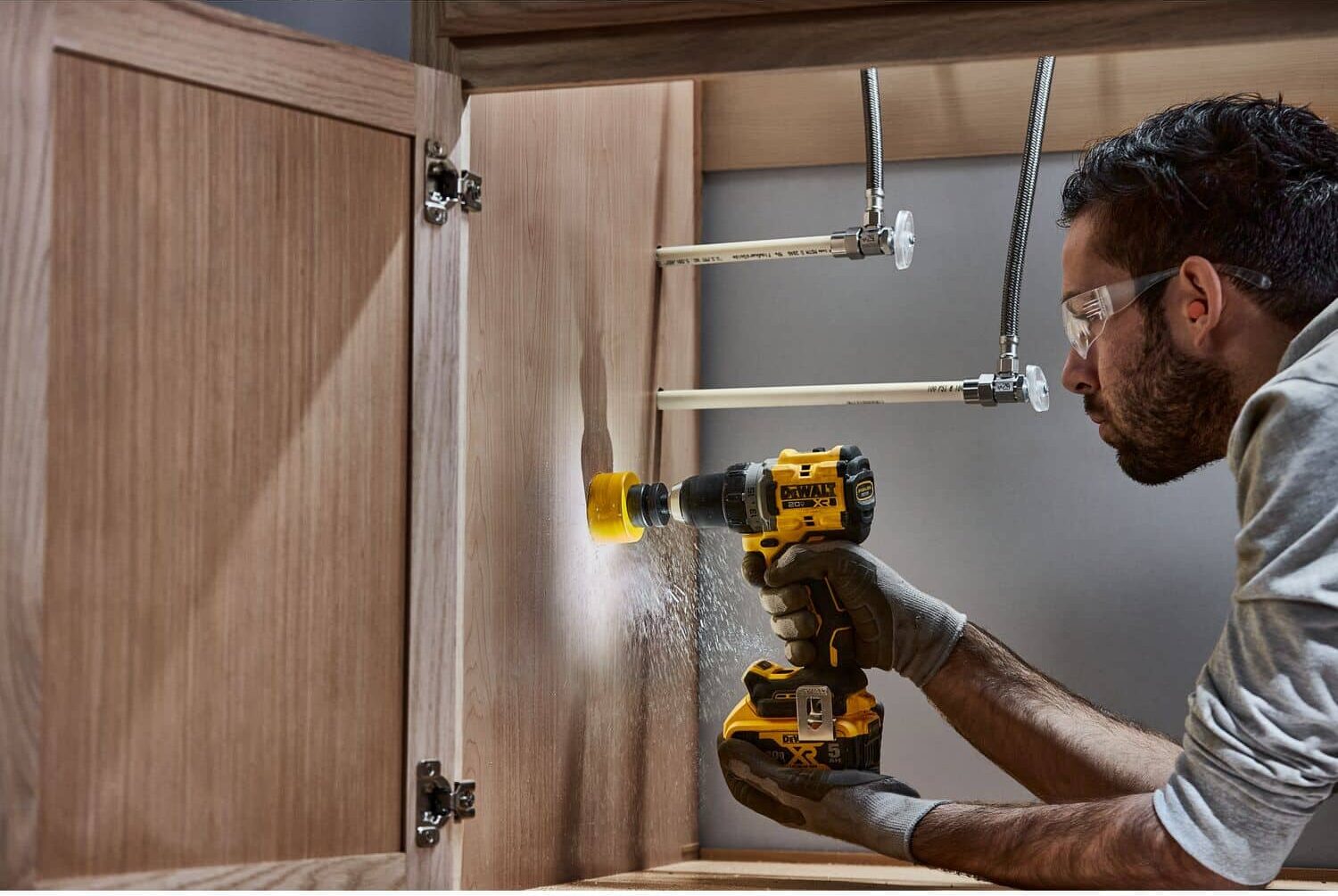 Engineered for optimal speed, control and precision, this drills feature a high-speed transmission using a variable trigger and two speed settings as well as high bit retention with a 1/2-in. metal ratcheting chuck. The 20V MAX* XR® Brushless 1/2-in. Drill/Driver completes a wide range of drilling jobs with up to 2,000 rpm in second speed when drilling into construction materials.
This drill features an adjustable 3-Position, 3 Mode LED light producing up to 70 Lumens to enhance visibility, including LED spotlight mode, a 20-minute shut off function allowing for extended work time in dimly lit work areas. The tool also accepts the Tool Connect™ chip (DCE042, sold separately) that syncs with the Tool Connect™ Site Manager app for seamless worksite asset management. DeWalt.com
The SPYSPONGE™
The SPYSPONGE™  is world's first and only LED-lit sanding sponge. Designed with removable LED lights to provide Critical Light at a Critical Angle™.  You can't sand what you can't see. The removable LED lights provide inch-perfect illumination in the palm of your hand so you can quickly spot imperfections that you might have otherwise missed. For more info: spysponge.com
Duramax® Gasoline Caddy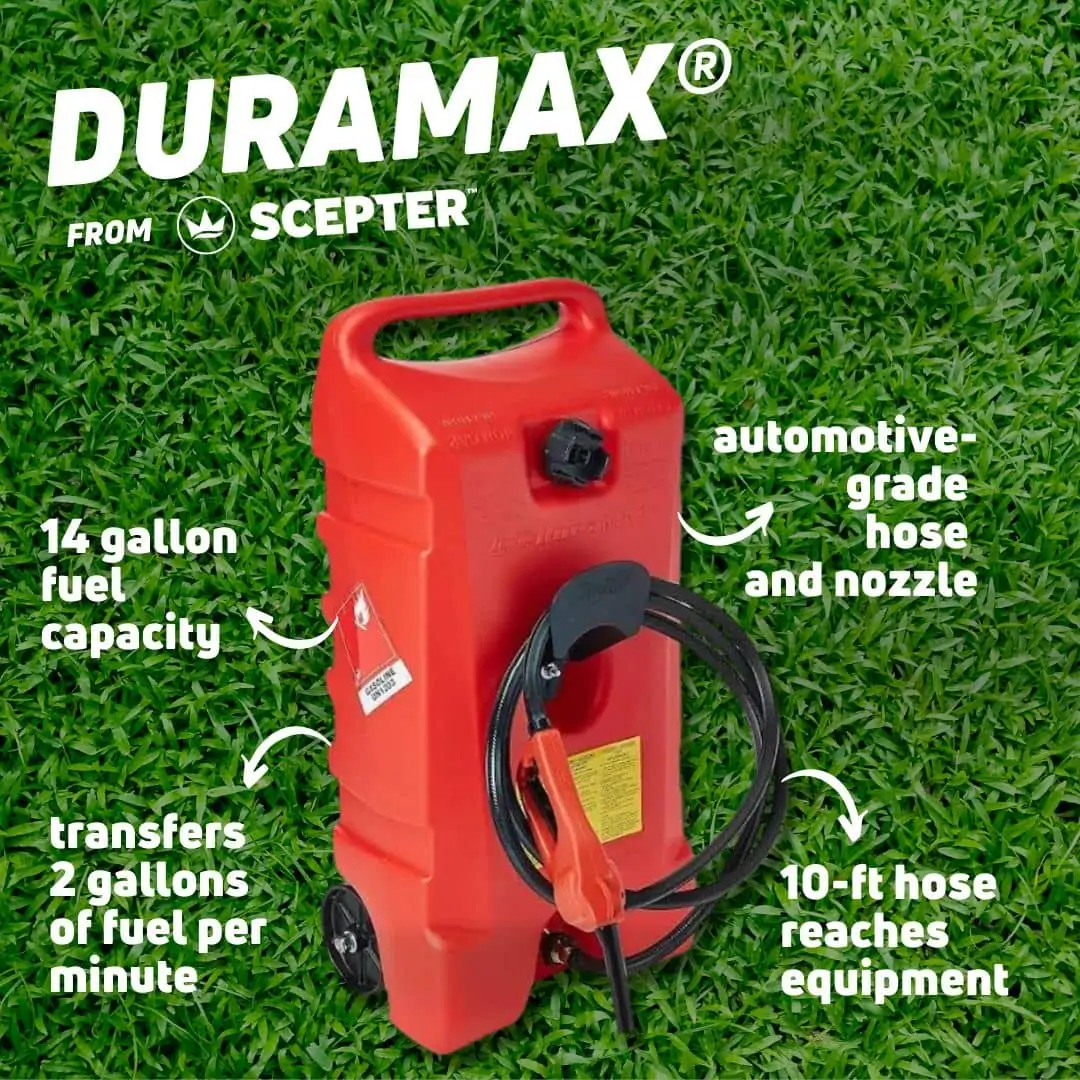 The Duramax® Gasoline Caddy is a high-capacity 14-gallon mobile fueling solution from Scepter, the trusted leader in safe fuel storage. From the farm to the cottage, for work or for play, refueling has never been so simple! Designed also for commercial and industrial applications, the Duramax® 14-gallon gasoline container provides a safe and convenient way to refill fuel-powered tools, tractors, boats, jet skis, ATVs and more.
Extend time between fueling with the additional fuel capacity
Save time at the gas station with fewer fill-ups
Easy to wheel and move
Fuel up and fill at any gas station
Capable of both gravity-fed and siphon mode
Platform elevation for easy use in gravity-fed mode
High-density polypropylene for dent, corrosion, and rust resistance
10' hose length for easy filling of equipment
Heavy-duty 6-inch wheels for easy transport
Gas pump handle eliminates spillage and overflows by stopping and restarting the flow
Meets DOT and UN transportation requirements
More info at scepter.com
Milwaukee® M12™ Mounting Fan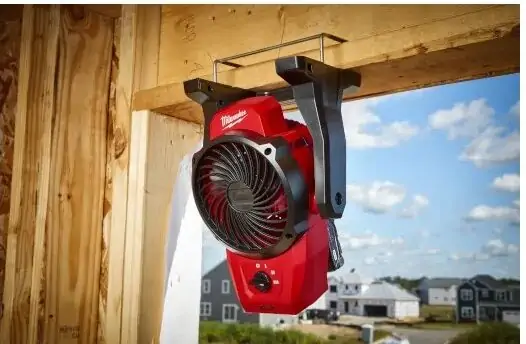 Milwaukee Tool provides 18V air performance with the M12™ Mounting Fan, the highest performing 12V jobsite fan. This versatile and ergonomic air  movement solution gives users the ability to work in a breathable, more comfortable environment. Delivering 18-volt air speed, the personal cooling solution can adapt to various situations with the durability to withstand jobsite conditions.
Not only does the fan provide unmatched 12V air performance, but this fan also has multiple integrated mounting features such as magnets, a 2" spring-loaded clamp, keyholes, and pass-through holes. In addition to the versatile mounting options, the 360° head rotation allows for unlimited direction airflow and the durability to withstand jobsite conditions and daily use.
With the ability to adapt to various jobsite situations, the fan can also fit in tight space applications with its ergonomic design. This design allows the fan to be stored and maneuvered around the site with ease. With multiple carrying orientations for easy transport to the jobsite, the professional can benefit from this fan's personal cooling capabilities, circulate air, or ventilate their immediate workspace.
More info at milwaukeetool.com
Aero-Flex® Universal Trimmer Upgrade Kit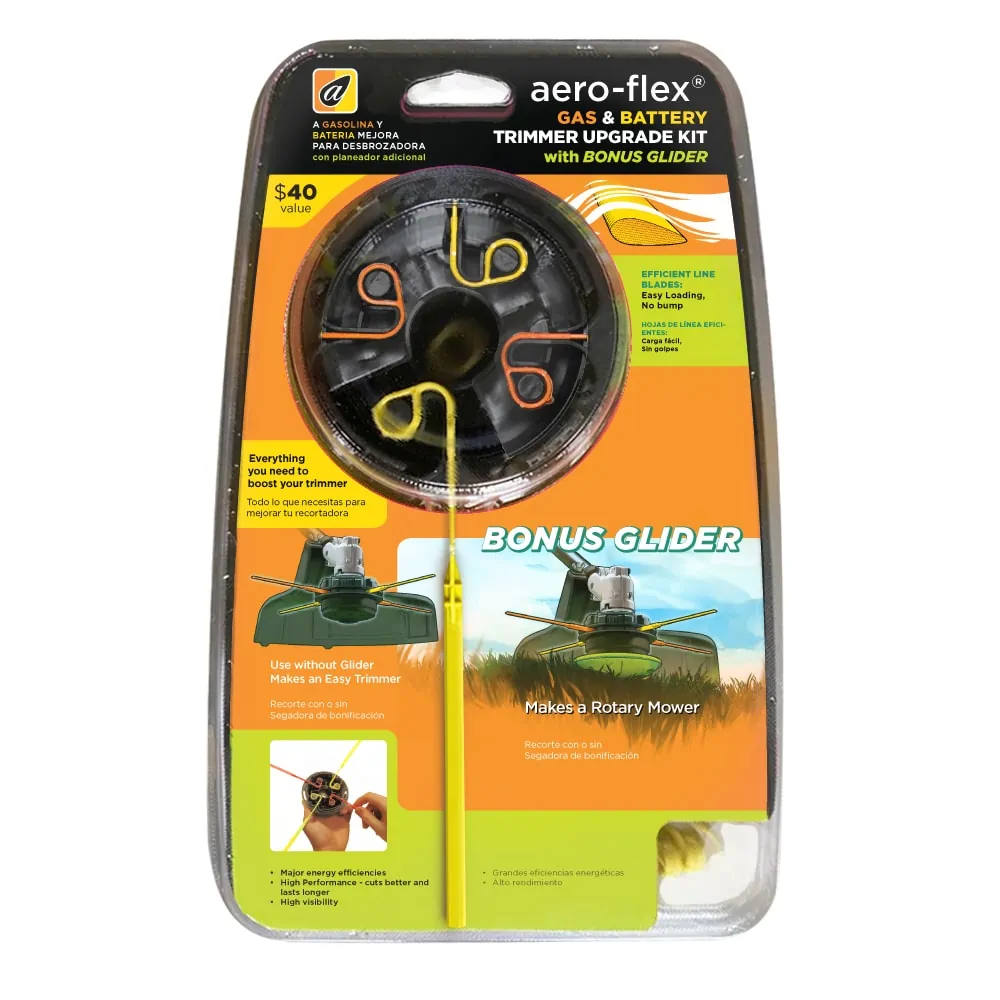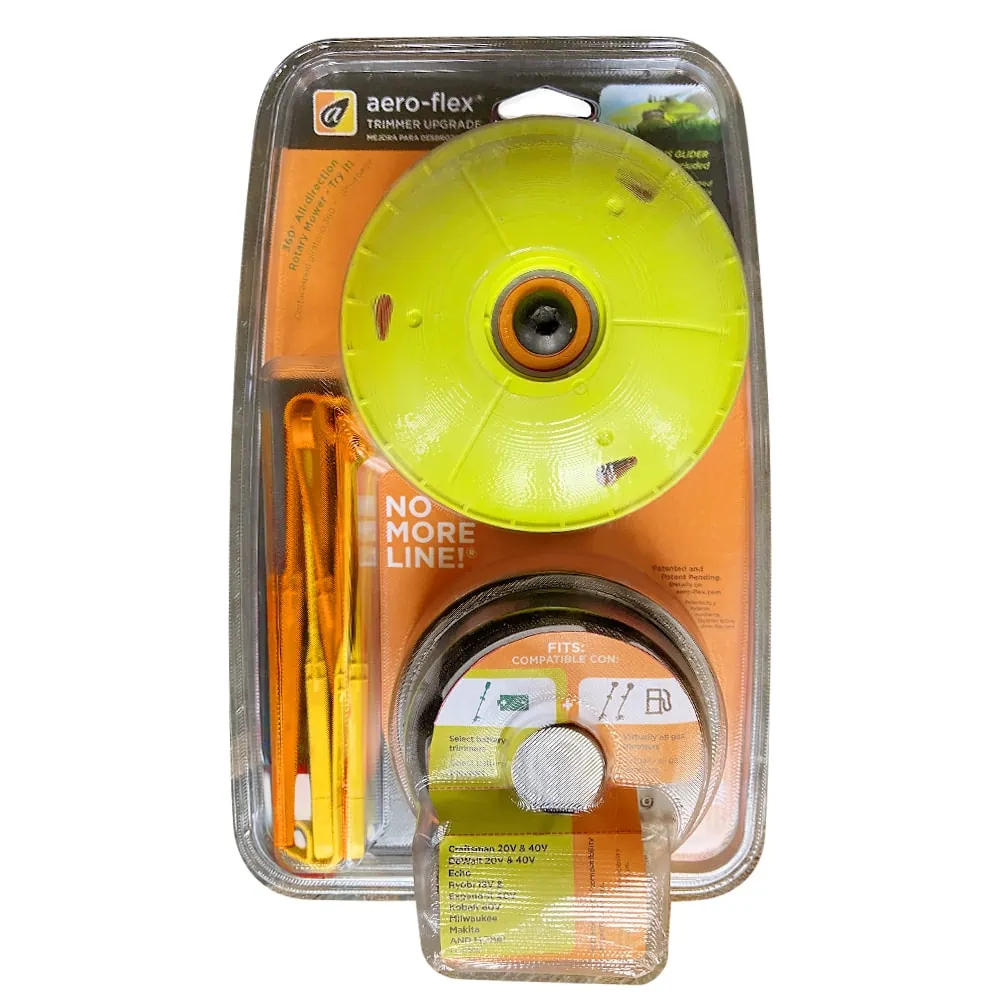 Help Dad finish the weed whacking chore in a more pleasant, efficient way. Upgrade his string trimmer with the Aero-Flex® Universal Upgrade Kit. Give him a break from the bump and all the frustrations (and bad words) that come with it!
No winding (and re-winding) and No More Line® with Aero-Flex® Line blades-simply replace the long lasting, molded line blades and snap the cap on.
Dad can also cut the heavy stuff with Aero-Flex® Line blades. Our molded line blades are strong and engineered with a flexible hinge to help tackle trimming, edging AND heavy vegetation string couldn't touch.
Make Dad's life easier. Upgrade his gas trimmer ($31.95) (https://aero-flex.com/products/aero-flex-mowing-system ) or his battery trimmer with spool replacement cartridge ($19.95) (https://aero-flex.com/pages/snap-and-trim ) and let him get back to the fun stuff (and his Dad jokes).
Crescent Lufkin Shockforce Nite Eye G2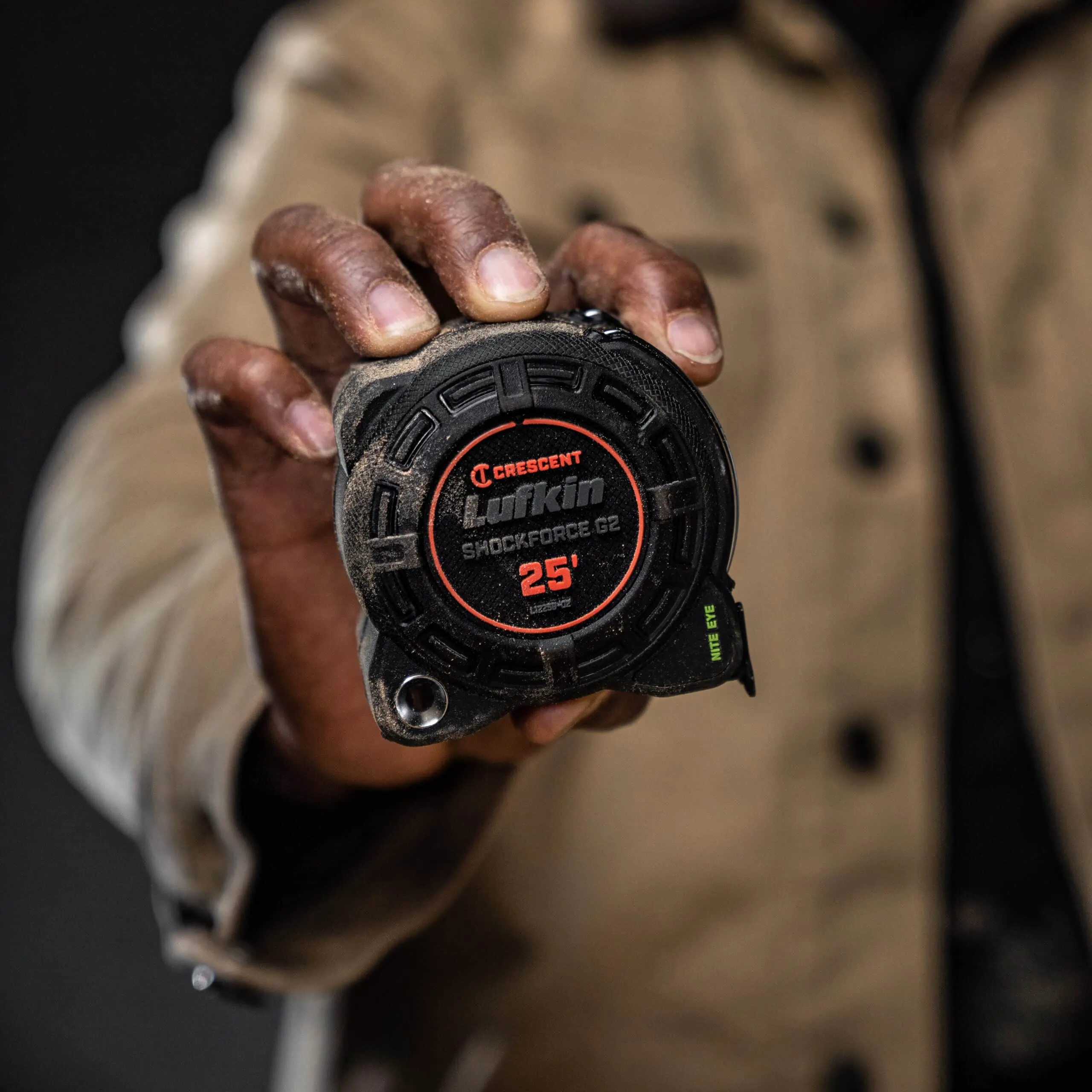 The Crescent Lufkin Shockforce Nite Eye G2 is the tape for the pro. Featuring an extra wide tape with multiple protective coatings. The durable case design is drop tested from extreme heights to ensure it will take a beating time and time again on any jobsite. The endhook and belt clip have been redesigned to continually meet the needs of any pro. Perhaps, the most noticeable feature of any Crescent Lufkin Shockforce Nite Eye is the high contrast green on black blade providing improved legibility in all light conditions.
Thicker protective tape coating in addition to an extra protective barrier on the first 6in provide increased tape durability
Wider, thicker blade provides 17ft of reach
Green on black markings with a matte finish increase the tape's visibility in all light conditions
Bolstered case design provides protection against drops from extreme heights
Improved end hook protects the entire front of the tape and prevents the tape from snagging and tearing
Redesigned belt clip makes it easy to place the tape on a pocket, belt or bag
Available at Lowe's
Arrow T50 heavy-duty staple gun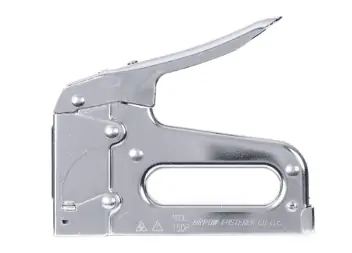 For dads that can't get enough of DIY and home improvement projects, the Arrow T50 heavy-duty staple gun is a toolbox must. The number one choice for generations of professionals and homeowners alike, the T50 has become legendary for its unique blend of functionality and dependability, perfect for general repairs and projects involving upholstery, insulation, and light trim. You can find the T50 currently available on Amazon
Pony Jorgensen 2-Piece Clamping Sa

whorses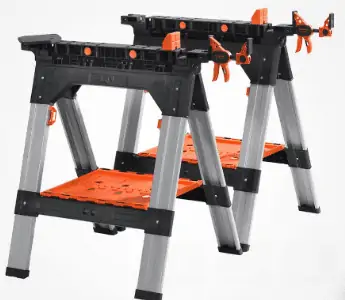 For the "workhorse" dads, Pony Jorgensen's new 2-piece clamping sawhorses will do the trick with quick set up and break down. These versatile and sturdy sawhorses support up to 600 lbs each and up to 1,200 lbs together, making it an ideal addition to dad's workshop. You can find the 2-piece clamping sawhorses (including two 12-in E-Z hold expandable bar clamps) currently available on Lowes.com
Project Source Misting Systems
Is your Dad cool? Make sure of it with these new misting systems.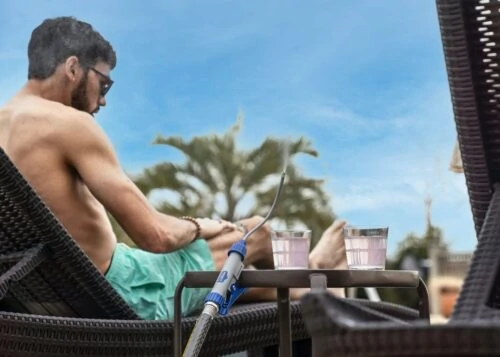 PERFECT FOR POOL CHAIRS, SMALL PATIOS & MORE
Like a mister spray bottle, only better! The Mini-Mister personal outdoor cooling misting system connects to any garden hose to keep you cool whether you're relaxing by the pool or working in the garden. It's daisy chain capable, so you can connect several mister heads to cool even more outdoor space.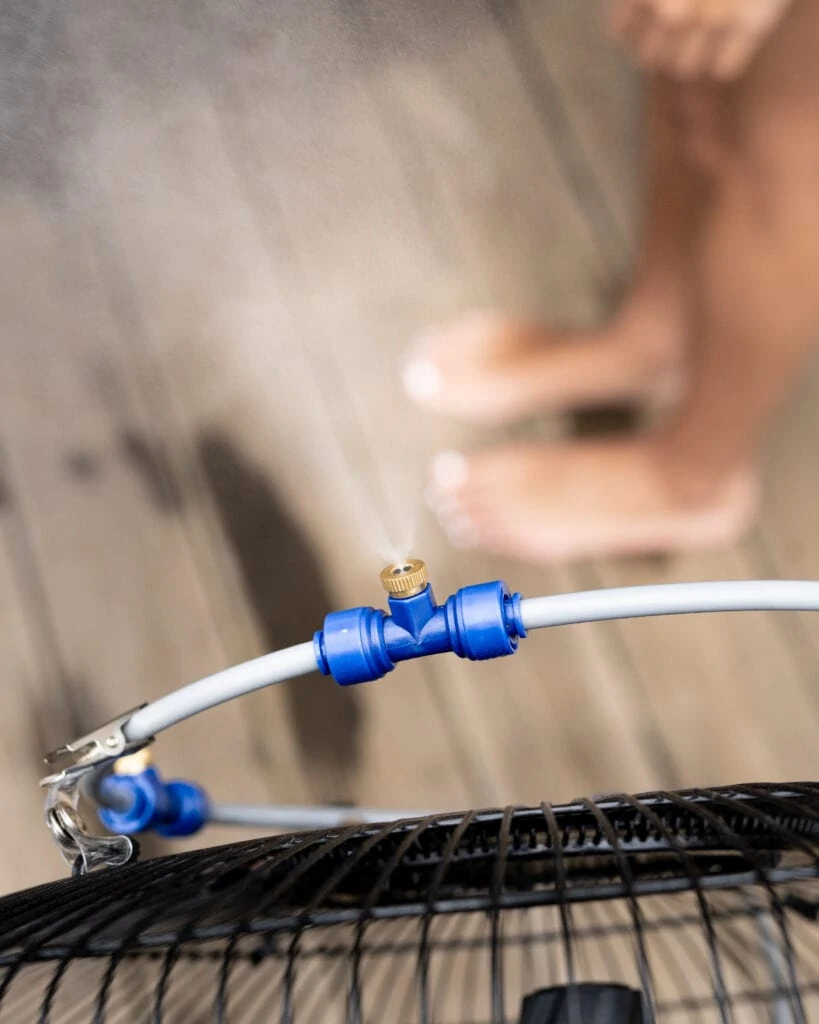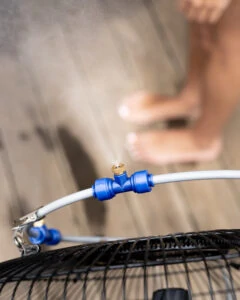 PERFECT FOR PATIO, POOLSIDE & OUTDOOR SEATING
Turn any standard fan into a misting fan with the Fan Conversion Misting Kit. This outdoor misting system is easy to set up, and it works with any garden hose to deliver cooling mist while you relax on the patio or work in the garden.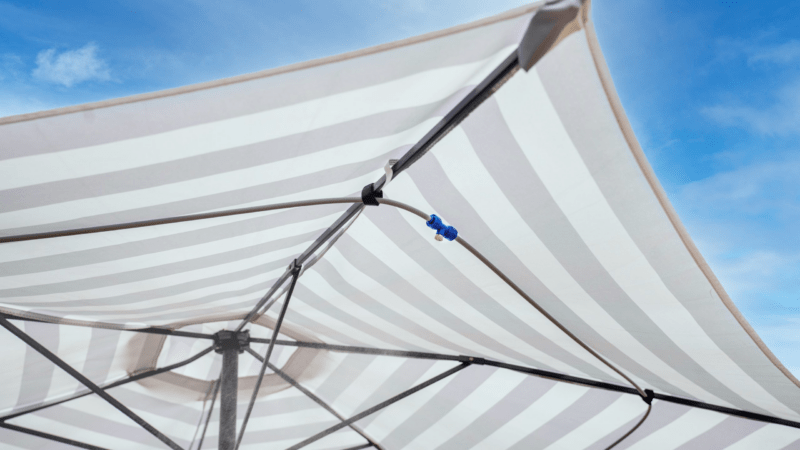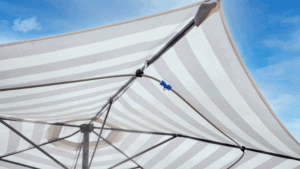 PERFECT FOR OUTDOOR DINING, PATIOS & GREENHOUSES
This portable outdoor misting cooling system is a versatile solution to cool your outdoor spaces. It works with any garden hose and quickly attaches to every kind of outdoor structure including greenhouses, umbrellas, pergolas, deck rails, swing sets and awnings.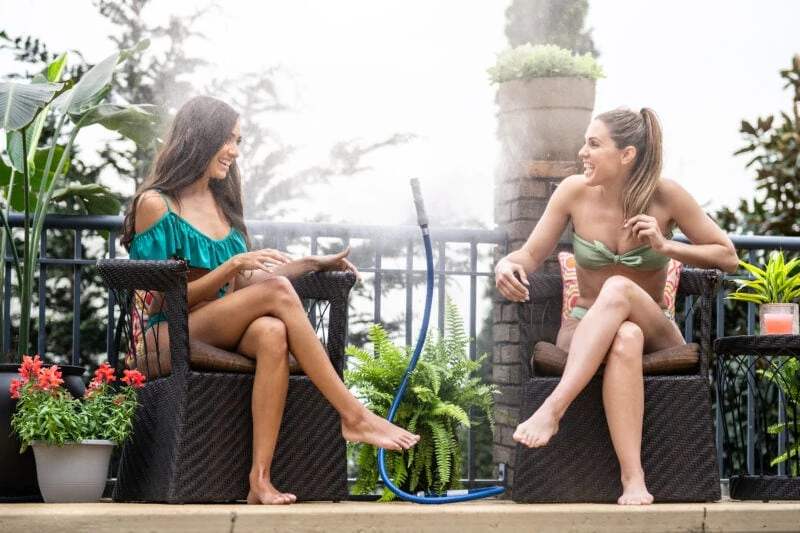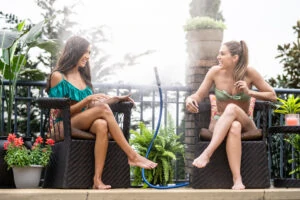 PERFECT FOR PATIOS, POOL CHAIRS & BACKYARD SPACES
The FlexiMist outdoor cooling misting system works with any garden hose to keep you cool while you grill outdoors, relax on the patio, or play games in the backyard. The flexible design lets you aim the cooling mist anywhere you need it, and with daisy chain capability, you can connect several misters together to cool a larger space.
Project Source Misting Systems are available at Lowe's
BORA® Tool 3.25hp Fixed Base Router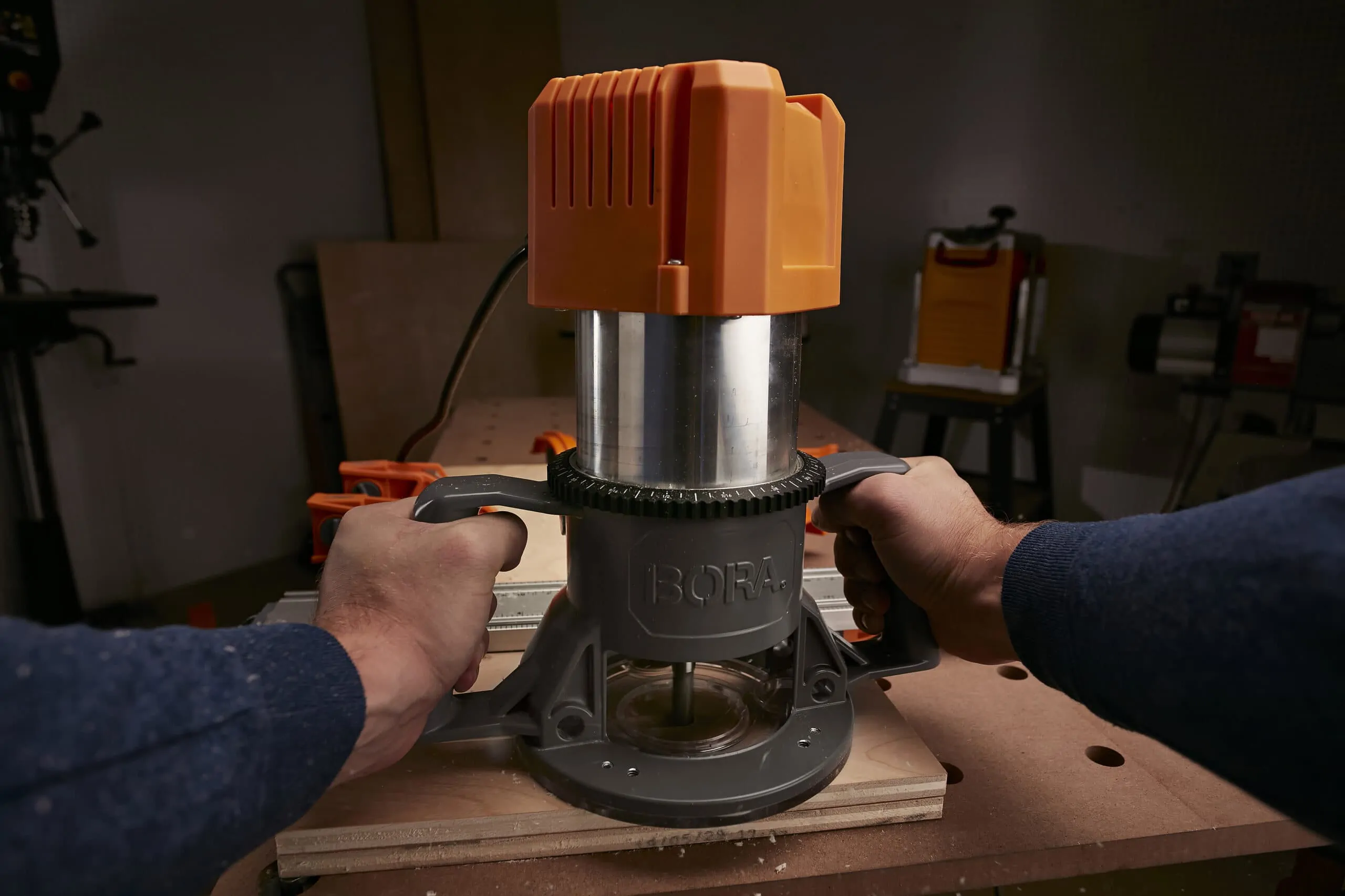 The all-new BORA® Fixed Base Router makes batch work and repeat applications simple to complete. Its high power is great for working with a wide variety of woods, and the control that comes with using the Fixed Base allows users to perform edge work and other freehand tasks with ease and confidence.
Key features of the Fixed Base Router include:
• Soft start and variable speed dial ensure complete control
• Durable cast aluminum base
• 3.25hp 15 AMP motor offers 10,000 to 22,000 RPM for smooth routing
• Electronic speed control maintains constant speed under load
• Easy depth adjustment with Micro Adjust ring
• ¼" and ½" collets and offset wrenches included
• Includes two polycarbonate sub-bases – one for standard router bushing sets and a
larger 2.5" diameter for larger bits
• See full product details here https://boratool.com/bora-fixed-base-router
For a complete list of retailers, visit boratool.com or call 866-588-0395.
RotoScrub Pads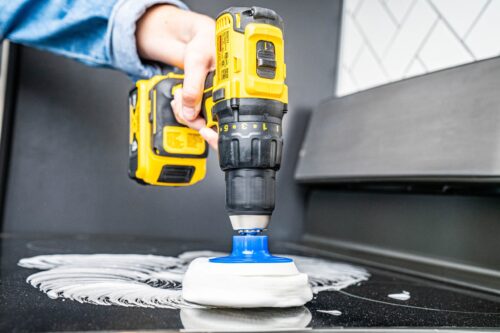 RotoScrub Pads allow you to clean 5x faster by using the power of ANY drill to quickly and easily clean and remove mildew, soap scum, hard water stains, and other grime from bathroom and kitchen surfaces that need scrubbing. This 7 piece kit includes velcro backing and 6 oversized non-scratch nylon scrub pads, which can be used on both sides for 2x longer life! Available at Lowe's 
Drill Doctor X2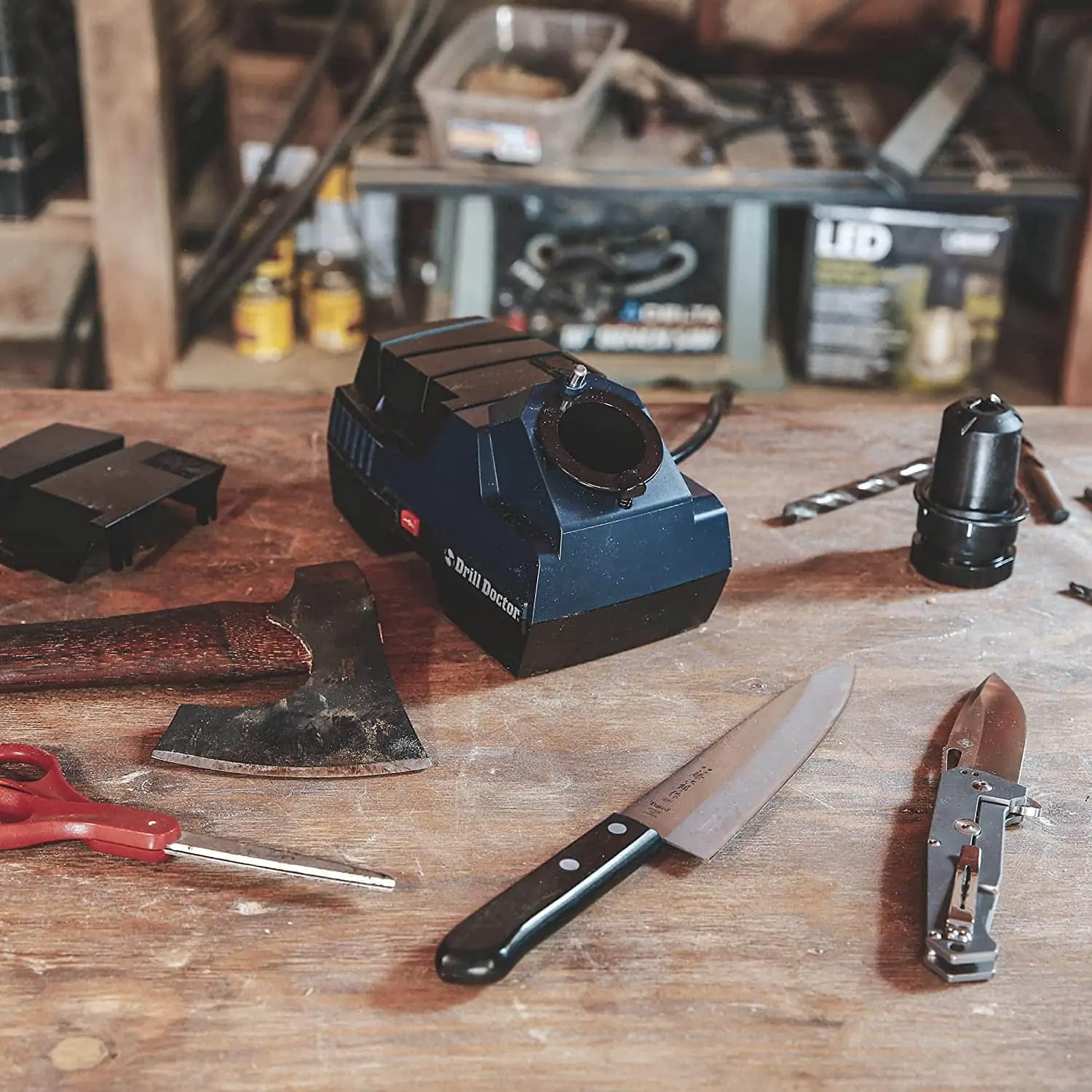 "For the Handyman Dad"- The brand new Drill Doctor X2 is the tool for the dad who has it all. With side-by-side sharpening stations, dad can sharpen his drill bits, kitchen knives, pocket knives, scissors, garden tools, axes, and more, all with the flick of a switch. Say goodbye to dull tools! Available at DrillDoctor.com
Weller Corded Woodburning Soldering Iron Kit (15-Piece)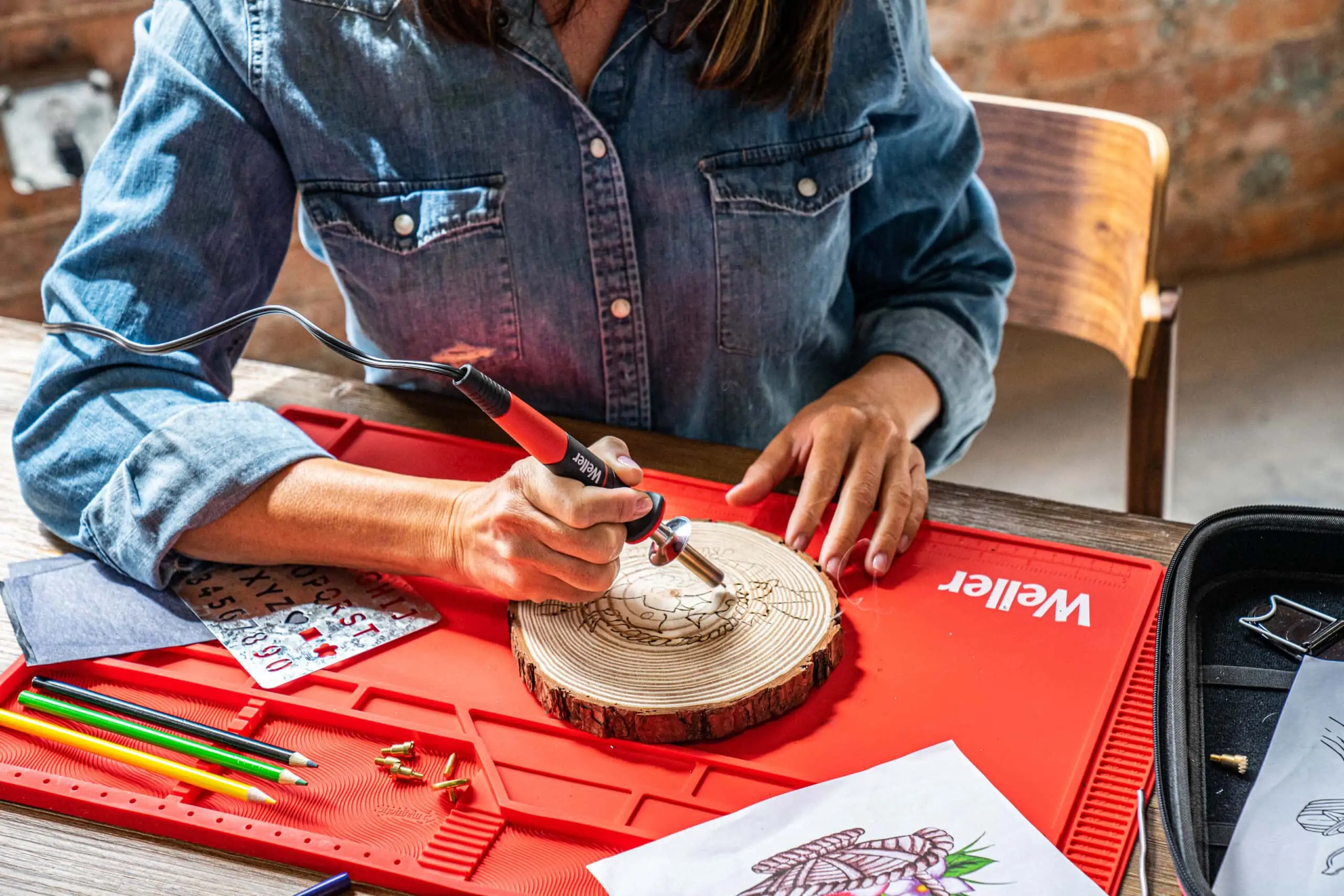 The Weller WLIWBK2512A 15-piece Woodburning Project Kit inspires creativity with everything you need to begin your journey as a woodburning hobbyist. The Weller Short-Barrel Woodburning Iron's reduced tip-to-grip distance allows for improved accuracy and precision and can be used on a variety of woods and leather. This kit comes with a wide variety of tips for all your woodburning project needs whether for burning, cutting, branding or embossing. Available at Home Depot
834X ANGLE-IZER® 10 in. Locking Contour Gauge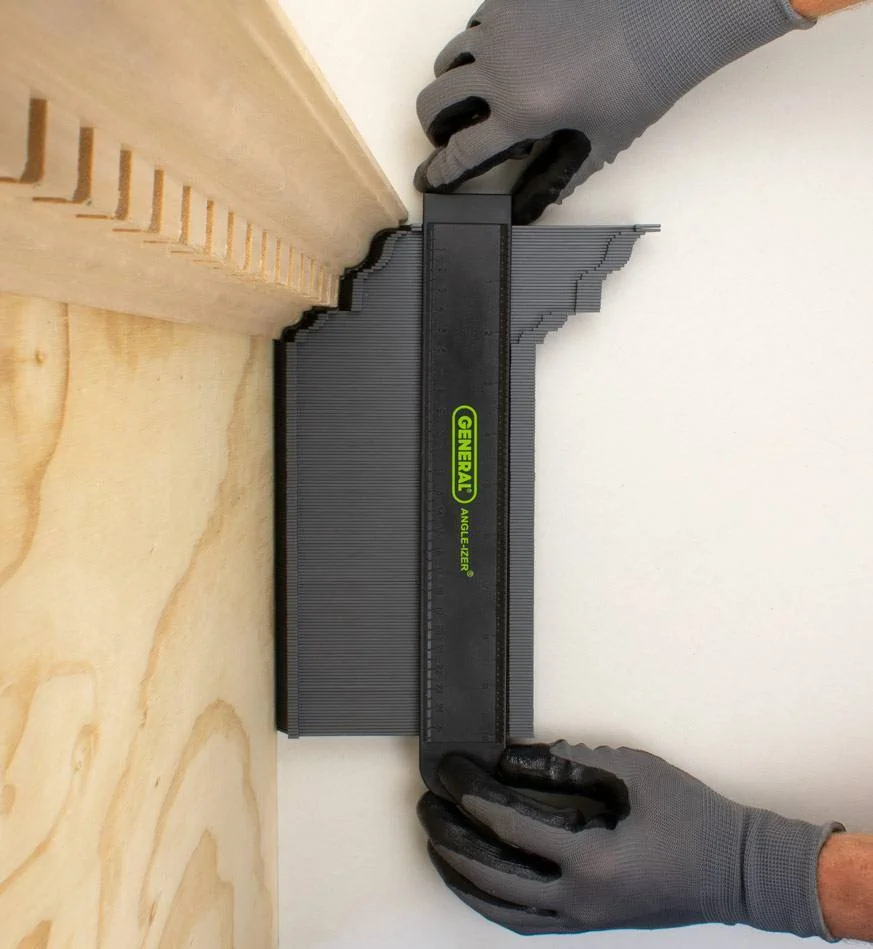 The 834X ANGLE-IZER® 10 in. Locking Contour Gauge with extra-long pins can duplicate any shape instantly. Just Press, Lock and Copy. This profile gauge creates an instant template for curved and odd shaped profiles simply and easily. Extra Long Pins allow you to get into deep contours and around large pipes and fittings. Never transfer profiles to paper or cardboard again. The contour gauge makes measuring and cutting easy. Ideal for fitting flooring around moldings, measuring moldings for reproduction, duplicating spindles on the lathe, copying curves and a variety of other contour matching jobs around the home and shop. Easily copy shapes to tile, laminate, engineered wood, solid wood and vinyl flooring to precisely cut flooring to match objects. The gauge eliminates the guessing of dimensions of irregular shapes. For more info, go to generaltools.com