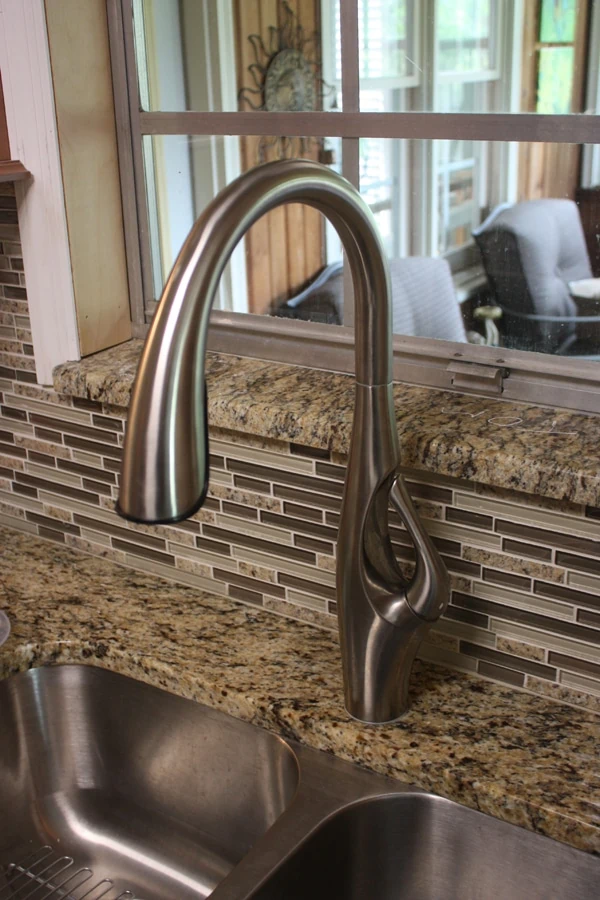 During a recent kitchen remodel, we included the Kai Kitchen Faucet from Pfister with a new countertop/cabinet/backsplash installation. With its modern artistic design, the Kai faucet is the very first of its kind. According to the Pfister company, this is the first faucet to feature a fully integrated faucet handle to create a single, fluid form. Everything about the Kai functions from within this unique design, from the dual-function pull-down spray head to the ergonomic handle. Unlike other pull-down faucets, Pfister removed the break in the spout by creating a largely flared sprayhead to the spout tube, which eliminates lines and creates a seamless and smooth look that ends in a "peekaboo" hidden sprayhead.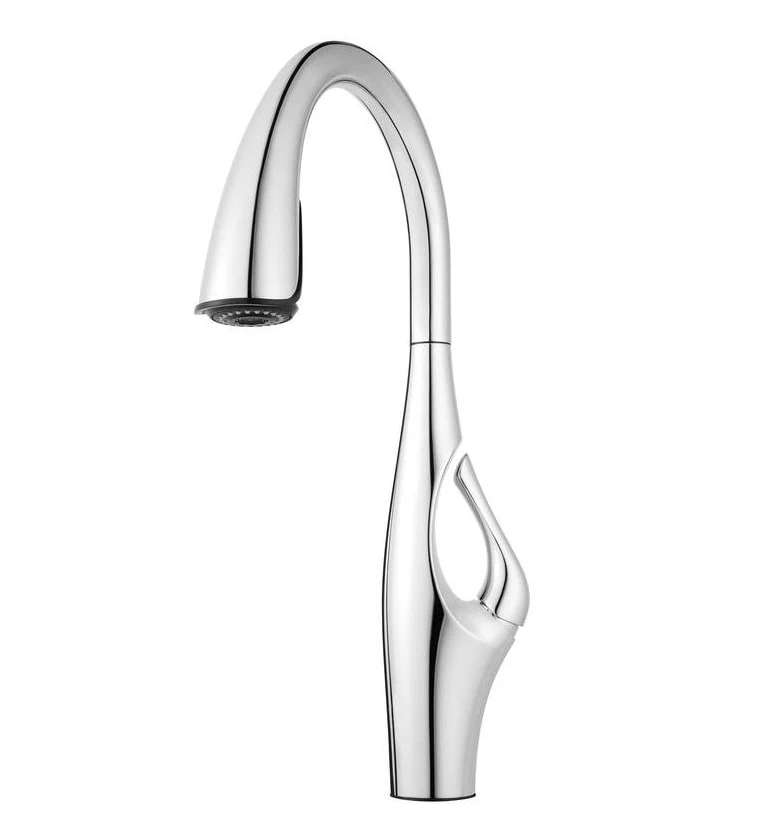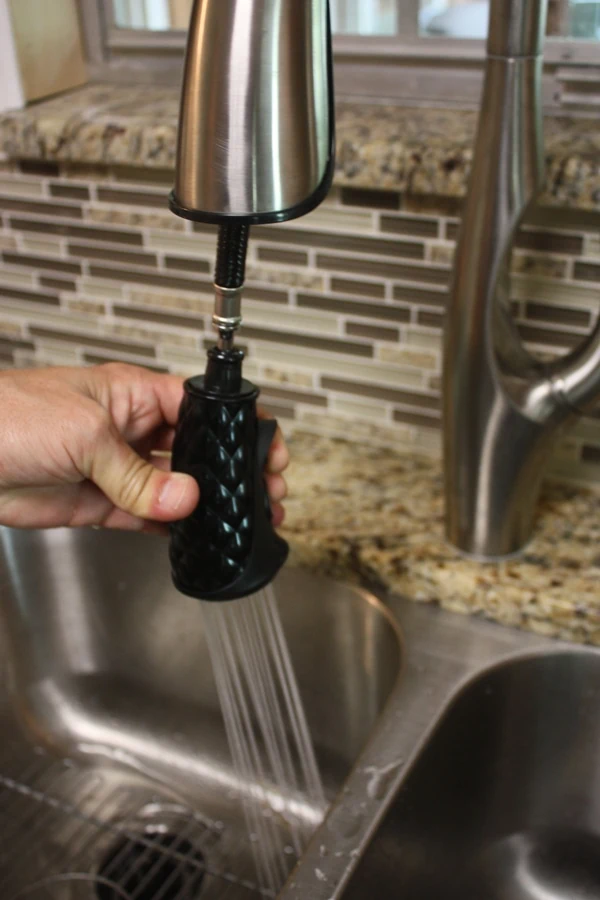 The Kai faucet is available in polished chrome, stainless steel and matte black finishes, but we chose the stainless version for our project. The new faucet looks and functions wonderfully, and I like the Kai's weighted hose, which pulls the pull-down extension neatly back into the spout (unlike my faucet at home which leaves it dangling unless you manually feed the hose back inside).
The Kai, like all faucets, must be installed from above and below the countertop using a variety of washers, nuts and mounting rings. I won't regurgitate the assembly process in this blog post because faucets tend to vary somewhat in components, and they all come with illustrated step-by-step instructions to help installers get the job done.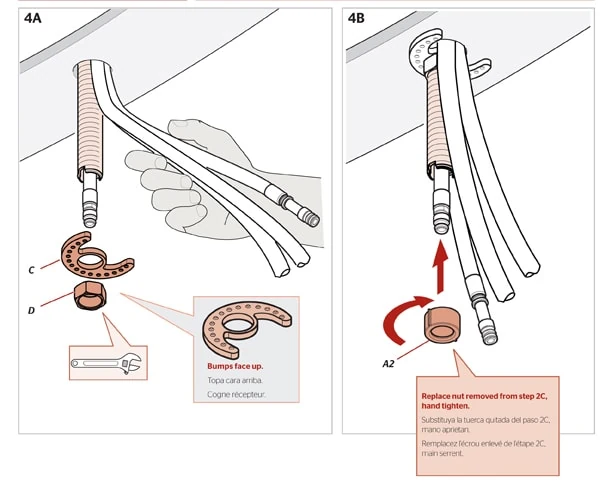 I will, however, share a tip about installing faucets, and it's a tool tip. I highly recommend investing a little cash in the Ridgid Faucet & Sink Installer Tool, which is sold at Home Depot for less than $20. I've had one for several years and I have no desire to install any faucets without it. To sum it up in a nutshell, this single multi-tool includes all the wrench fittings you'll need to get a faucet pulled and replaced. But that's not all: It's a vertically oriented tool for a vertically oriented job, meaning it twists lengthwise like a drill bit to fasten nuts, so you don't have the handle of crescent wrench extending horizontally beneath the sink (which gets in the way of the water lines and gets obstructed by the back of the cabinet, etc.). In fact, the Ridgid Faucet Tool is hollow with a channel running down its body, so faucet hoses can run though the rotating tool with no tangles or interference.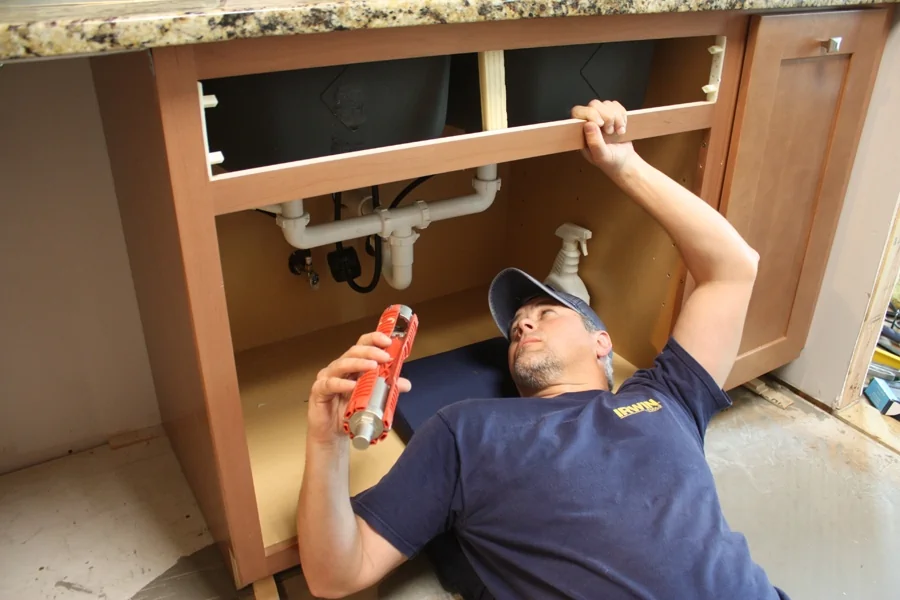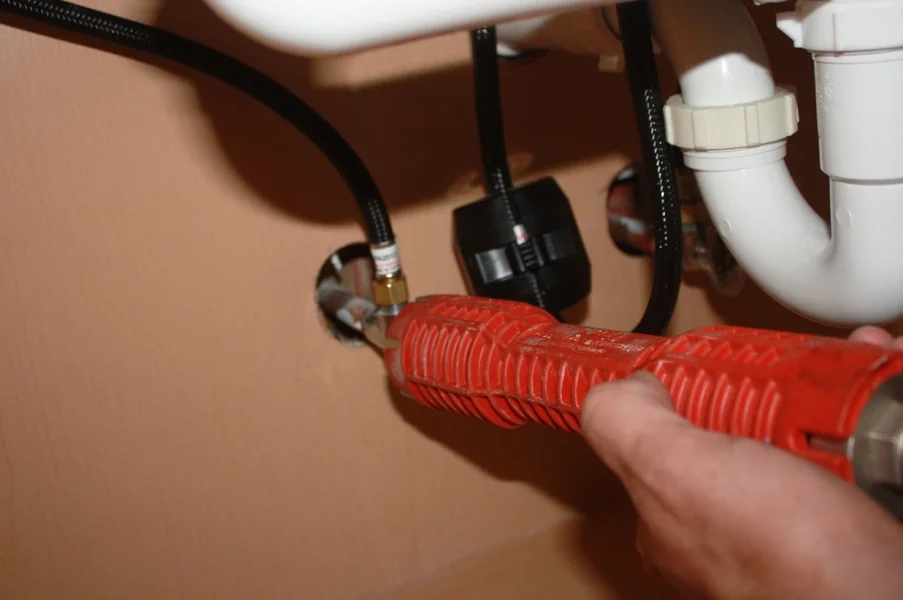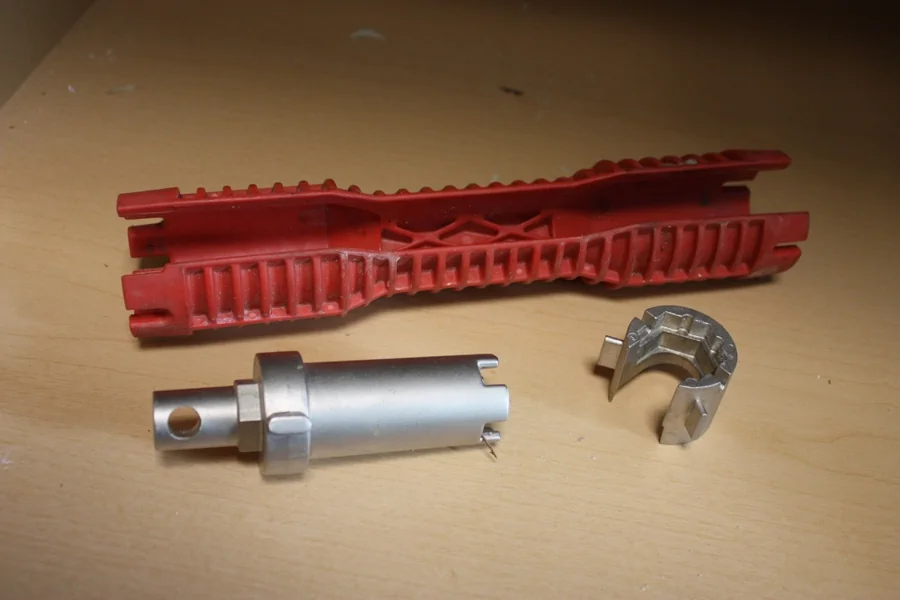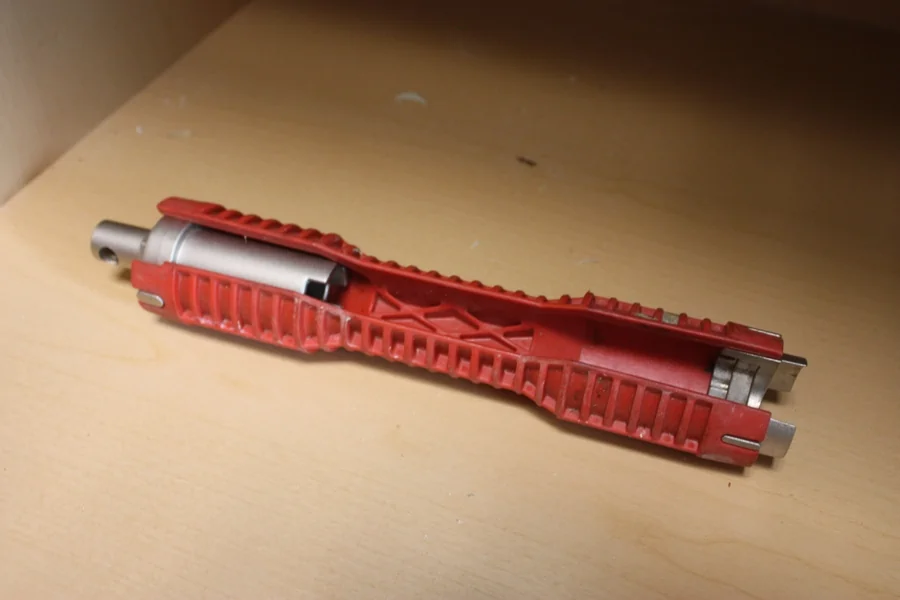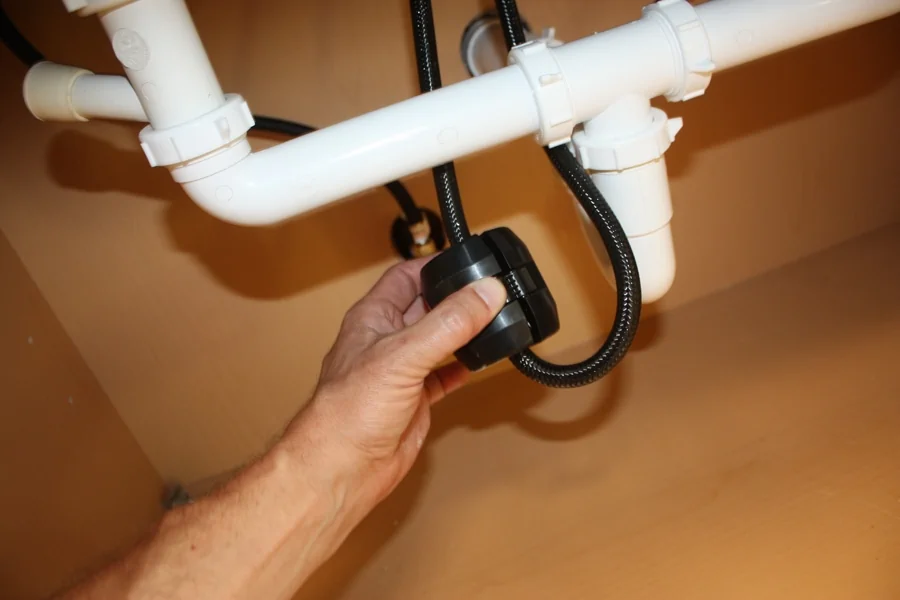 The Ridgid Faucet Tool helped us install the beautiful new Kai faucet, and it will work well for any of your faucet jobs as well.
— M. Weber