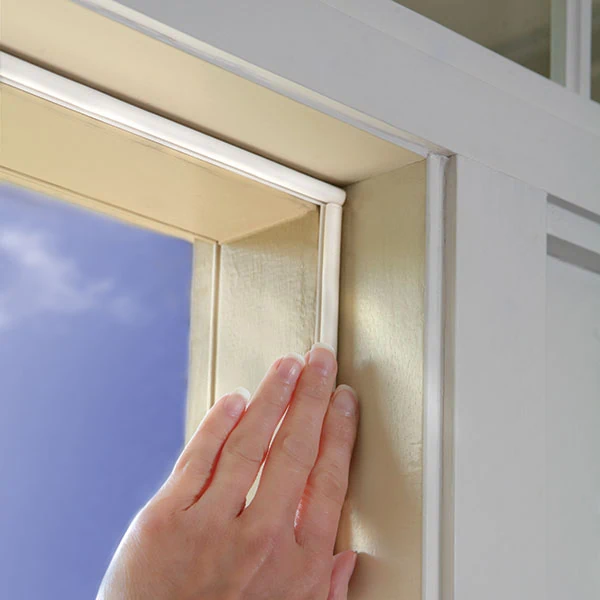 Our friends at ShurTech, makers of Duck Tape, offer some handy advice on getting the most energy efficiency from your home. –M. Weber
Homeowners can typically save up to 20 percent of heating and cooling costs (or up to 10 percent of total energy costs) by properly sealing their homes. According to the U.S. Department of Energy, the average family spends at least $2,000 per year on home utility bills, with space cooling accounting for 9 percent of the average family's utility spend.
With a few easy-to-install, cost-effective home weatherization products, homeowners can make their homes more energy efficient, saving energy and lowering bills.
Here are some tips for using weatherization products effectively:
Windows and doors are the two most common areas for air leaks. About 11 percent of energy is estimated to be lost through air leaks in doors, with 10 percent lost through windows.
Adding an insulating plastic film to windows can provide an added barrier between the outdoor air and the home. Duck® brand Roll-On® Window Kits are developed with ease in mind. They come with a pre-taped edge for easy roll-on installation, require no measuring and fit snugly to window frames to provide an airtight seal.
Install a door bottom seal to prevent air-conditioned air from escaping. Double Draft Seal from Duck brand has a patent-pending design that offers two layers of protection from drafts – straps hold the seal in place while it "hugs" the bottom of the door from inside and outside.
Use self-adhesive Heavy-Duty Weatherstrip Seals, made with EPDM rubber, around doors and windows for a durable seal that will prevent air leaks.
Attic access openings or pull-down stairs often are not insulated – making them a big source of energy loss. The Attic Stairway Cover from Duck® brand is flexible, lightweight, easy to install and repositionable for attic access, making it a simple solution to block attic stairway drafts. 
An unexpected area for energy loss? Electrical sockets and switch plates on exterior walls. Install Socket Sealers® insulating seals to serve as a buffer between the outdoor heat and the home's inside.