WiseBond™ Epoxy systems are premium commercial grade resins for woodworkers, artisans, and DIY furniture enthusiasts. This epoxy isn't your average everyday epoxy purchased at the local hardware store. WiseBond™ has been purposely developed for the wood table and furniture builders world.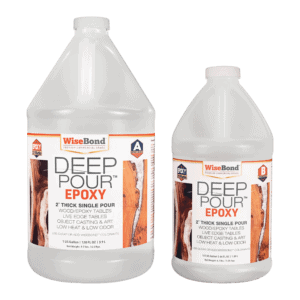 Our flagship epoxy, WiseBond™ Deep Pour™ Epoxy, sets us out from the crowd as a leading choice for woodworkers building river tables. Whereas, most epoxy brands are thin pouring epoxy that require multiple layer buildups to reach 2 inches of thickness; WiseBond™ Deep Pour™ is specifically formulated to pour 2 inches of epoxy depth in a single pour!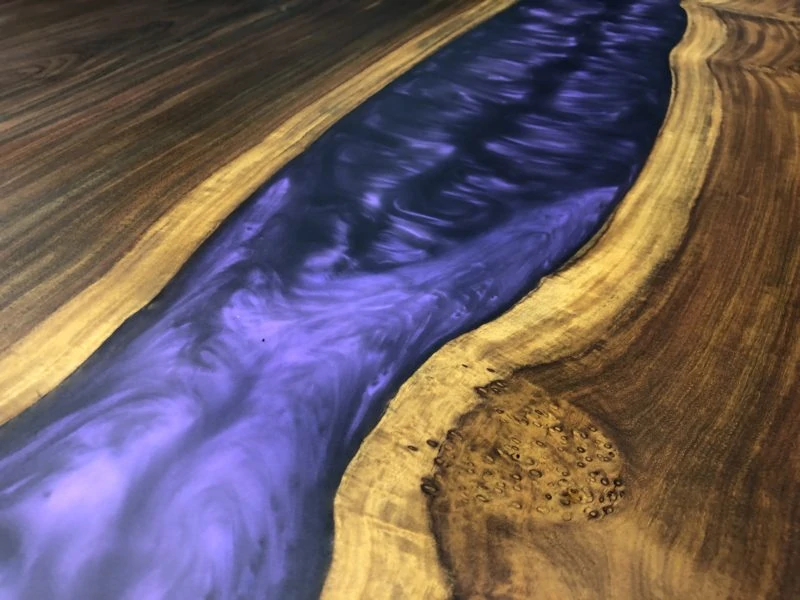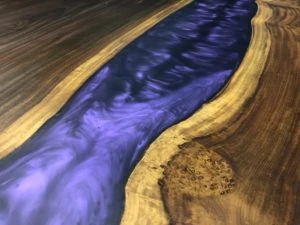 Why is pouring epoxy 2 inches thick important? Because using a true deep pouring epoxy saves woodworkers money, time and effort! One single pour of 2 inches thick for a live-edge river table or object casting is a breeze! There's no need to pour multiple 1/8 inch and 1/4 inch layers over countless days waiting for each layer to cure. There is no more scuff sanding in between multiple batches of epoxy pours either. This single deep pour ability keeps table builders on schedule and more profitable.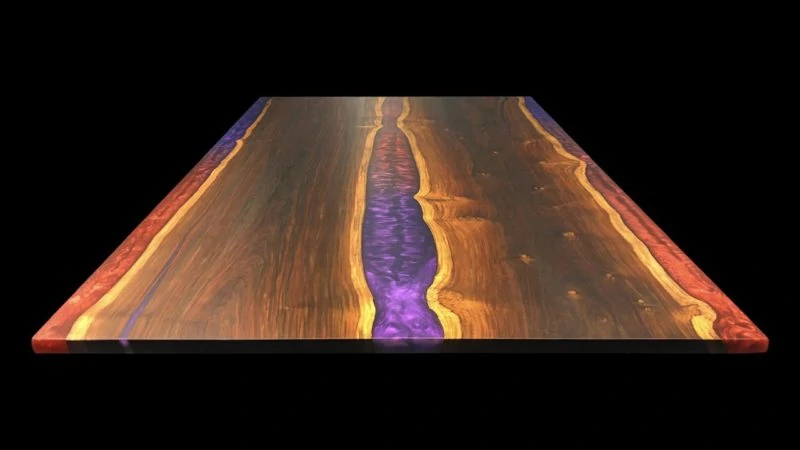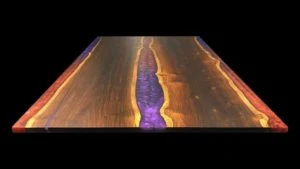 Likewise, wood turners and pen turners enjoy using the WiseBond™ Deep Pour™ epoxy for its bubble free features and quick curing.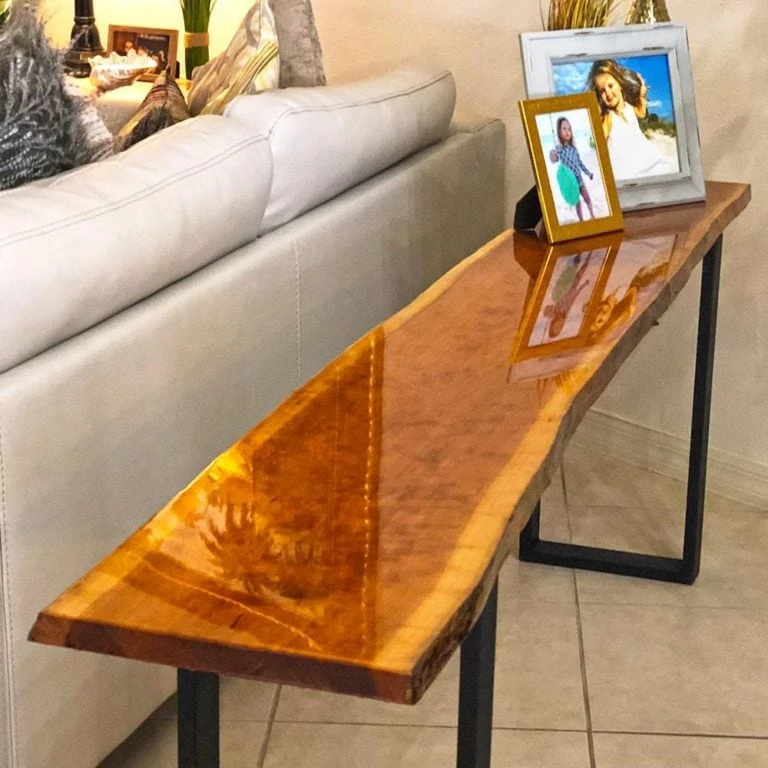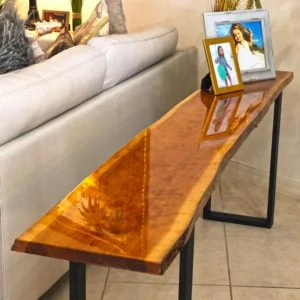 As a complimentary epoxy, there is the WiseBond™ Bar & Table Top Epoxy for flood coating table tops, bars and countertops. It is a self-leveling high-gloss finish coat epoxy for river tables, and can be tinted for faux granite or faux marble kitchen countertops. Any surface can attain a high level of see through transparency as well as a Super-Wet gloss finish with a high shine that is crystal-clear.
WiseBond™ Bar & Table Top Epoxy is UV stable for all types epoxy surface flood coating. This epoxy can also be applied to old formica or concrete countertops to create unique colorful designs using our WiseColor™ epoxy resin colorants. Simply add powder or liquid colorants to the epoxy and create artistic faux finishes that will amaze friends and families.
Check out the full line of WiseBond™ epoxy, colorants, tools and accessories at www.WiseBond.com. WiseBond™ is a product of DeckWise®, The Ipe Clip Fastener Company.