Influencer Denise Sabia loves home challenges. A house flipper and DIY expert, Sabia recently tackled changes in a townhouse she purchased in 2018. First up — a new stairway system.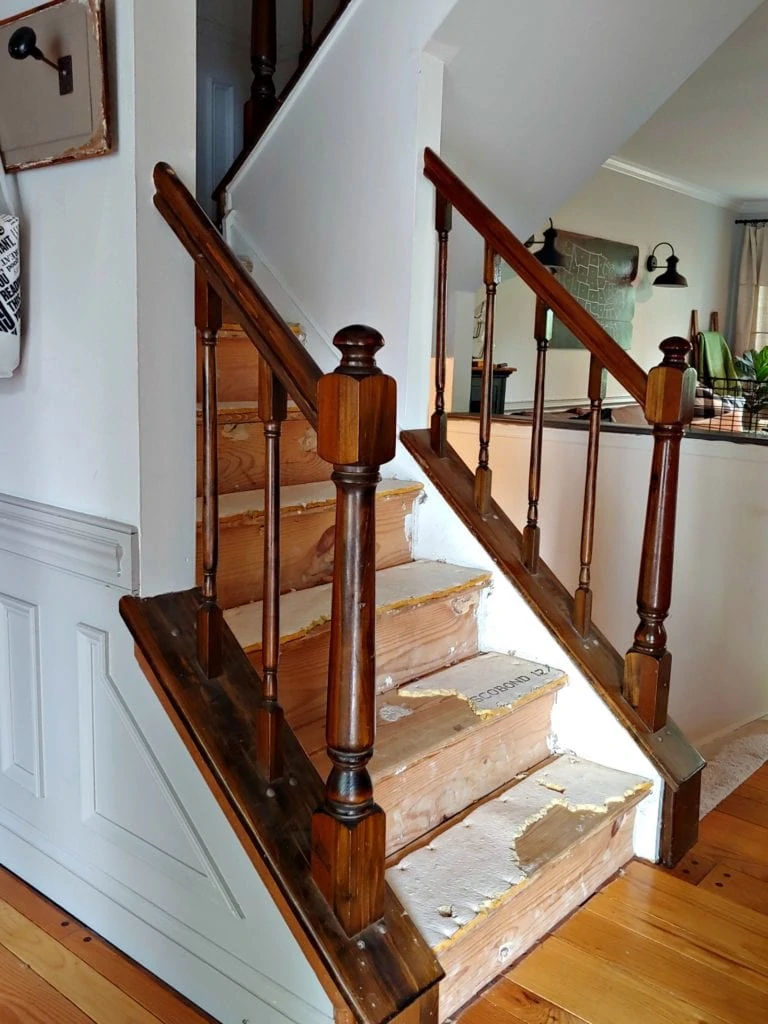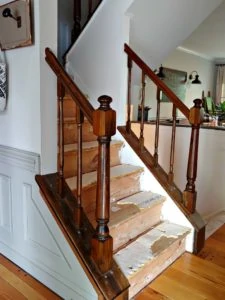 "The railing system is the very first thing you see when entering the home and it had to go," says Sabia, with The Painted Home. "The old stairway was an ugly shade of brown with a yellowish ting. The style of the newel posts did not reflect the style of the rest of the home. I couldn't wait to replace the whole thing."
After doing her research online to review several styles of stair railings, Sabia decided on a simple boxed style for the newel posts. For the railings she selected 45 iron balusters in a Satin Black finish. Each baluster was installed into a stained wood railing.
"The new stair system makes a great first impression," says Sabia. "It helps make our 35-year old home look younger than it actually is!"
Envision It, Get It
To get the exact look she wanted, Sabia turned to the experts at L.J. Smith Stair Systems. Then she took her blog followers along on a step-by-step journey of creating the new stairway.
"We started from scratch," says Sabia, the Pennsylvania homeowner. "Some portions of installing the new stair system were easy, like the IronPro™ fasteners and the baluster installation. For other aspects of the project I turned it over to a professional carpenter to make sure this job was perfectly completed."
Sabia is passionate about the new stairway in her home. And, she advises homeowners not to overlook the stair systems in their own homes.
"The railing systems are the one feature of the house that is frequently neglected," says Sabia. "Yet, it makes a really big impact when upgraded.
"Pinterest is a huge help when looking for inspiration for a new stair system. You can also use free online tools, like the Stair Designer on the L.J. Smith website, to see how a new rail system would look in your setting. This makes it so easy to sit at your computer and envision what types of products would look best in your home."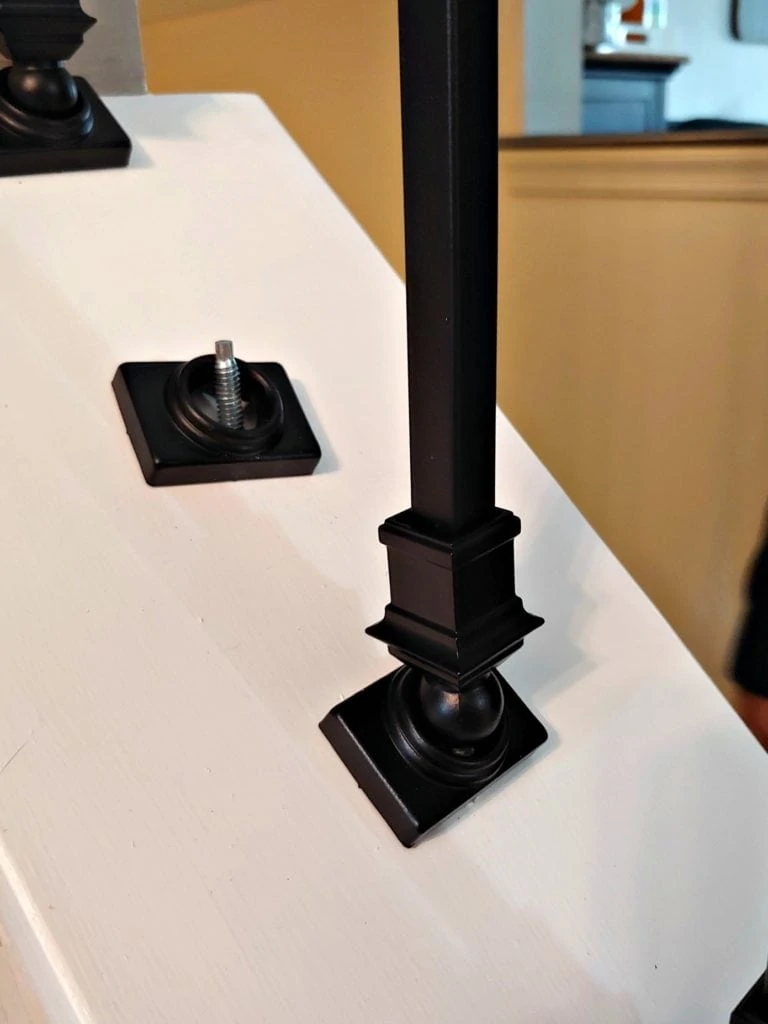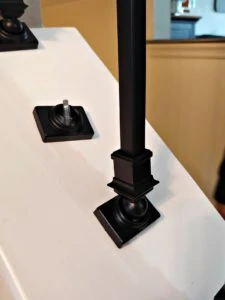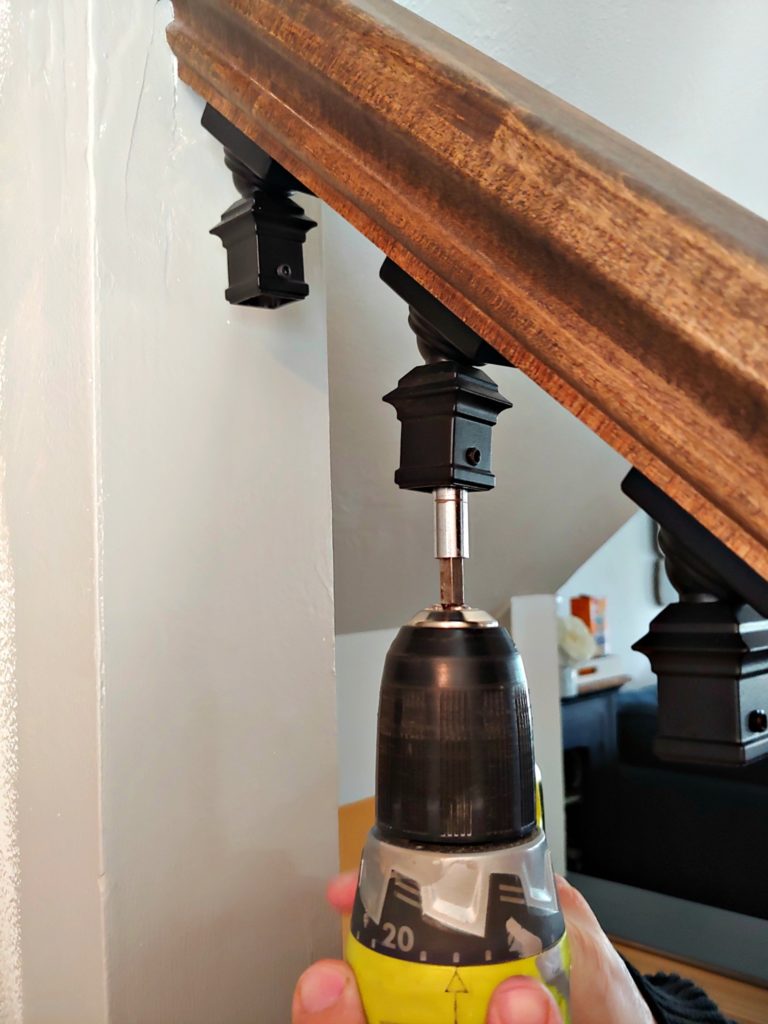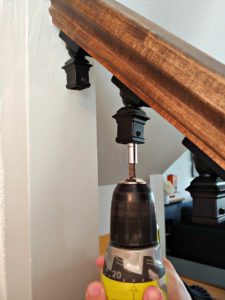 Swinging in New Balusters
The IronPro kneewall kit Sabia decided on for her railing includes a pivoting top piece and a stationary bottom piece. The iron baluster is then "swung into place" and secured to the rail system.
After removing the existing wood baluster, the pivoting fasteners of the IronPro are attached to the handrail and the hanger bolts are installed into the kneewall plate. Then the new iron baluster is measured and cut. The iron baluster is then inserted into the pivot fastener and swung into a vertical position over the hanger bolt. The assembly is aligned and screwed into place to secure the baluster.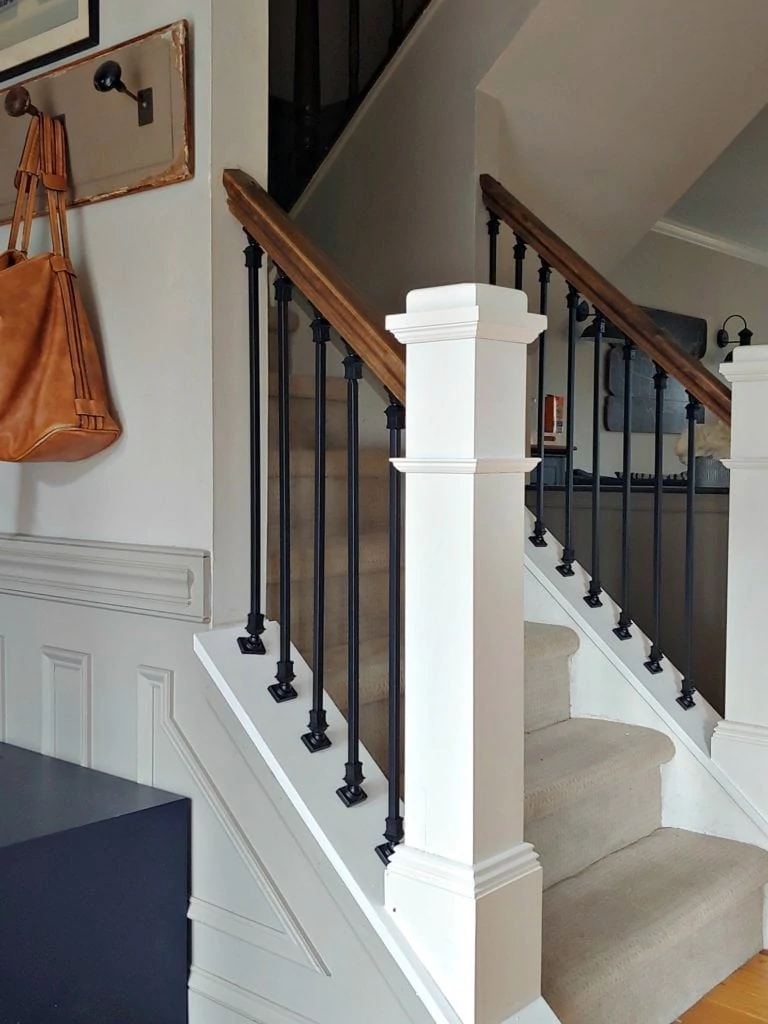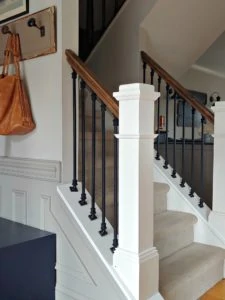 Two different IronPro kits are available from L.J. Smith, both featuring products in Satin Black. For an open tread stairway, the IronPro Level Kit includes a ball adaptor, round and rectangular sockets, a base collar, a threaded disk and centering plugs. For a kneewall stairway, the IronPro Kneewall Kit includes a ball adaptor, threaded ball adaptor, round and rectangular sockets and centering plugs.
One IronPro kit is needed for each baluster replacement in a stairway system. L.J. Smith offers 35 different ½" solid and hollow iron baluster styles as replacement options when using the IronPro kit.
L.J. Smith products — including wooden and ornamental iron balusters, stainless steel cable and tube infills, metal panels, newel posts, hand rails and accessories — are all defined by their unique designs, uncompromised durability and good looks. Owned by NOVO Building Products, the industry's leading manufacturer and distributor of mouldings, stair parts, doors and specialty millwork, L.J. Smith is based in Bowerston, Ohio. For more information, visit http://www.ljsmith.com or call 740-269-2221.