It doesn't get easier than this. Cut and hammer out an old wood baluster from your stairway system. Then replace it with a decorative iron baluster. Repeat in a pattern that works for your home's style. That's how simple it is to transform a staircase in one afternoon.
Whether you replace all the wooden balusters or leave some in to mix with the new designer iron balusters, upgrading the look of a stairway system can be done in just a few hours with the IronPro™ system.
Fast Fix for the Home
When homeowner Suzannah Stanley started looking at changing the second floor stairway system in her older home, she turned to the IronPro system from L.J. Smith Stair Systems.
"We have a toddler at home and I wouldn't allow him on the second floor because the balusters were placed too far apart," says Stanley, an influencer who wrote about her experience on her site, Create/Enjoy. "As he grew, so did our concern about the hazards of the stairway. So we looked into repositioning and replacing the balusters. The option of using the IronPro system made it exceptionally fast and easy.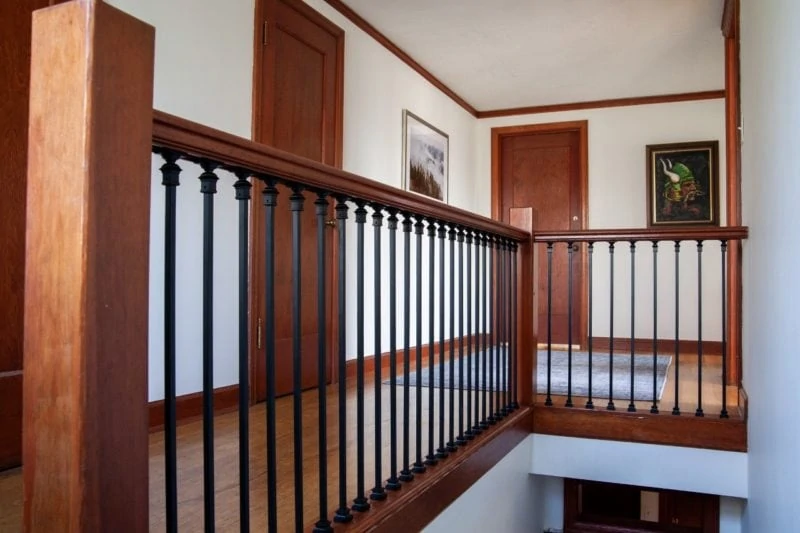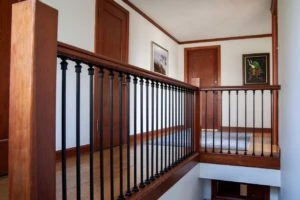 "In one afternoon we replaced the balusters but kept the structural aspect of the stairway. The IronPro level kit includes both a pivoting top piece and a stationary bottom piece. That made it easy to install the iron baluster style we wanted.
"This turned out to be a really affordable project. We gained peace-of-mind by having the balusters relocated. At the same time, we enhanced the way the entire stairway looked by keeping the wood handrail and adding the iron balusters."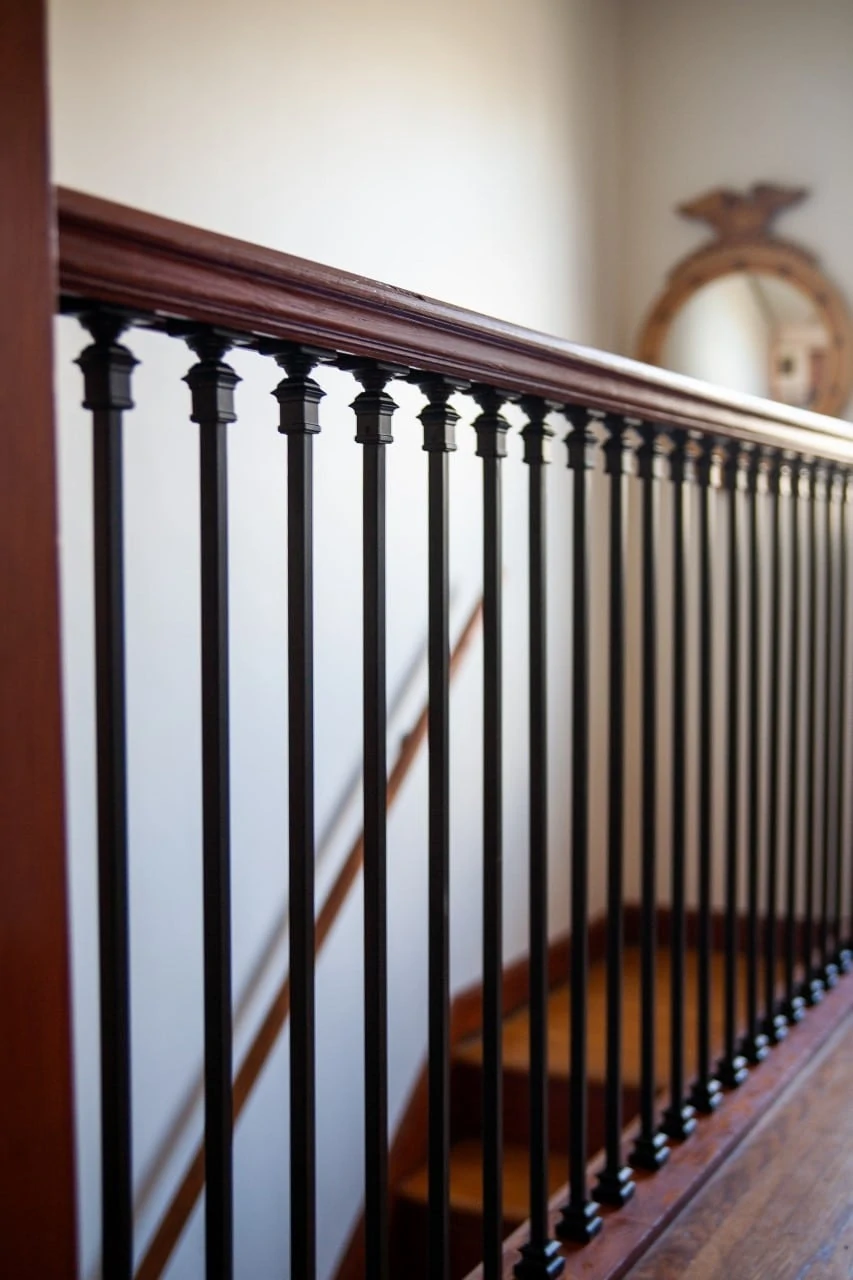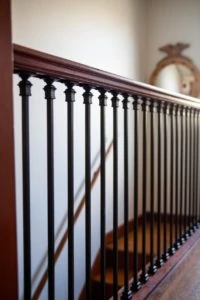 New Stairway Look with Minimal Effort
According to the experts at L.J. Smith, if you can use a tape measure, a drill and a few common tools, you can easily swap out dated wooden balusters and gain a trendy new look.
After removing the existing baluster, the pivoting fasteners of the IronPro are attached to the handrail. Then the new iron baluster is measured and cut. The iron baluster is then inserted into the pivot fastener and swung into a vertical position. The assembly is aligned and screwed into place to secure the baluster. It's that easy.
Homeowners can replace all or just a few of their old wooden balusters. Some choose to swap out every other baluster or even every third baluster. It's just a matter of what kind of finished look they're interested in creating for their personal space.
Kits for Open Tread and Kneewall Stairways
Two different IronPro kits are available from L.J. Smith, both featuring products in Satin Black. For an open tread stairway, the IronPro Level Kit includes a ball adaptor, round and rectangular sockets, a base collar, a threaded disk and centering plugs. For a kneewall stairway, the IronPro Kneewall Kit includes a ball adaptor, threaded ball adaptor, round and rectangular sockets and centering plugs.
One IronPro kit is needed for each baluster replacement in a stairway system. L.J. Smith offers 35 different ½" solid and hollow iron baluster styles as replacement options when using the IronPro kit.
L.J. Smith products — including wooden and ornamental iron balusters, stainless steel cable and tube infills, metal panels, newel posts, hand rails and accessories — are all defined by their unique designs, uncompromised durability and good looks. Owned by NOVO Building Products, the industry's leading manufacturer and distributor of mouldings, stair parts, doors and specialty millwork, L.J. Smith is based in Bowerston, Ohio. For more information, visit http://www.ljsmith.com or call 740-269-2221.
If you would rather not receive future communications from Ziprik Consulting, let us know by clicking here.
Ziprik Consulting, 511 Fox Hollow Lane, Mills RIver, NC 28759 United States