(guest post by Sure-Loc Edging)
A home's landscaping should have clean lawn lines with sharp borders and have well defined bed areas and walkways. Sure-loc edging adds crisp, clean lines that define the spaces and makes the difference between a good landscape and a great one. Sure-loc Edging Inc was founded in 1992 when the owner saw the need for an aluminum edging that didn't have overlapping joints and had end stake adaptors that would allow staking at any point. Sure-loc aluminum edging is manufactured at the company's home base in Holland, Michigan and most of their products are made in the U.S.A. from recycled material.
Easy Installation
A perfect choice for homeowners, Sure-Loc's E-Z Edge aluminum edging features easy "sliding" installation to create straight runs or curves. The edging is permanent and virtually maintenance-free. It will not rust, rot, crack, or become brittle and is a very cost-effective option. Applications include but are not limited to landscape beds, gardens, tree rings, walkways and paths, brick or stone patios, and drip edges. Available finishes include, black, mill, bronze, green and brown. Plus, 90-degree corners pieces are available in all corners.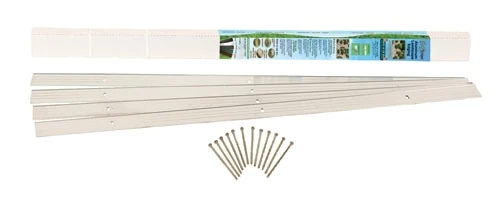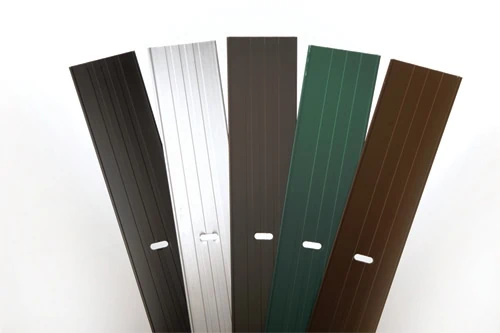 To install, simply slide the ends together, overlap the material by 4 inches, and stake at a 45-degree angle.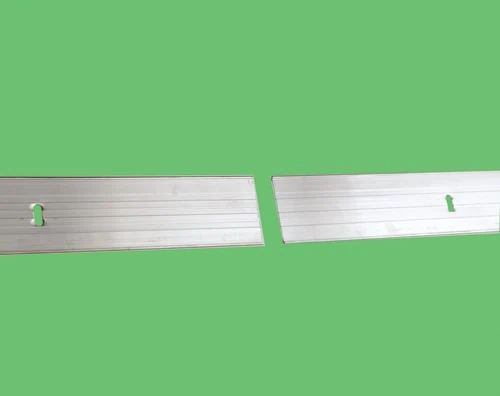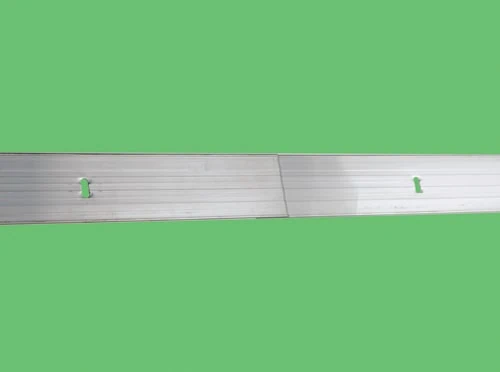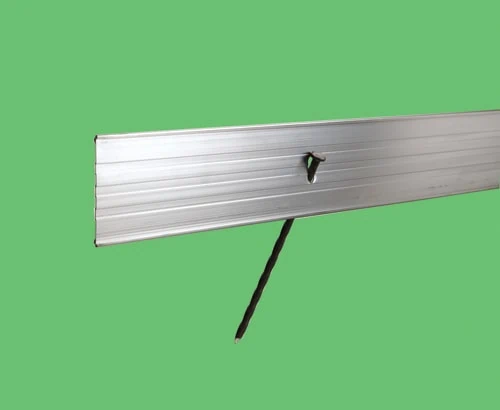 Dig a 4″ trench.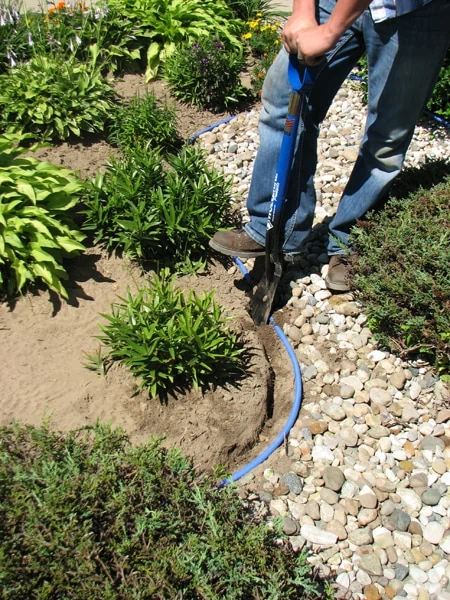 Place the edging in the trench.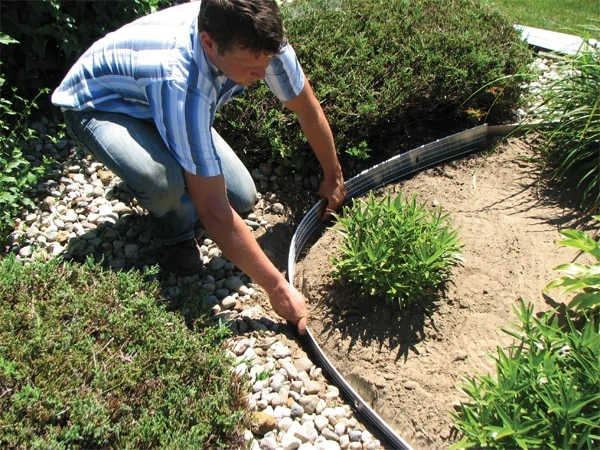 Slide the edging together.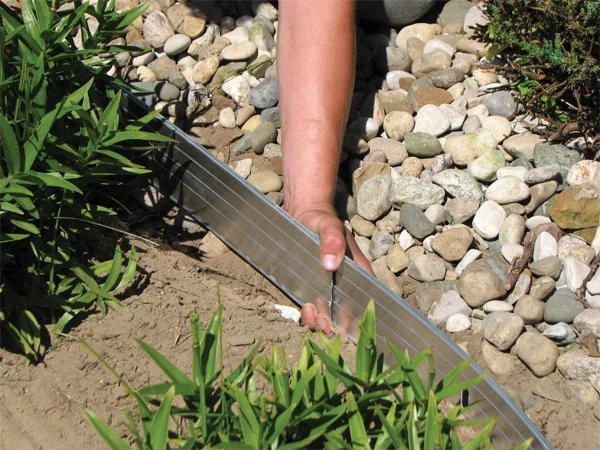 Cut the edging to length.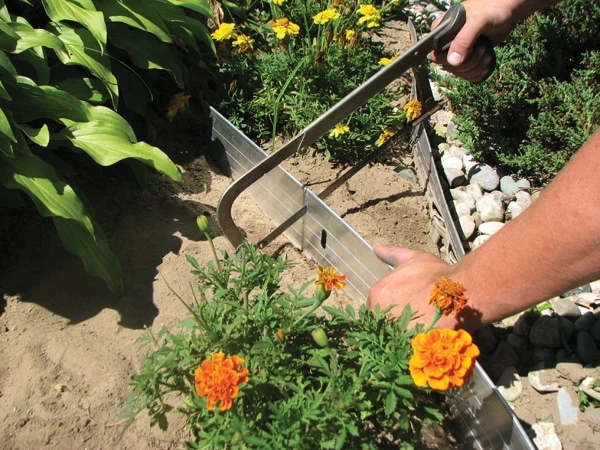 Hammer stakes at 45 degrees.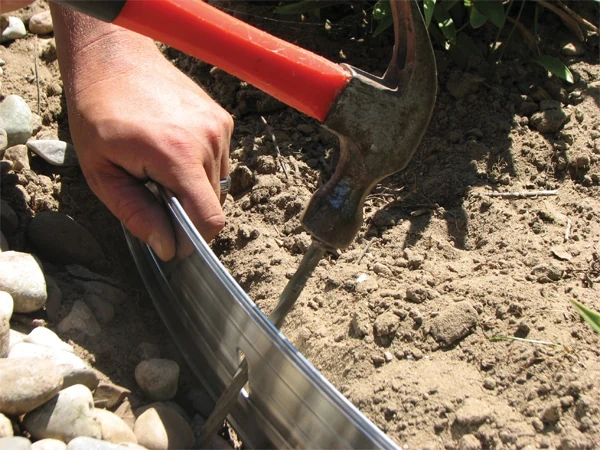 Backfill 1/2″ below the edging.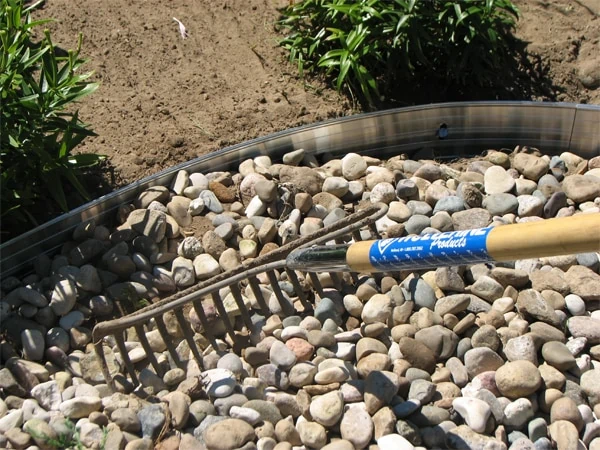 The result is an orderly improvement to the landscape.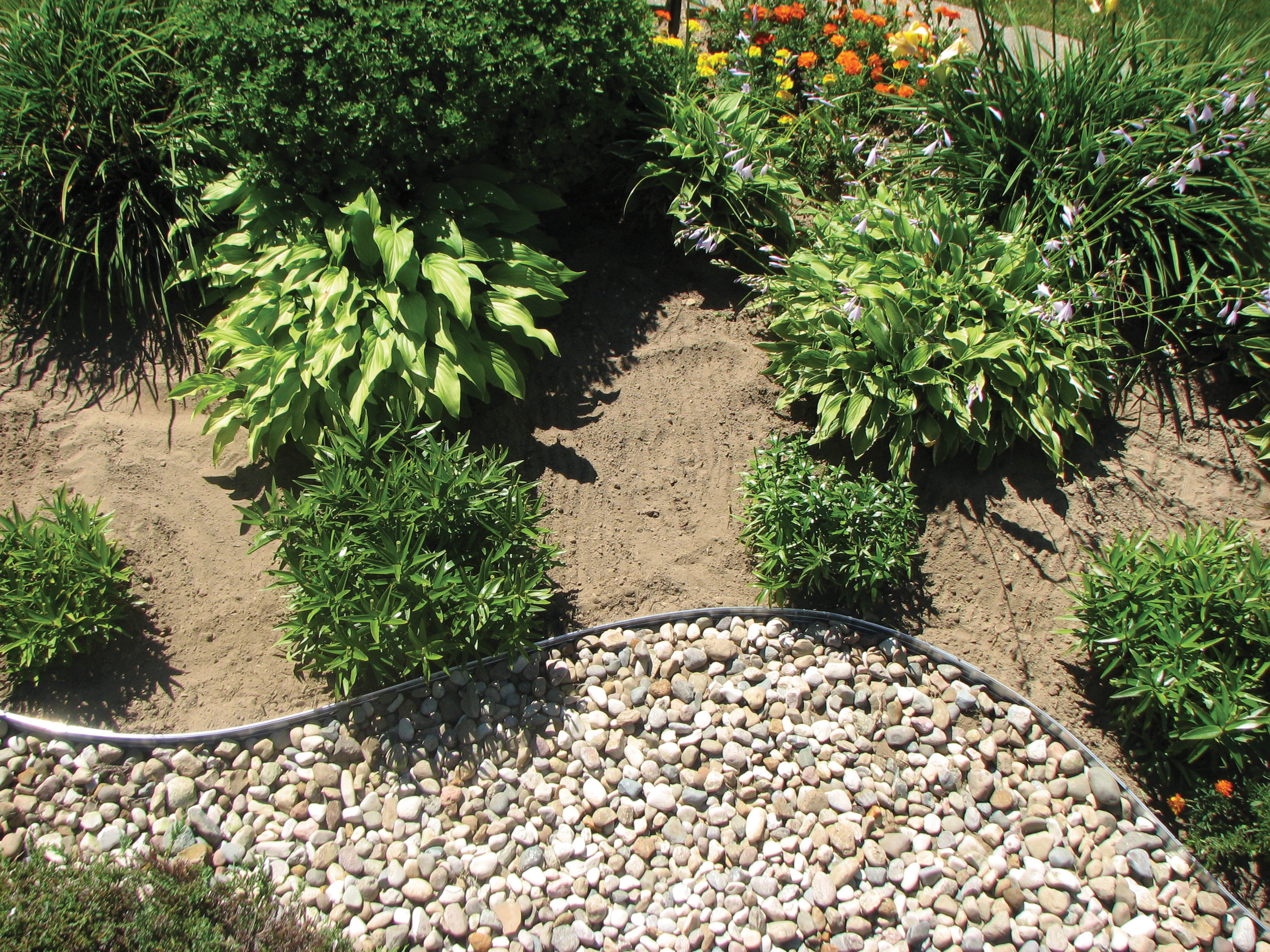 For more information, visit www.surelocedging.com.