In the past, attaching an elevated deck patio cover to any structure, required posts mounted through the existing roof.  As roofs run different pitches, these labor intensive post mounts have to be customized for each roof. They also require cutting into the existing roof, increasing home-owner and contractor liability with the risk of possible future roof leaks. Non-elevated patio covers reduce light, restrict airflow, encourage debris build-up and require engineered posts in undesirable positions, often obstructing windows and entry ways and limiting usable deck space.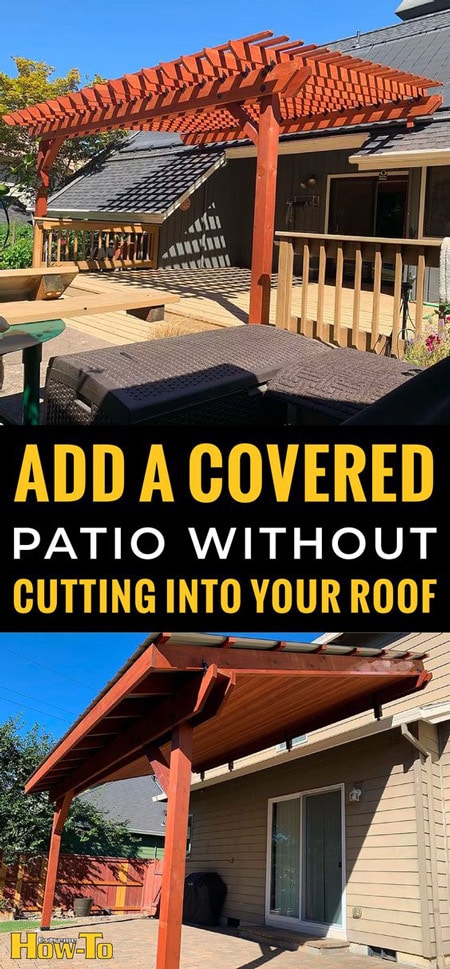 After 30 years of General Contracting, from complete remodels to designing & installing custom outdoor living spaces, earning him the Platinum Pro Builder status with a renowned composite deck company, Bryan Marlow now offers the industry his custom designed adjustable roof mounting bracket.​
After doing several different custom brackets for a job, Bryan came up with the design for the Patio Roof Riser.   Hundreds of hours of engineering and testing,  and a variety of real-world implementations have gone into creating the perfect adjustable pitch mounting bracket for patio roofs!​
Now you can easily mount your posts to ANY pitch in minutes with NO ALTERATIONS to your roof!​
The Patio Roof Riser will save you time and money, will last a lifetime and look amazing while doing it.