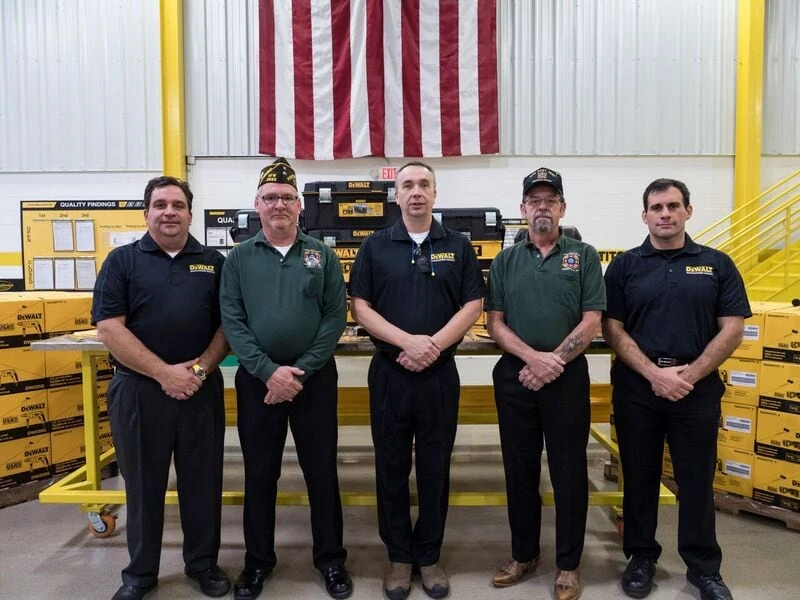 At the Grand Opening of power tool manufacturing at DeWalt's facility in Greenfield, Indiana, on Veterans Day (November 11, 2015), DeWalt donated 70 power tools, hand tools and accessories to the Greenfield VFW including some of the finest professional corded power tools made right in Greenfield.
Making the Donation for DeWalt and accepting the donation for the VFW are, from left to right, Jon Howland, Director of Marketing, DeWalt;  Walter Baran, Senior Vice Commander, Greenfield, Indiana VFW – Post 2693; Gregg Chamberlain, Vice President of Human Resources, DeWalt; Gary Lore, Member, Greenfield, Indiana VFW – Post 2693; Nick DeSimone, Vice President of Operations, DeWalt
DeWaltis committed to hiring veterans and currently employs more than 1,500 former members of the military. The company has pledged to donate a minimum of $1.5 million over three years to the Wounded Warrior Project and to hire 300 U.S. military veterans over the same period. Visit www.dewalt.com.