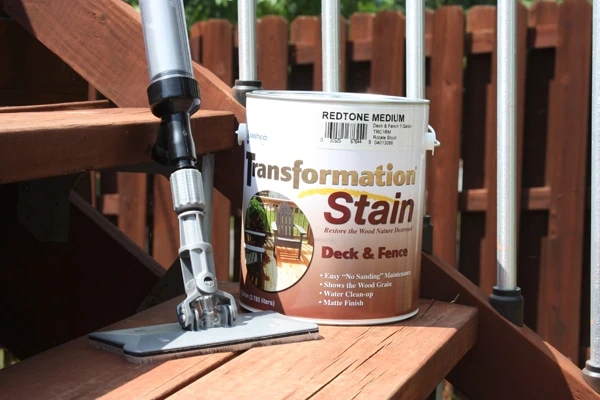 I recently spruced up a pressure-treated deck with the new Transformation Deck & Fence Stain from Sashco. This particular deck has very little shade during the day and takes a lot of abuse from the sun. The 2×6 boards were beginning to check even though I had re-stained the decking about 18 months ago. It was time for a new coat.
One of the nice things about the Transformation product is that it can be used in conjunction with other water-based stains and drying-oil based stains. If the stain contains non-drying oils and the stain was applied in the last 18 months, the stains won't be compatible and you'll need to strip off the non-drying oil with a pressure washer (and then sand down the fuzzy wood left by the high-pressure stream).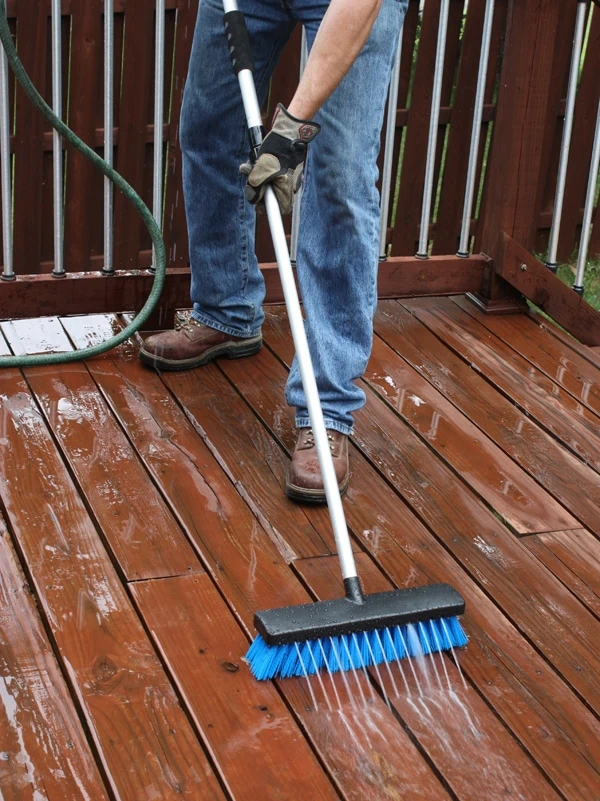 Of course, as with any staining project, you'll want to make sure that you're applying the stain over a sound surface free of any dirt, debris or loose wood fibers, etc. (I had to patch a few areas with exterior wood filler.) I then used the Deck Washer tool from HomeRight to scrub the deck prior to stain application. The Deck Washer uses a standard garden hose combined with a long-handled brush to scrub the boards with pressurized water.
Transformation is a hybrid oil-in-water formula that applies easily with an applicator pad, brush or sprayer. If using a sprayer, I recommend back-brushing the stain to work it deeply into the wood grain.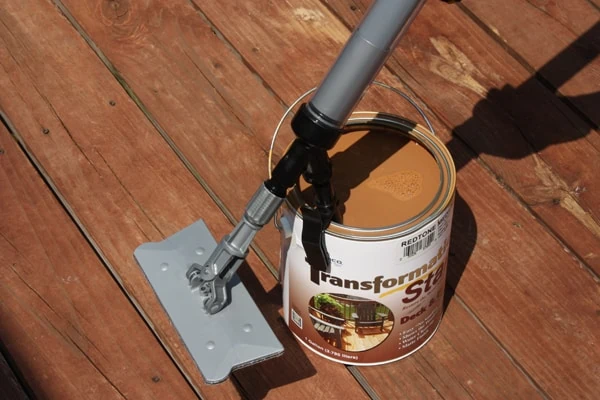 For this project I used the HomeRight StainStick for application. Much like a large stain-filled syringe, the StainStick draws and stores wood stain from the container as you draw out the plunger handle. You can then apply the stain evenly from a standing position by depressing the plunger as you move the applicator over the deck surface, pushing stain gradually into the pad. It's an easy and tidy way to apply the stain without sloppy spills or overspray.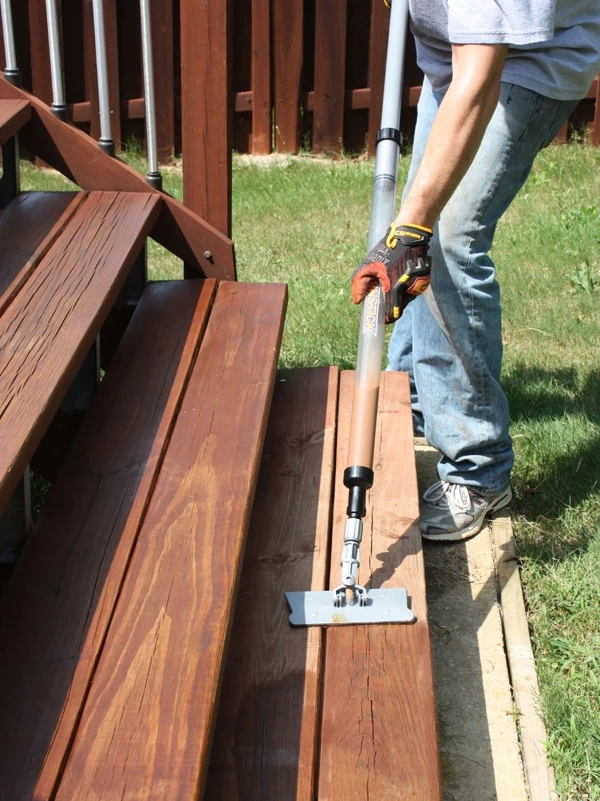 I also used the new HomeRight Deck Pro with Gap Wheel Stain Applicator. This cleverly designed applicator pad features a padded wheel that slips between deck boards to apply stain down into the joints.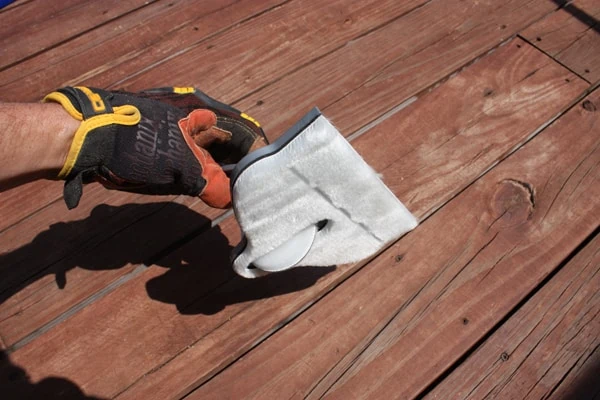 The Transformation Stain leaves a nice matte finish. I used a redwood tone to closely match the stain I had applied in years past, but Sashco offers the product in 6 colors. Another welcome feature of the stain is that it should be easy to re-coat in the future. When it's time for a maintenance coat, Sashco says there's no sanding required—just give it a thorough scrubbing and apply a fresh coat. Sounds easy enough.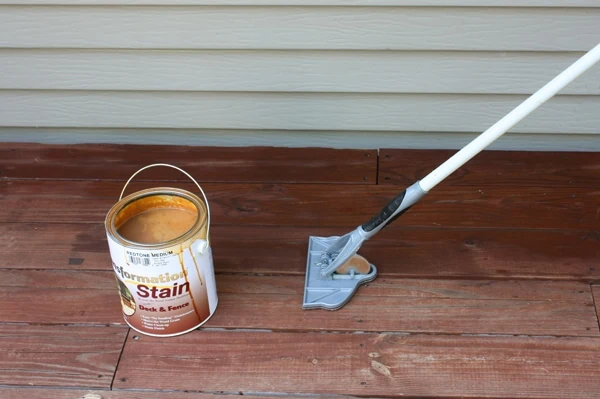 And I like easy. It's always nice to spend less time working on your deck and more time enjoying it.
 — M. Weber