Following the successful introduction of a new Single-Width Slate 12-inch tile with an enhanced profile in early 2015, leaders at DaVinci Roofscapes® are now offering the more realistic profiles on the company's Multi-Width Slate and Bellaforté Slate polymer roofing tiles. "All three of our durable slate composite roofing profiles now boast a truly authentic quarried look," says Ray Rosewall, CEO and president of DaVinci Roofscapes. "The enhancement to the Single-Width profile was so positively received that we've taken the steps to offer all of our slate tiles with thicker, more realistic profiles that accurately replicate real slate. "These new profiles offer exceptional curb appeal value to a home. When looking up at a roof with these tiles it's difficult for someone to differentiate between these synthetic slate profiles and real slate." Details on the edges of the DaVinci slate tiles now have a more accurate quarried look that replicates natural slate. Deeper impressions in the tiles make them appear thicker, even though they're the same weight as the previous tiles.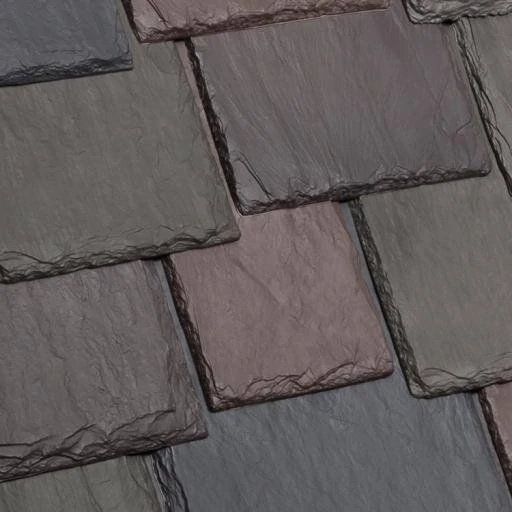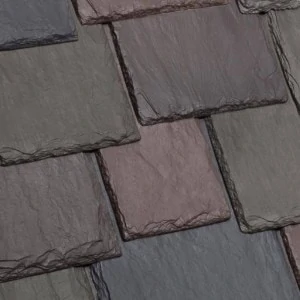 "This is just one example of how we're continually refining our products and making improvements that enhance the overall aesthetic appeal of DaVinci polymer roofing products," says Rosewall. "As with all our polymer roofing materials, these three slate profiles resist impact, fire and severe weather conditions.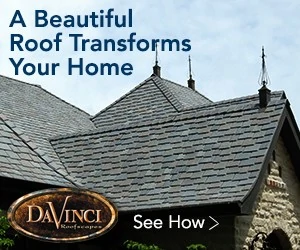 "These are man-made slate tiles that accurately reflect the look of natural slate to add to the curb appeal and beauty of a home or business exterior. However, they have properties that are so advanced that we've been able to provide a lifetime limited materials warranty on them."
Low-maintenance slate tiles from DaVinci resist algae and moss growth, come in 50 standard colors and are rated for installation in areas experiencing high winds, hail and wildfires. DaVinci Multi-Width Slate tiles come in five different widths – 12″, 10″, 9″, 7″ and 6″ and are available in a number of different color blends. Single-Width Slate and Bellaforté Slate tiles from DaVinci are available in a 12″ tile width, also in a variety of color blends.
The experienced team members at DaVinci Roofscapes develop and manufacture industry-leading polymer slate and shake roofing systems with an authentic look and superior performance. DaVinci leads the industry in the greatest selection of colors, tile thickness and tile width variety. The company's reliable products have a limited lifetime warranty and are 100 percent recyclable. All DaVinci high-performing roofing products are proudly made in America where the company is a member of the National Association of Home Builders, the National Association of Roofing Contractors, the Cool Roof Rating Council and the U.S. Green Building Council. For information call 1-800-328-4624 or visit www.davinciroofscapes.com.