LENEXA, KAN. – DaVinci Roofscapes®, the industry leader in polymer roofing colors, has launched four new DaVinci EcoBlend® options approved by the Cool Roof Rating Council (CRRC) to reflect sunlight and heat away from a home or commercial structure. The new color blends all meet Title 24 requirements for California.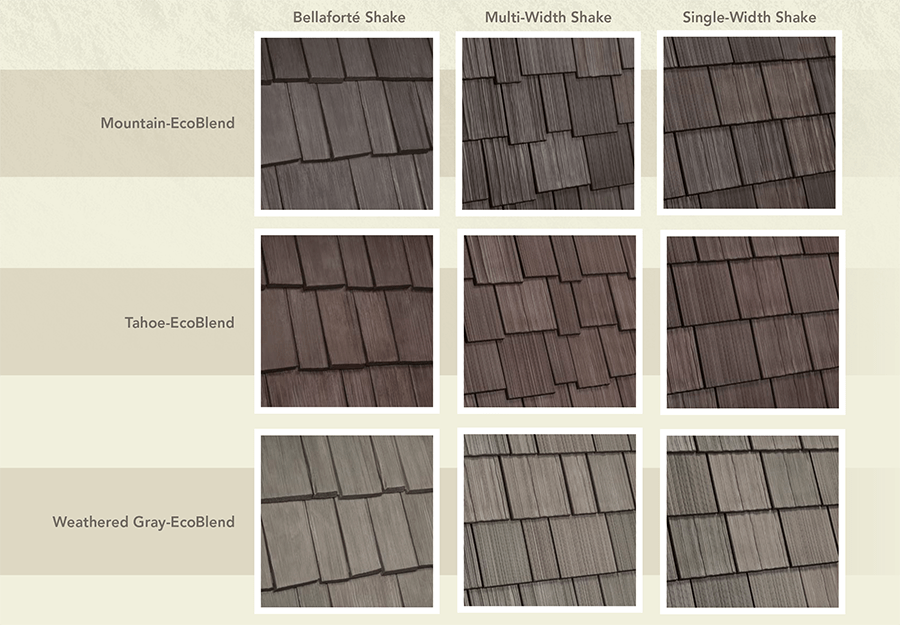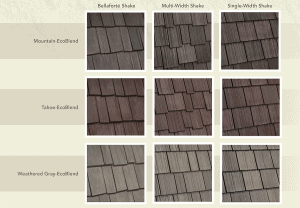 Newly-introduced color blends for EcoBlend polymer shake and slate roofs include: – Tahoe-EcoBlend: Light Tahoe, Medium Light Tahoe and Medium Tahoe blend – Mountain-EcoBlend: Light Mountain, Medium Mountain and Dark Mountain blend – Brownstone-EcoBlend: Light Brown, Dark Stone and Dark Tan blend – Slate Gray-EcoBlend: Slate Gray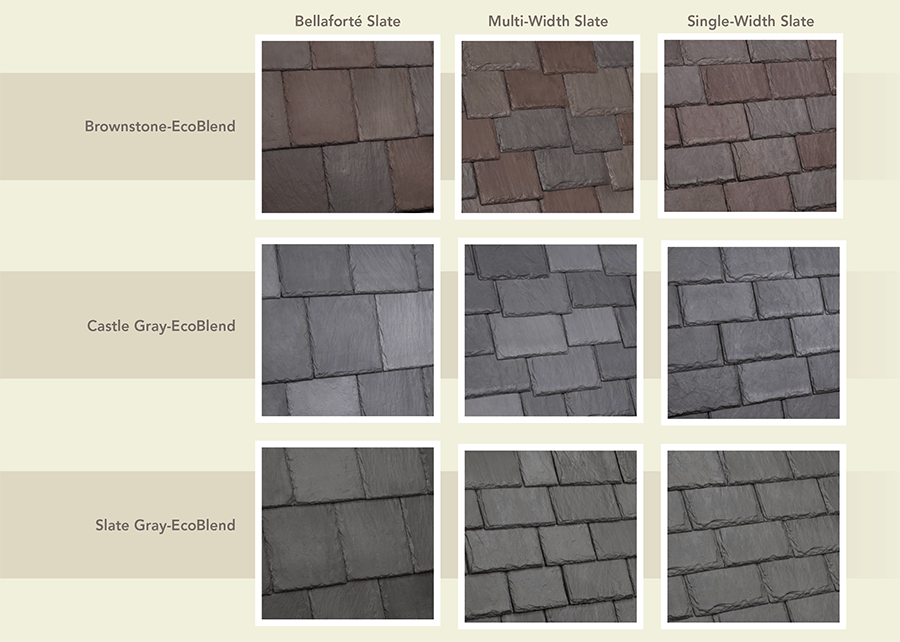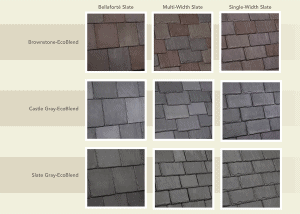 EcoBlend color blends previously accessible from DaVinci Roofscapes that meet the stringent requirements to receive ENERGY STAR® designations, and still available from the company include:
– Weathered Gray-EcoBlend: Light Weathered Gray, Medium Weathered Gray and Dark Weathered Gray blend
– Castle Gray-EcoBlend: Light Gray, Medium Gray and Dark Gray

"California's newly-adopted 2016 Building Energy Standards (Title 24, Part 6) will require use of more energy-efficient roofing materials starting in 2017," says Ray Rosewall, CEO and president of DaVinci Roofscapes. "We've developed these new roofing color blends to meet, and in some cases exceed, these strict requirements.

"In recent years when wildfires and severe weather conditions have increased on the West Coast we've seen increased interest in our DaVinci fire- and impact-resistant synthetic shake and slate roofing products. The newly-introduced EcoBlend color family options allow homeowners and commercial property owners to use our durable roofing tiles while complying with the new Title 24 requirements.

"While Title 24 is unique to California, structures in all areas of the country can benefit from incorporating EcoBlend roof tiles. Because these tiles reflect heat and emit the sun's energy back into the atmosphere instead of into a structure, they help reduce the cooling load, and, as a result, increase the energy efficiency of a building. An additional bonus is that a cooler roof contributes to a lower heat island effect in heavily populated areas. This in turn helps reduce your carbon footprint."

Created in 1998, the Cool Roof Rating Council develops accurate and credible methods for evaluating and labeling the solar reflectance and thermal emittance (radiative properties) of roofing products. The company shares this information with architects, specifiers, builders and all other interested parties.

The experienced team members at DaVinci Roofscapes develop and manufacture industry-leading polymer slate and shake roofing systems with an authentic look and superior performance. DaVinci leads the industry in the greatest selection of colors, tile thickness and tile width variety. The company's reliable products have a limited lifetime warranty and are 100 percent recyclable. All DaVinci high-performing roofing products are proudly made in America where the company is a member of the National Association of Home Builders, the National Association of Roofing Contractors, the Cool Roof Rating Council and the U.S. Green Building Council. For information call 1-800-328-4624 or visit www.davinciroofscapes.com.