Keep them Clean and Clog-free
Clogged gutters present a multitude of problems for a home. To begin with, they're ugly, but that's really the least of a homeowner's concerns. When gutters are packed with leaves and debris, they don't catch rain runoff as intended. This runoff spills over the edges of the gutter and lands around the foundation of the home, where it can cause all sorts of landscape erosion, ponding, and—with enough accumulation—even a foundation leak. Furthermore, all that damp, rotting debris that gets stuck in a clogged gutter can cause problems at the roof line. The fascia boards that hold the gutter system are often made of wood, and when gutters fill with water, the boards start to rot. The built-up organic matter also provides a prime spot for insect infestation. And in cold climates, clogged gutters can freeze and create ice dams that prevent water from draining off the roof, eventually causing it to seep into the home.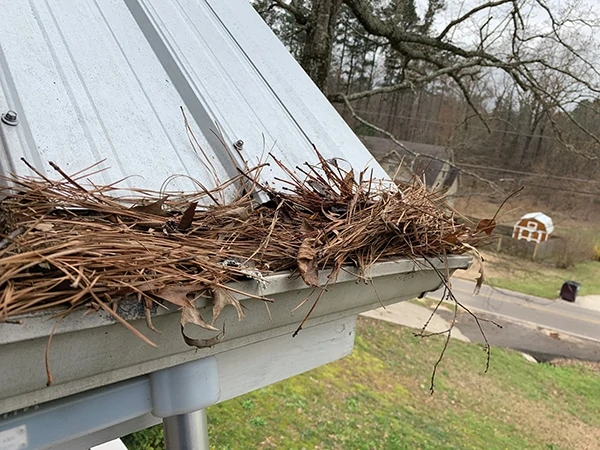 With all these reasons to keep them clean, you'd think gutter maintenance would be a top priority for homeowners everywhere. Yet, gutters are often overlooked or discarded because cleaning them is a nasty chore, and it often requires working from an extension ladder, which many homeowners aren't anxious to do. Finally, there's the simple fact that by virtue of their elevated location, homeowners aren't always aware of the how clogged they are. In other words, since they're out of sight, they're out of mind.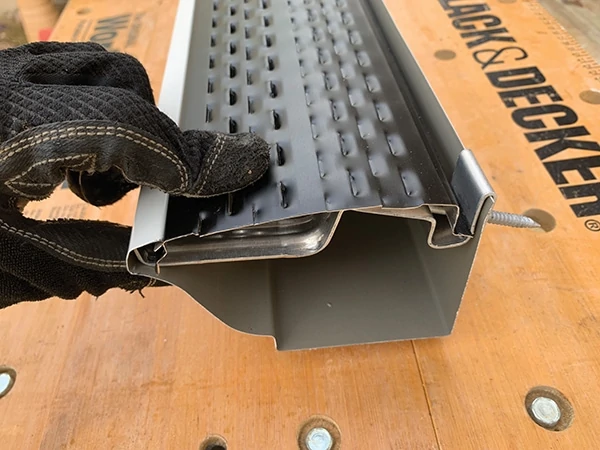 That's why God gave us gutter covers.
We recently installed a couple of sleek-looking gutter products from E-Z Gutter, which offers a wide variety of gutter protectors to eliminate clogs from debris. We selected a couple of EZ-Gutter's aluminum solid perforated gutter covers designed for best protection from the elements. And installation could not be simpler. Aside from a ladder, you don't even need tools, because the covers simply snap into place.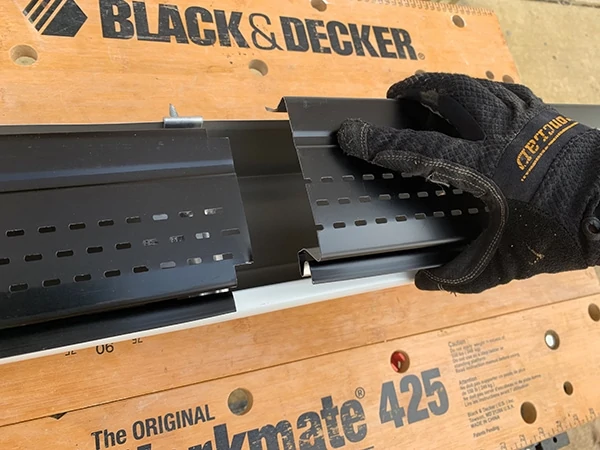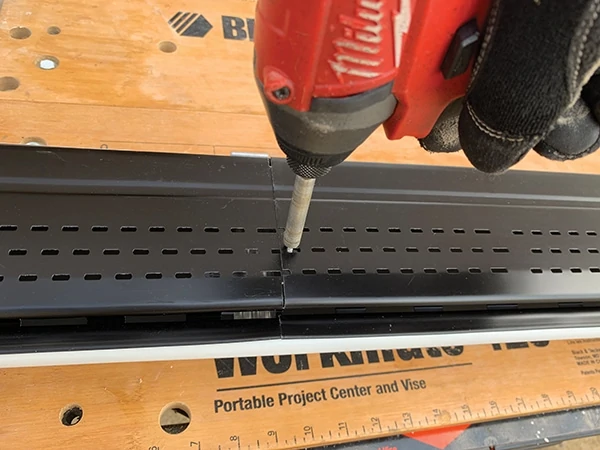 Side Note 1
E-Z Gutter steel screen products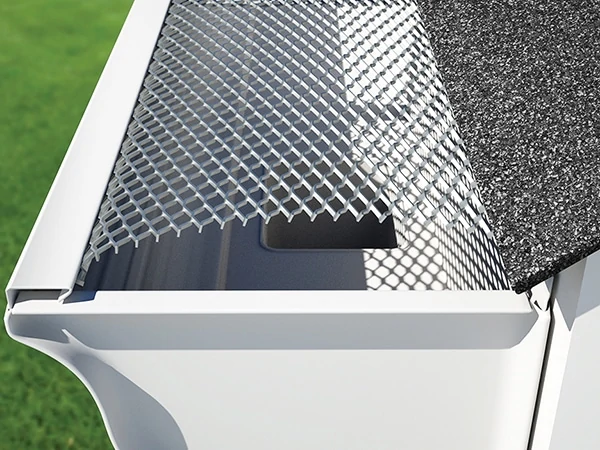 E-Z Gutter also offers screen covers made from .028 expanded galvanized steel that is powder-coated with Midwest Enterprises' own proprietary powder for maximum durability. Steel screen gutter guards are available with either medium or small holes, and are ideal for medium to heavy debris loads. Also available are powder-coated aluminum screens, which are excellent for locations where salt spray and other extreme environments cause other products to corrode. All products are made in the USA. Visit www.e-zgutter.com