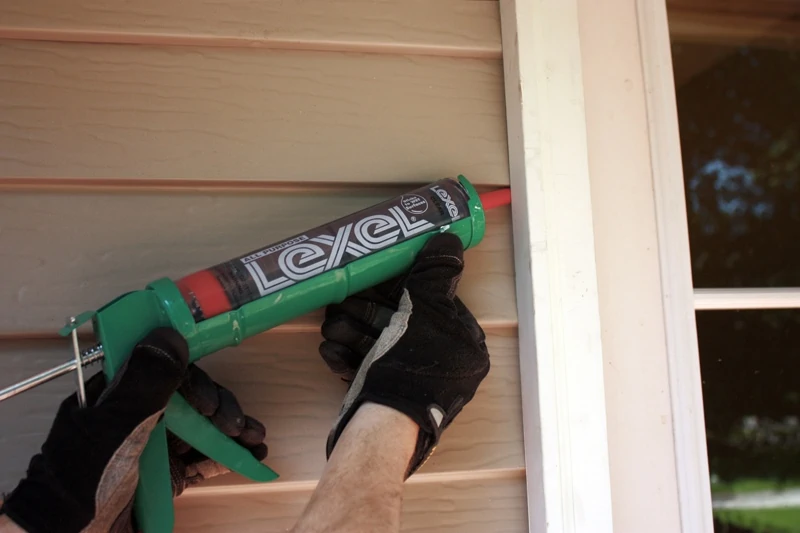 I've been using Sashco's Lexel Adhesive Caulk lately on projects both inside and outside the home. When you need a top-notch seal, this is some tough stuff.
I used the clear version of the product to seal around some new exterior doors that were installed in metal siding. The profile shape of the siding left triangular open spaces along the rear of the door's brick molding. I didn't want to use a colored product in the voids because I had to apply a lot of caulk, and a solid-colored product would look messy and "goopy" around the door. The clear Lexel worked great as an "invisible" product, and it is super-sticky so it had no problem adhering to both the metal siding and the wood casing. In fact–although I haven't tried it–Sashco claims it can even be applied in standing water. One thing is for sure: It dries to a flexible, non-cracking joint, plus it remains clear rather than turning yellow the way many silicone products do. The seal around the door has done a great job of protecting against air, water and insect intrusion, it resists mildew and it doesn't peel away over time.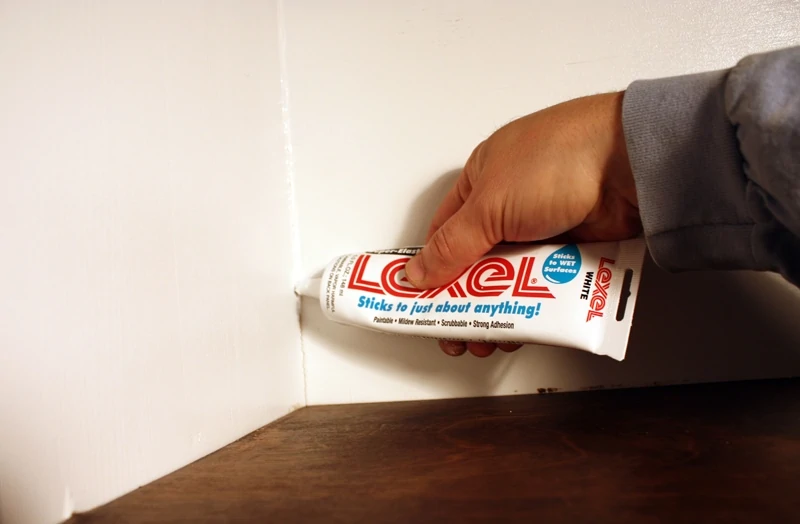 I also used the white-colored version of Lexel on an interior built-in bookcase. The product comes in both caulking cartridges and smaller handheld squeeze tubes. In this case I used the tubes because it made it easier to get between the shelves and carefully seal each joint. Although Lexel holds up superbly as an outdoor product, I had some good reasons for the interior application. I was building the bookcase in a finished basement , which endures more significant temperature swings than the rest of the house. The basement zone wasn't always heated or cooled if the family wasn't spending significant time downstairs, and the temperature shifts resulted in some cracking acrylic caulk joints in the room's crown molding. To limit future repairs to the shelves, I decided I wanted a very elastic sealant that would resist cracking, and the Lexel did the trick. It's designed to handle up to 400-percent more joint movement than silicone. Plus–and this is very important–Lexel is a paintable product. Unlike conventional silicone, to which paint cannot adhere, Lexel accepts paint beautifully and proved to be an excellent choice for the wood joints. 
So give it a shot the next time you're picking up supplies at the hardware or home-improvement store. Lexel is a fine product that won't disappoint, and you can learn more at www.sashco.com. — M. Weber

P.S. — Check out Extreme How-To magazine for an upcoming article on constructing the Built-in Bookcase.