Driveways play a significant role in a home's curb appeal. If yours  is starting to show signs of wear and tear, it may be time for an update. Besides adding style and functionality, a new driveway can increase the selling price of a home by five percent or more, according to real estate appraisers. Installing a snow melting system before paving goes down will drive up that value even more, while also saving the homeowner from the cold, backbreaking task of shoveling snow.

Pave the Way

Upgrading a driveway starts with selecting the material that best suits the climate and the home's architectural design. An additional consideration is what the driveway is being used for since today's driveways aren't just for cars. Many of the 75 million driveways in the United States do double duty as play areas or project workspaces.

Although 90 percent of driveways in the United States are either asphalt or concrete, there are other options with prices varying accordingly. Costs range from $1 per square foot for stone and gravel to $13 or more for cobblestone paving. If your budget allows, consider replacing the front sidewalk and entryway at the same time in a complementary color and pattern. This will give the house exterior a more cohesive appearance.

Here is a quick rundown of available materials for your driveway:

·     Concrete is tops when it comes to durability and versatility. It provides a smooth, stable and secure foundation that holds up well in most climates while requiring little to no maintenance. The average life of a concrete driveway will depend on installation methods, environmental conditions and temperatures, but is typically 25-30 years. Stamping has become one of the most popular ways to increase the decorative appeal of concrete. Stamps combined with coloring agents create cost-effective, realistic replicas of cobblestone, brick, natural slate, flagstone, and even wood. If you have a long driveway, coloring parts of it can make it more visually appealing than having it be all gray.

·     Asphalt has many of the longevity advantages of concrete but is 40-60 percent less expensive and installs much faster. Contractors can usually lay an asphalt driveway in just one or two days, depending on its dimensions. Being a petroleum product makes asphalt more flexible and less likely to crack under harsh elements. On average, an asphalt driveway can last between 12 and 20 years. An asphalt driveway will need to be sealed every few years, and it tends to get hot during the summer.

·     If you're installing your driveway on a tighter budget, gravel or stone is your best choice. Gravel compacts much better than plain rocks which can make fixing dips and potholes much easier. However, both will need to be regraded every year or two, depending on traffic and how much has been washed away. Live in an area with heavy snowfall? Gravel and stone are difficult to snowplow. It can also be difficult to walk on for older people due to gravel shifting.

·     Cobblestone pavers impart a very unique character, making this an upscale option for homeowners seeking maximum curb appeal. Plus, cobblestones require virtually no maintenance and will prevent water from pooling. This option is expensive, however, since installation is very labor intensive. Expect to shell out a good chunk of cash.

·     Clay bricks easily stand up to normal usage and moderate weather. Being naturally colored, bricks retain their look better than tinted concrete, particularly when exposed to UV rays. Like cobblestone, bricks are expensive to install. They'll require pressure-washing at least once a year along with resealing to prevent the clay from flaking or peeling.

Can't make up your mind? Two or more materials can be combined for a custom, sophisticated entrance.

Leave the Lights On

Installing landscape lighting will showcase your driveway even after the sun goes down. You can add several lights along each side of your driveway for a look that adds a welcoming experience. A well-lit driveway deters thieves, intruders and trespassers, and improves safety for the home's residents and guests. Landscape lighting can be solar powered or hardwired into a home's electrical system.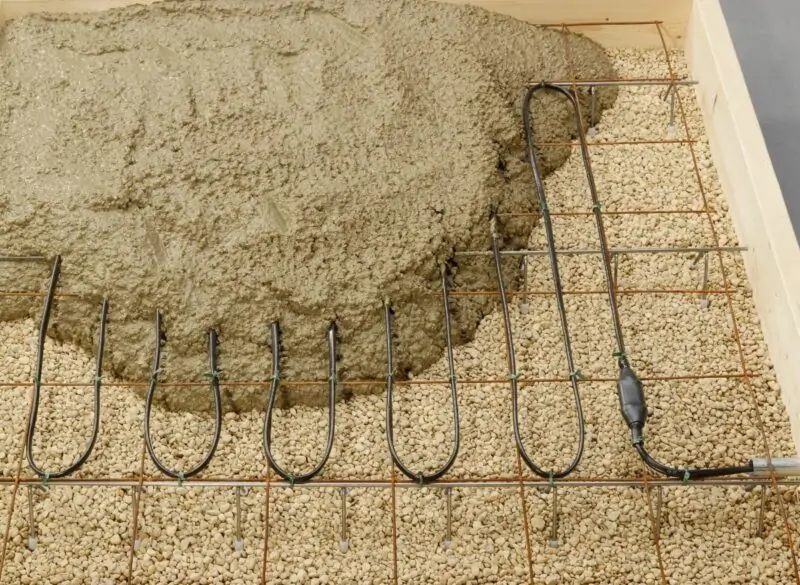 Warm Welcome
If you're considering replacing a driveway where snow management is a concern, consider installing a snow melting system to turn up the heat beneath the paved surface. While the cost of snow melting systems varies depending on the square footage, the price of fully tearing up and re-paving your driveway is a far bigger expense. Installing a snow melting system under your driveway in tandem with a re-paving is a cost-effective solution.
According to EasyHeat, a brand of Emerson, snow melting system operation is fairly simple. Heating cables are installed underneath driveways to thaw snow or ice. It is a safer, more environmentally friendly alternative to shoveling or applying harmful salt. Formed into mats of varying sizes, an EasyHeat system is designed to be placed underneath concrete, asphalt or pavers. The mats automatically maintain a surface temperature above freezing. Two conditions must be present concurrently for the mats to activate: the temperature must be freezing and the system must detect moisture or snowfall. In most cases, snow will melt at a rate that keeps up with average snowfall, minimizing accumulation on the heated surface. Depending on the voltage available and configuration, mats can easily be combined and tailored to cover a unique walk, stair, patio and driveway configuration.
What about energy costs? Even in northern cities like Chicago, the actual time of snowfall onto the ground is under 30 hours per year. From an energy standpoint, that translates into just a few dollars annually. It also means no more calling costly snowplow services that can range from hundreds or even thousands of dollars every winter. Plus, if it snows in the middle of the night, you will wake up to an already cleared driveway – unlike your neighbors.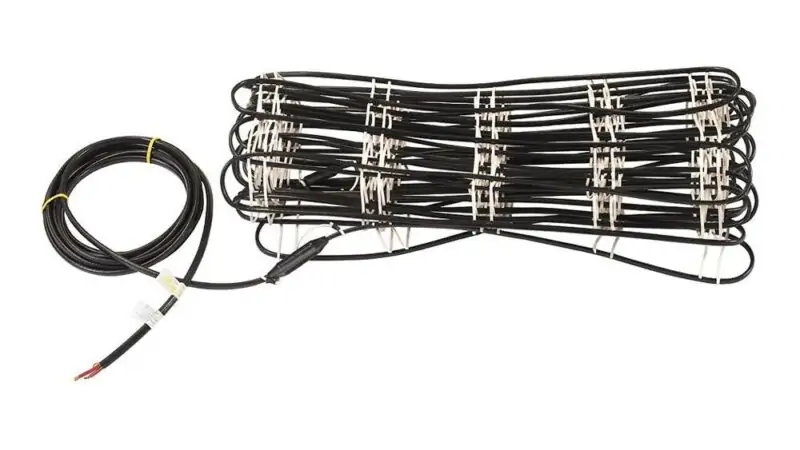 Another less obvious advantage is that heating mats are noiseless. Anyone who has had to listen to a snow blower operating for hours on end can attest to it being a less-than-pleasant experience.
Homeowners make improvements to better enjoy their houses and to enhance the value of their investment. One of least appreciated ways to boost a home's curb appeal is by focusing on what is noticed first — your driveway — and ensuring that it looks great, is well-kept and is safe from ice and snow.
Learn more at www.easyheat.com