(guest post by Ryan Bridges)
Fences can serve different purposes. Your home might need one to keep your livestock in and wild animals out, improve appearances, enhance privacy, outline property boundaries, or increase security. Knowing the intended purpose of your fence is important since it will help you determine the most suitable height, material, and construction.
Benefits of Having a Fence
Although installing a fence offers many advantages, the following are probably the most important:
Fences improve privacy and security: Apart from being effective deterrents against prying eyes, fences minimize the likelihood of intrusion by preventing people from breaking in easily.
Fences act as barriers: In addition to keeping your kids and domestic animals from wandering out, fences can prevent wild animals like foxes and raccoons from getting in.
Fences add value: Installing a fence adds to the value of your property by making your landscape and home more noticeable, especially if you choose a suitable option.
Types of Fencing Materials
It is important to keep your budget in mind when deciding what kind of fence to install. Installation costs will vary depending on the type of material. To help you pick the best option, here are the most popular fencing materials as well as their benefits and drawbacks.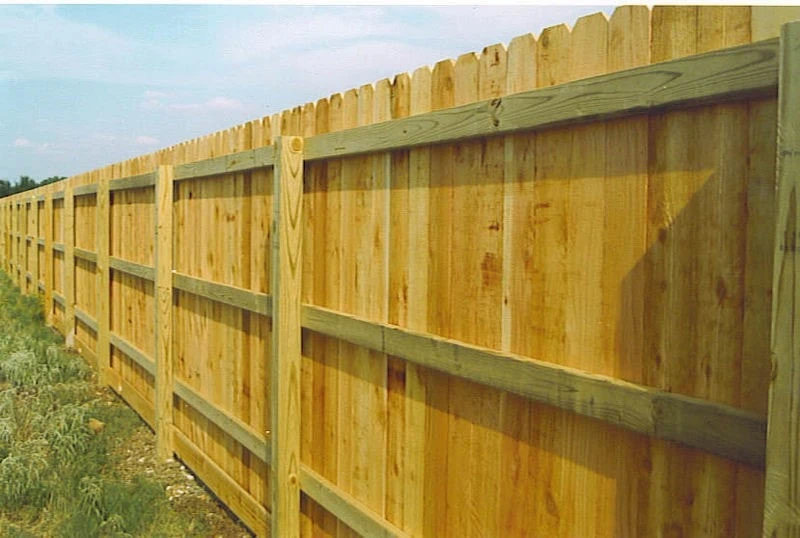 Wood
Pros
• Wood is a sustainable material and probably has the lowest buying and installation cost.
• Wood is easy to install and repair.
• Wood fences come in all shapes and sizes.
• You can build your own configuration if necessary since wood is a versatile material.
• You can paint or stain wood to create any appearance.
Cons
• Wood fences require regular maintenance.
• Despite being treated for outdoor use, wood rots eventually.
• Fasteners can loosen over time since wood contracts and expands with alterations in the weather.
You can prolong the life of your wood fence by applying a wood stain or additional treatments, including a sealant.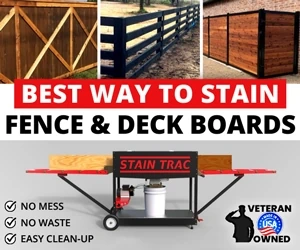 Vinyl
Pros
• Vinyl rarely warps, splits, or cracks due to climatic conditions.
• Other than keeping it clean, vinyl is truly maintenance-free.
• Apart from mimicking almost any other fencing material, vinyl fences are available in an endless array of designs and colors.
• Vinyl fencing is lightweight and extremely durable.
Cons
• Plastic becomes brittle over time.
• Vinyl might crack or break under too much pressure because of its hollow construction.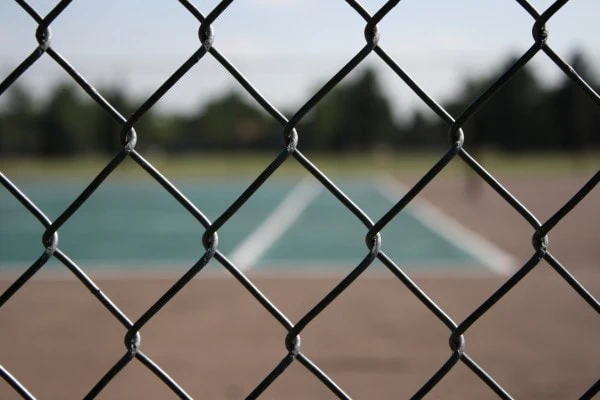 Chain Link
Pros
• Practically maintenance-free.
• Incredibly strong and durable, making it the best option for containment purposes.
• Chain link fences rarely warp, split or crack.
• Affordably priced and easy to install.
• Best for home security.
Cons
• Chain link fences have a utilitarian look. You can, however, coat yours in vinyl paint or turn it into a lattice.
• Not ideal for privacy. Privacy slats are, however, available.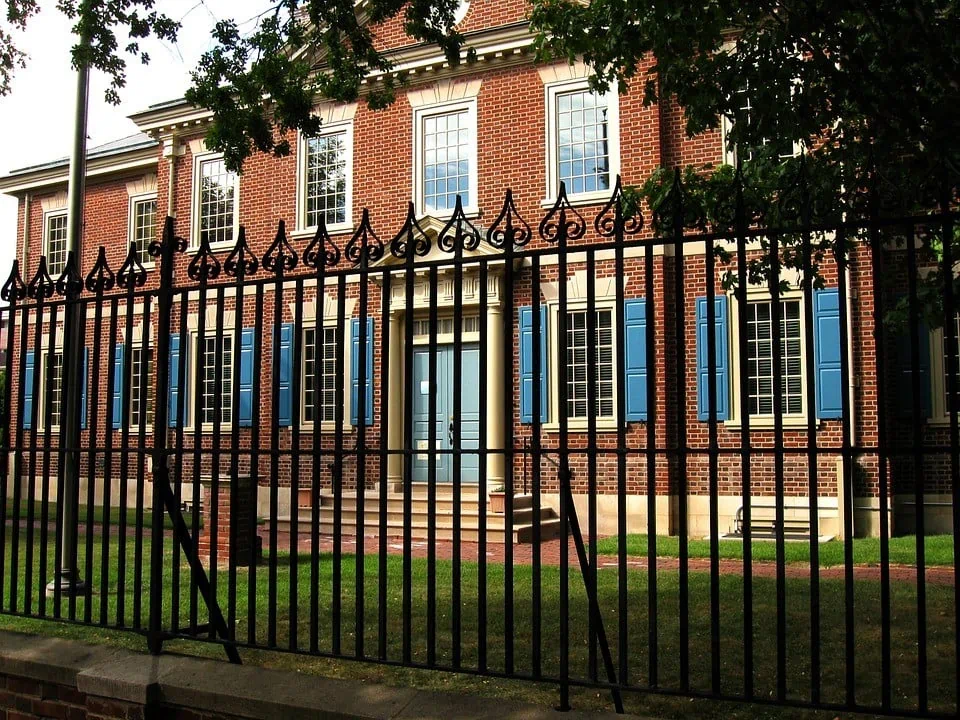 Aluminum
Pros
• Aluminum doesn't rust, which is why fences made of this metal are sturdy, durable and long-lasting.
• Aluminum fences are easy to upgrade and customize.
• Powder coating gives aluminum fences a nice, clean and even appearance.
• Aluminum fences are available in different thicknesses and strengths.
• Best suited for security.
Cons
• Difficult to install, meaning you will have to engage a professional.
• Prone to damage, albeit depending on the quality.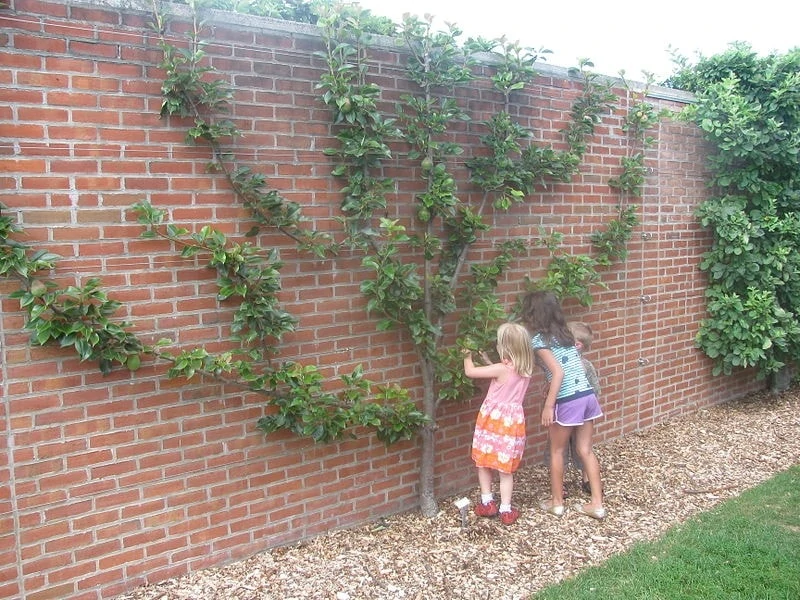 Brick
Pros
• Brick fences require minimal maintenance.
• A brick fence is energy-efficient and great for resale.
• Relatively durable.
• Brick fences can either blend or contrast with your home.
Cons
• Can be expensive to repair.
• Cannot be painted or stained.
• A brick fence requires a strong and invulnerable foundation.
Editor's Note: Ryan Bridges is a contributing writer and media specialist for the Exterior Expressions. He regularly produces content for a variety of lifestyle and landscape blogs, based around the transitional challenges which comes with fencing and landscaping.