CAMO demos new Structural Screws at the IBS Show, showing off the Truss Screw Guide that comes in every pail!
Known for delivering innovative tools like the Stand-Up ClipDRIVETM and hidden fasteners for deck builders, National Nail's CAMO® brand drew large crowds for all of its tool demos at the International Builders Show! They also launched Certified IRC/IBC code compliant CAMO Structural Screws. Rigorously third-party tested and certified by DrJ Engineering, applications include the deck substructure, internal framing, ledger and general construction. The EHT staff was fortunate to tour the booth and view the demos of these innovative deck tools, fasteners, and new Code-Compliant Structural Screws.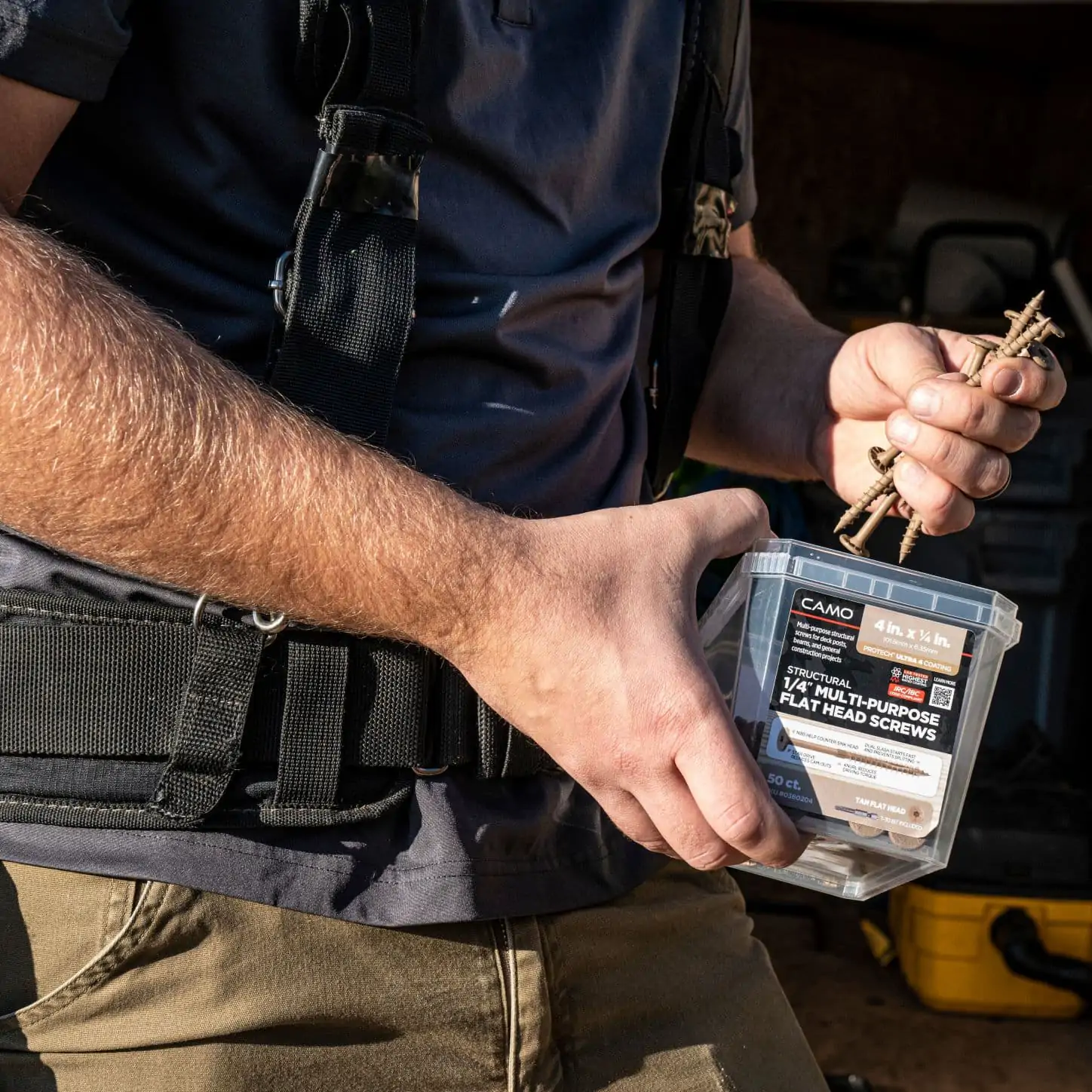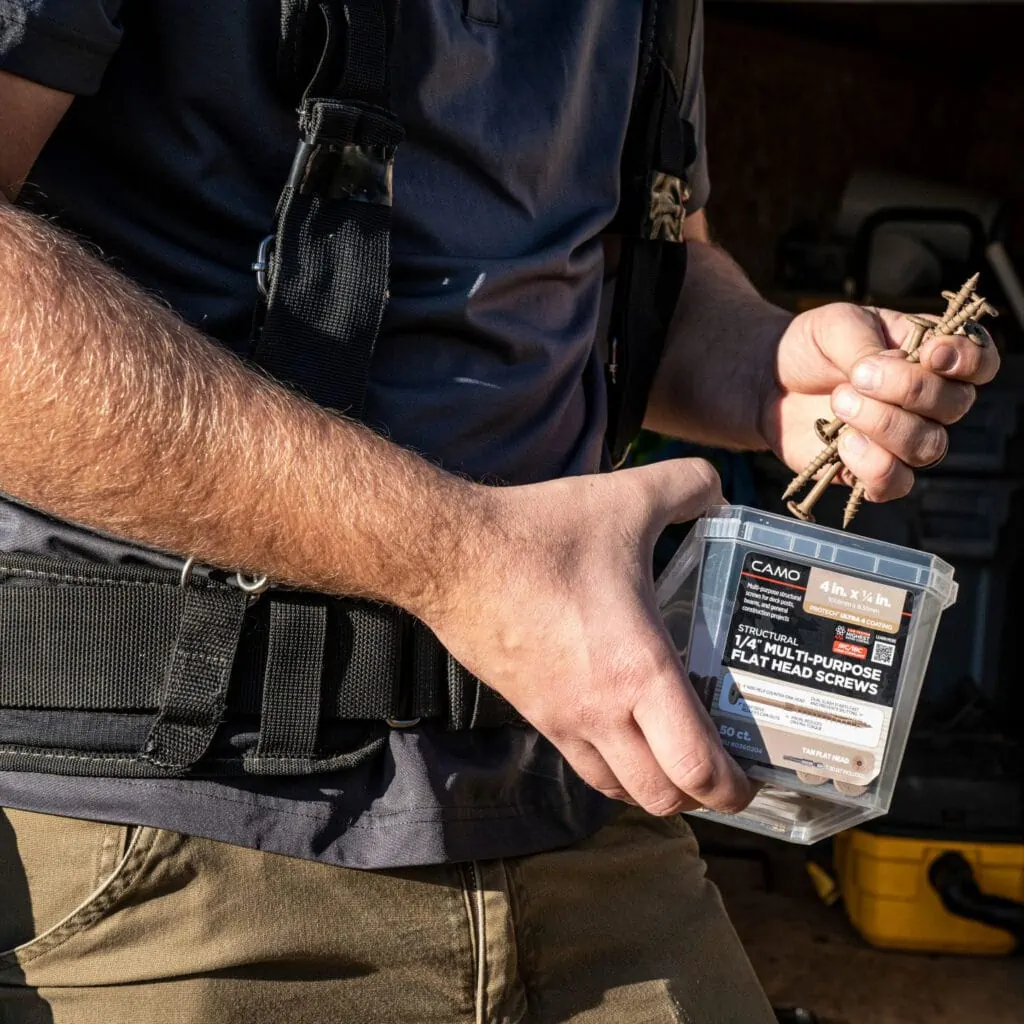 "The CAMO team was excited to unveil CAMO Structural Screws, the next generation of structural fasteners to help builders with the deck structure and beyond," said Doug Hutchings, Vice President of Product Development, National Nail. "The new screws offer builders excellent holding power and stronger connections."
Engineered to start fast without pre-drilling, drive smooth, and hold strong, CAMO's screw designs create the best structural fastener available. All structural screws feature CAMO's proprietary PROTECH™ ULTRA 4 coating, a four-layer system for industry-leading corrosion resistance and tested 2X longer than industry standards. Unlike most structural screws, all CAMO structural screws can be used for interior and exterior projects.
The CAMO Structural Screw product line includes:
CAMO Truss Screws – They replace hurricane ties for general interior construction and exterior decking applications for faster, easier fastening.
CAMO Multi-Ply Screws – available in specific lengths for sawn and structural composite lumber beams, they replace through-bolts and nails for faster, stronger, more secure connections. Three screws do double-duty as Ledger Screws.
CAMO Ledger Screws – a faster, less-expensive way to install ledger boards. These screws can also be used in multi-ply applications.
Framing Screws – (2 ½ and 3-inch) are designed with superior holding power for wood-to-wood framing connections, deck blocking and interior/exterior general construction projects.
CAMO's Multi-Purpose Screws – in Flat and Hex head to replace lag bolts and through-bolts for framing. In addition to CAMO's PROTECH ULTRA 4 Coating, they are available in hot-dip galvanized options for coastal applications.
New CAMO Structural Screws are backed by a lifetime warranty when installed according to CAMO guidelines. Learn more about CAMO Structural Screws.
 About CAMO
CAMO exists to provide the best deck fastening installation experience for hardworking doers who take pride in their work and value their wallet. CAMO products are engineered to save you time and ensure your work looks and performs as you expect it should. CAMO®. The Better Way to Build a Deck. For more information or to locate a dealer, visit the CAMO Fasteners website or call 1-800-968-6245. Be sure to "Like" @camofasteners on Facebook and @camodeckfasteners on Instagram. Search CAMO Fasteners on YouTube to find our channel.