Build A Bigger and Better Deck That Lasts For Years
By Toby Bostwick
In a year appropriately dubbed "the year of the yard," it is no surprise people across the country are thinking about building a bigger and better deck that's worthy of the ultimate staycation. For Extreme-how-to'ers dreaming about constructing a sprawling deck for outdoor dining, entertaining and lounging, it is important to first consider the type of framing system that can ensure family and friends are safe while on deck, while supporting ever-expanding deck functions and enormous loads.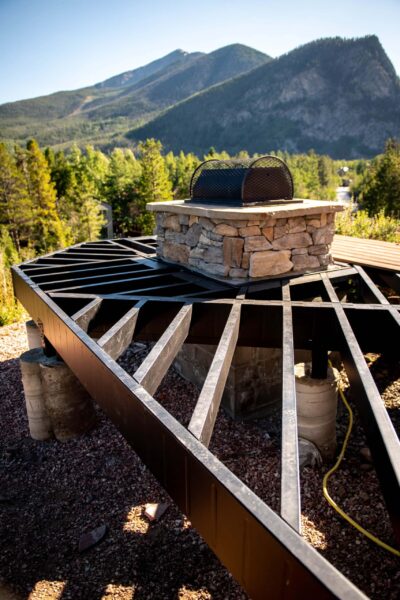 Lumber has been the traditional deck framing material of choice—largely selected for its low upfront cost and familiarity. With today's unencumbered enthusiasm for outdoor living and material scarcity driving up lumber prices, many are reconsidering its viability. Lumber peaked at more than $1,700 per thousand board feet in May 2021. While the material's off-the-charts prices are beginning to retreat, they still remain at a historically high level, hovering roughly 300 percent above the March 2020 price point.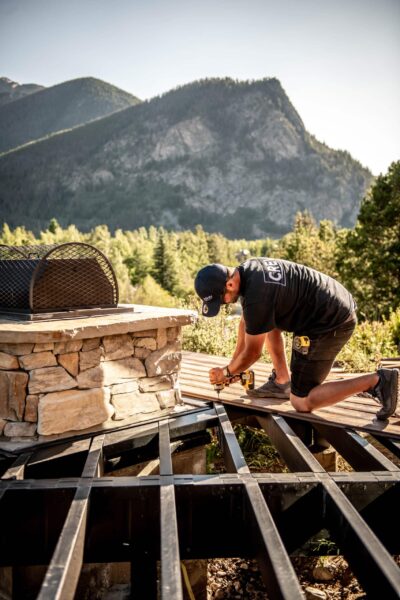 To keep projects moving and bring a larger-than-life deck to completion this summer, do-it-yourselfers can look to wood-alternative deck building materials such as steel. Strong and stable, steel's elevated performance capabilities make it easy to go big on style and function.
Achieve greater spans between supports
An ideal framing material for supersized deck projects, light-gauge steel capitalizes on the industrial strength of commercial-grade steel. All muscle and brawn, its ultimate yield strength measures approximately 10 times greater than wood.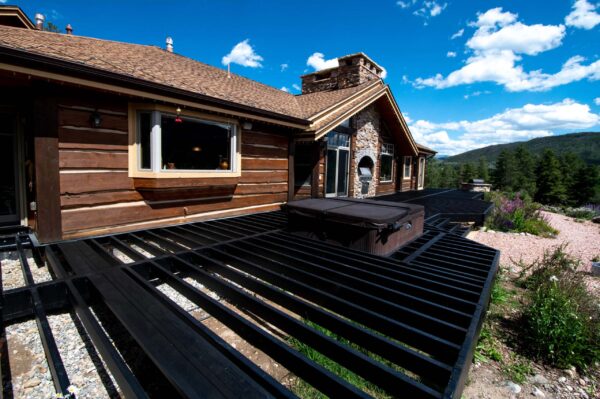 With this inherent strength, steel profiles can handle significantly greater loads than lumber. DIYers can (literally) support the deck of their dreams, complete with sought-after amenities such as a full outdoor kitchen, hot tub, fire pit and ample seating areas for hosting family and friends. There is no reason to fear the added weight of these amenities will result in premature failure. To put the strength of steel in perspective, steel frame decks can handle 50 to 200-psf live load. Building code requires that a residential deck support a mere 40-psf live load.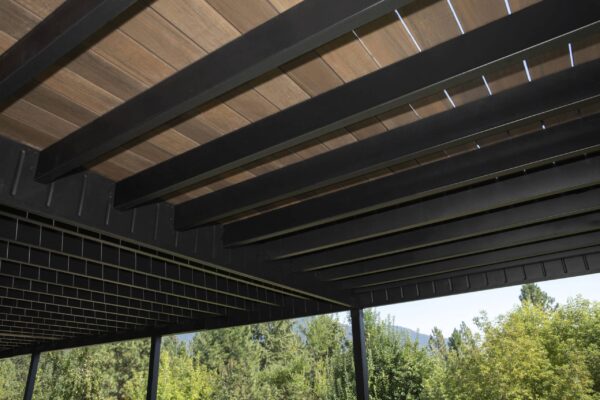 Steel's incredible capacity for load bearing weight also has a direct correlation with its ability to provide greater spans. A steel joist can span up to 16 feet between supports, a distance that is simply not possible with lumber. As a result, Extreme-how-to'ers can frame a bigger deck with fewer pieces of material, which in turn provides cost and time savings.
Sideline risk of deterioration
As any DIYer knows, strength is only half of the question when it comes to a supersized deck. After all, why extend an outdoor living area if it's going to fail in just a few years?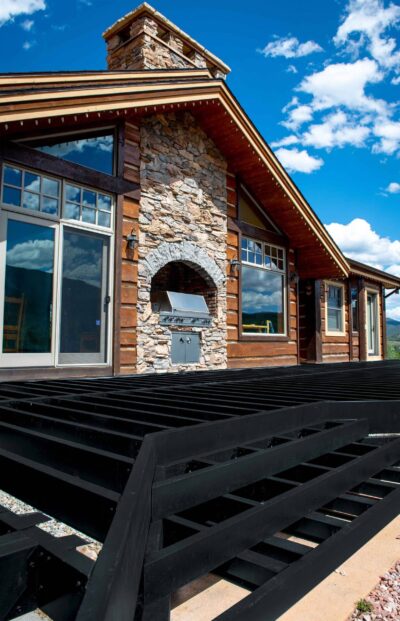 With steel, how-to'ers and deck builders can have peace of mind in the long-term structural integrity of their project. Steel is resistant to most tangible threats, including rot and decay from moisture-absorption, fungi, pests and weathering. In application, steel frame profiles will remain straight and true over time. This makes for an enduring, dimensionally stable deck framing solution that keeps surface boards flat and smooth underfoot. With this reassurance, DIYers can sideline issues that plague traditional wood frame decks, such as deterioration after long-term exposure to moisture and warping as a result of extreme changes in temperature.
Create modern appeal
Not only do steel frame profiles offer incredible strength and longevity, they're also sleek and good looking. Some Extreme-how-to'ers choose to leave foundational steel framing exposed as a fascia to achieve today's in-demand rustic, industrial look.
To preserve their beauty, light-gauge steel profiles are also dressed in a premium powder coating. This drastically increases the lifespan of the steel framing system, ensuring the retreat-worthy deck can hold up to daily wear and tear even in harsh climates. With this level of protection, the deck system will stand strong and look beautiful for years to come – with minimal maintenance. In fact, steel framing systems are now available with 25-year warranties to match today's enduring composite and PVC decking.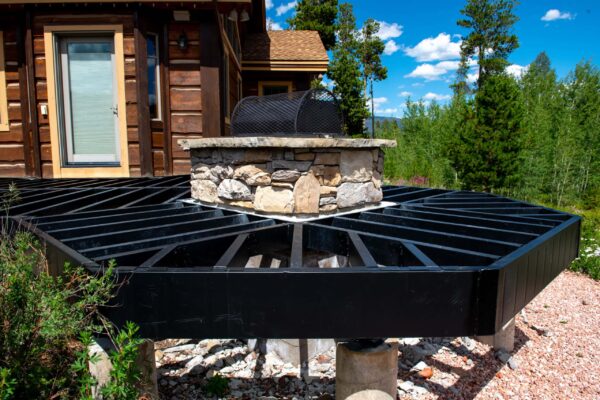 What's more, because steel profiles are designed to provide such long spans between supports, homeowners can enjoy more usable space underneath an upper-level deck, as fewer posts are required. The absence of posts also frees up views and creates sleek open-air spaces with modern appeal.
Ensure a safe, complete build from the ground up
When it comes to installation, Extreme-how-to'ers who are new to framing with steel can turn to a ready-to-assemble framing system that supports a straightforward deck building process. A comprehensive framing system will include an intuitive ledger and convenient joist lengths for an installation process similar to lumber. Those that have framed a deck with wood or framed a wall with steel studs and track will feel at home constructing a steel frame deck – even on curves.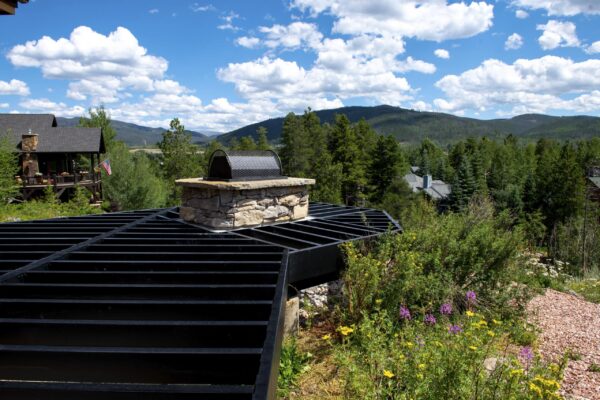 DIYers can take additional steps to ensure a safe, complete deck by incorporating a steel deck stair system into the project. This approach sidelines serious safety concerns, like poor stringer-to-deck connections and inconsistent rises and runs. These challenges are rampant in traditional wood decks, as conventional stair construction requires deck builders to cut pieces of lumber by hand – a recipe for miscalculations.
In stark contrast, engineered stair systems have fixed and adjustable stair brackets that can accommodate various rise and run options. Stringer and stair trays already include blocking every 10 inches on center for railing post attachment and stair tread attachment, and self-drilling screws ensure maximum strength and security at connections. This level of innovation ensures today's bigger decks remain structurally sound, which means Extreme-how-to'ers can rest easy knowing family and friends are safe while on deck and navigating deck stairs.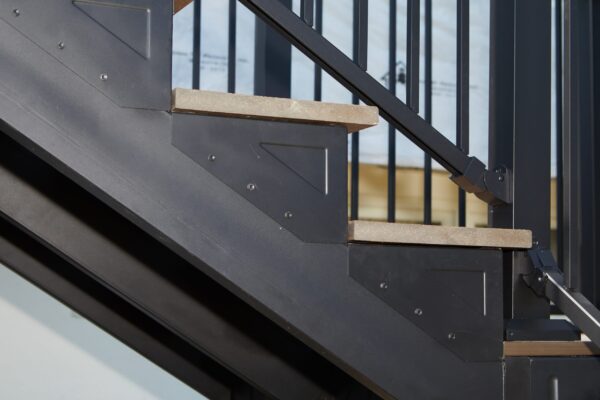 With incredible strength and durability, steel delivers performance advantages that lumber simply can't match. With safe, complete steel deck framing systems within reach, there's never been a better time to build a bigger and better deck.
Bio
Toby Bostwick is Vice President of Product and Brand for Fortress Building Products.
Toby has extensive experience in product management and development across the building materials industry. He currently leads new product development and introduction across the lineup of Fortress outdoor living solutions. Visit Fortressbp.com.