PENSACOLA, FLA – Rhonda Nerenberg was fed up with her bathroom. An old, hardly-used bathtub took up half the space and she suffered with a tiny shower. After four years of frustration she went "all in" to design the master bathroom of her dreams. And, like many homeowners investing in bathroom renovations, she put her emphasis on her shower.
"It took me years to figure out how to increase the size of the shower and still be able to open the door," says Nerenberg, a resident of Oregon. "Then it dawned on me that I could put the shower in the alcove. The shower has no curtain, so I needed more privacy in the room. That led me to researching privacy windows."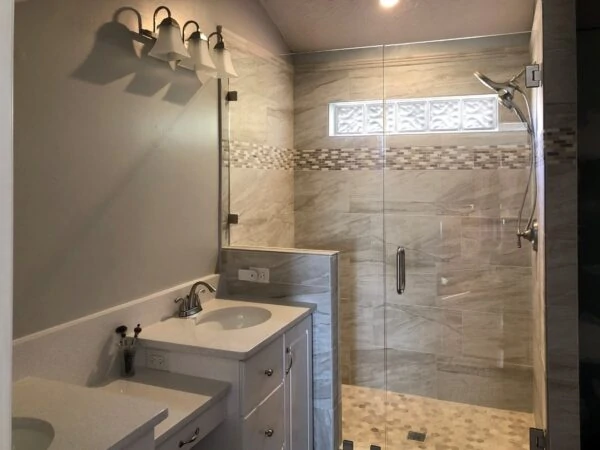 During her search Nerenberg discovered the Hy-Lite online store. That's where she purchased three large acrylic block picture windows for her new shower alcove.
"I love these windows," says Nerenberg. "They look great on both the inside of the bathroom and the outside of my home. Most importantly they provide the privacy we need and were easy to install.
"I'm just a homeowner, doing my own projects. The Hy-Lite customer representative was very helpful in getting me to accurately measure the window spaces. The entire online ordering experience was very easy and the outcome is just tremendous."
Adding a Transom Window to the Shower
Brian Arnold in Georgia had a similar experience. After 20 years of having an unused bathtub take up space in their bathroom, he and his wife decided to enlarge their small shower in favor of a larger one.
While the Arnolds previously had a frosted privacy window over their bathtub, they wanted a new look for their renovation project.
"We switched to a transom acrylic block window in the shower because we liked the appearance better," says Arnold. "The transom window brings in light while keeping our privacy. This window exceeded our expectations and was incredibly easy to order from the Hy-Lite online store."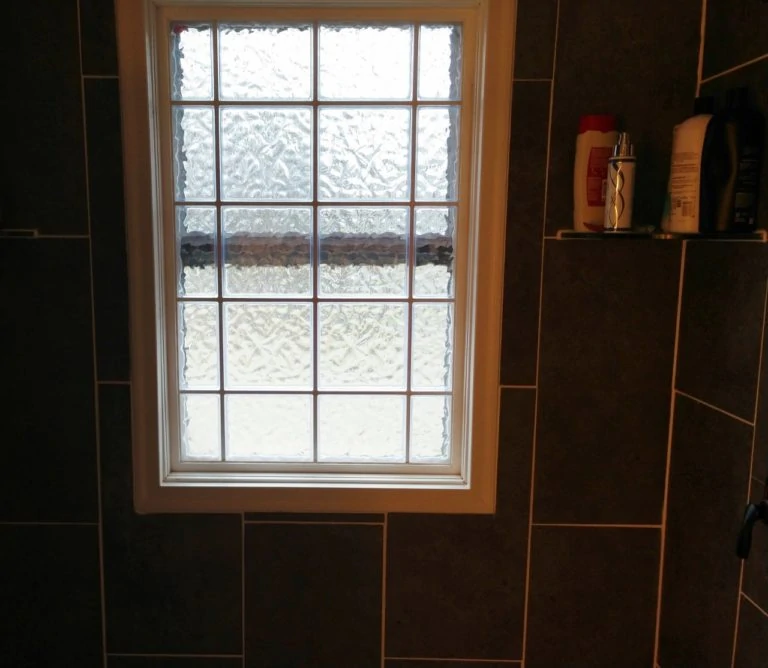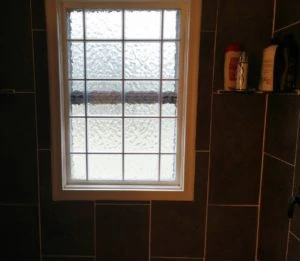 Special Sizes, No Problem
When Louis Caspers agreed to remodel a bathroom in his son's home, he knew the window choice for the shower would be tricky. He needed a special sized window … and he wanted it to be a privacy window.
"Hy-Lite is the only company I could find that would make this type of window in a custom size," says Caspers, a resident of Iowa. "I'm lucky I found them. The online store was very easy to use and we got the window that was perfect for this project."
The "perfect" window turned out to be an acrylic block picture window, using a wave block pattern in a white vinyl frame.
"Having the acrylic block window in the shower brings light into this room," says Caspers. "But, the obscurity of the blocks helps protect the privacy of people using the shower. We're really pleased with the outcome of this project!"
Hy-Lite, a U.S. Block Windows Company, is the leading manufacturer of acrylic block, glass block and decorative glass windows. The company's privacy product options include acrylic block shutters, accent panels, radius walls, partition walls and door inserts. Since 1988, the Pensacola, Florida-based company has been committed to providing residential and commercial construction professionals and homeowners with elegant, affordable privacy window designs.