By Sarah Hutchinson
How to Identify Needed Repairs Before They Get Bad
When it comes to foundations, time is of the essence. Catching a foundation problem early can save you time and money. Plus, you can rest easy knowing that your home is safe for you and your loved ones.
An unaddressed foundation problem can result in serious structural harm to your home, water damage leading to mold or mildew growth, as well as a drop in your home's resale value.
Your foundation is crucial to the integrity and safety of your home, so have the repair work done as soon as possible. If cost is a concern, check with your insurance company to see if the work is covered, or set up a payment plan or financing with the repair company.
Foundation repair isn't something you should do yourself, but watching for the warning signs of potential issues around your home is essential and easy. Pay special attention to the condition of your foundation if any of the following are true:
Your region experiences extreme weather cycles or severe drought.
Your home is built on highly expansive clay soil.
You've had an underground plumbing leak.
Large trees with roots grow beneath your home.
Other houses nearby have had foundation issues.
Signs to Watch for and Fix
When most DIY'ers see a minor issue with their home, they bust out their tools to repair it themselves. However, certain easy-to-fix imperfections may be signs of a bigger problem.
Cosmetic signs that your home's foundation has shifted include:
Corner cracks in your drywall
Cracked, heaving, or sloping floors
Exterior cracks in brick or stucco
Gaps around the door or window frames, as well as the garage
A chimney that is pulling away from the house
Misaligned or sticking doors and windows
Bowed basement walls
Significant cracks in the foundation itself
Fixing these problems will improve the look of your home temporarily, but if the foundation isn't repaired, the issues will eventually return and get worse with time. Put your tools down and call a foundation repair specialist to come to your home for an evaluation.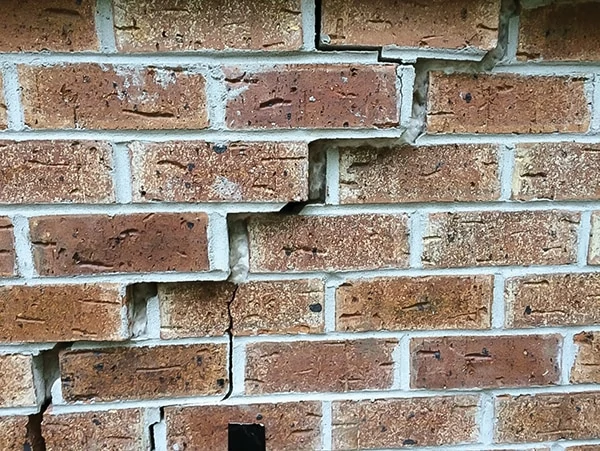 Repairing any cosmetic issues yourself can make it harder to diagnose and locate the underlying problem. The best time to fix these flaws is after your foundation has been stabilized by a professional crew. Once that's done, you can patch cracks or rehang doors until your heart's content.
It isn't uncommon for foundation repair to cost $4,000 or more. After seeing your price estimates, you may be tempted to remedy the problem yourself. However, most professionals agree that this is not a good idea. Here's why:
The average DIY'er won't be able to determine the severity of the problem.
Inadequate repairs can bring down the value of your home.
Special tools are required to get the job done.
You could damage your home further.
A professional may have to undo your work, which can add to the expense.
Keep in mind that most foundation repair companies provide free estimates, so there is no risk to have them out to assess the situation. The best companies also warranty their work. If you sell your home in the future, the warranty will transfer over.
What's the best repair method?
The best way to repair a foundation is with piering or piling—a system that corrects foundation settlement and ensures it won't happen again. Steel piles are driven far into the ground, so they won't be affected by soil expansion or contraction. The number and placement of piers can be determined by a foundation repair contractor.
One of the best things about this type of repair is that you can keep living in your home as usual. There is minimal disruption, and no heavy equipment is needed.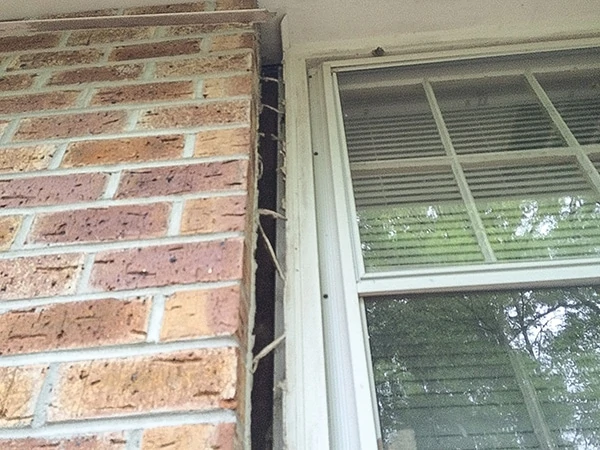 In some instances, you may also need wall tiebacks or carbon fiber to help support bowed basement walls.
Editor's Note: Sarah Hutchinson is the Director of Digital Content at ConcreteNetwork.com, the top online resource for the decorative concrete and repair industry. For ten years, Sarah has worked with industry experts, including Ram Jack®, a network of foundation repair specialists throughout North America. ConcreteNetwork.com can also be found on Facebook and Instagram.