8 Security Tips to Keep in Mind When Building a Smart Home
Are you thinking about investing in smart home products for your home? These products can greatly increase the value of your home as well as the enjoyment of your family's living space. With new prototypes being developed each day, within the next few years there may be a device for every single aspect of your daily life – in fact, there practically is already. The problem with this, however, is that with each device you connect to your home's network, the greater the chance of exposing your data to cybercriminals is who may be eavesdropping on your network. Once these criminals have gained access, they could sell your information on the dark web or use it to create broader attacks leading to issues such as financial loss and identity theft.
Many of today's smart devices lack the necessary security features needed to protect your home against a cyber-attack. Because of this, you must take precautions into your own hands to safeguard your home network. Here are 8 ways to secure your IoT devices: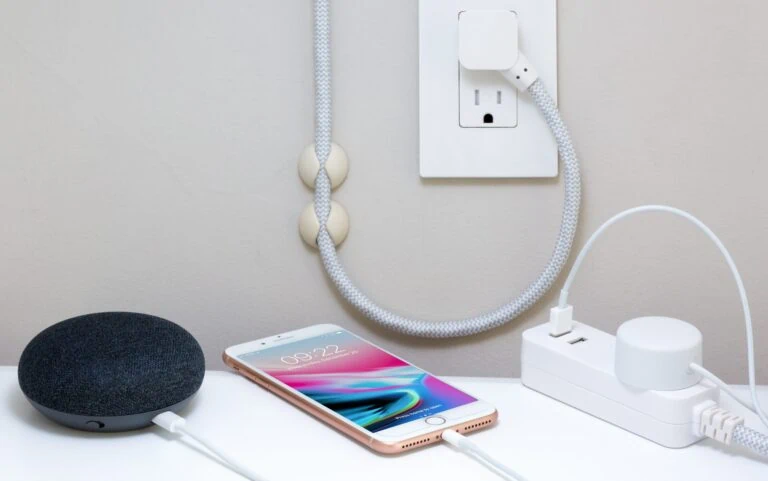 1. Encrypt Your Router – Think of your wireless router as the "front door" to all of your other connected devices that reside within your house. By leaving this device unsecured, you're allowing cybercriminals free range to your personal data that is stored within the devices in your home. Keep cyber criminals at bay by encrypting your router with the proper credentials. A strong, unique, and hard to crack password is the most important thing that you can do. However, you should also take the next step by setting up two-factor authentication on all devices to add a second layer of protection in the event that your password is cracked.
2. Set Up a Guest Network – The settings on many Wi-Fi routers can easily be changed from the convenience of your computer. While you are changing the name and password in this online portal, consider setting up a protected guest network. This is beneficial when you have visitors staying with you to help keep their internet sessions private from everyone else's. This also prevents those who join the network from gaining access to your past search history.
3. Use a Virtual Private Network – Using a VPN or virtual private network is one of the highest levels of protection anyone who uses a smart device can have. This software works by hiding your IP address to ensure that you have a private session each time you access the Internet.
4. Hire a Professional – Smart devices can be confusing to install for any first-time owners and this is particularly true if hard wiring to the electrical system is involved. For the sake of your protection and that of the device, you should call in a professional electrician to help you with proper installation.
5. Investigate the Platform Security – The most important thing that you'll need to do is research your chosen device. Once you've decided on the brand and model that you're interested in purchasing, search the Internet for any reviews and security information that is available. This can help give you a clearer picture of the platform that the device operates off of and which brands may be better than others.
6. Update Software Regularly – When a new software update becomes available for a device, make sure not to ignore it. These updates should be performed regularly as the companies who develop this software locate security flaws when they arise and take the necessary steps to patch them. Failing to update your software could render all other security precautions useless.
7. Take Precautions with Physical Security – When installing a device make sure to locate a spot in your home that is out of physical view from windows and doors. Putting these devices in an easy to view spot makes you an attractive target to nearby criminals lurking for homes to break in to. Additionally, whenever you purchase any electronics make sure that you dispose of the boxes secretly. Leaving them in plain sight on the side of the curb also puts you at a higher risk of a home break-in.
8. Be Cautious of Public Wi-Fi – Several of today's modern connected devices can be controlled easily through your mobile devices. Because of this, you may be tempted to access it over public wireless networks such as those offered at cafes, airports, or hotels. The problem with these networks is that they are often unsecured and allow anyone to access them freely. Be cautious of the sites you visit and data you transmit over these networks.