Bosch Introduces Impact Tough™ Accessories
Mount Prospect, Ill., March 26, 2010 – Bosch Power Tools and Accessories this week introduces a full range of accessory products specifically engineered to deliver outstanding performance when used with impact driving tools. Bosch's new Impact Tough™ family of accessories is ideal for electricians, HVAC contractors, remodelers and deck builders.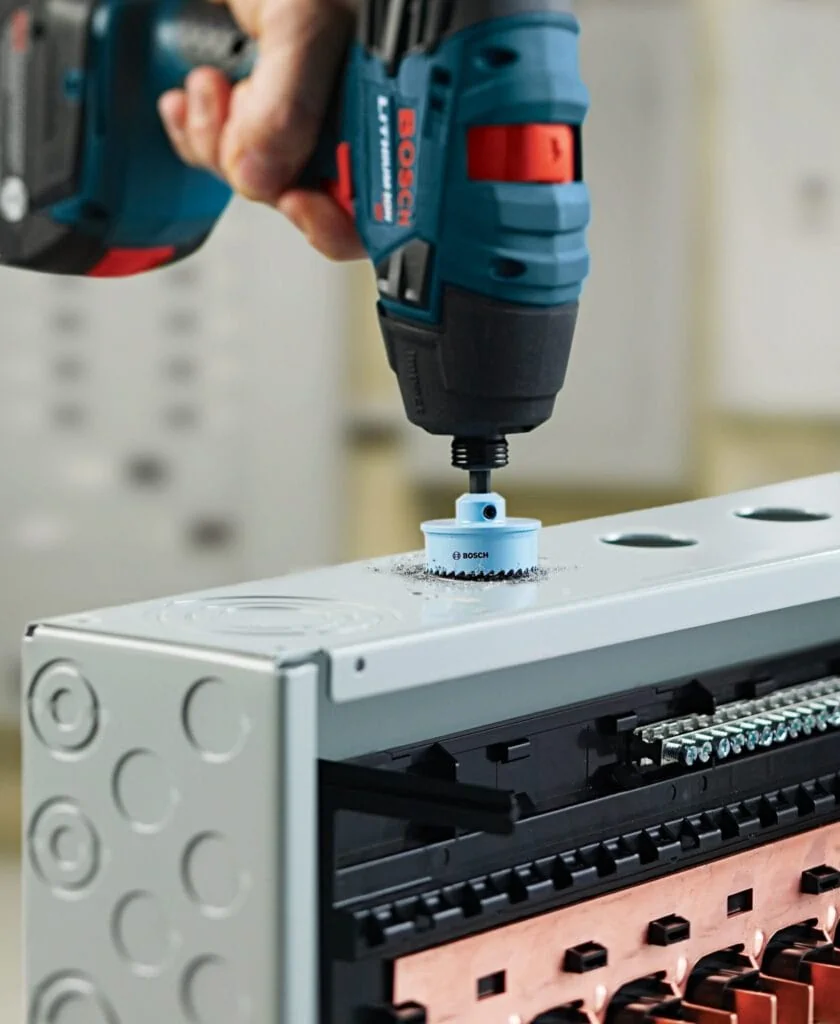 Bosch will first introduce a variety of impact fastening accessories in the Impact Tough line, including:
Insert Bits (Phillips, Square, and Torx)
Power Bits (Phillips, Square, and Torx)
Nut Setters ( 1/4" to 7/16")
Sockets & Socket Adapters (5/16" to 15/16" socket outputs, 3/8" and 1/2" square drives)
Bosch's Impact Tough Screwdriving Bits are built to last in demanding impact driving applications. The bits' "torsion zone" feature absorbs torque peaks and reduces stress at the tip. The forged tip reduces breakage, which creates a clean and precise impact on the surface. And a hardened core increases the strength of the bit, reducing the chance of fracture in high-torque applications.
Impact Tough Nut Setters feature larger brass N43 magnetic holders, which last longer and deliver better holding power. Bosch's Impact Tough Sockets, meanwhile, are the only impact-rated sockets on the market that live up to the rigorous ANSI B107.2 impact standard. The sockets also support pin socket adapters and socket retainer rings.
—  MORE  —
bosch impact tough screwdriving bits \ Add One
Bosch will also introduce a family of Impact Tough Hole Saws. The innovative thin-walled hole saws are designed to deliver fast, clean holes in metal cutting applications. Key features include a depth-stopping rim, which prevents breakthrough, pilot bit springs for automatic disk ejection and thin walled construction for fast, clean cutting in sheet metal.
Bosch's Impact Tough lineup will first hit stores as part of two bulk sets. A 30-piece General Purpose Impact Screw Driving Set (18 insert bits, 7 power bits, 1 bit holder, 3 nut setters and 1 socket adapter) and a 21-piece Insert Bit Set (20 insert bits and a bit holder). The Impact Tough Hole Saws will be available in various sizes early this summer.
To find out more or to locate a dealer, users may visit www.boschtools.com or call 877-BOSCH-99.