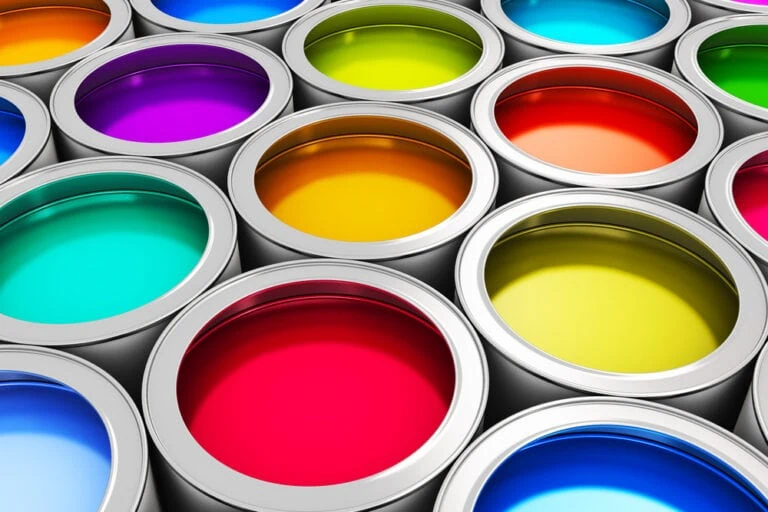 (guest post by Lindsey Schroeder )
You have finally decided to tackle that painting project and you couldn't be more excited. The living space is going to be completely transformed with this one simple color change. Professionals like F&B Painting Contracting can help you paint the whole house, saving you a lot of time and hard work. So you head to the store, ready to buy your paint, and then it happens: You are met with row after row and brand after brand of paint colors. There are so many options! From "Rhythm and Blues" to "Sounds of Nature" (yes, those are actual paint colors by Benjamin Moore, not satellite radio channels), how are you supposed to know which one will look the best in your room? Try out these tips and it will all be clear soon.
Save the Paint for Last
The color you choose is the background for everything else in your home, so it only makes sense to look at your existing furniture and accessories for cues on what hue to paint your walls. Often, one of the accent colors in your area rug makes an ideal option. If you are painting an empty room, always wait to pick the paint color until you have chosen the sofas, wall art and area rug. Why? Because there may only be one rug or sofa that you like, but as you know, there is an abundance of paint colors. It's much easier to try to find a coordinating paint color than it is to hunt down a rug with the exact shade of blue to match the paint you picked out.
Go Beyond the Paint Chip
It's not enough to take a paint chip home and hold it up to your wall to make a decision. For one, if your wall is white, it will make the color look darker than it really is, and you may end up with a shade that is too light. Secondly, is a square that is smaller than a credit card really enough to tell you if you want to be looking at that color in bulk for the next several years? No, it's not. Instead, Behr suggests taking advantage of the sample paint cans so that you can paint a large enough section on the wall to get a clear indication of how the color will look in your space.
Observe Completely
Once the sample swatch is painted, sit on it for a few days, making sure to observe the color during all times of the day and with the windows opened and closed. After viewing it in several different types of lighting, you may realize that you need to adjust the intensity of the color, although you do love the basic idea of it. And don't be afraid to repeat this process with several paint colors over the course of a few weeks — or have them all painted on your wall at once.
Remember That White Matters
If you thought deciding on a color was hard, wait until you try to pick a shade of white, which is recommended for trim because it makes your color pop. The basic rule of thumb is if you used a cool color for the walls (blue, purple, gray) then you should stick with a pure, bright white. On the contrary, if you opted for a warmer hue (red, yellow, orange), then you should choose a slightly softer, duller version of white.
Relax, It's Not Permanent
Even though it may seem like one of the most important decisions to make for your home, remember, paint can always be redone. If you take a little of the pressure off, you will be able to easily decide on a color to complete the room. So while you don't want to just pick a random paint color at the store and buy several gallons haphazardly, you don't need to stress about it either. This should be an exciting renovation project that is transforming your home, so have fun with it and you are sure to be satisfied with the results.
Author Bio: Lindsey Schroeder is the voice behind all social media accounts and blogs for Archway Construction, home renovators and remodelers that have served Metro-Chicago for over 27 years. She loves working with homeowners ensuring that the ideas in their heads make it into the final product in the best way possible.