Cabot®, the premium exterior wood care brand, has announced their annual Outdoor Trend of the Year. Earning the top celebrated spot for 2023 are outdoor gathering spaces, which have rapidly grown in popularity as homeowners look for ways to cultivate and celebrate joy both inside and outside their homes. Outdoor gathering spaces offer an environment that's familiar and inviting as well as functional, making them ideal for spending quality time with those who matter most—family, friends and even neighbors.
"This year's Outdoor Trend of the Year seeks to inspire DIYers of all experience levels with a variety of trending outdoor project ideas brought to life using Cabot stain," said Sue Kim, Director of Color Marketing, Cabot. "With most of us continuing to spend more time at home, outdoor spaces are serving as extensions of our living space and inspiring home improvement projects to help our families make new memories together. From building a gazebo to staining coasters, there is a project for all DIY skill levels that aligns with our 2023 Outdoor Trend of the Year."
Within the outdoor gathering spaces trend, Cabot brand has identified three projects varying in size, style and budget to support the 2023 Outdoor Trend of the Year, including: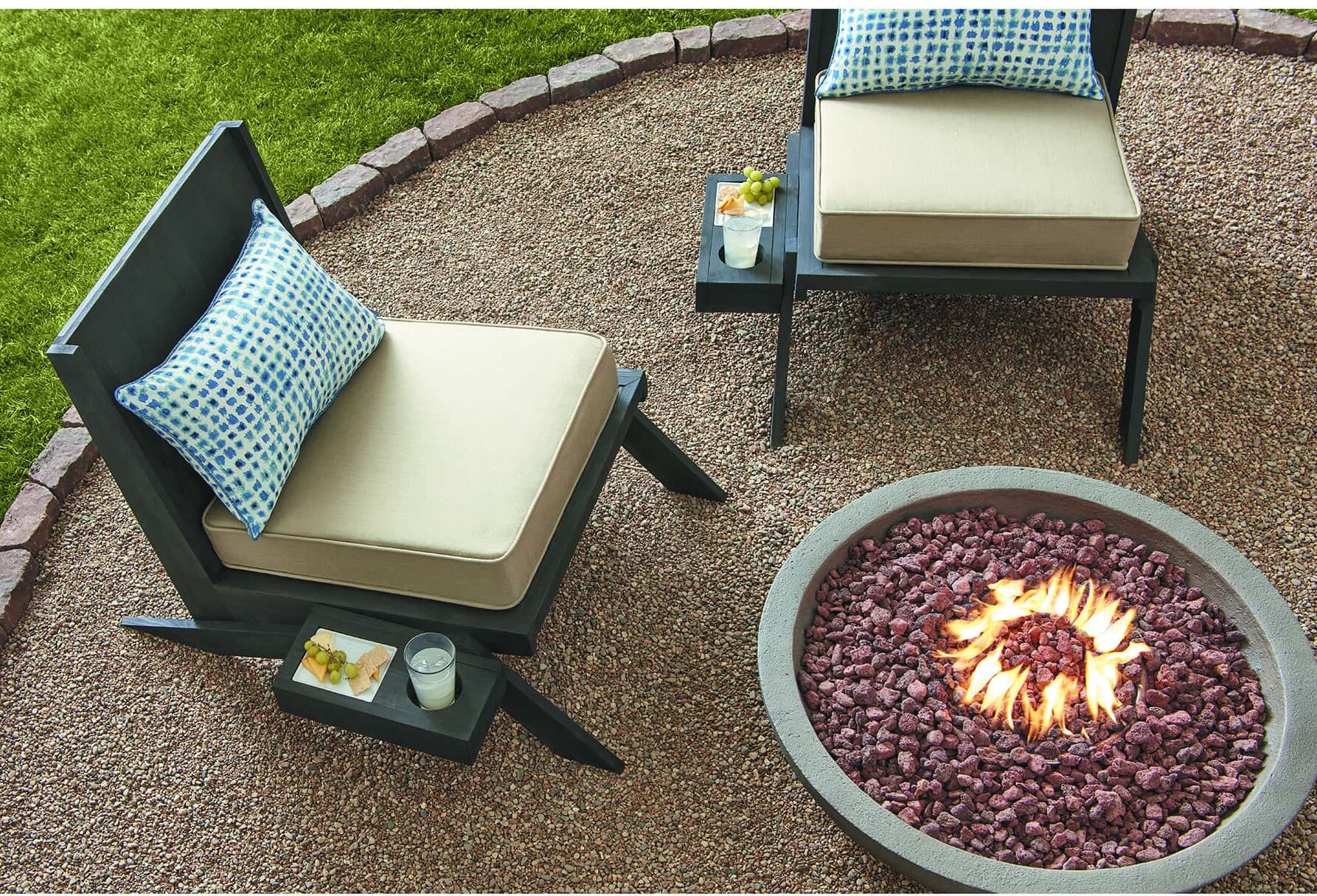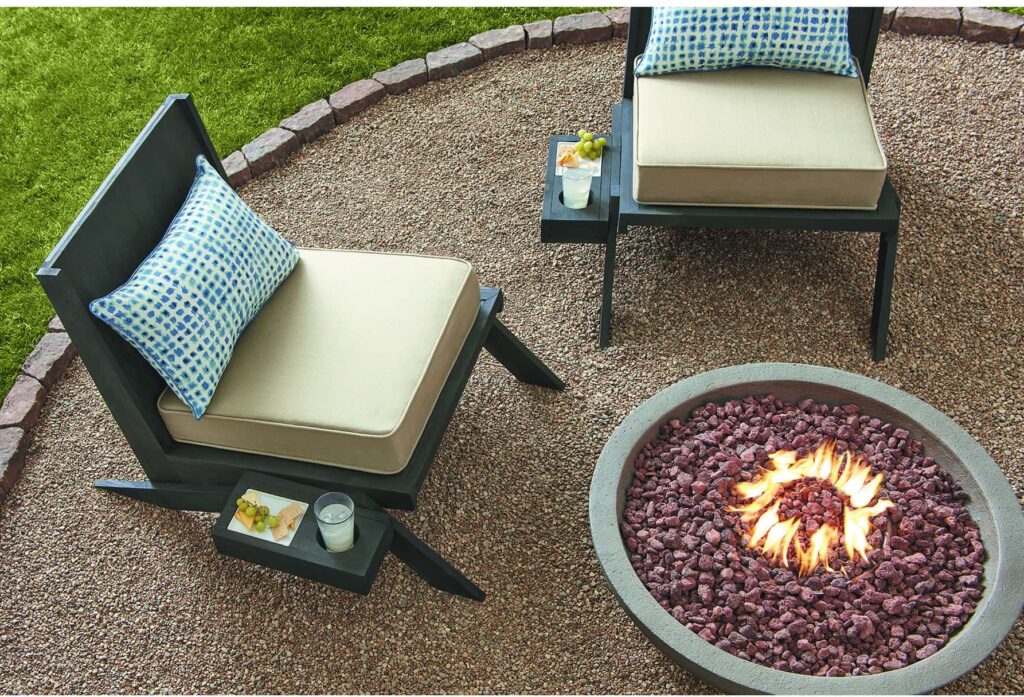 Cozy backyard fire pit
This is the perfect way to warm up your outdoor gathering space in more ways than one. A fire pit encircled by cozy chairs in welcoming Newburyport Blue will bring your guests closer together and make them feel right at home.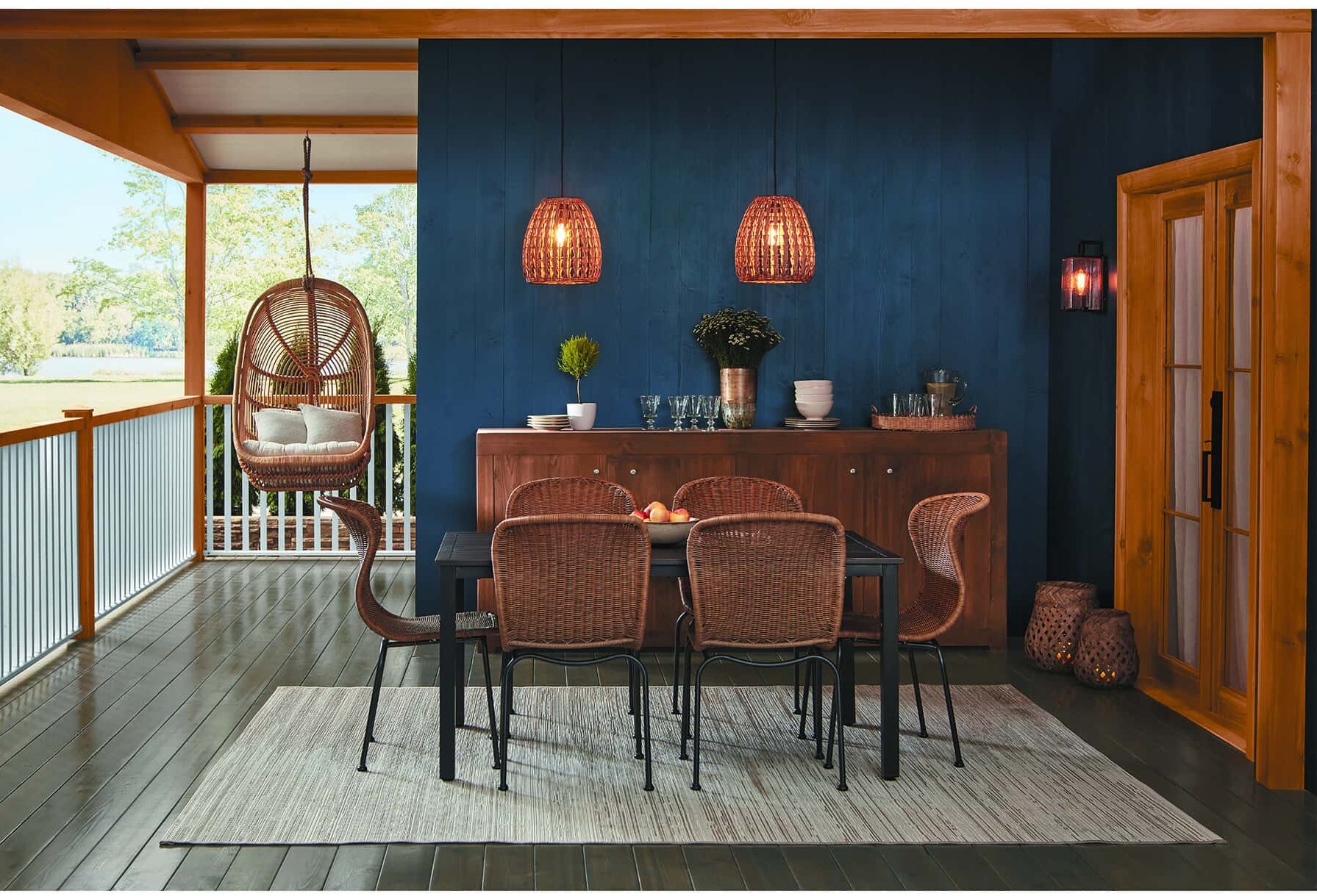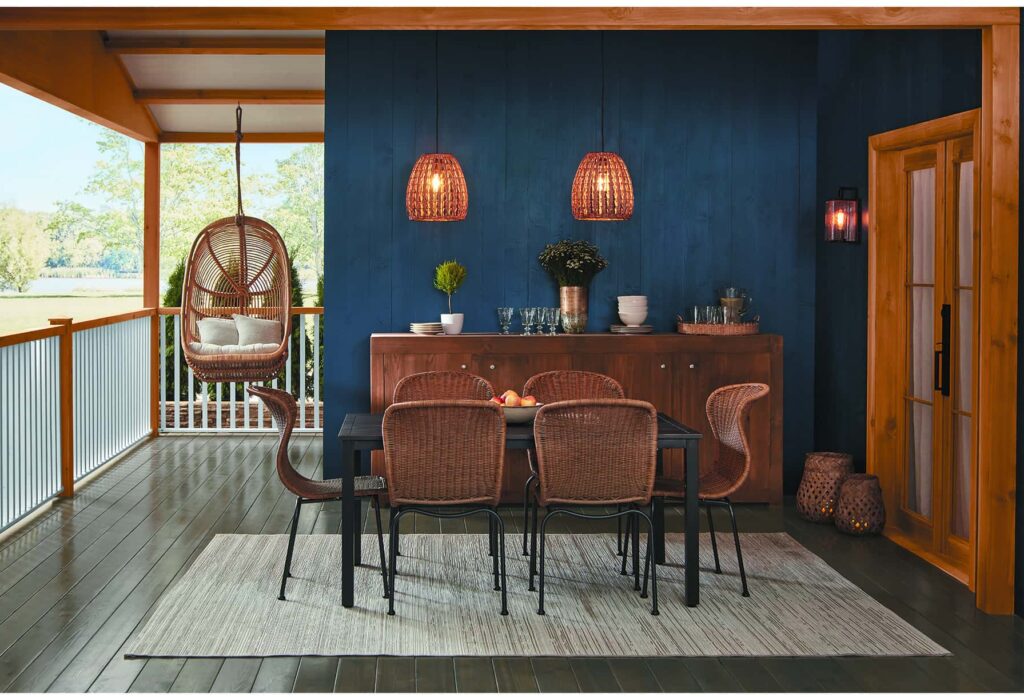 Practical porch serving area
Take your favorite outdoor area to the next level. This solid-color stain helps create a multipurpose space that's both functional and inviting—allowing you to foster conversation, connection and camaraderie over food, drinks and its luxurious midnight hue.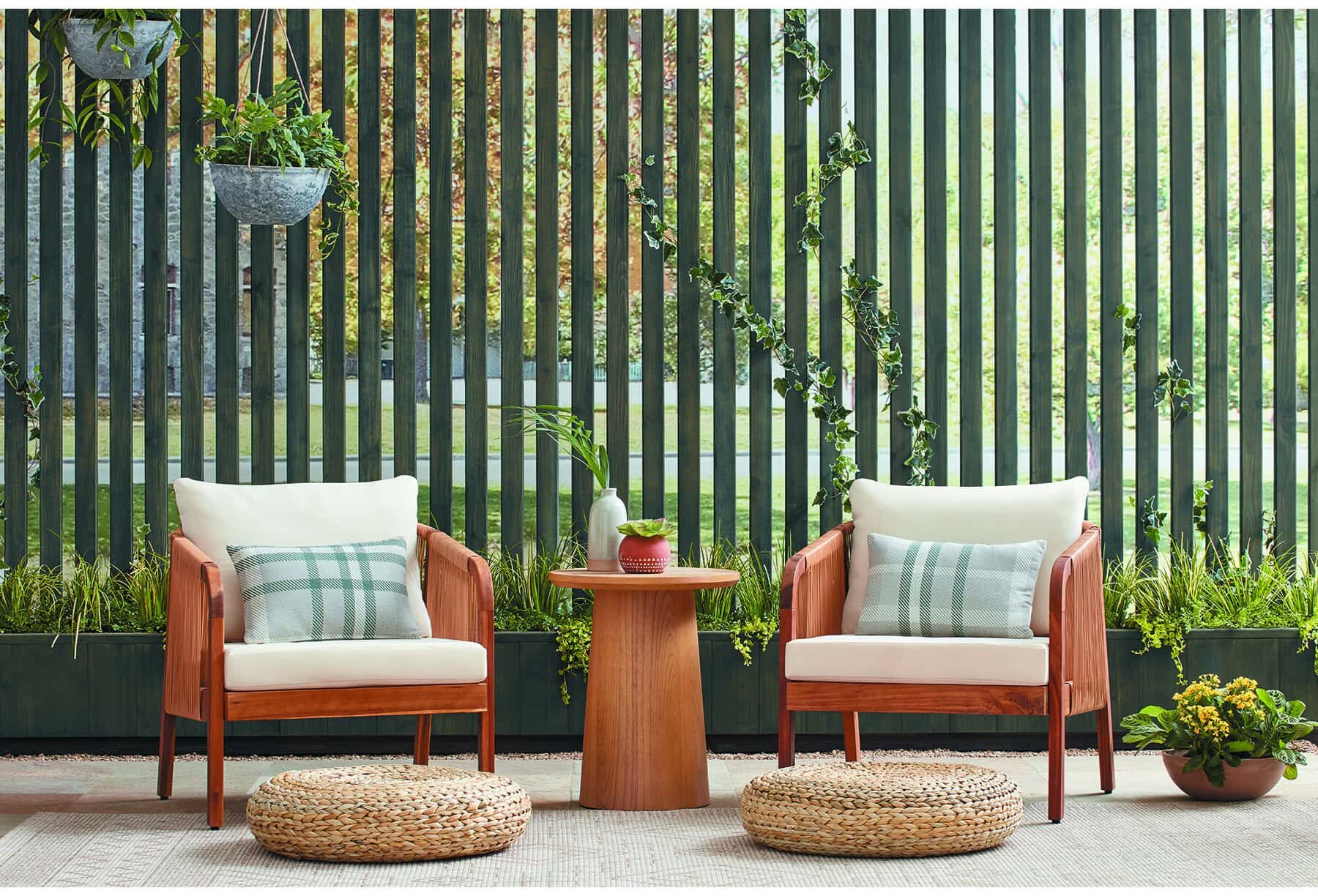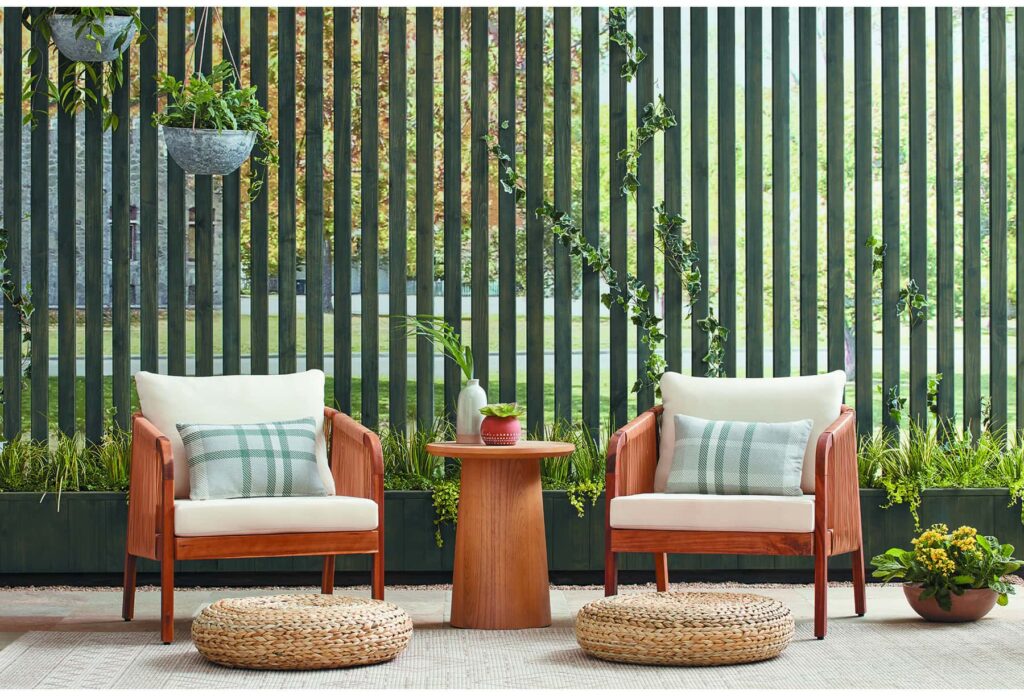 Private patio wall trellis
Impart a comforting, restful ambiance to your outdoor gathering space with a privacy trellis and stylish seating. Whether you're enjoying drinks and chatting with friends or hosting a large family get-together, guests are sure to enjoy feelings of safety and serenity throughout the event.
The anchoring color for each Trend of the Year project is Newburyport Blue, a deep, bold midnight hue rooted in heritage and luxury. The timeless shade delivers a touch of elegance to bring a relaxed, comforting aesthetic to well-loved outdoor living areas, helping you and your guests feel at home outside, whether you are gathering to cook, dine, relax or play. And depending on your desired balance of color and protection, Newburyport Blue is available in Cabot Solid, Semi-Solid, Semi-Transparent and several other exterior wood stain products in the Cabot-brand portfolio.
"Cabot brand offers products to not only protect exterior wood but also to help beautify outdoor spaces using wood stain colors and opacities complementary to our homes," said Kim. "Not only does Newburyport Blue embody the desire for garden spaces that mimic interiors, creating safe spaces that are both private and secure, but it's also a mood-boosting shade that offers improved connection to the natural world."
Cabot products can be purchased at fine retail locations including Lowe's®, ACE Hardware®, Menards®, True Value® and Do It Best®.
For more information about Cabot Brand's 2023 Outdoor Trend of the Year, visit cabotstain.com/toty.