The annual Extreme How-To preview of the NAHB International Builders' Show®
Event: The NAHB International Builders' Show®
Where: Las Vegas Convention Center, Las Vegas, Nevada
When: JAN 31 – FEB 2, 2023

The NAHB International Builders' Show® (IBS) is the premiere annual event for the Residential Construction Industry. This year's show welcomes 57,000 plus homebuilders, contractors, and remodelers from around the globe. IBS will again co-locate with the National Kitchen & Bath Association's (NKBA) Kitchen & Bath Industry Show® (KBIS) for the 10th Annual Design & Construction Week® (DCW). Registrants will also be able to attend the National Hardware Show (NHS) which will also be at the Las Vegas Convention Center at that time. Registration for IBS will also allow attendees access to the show floors of KBIS and NHS.
The exhibition halls will feature new products and innovations in categories such as building materials, tools, and appliances. This preview gives you a pre-show glimpse at our recommended booths to visit for 2023.
CAMO-Booth C6942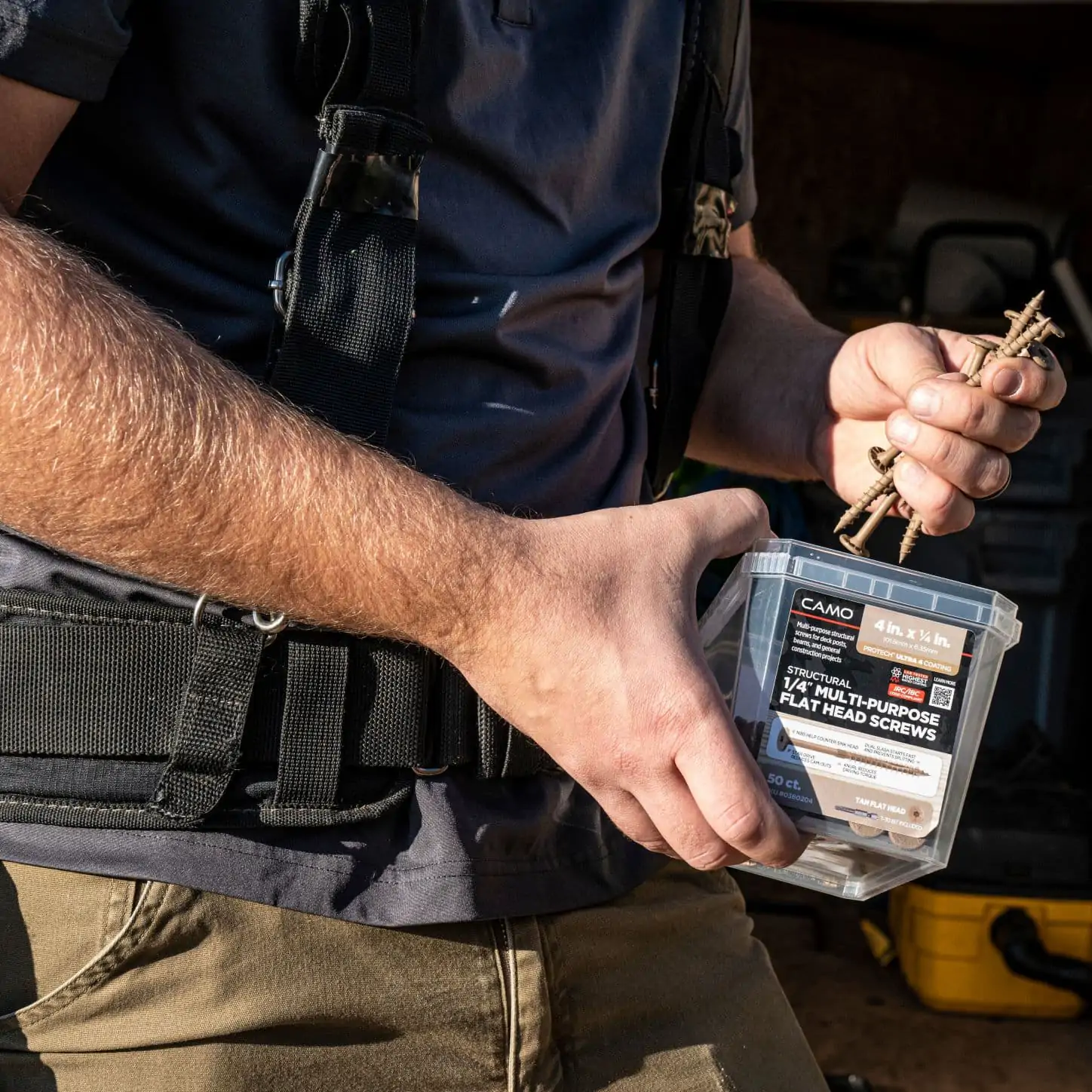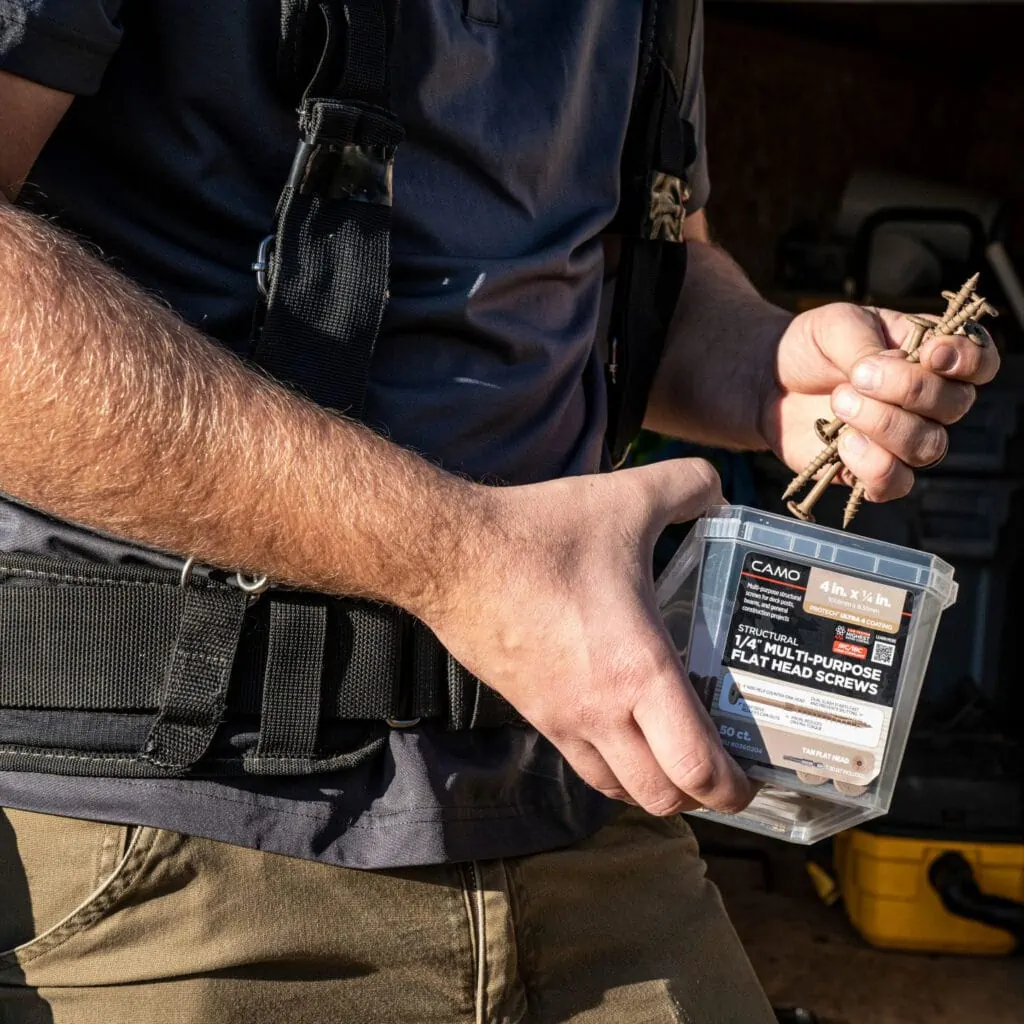 National Nail's CAMO brand of innovative tools and fasteners will introduce new CAMO Structural Screws at IBS for the deck structure and beyond! Tested 2X longer than industry standards, the new Structural Screws are certified IRC/IBC code compliant and feature CAMO's proprietary PROTECH™ ULTRA 4 coating with four layers of industry-leading corrosion resistance. Designed to help builders complete any project, the wide variety of Structural Screws include the deck substructure, interior framing, ledger and general construction. Their current innovations for deck board installation include stand-up and hand-held tools for fastening hidden deck clips and LEVER® for aligning clips with grooved decking and straightening warped boards. CAMO Universal Deck Clips are up to 5X faster to install when used with their unique deck tools. www.camofasteners.com
Maze Stainless Steel Painted Trim Nails-Booth C8042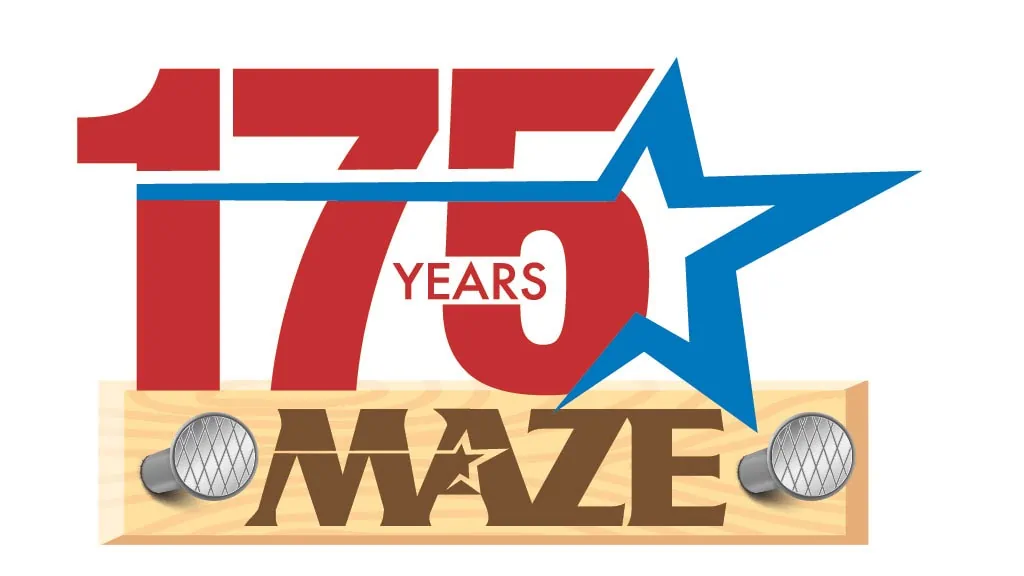 Maze Stainless Steel Painted Trim Nails are high-quality painted trim nails for use with trim coil, soffit, and fascia. Available painted in many different colors – pre-matched to coil manufacturer's colors. These nails have a striated head – Specially designed to hold paint more effectively than a flat head.
In business since 1848, Maze Nails has a long standing tradition of providing top-quality nails to the building industry. Maze Nails is proud to be one of the last and longest standing manufacturers of 100-percent American-made nails. Maze has been setting the standard for 175 years. mazenails.com

Trex® Seal™ Ledger Flashing Tape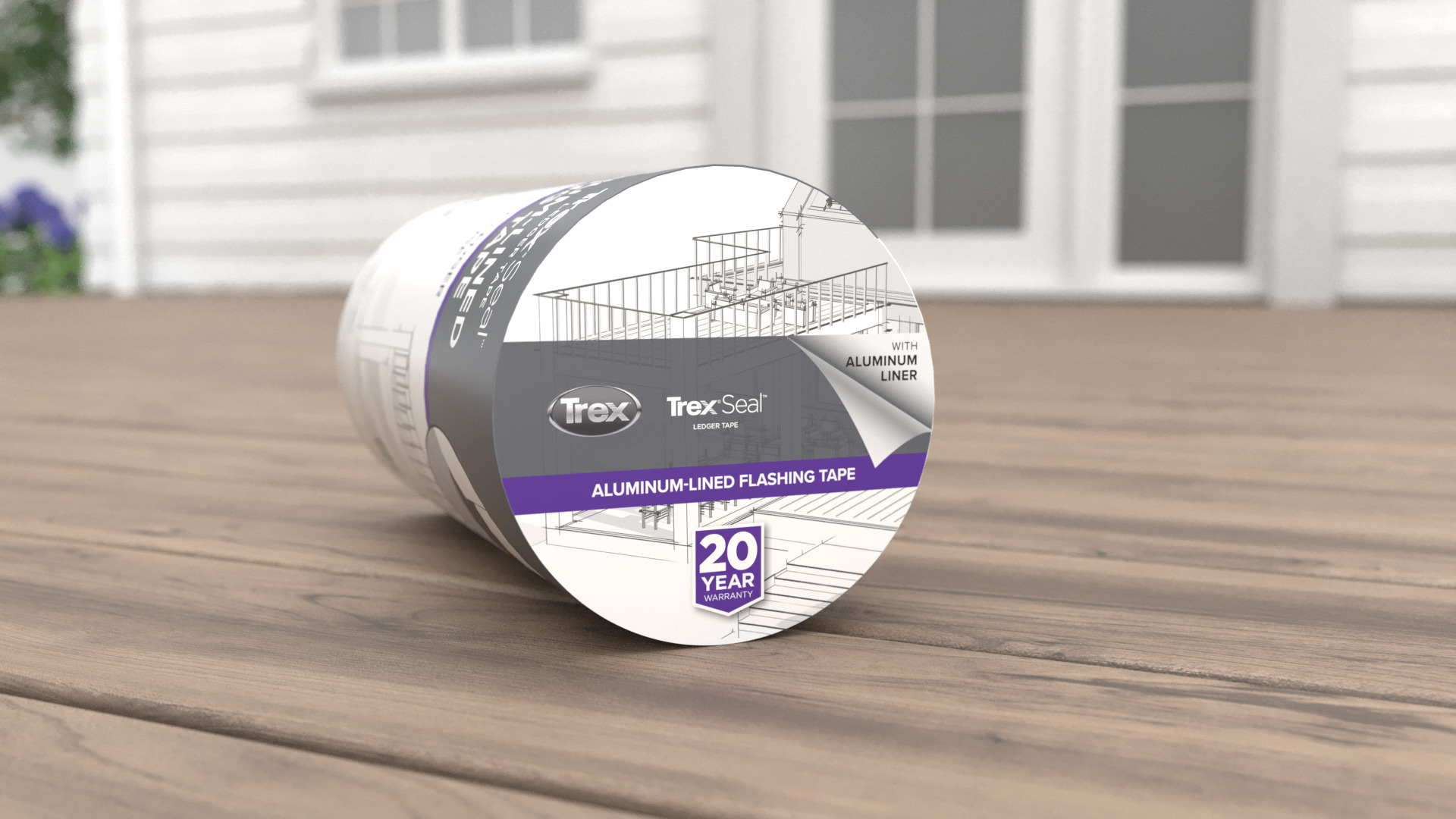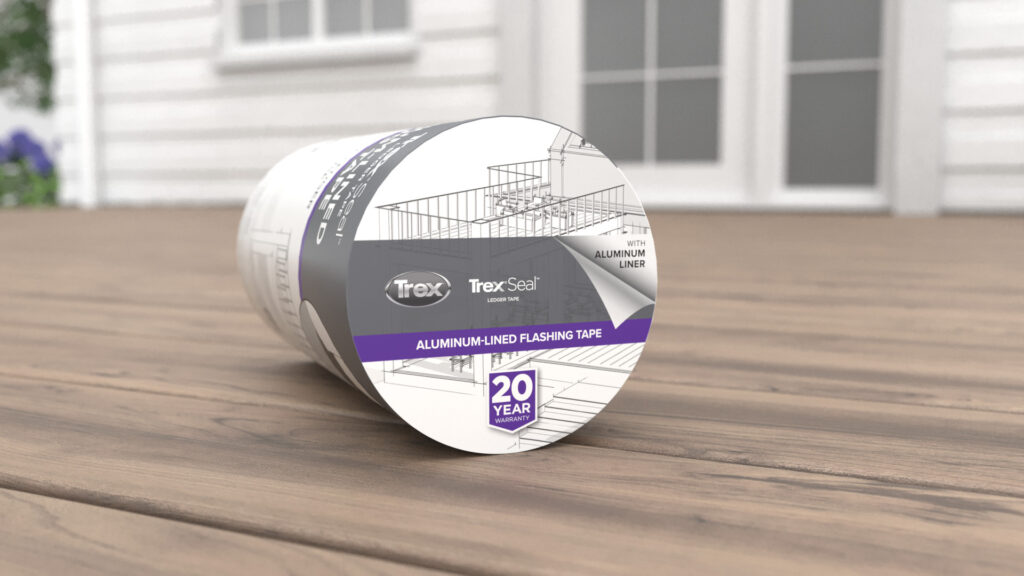 Trex® Seal™ takes ledger flashing to a whole new level by combining the best performance features of metal and tape flashing in one easy-to-use product. Designed specifically for deck applications both in its function and size, this 11"-wide butyl-based tape is engineered with an aluminum liner to offer a superior alternative to traditional ledger flashing. It's width creates a waterproof barrier that provides complete coverage of the ledger board. It also seals any gaps between the ledger and the substructure for optimal protection. A convenient 5.5" double-release liner makes the tape easy to install allowing users to bend and set it in place without it flexing back like other flashing tapes. To learn more, go to www.TrexSeal.com.
Forza – Booth C2108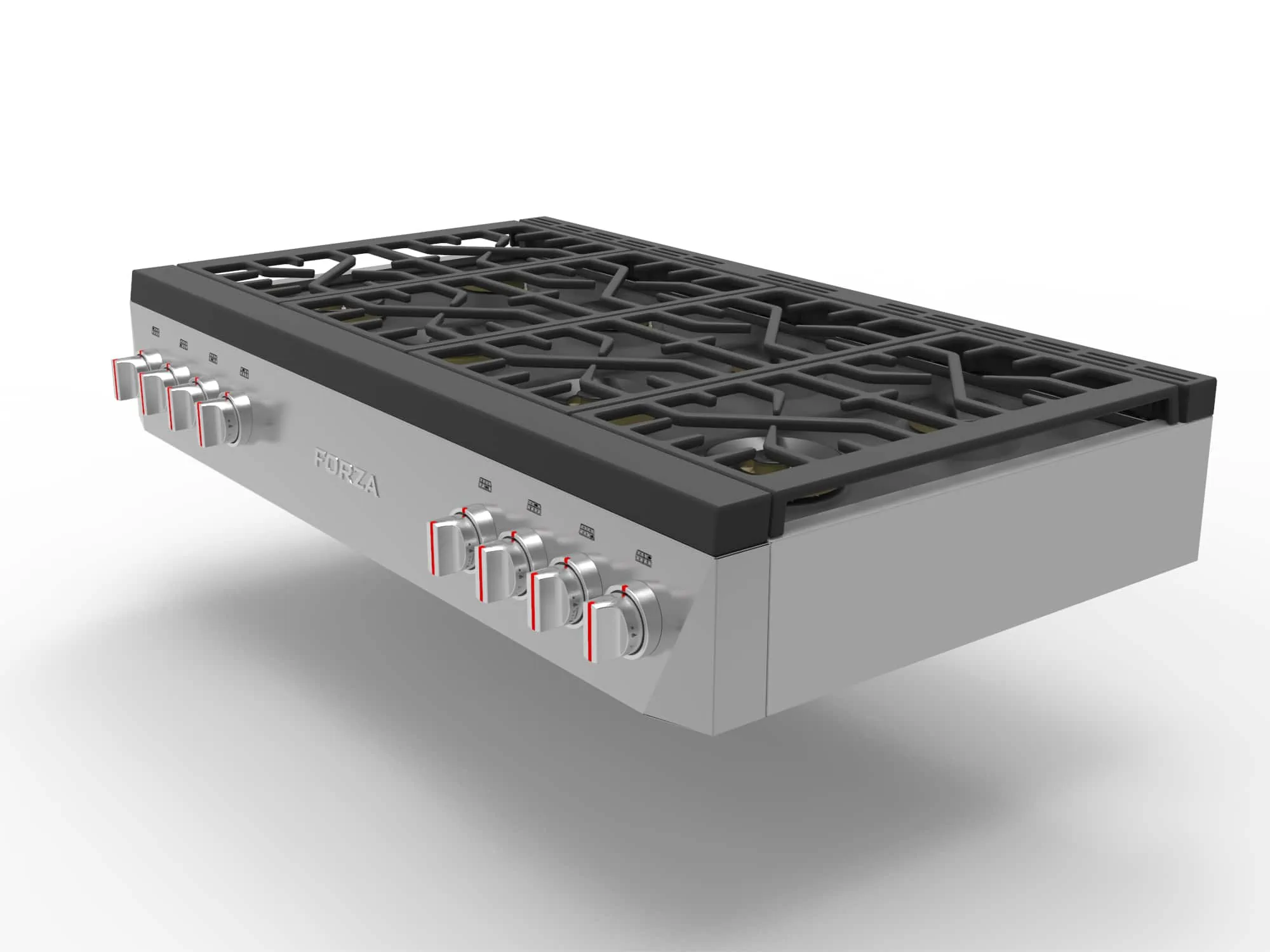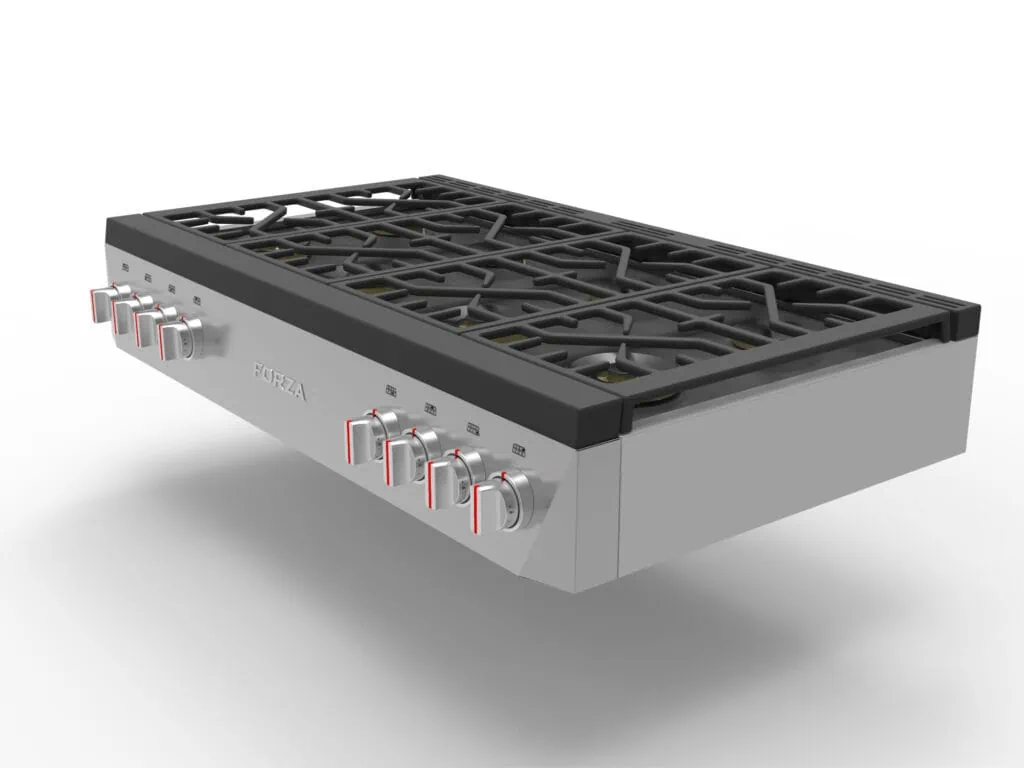 The 48-inch Professional Range Top
The 48-inch Professional Range Top features eight full brass burners – four front-range dual-flame burners that adjust from 685 BTU for simmering to a powerful 20,000 BTU and four single-flame burners in the back that range from 2,200 to 12,000 BTU, giving you precise cooking control.
It is equipped with Forza's continuous Infinito™ Grate System edge-to-edge cast iron grate system with an integrated bullnose – the industry's largest continuous usable cooking surface.
It also comes with a fastback porcelain trim that provides a seamless integration into your kitchen island while increasing the usable cooking service even further for maximum efficiency.
The black porcelain spill tray makes cleanup simple while providing a dramatic aesthetic for the range top that emphasizes the brass burners, while the stainless-steel knobs with a red "racecar" stripe elevate your kitchen design.
Its bold form and style embodies the soul of radical Italian design with the heart of an American muscle car, featuring unique angular racecar-inspired lines.
Watch the range-top feature video (:55): https://www.youtube.com/watch?v=mk9Wj9B21i0
Westlake Royal Building Products™- Booth C3819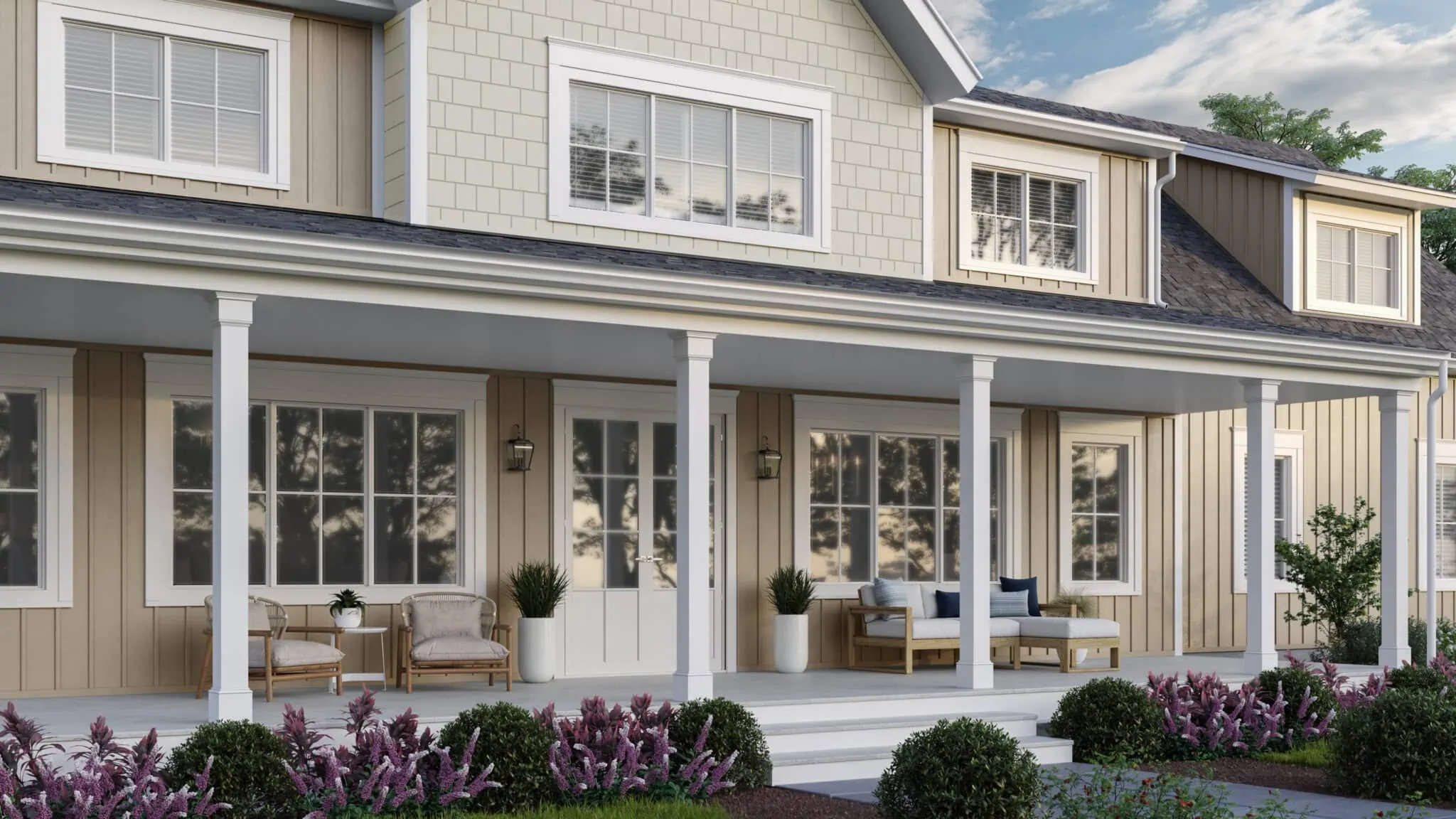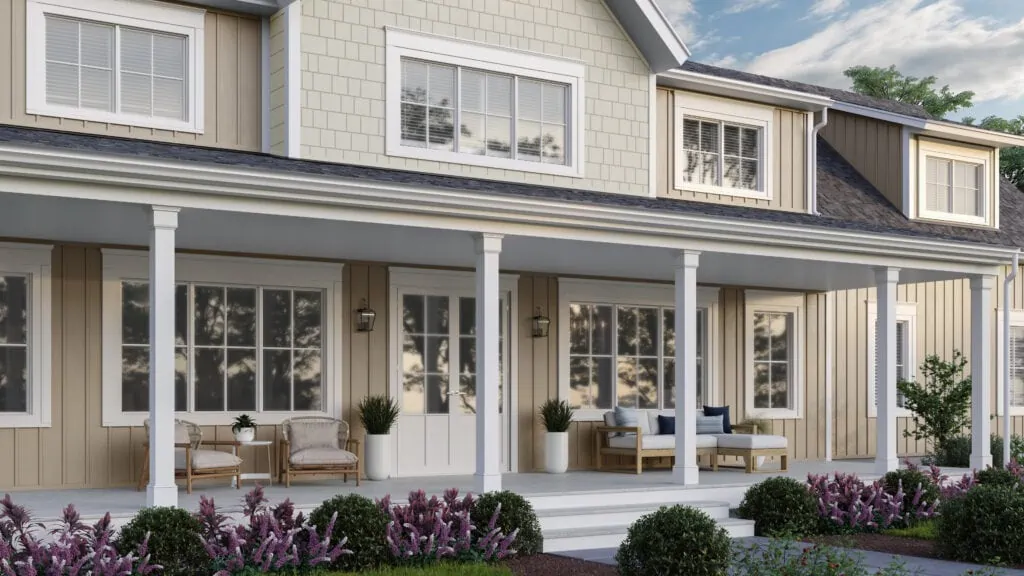 Westlake Royal Building Products™, a Westlake company, will launch a new campaign and immersive experience, showcasing its breadth of innovative interior and exterior building products, at the 2023 NAHB International Builders' Show® (IBS) in Las Vegas from January 31 – February 2, 2023.
Westlake Royal Building Products' new booth, located in the Central Hall (C3819), marks the official debut of the new Westlake Royal Building Products 2023 campaign, which will highlight the rich legacy, innovative design and boundless possibilities of Westlake Royal's portfolio of industry-leading brands, including TruExterior® siding, Versetta Stone®, Celect® Cellular Composite Siding, DaVinci® Roofscapes, Eldorado Stone and Cultured Stone, Zuri® Premium Decking, Atlantic Premium Shutters® and more.
Westlake Royal Building Products™ will also introduce an online 3D interactive experience at the booth. The Immersive program invites participants to explore product, color and texture options for enhancing the exteriors of three unique homes with six different schemes per house. Contractors, builders and homeowners can discover the boundless array of materials and expressive color palettes available from Westlake Royal Building Products as they explore the Custom Home, Mid-Range Home and Multi-Home Builder designs available within Immersive. westlakeroyalbuildingproducts.com
Cultured Stone – Booth C3819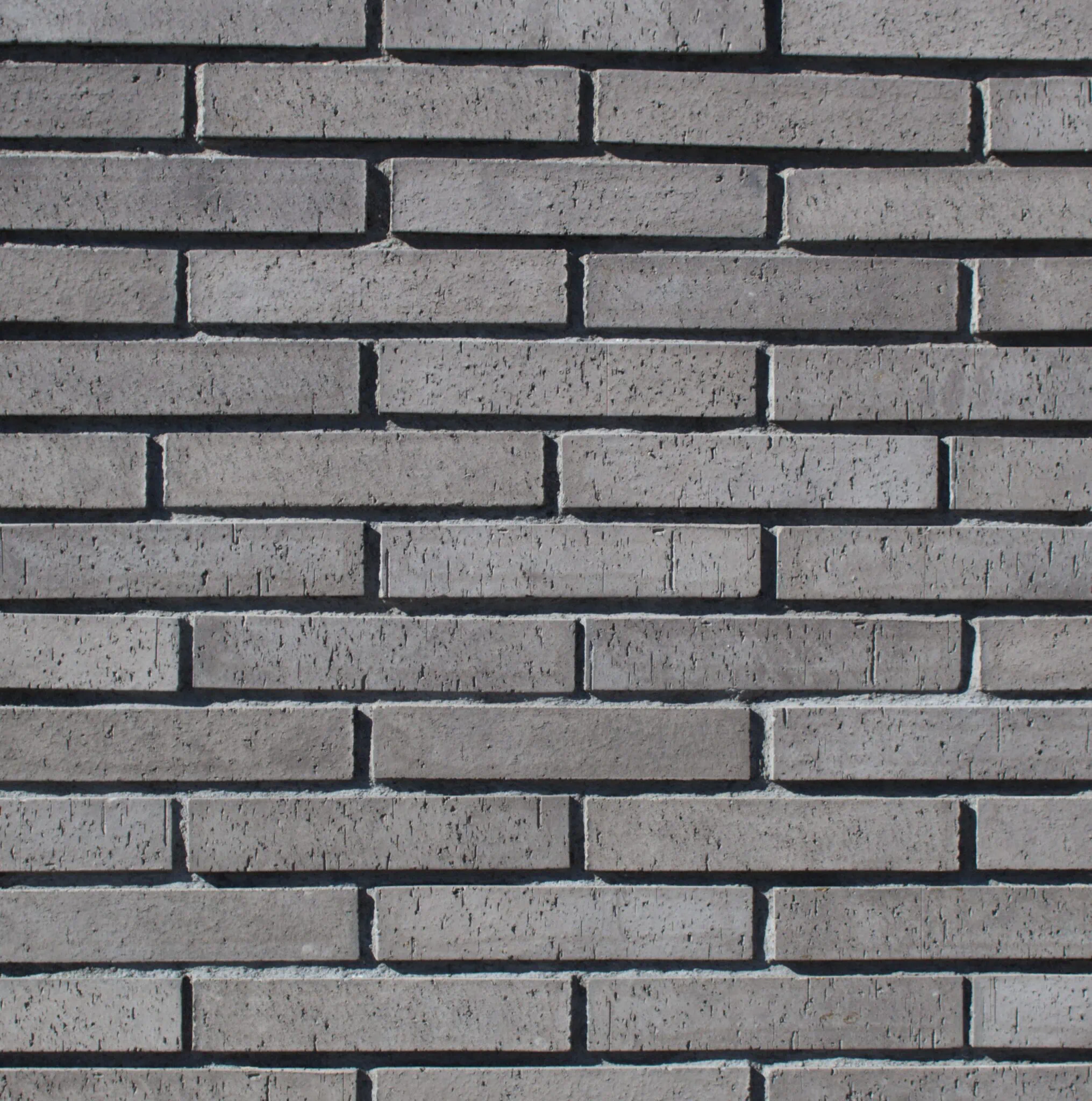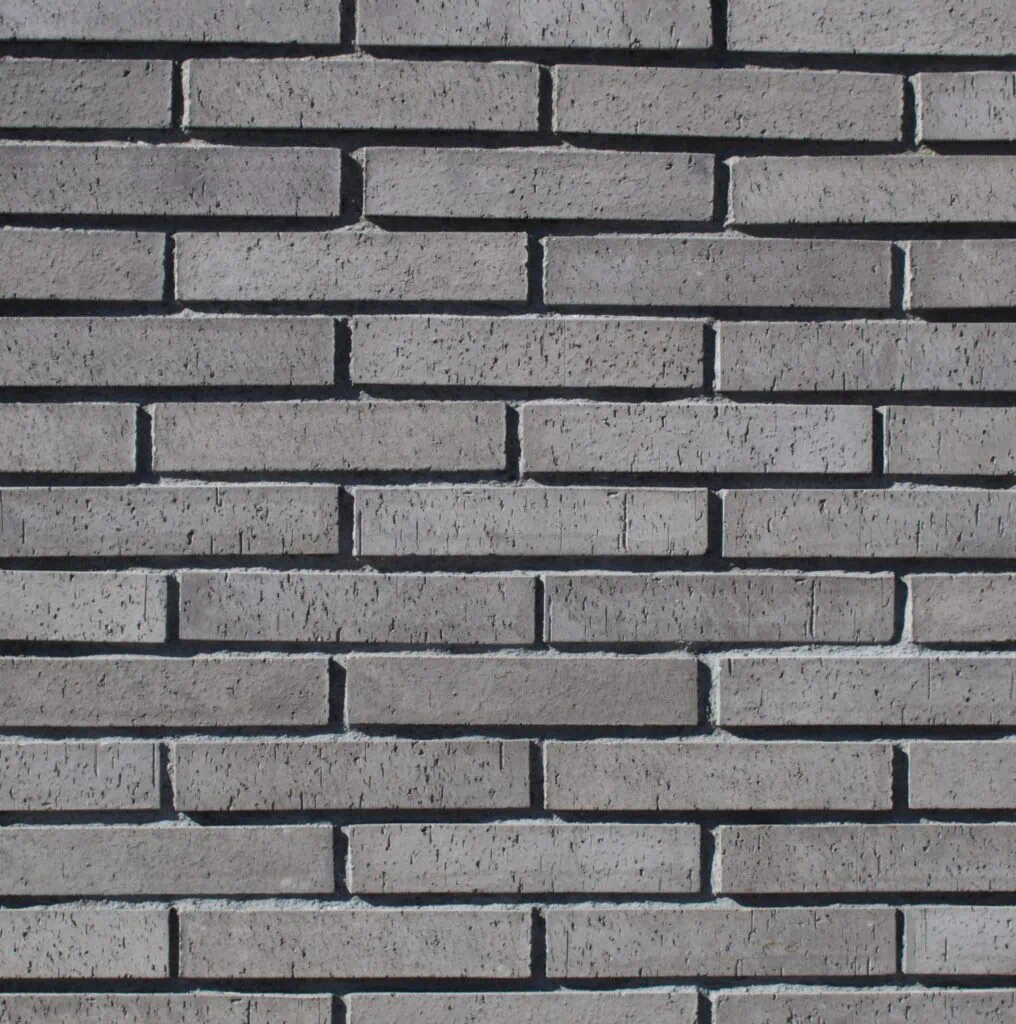 Tenley Brick
In contrast to more tumbled brick surfaces that call back to the old-world character of more traditional structures, Tenley Brick features simple, slender lengths and natural textural details with defined edges.
Tenley Brick offers subtle tonal transitions for an expressive aesthetic that feels both modern and organic.
Fashioned for more contemporary applications, Tenley Brick's clean-cut linear brick shape draws attention to the horizontal and vertical layout of a wall.
The sleek silhouette offers dynamic potential to explore unique bond and patterning options.
Tenley Brick is available in four contemporary colorways.

Loften is a creamy white that brings brightness into any space.
Kullen's soft grey palette offers a modern yet neutral background for interior spaces.
Wildon's flint gray palette blends with undertones of soft brown and hints of light gray.
Nori is a charcoal gray with hints of ash and silver throughout.

Dimensions: 2.25"H x 10.5"
Price: Varies per project.
Kindred Outdoors + Surrounds – Booth C3819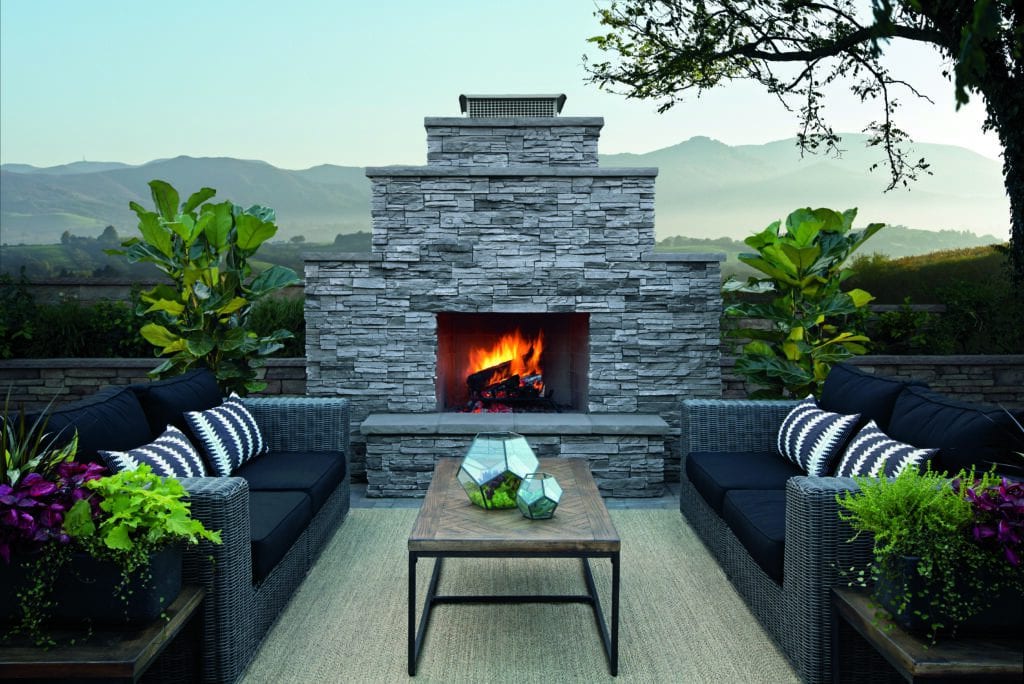 The bold silhouette of The Sherwood™ Wood Burning Fireplace creates a fascinating focal point for open air conversations among sage sophisticates while providing the warmth and pleasant crackle of burning wood.
A design statement of monumental proportions, the Sherwood can be dressed with any stone and accessories to complement and enhance your outdoor living space.
Dimensions: 47" D x 96" L x 93" H
Price: Varies by project
MoistureShield – Booth C6719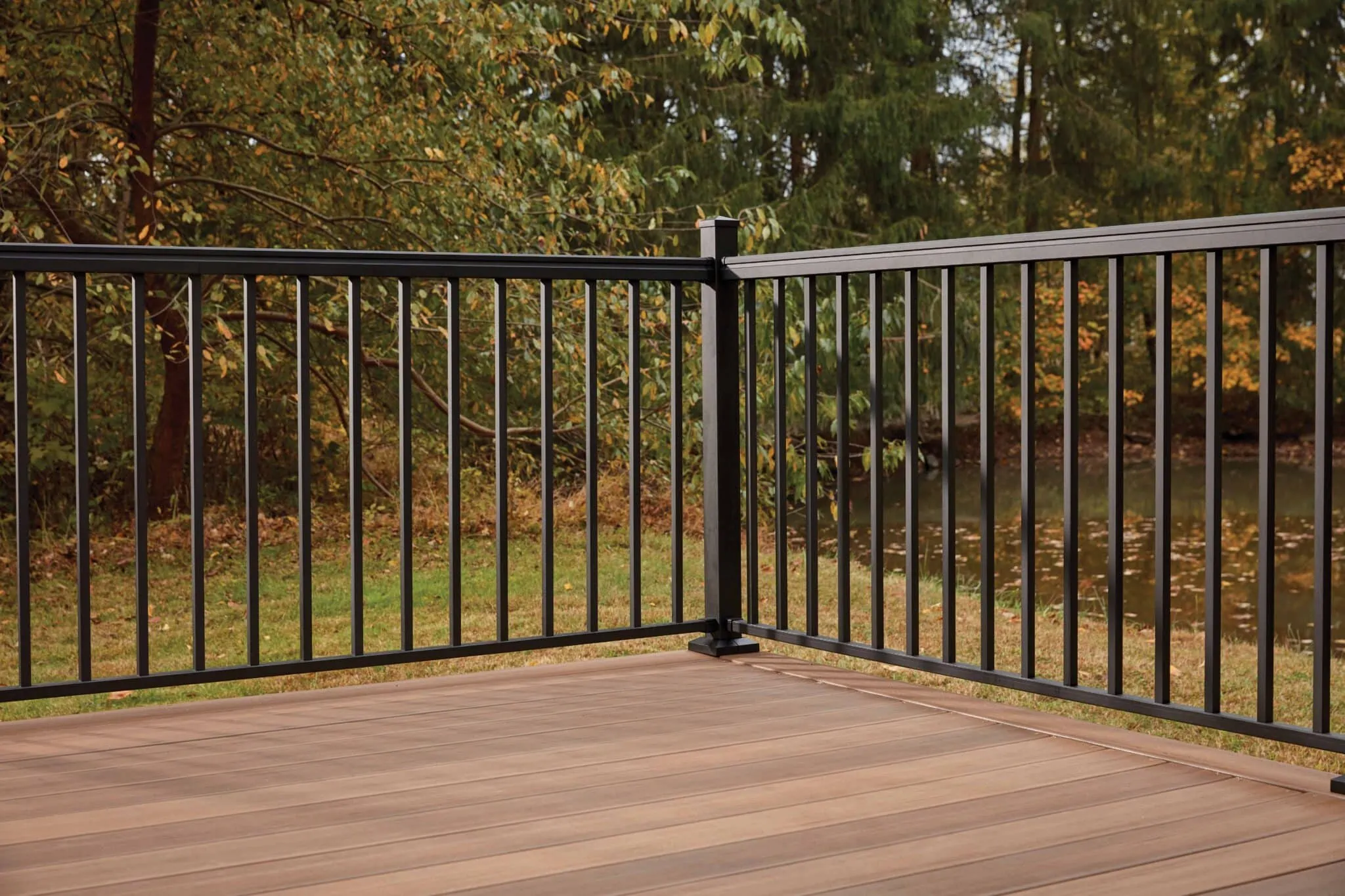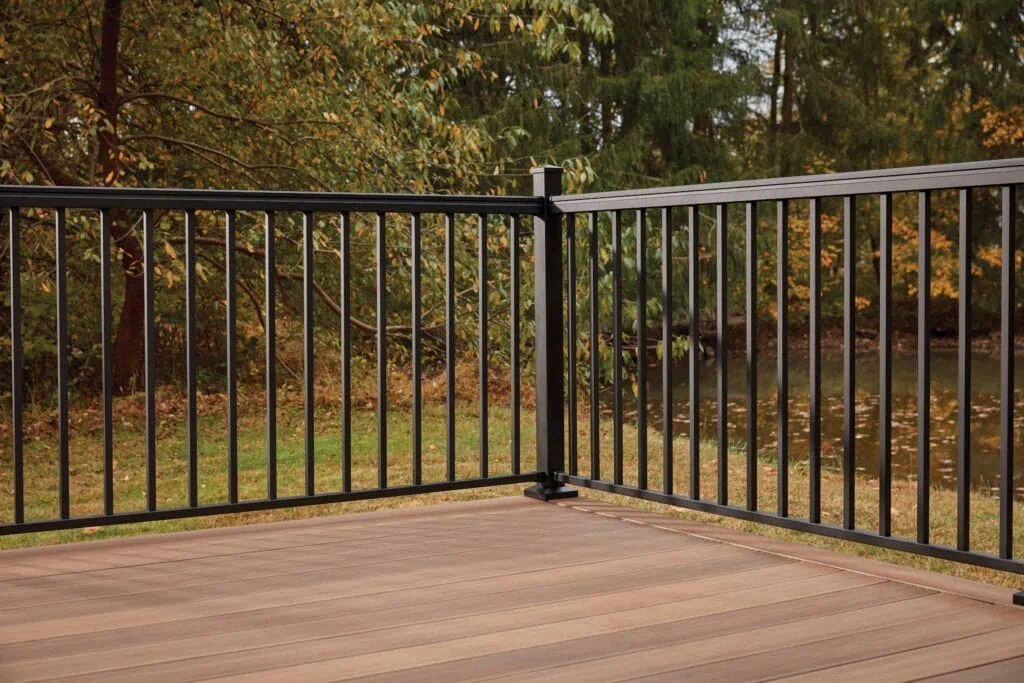 MoistureShield Capped Composite Decking will showcase new Meridian™ Catalina "greige" color with the look of aged shiplap to its existing three colors, featuring TruTexture surface for a very natural look. They also recently debuted new Solid Core™ Composite Series Railing in three profiles with unmatched durability and moisture resistance for years of beauty and performance and Compass™ Series Aluminum Railing that adds a contemporary, sophisticated look to any deck design. MoistureShield capped composite decking is known for its Solid Core manufacturing, which makes it the only composite that can be installed in the ground or under water. And, their industry-first option CoolDeck® Technology reduces heat absorption by up to 35% compared to other composites in similar colors. www.MoistureShield.com
 Genesis Products – Booth W1800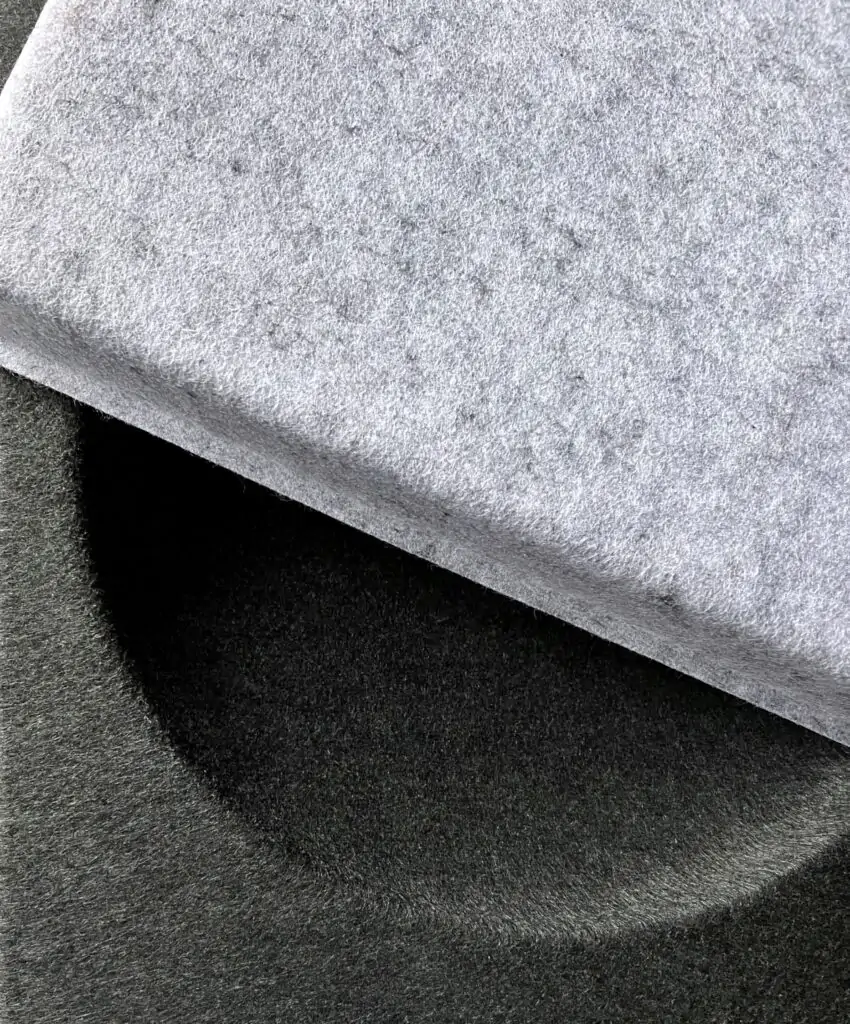 Genesis Products ventured into Residential Cabinet Doors and at IBS, will debut new Qwel Designer Acoustic tiles for the residential and commercial markets. Qwel tiles deliver an eco-friendly collection that is aesthetically attractive and naturally manages sound at a reasonable price point. Available in six designer styles featuring edges, drops and curves, Qwel tiles can be mixed and matched to achieve elegantly unique designs. Colors include Black, White, Charcoal and Light Gray as well as special order custom colors, shapes and sizes. Qwel tiles reduce unwanted noise by .75 NRC (Noise Reduction Coefficient) and up– i.e. 75% of sound in the space is absorbed, while the other 25% is reflected. This results in improved clarity of sound to enable focus, learning, productivity and enjoyment. Genesis Products is a leading supplier of laminated panels, wood components and custom molded solutions serving OEMs across a growing spectrum of industries including RV, Manufactured Housing, Building Materials, Healthcare, Office & Education, Cabinet & Storage, Furniture, Transportation, and Heavy Truck. Learn more about Qwel tiles at Qwel (qweltiles.com)
Derby Building Products – Booth SU1025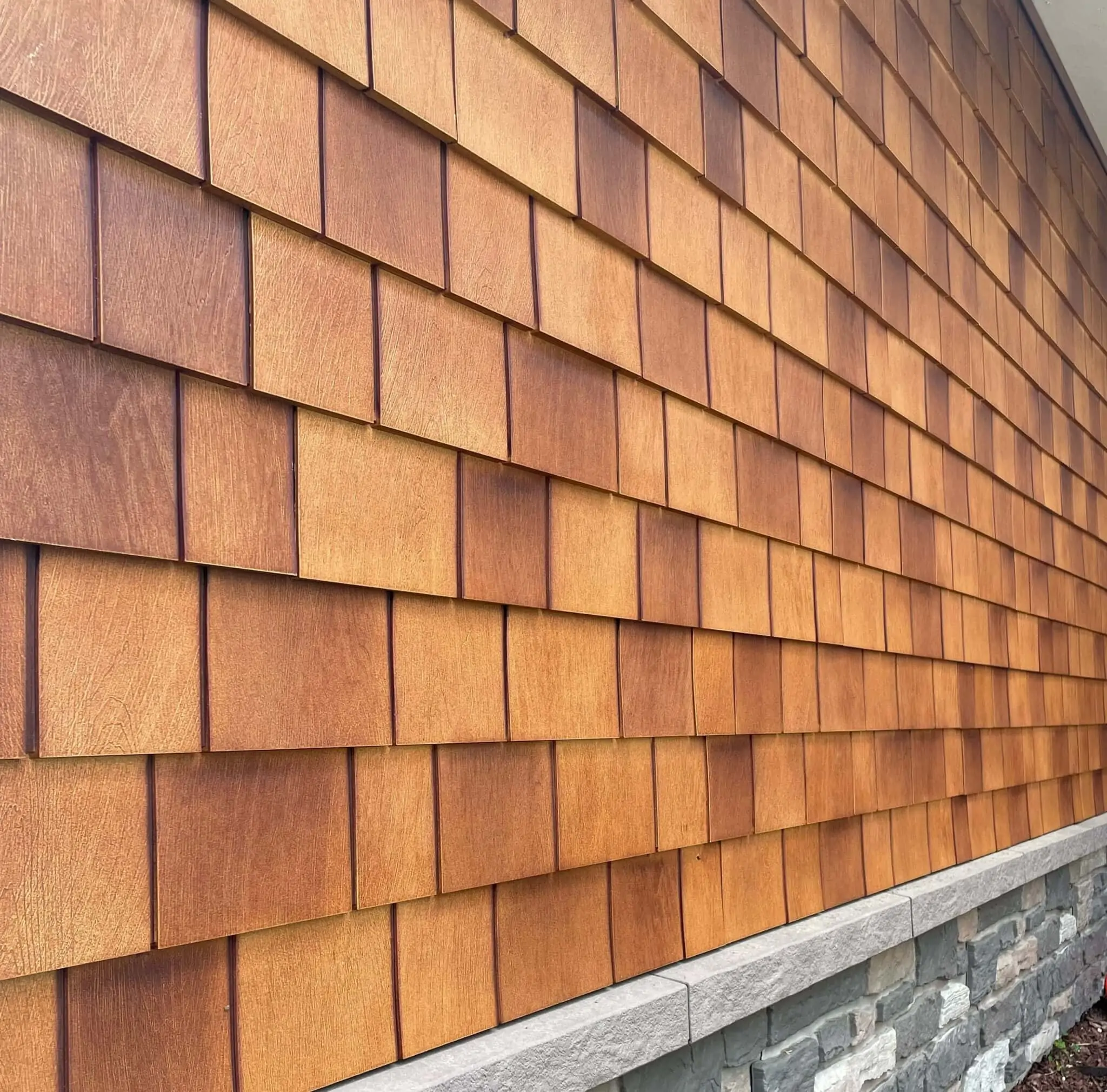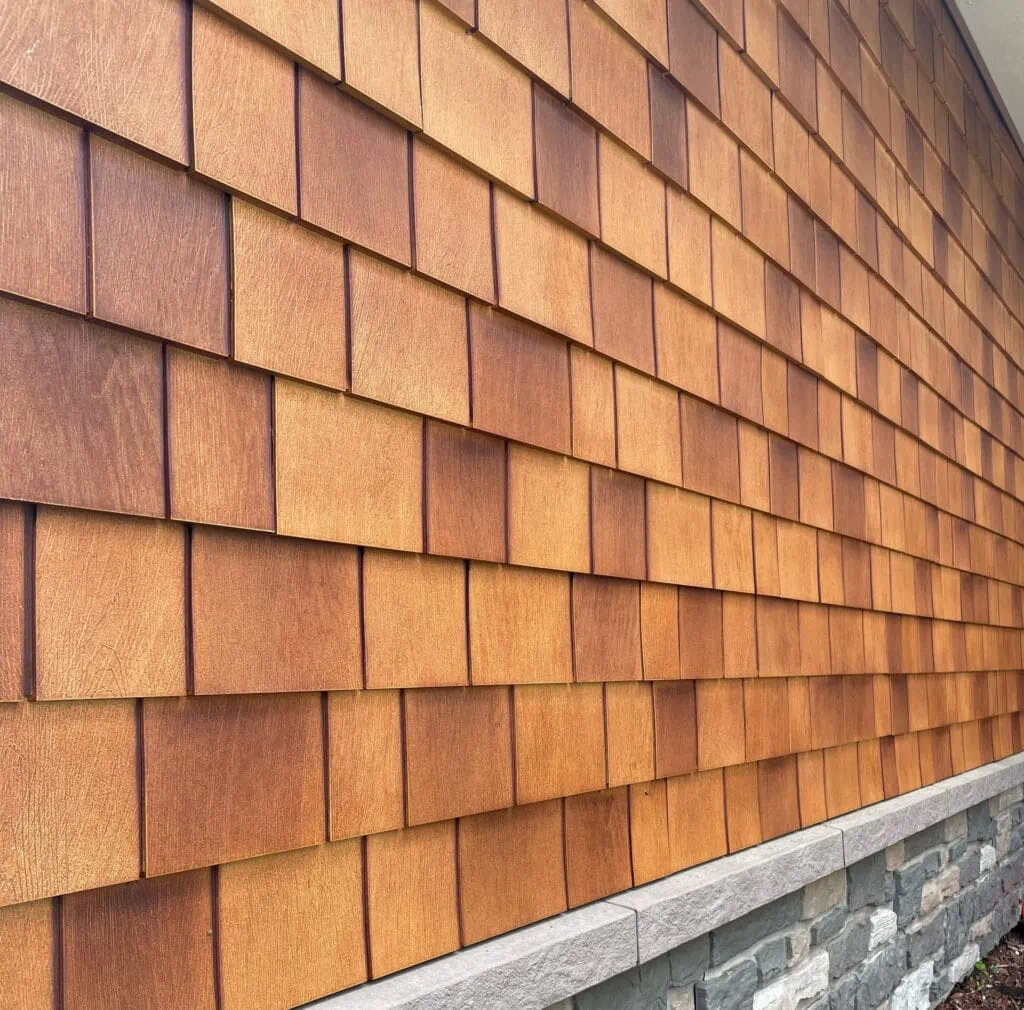 The manufacturer of the Tando® brand, Derby has introduced composite technology to its Beach House Shake authentic composte shingle. It strongly resembles natural cedar  and can be used for the whole house or as gable accents for mixed material looks. The perfect substitution for natural cedar shingles, the composite shingle features strikingly realistic grains and saw cuts. In natural variations of untreated cedar that will stay looking as fresh as the day it was installed, Beach House Shake's innovative composite technology has reached a new level of realism and architectural precision. Derby will also feature TandoStone, the #1 brand of composite stone in two styles.  Both product lines install quickly and easily in panels for faster installation with no special tools required.  www.beachhouseshake.com www.tandobp.com
Hearth & Home Technologies- Booth C3315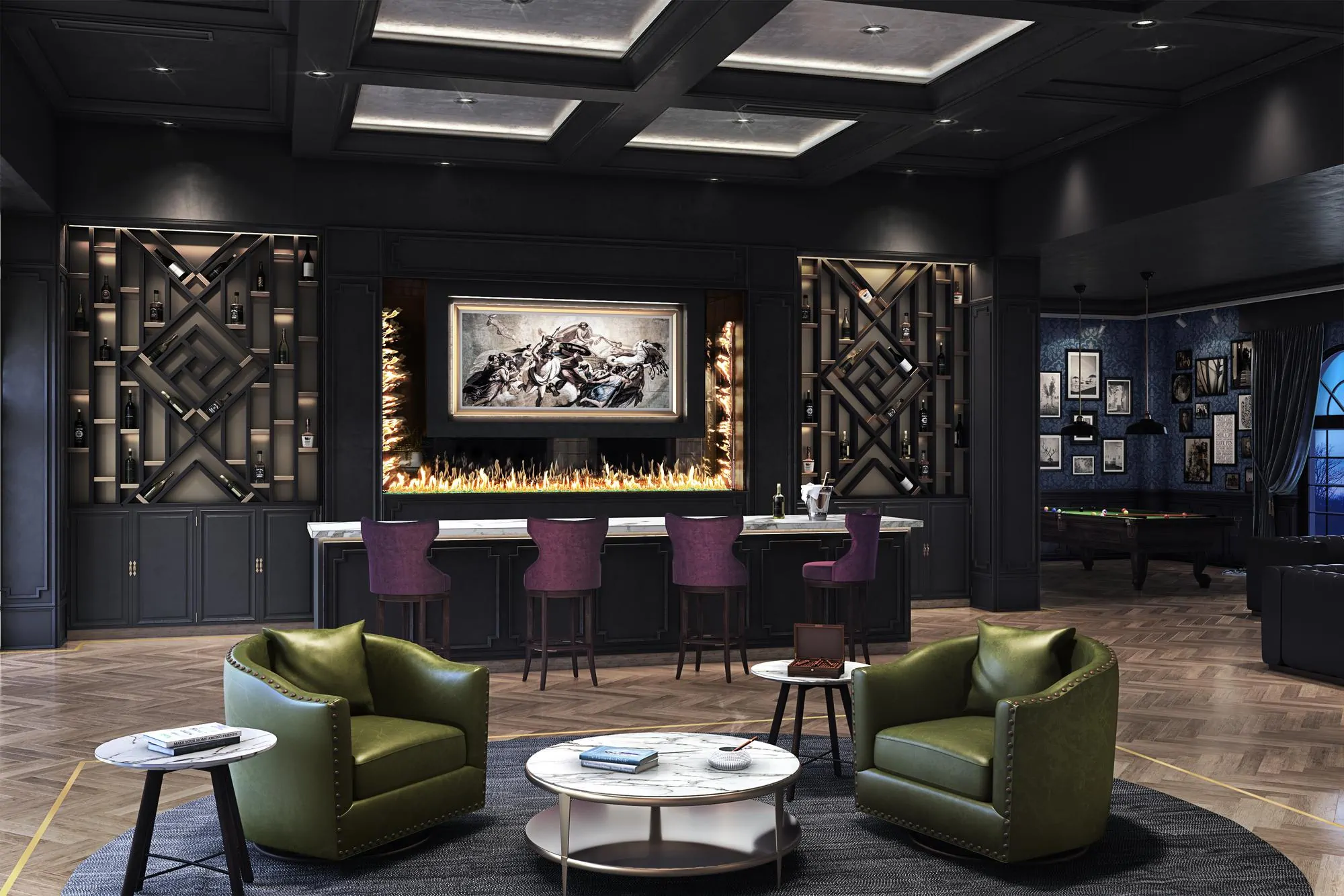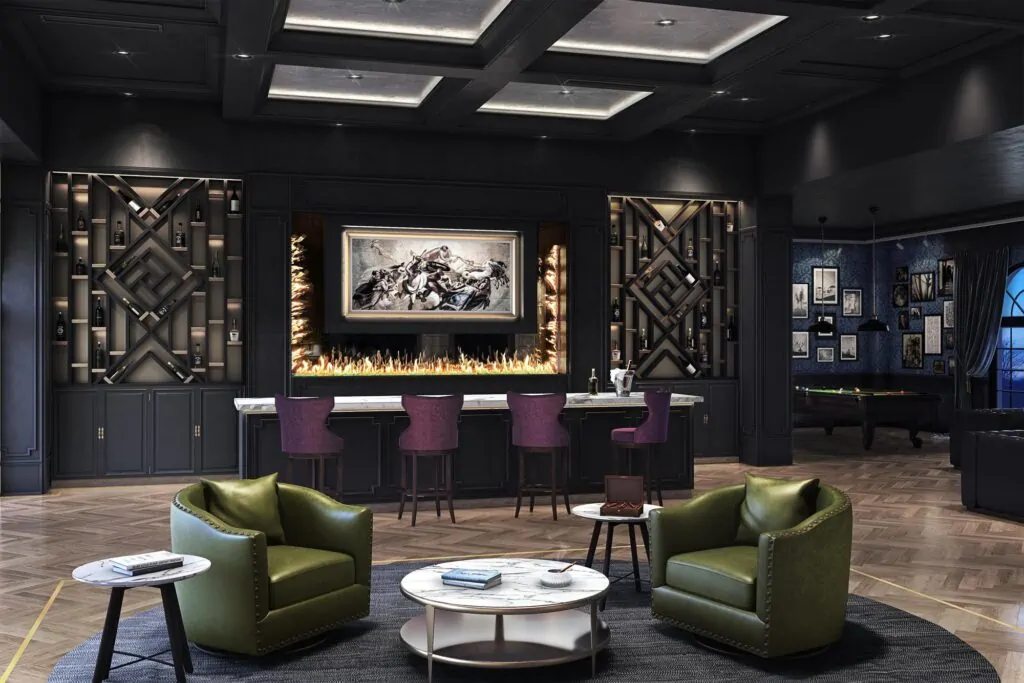 Thinking Outside the Fire Box
Stellar by Heat & Glo is breaking the mold when it comes to traditional fireplace design. This super-premium gas burning format gives designers and homeowners the ability to shape fire features into anything they can think up.
At the heart of Stellar's unique customization is a proprietary burner design available across multiple configurations, so designers can express their vision in any shape or size. These include linear, see-through, curved, custom four-sided, corner, bay, L-shaped, U-shaped, stacked, round, open flame, or even a mesmerizing vertical spiral of flames. Mirrored panels create reflections of seemingly endless flames through patented SafeSurface™ double-pane glass.
Through this unlimited customization, homeowners will be wowed by the bolder, taller flames with more BTUs (20,000) per linear foot than any other fireplace in its class, and a clean, modern aesthetic, which all works together to create a dramatic focal point.
Simpson Door- Booth C3848
Dog Doors for Your Simpson Door – New in 2023!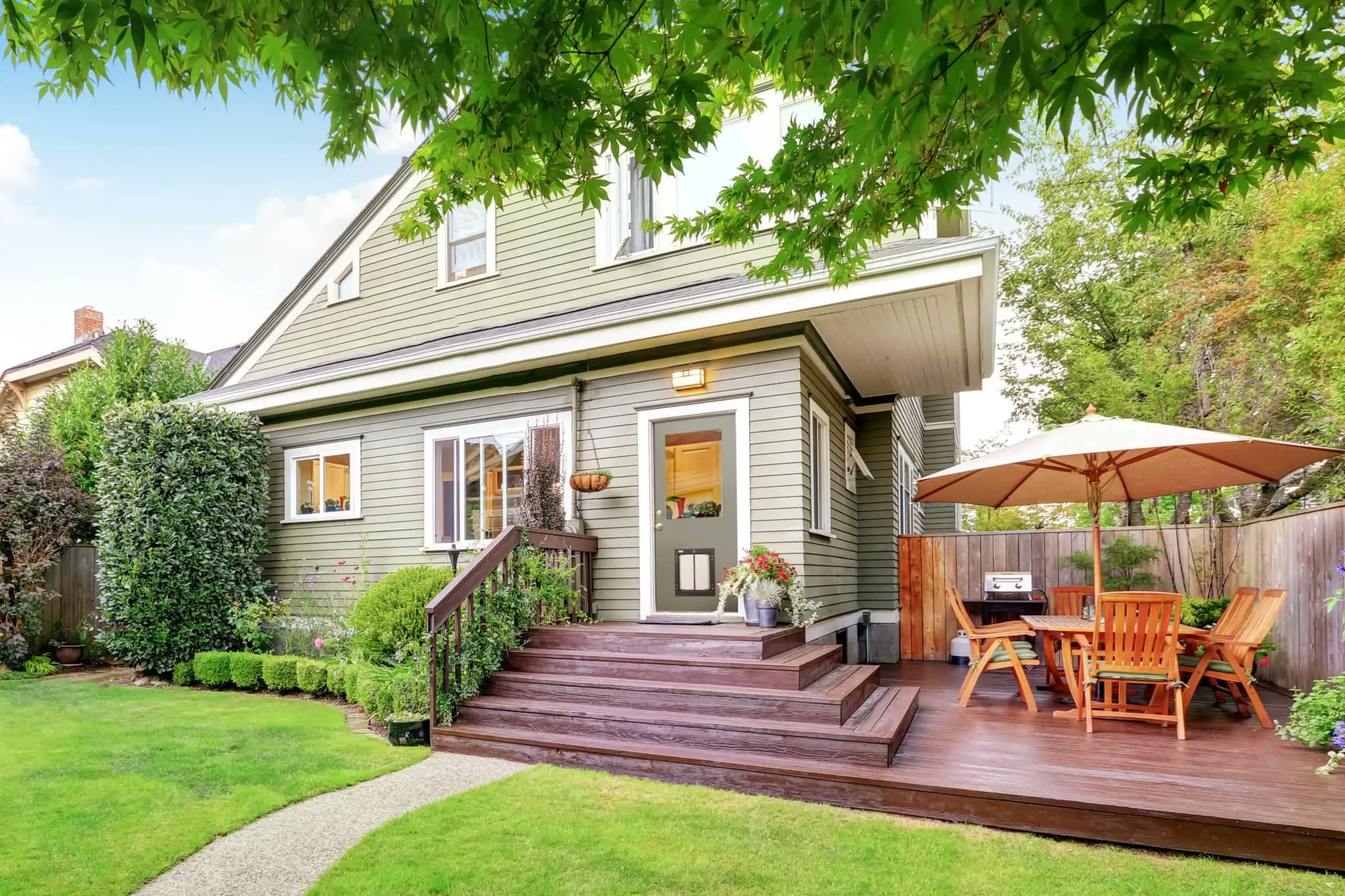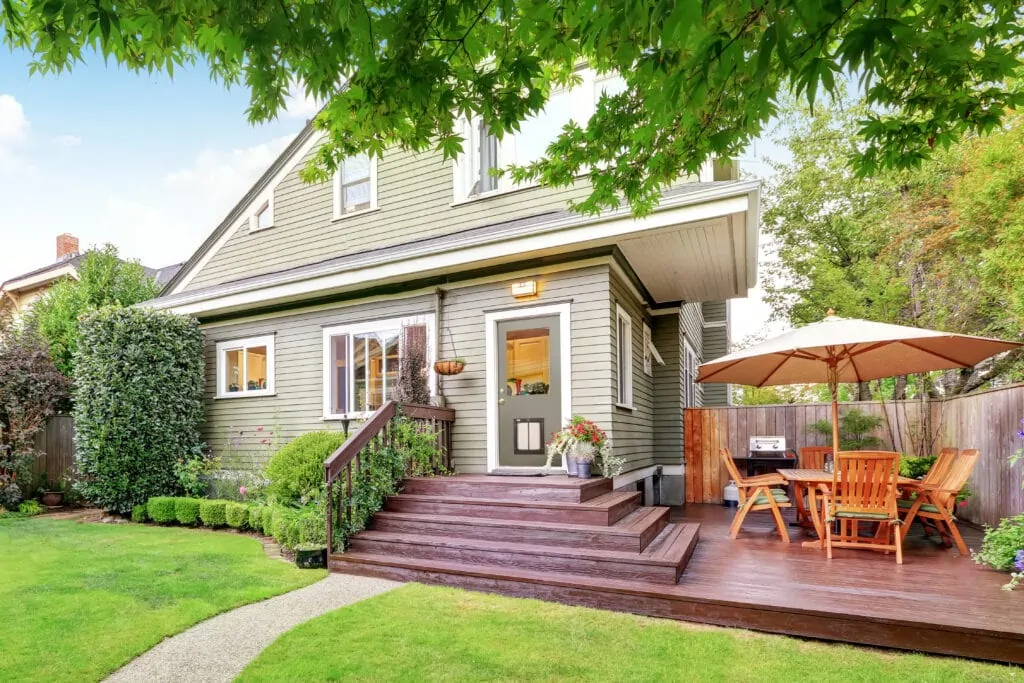 Simpson is combining two of our great loves—the love for our home and the love for our pets—with the introduction of its dog door collection. A practical design solution for any pet owner and their furry companion, Simpson's new dog door collection is featured in the 49971 Contemporary and 7008 Thermal Sash door styles. Like any Simpson door, these styles can be customized by size, wood species, glass type and profile. Made with heavy-duty aluminum frames and shatter-resistant K9 composite saloon-style panels with industrial weatherseal, the dog doors are pre-installed in your Simpson door on the factory floor. To fit your home and your dog, Simpson's latest offering is available in three finishes and three sizes, including medium (up to 40 pounds), large (up to 100 pounds) and XL (up to 220 pounds). Learn more at simpsondoor.com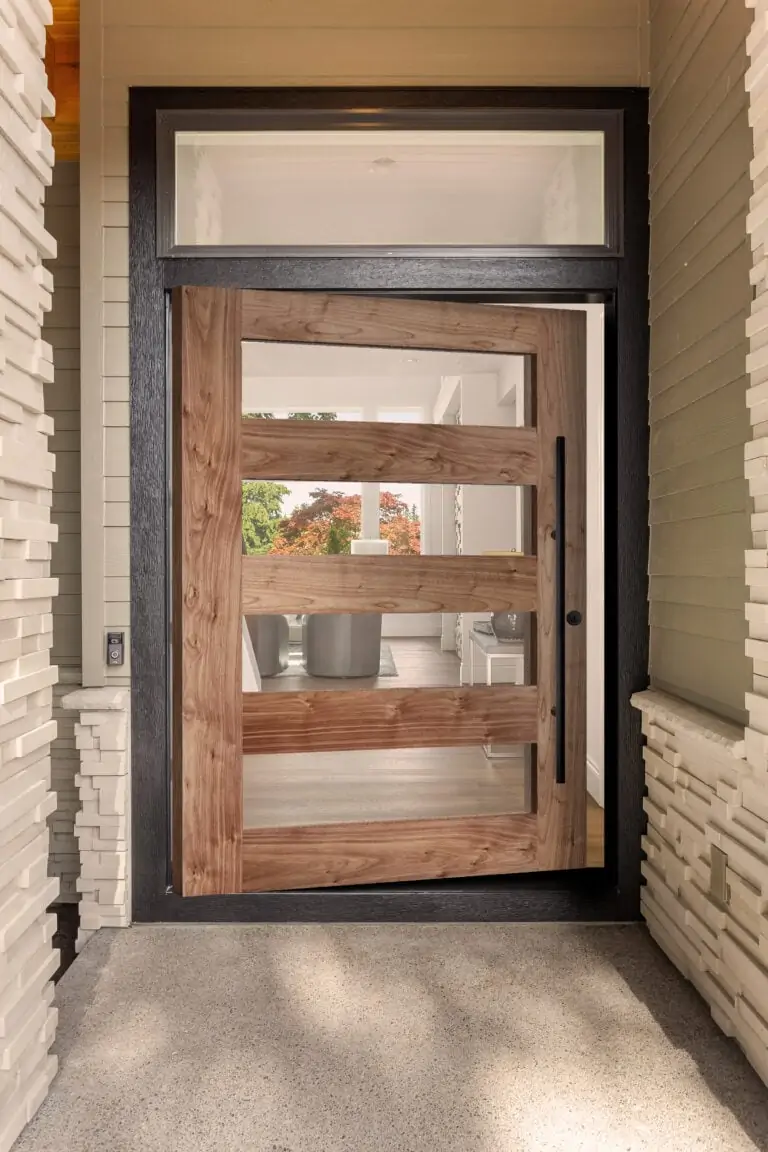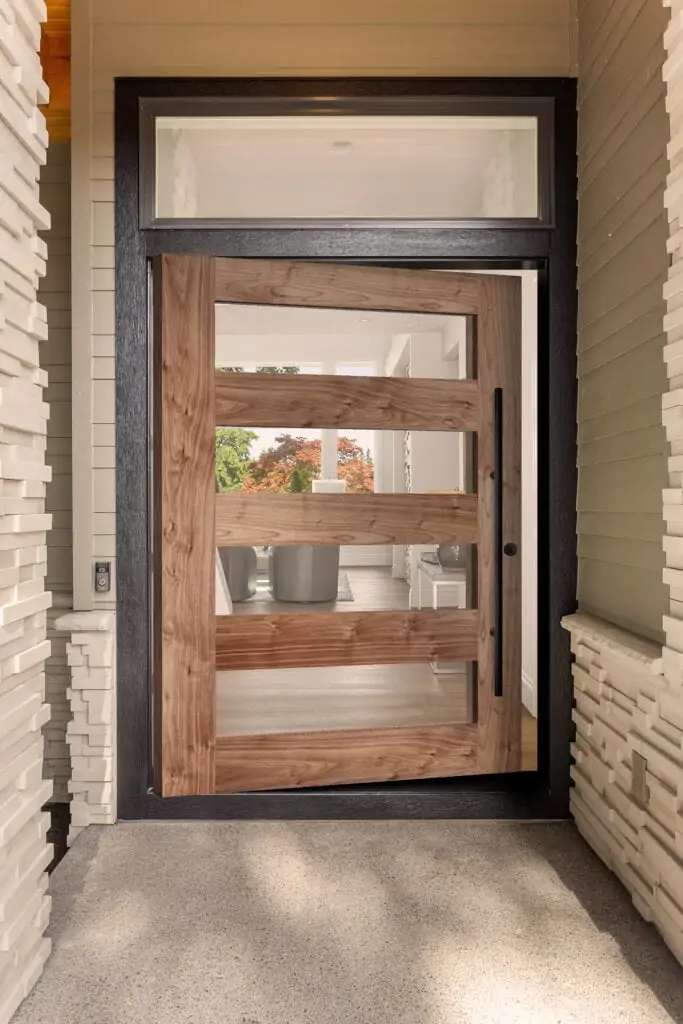 Simpson Door Company is taking customization and efficiency to new heights with its Pivot Door System. The stunning, Monster XL-size doors can be custom-made to span up to 10' tall and up to 5' wide to create a statement-making entrance in the home. An alternative to traditional assemblies, the company's latest offering makes it possible to deliver the sought-after look and functionality of an oversized door on a pivot hinge. The Pivot Door System comes complete with weatherstripping on all sides, including an integrated drop seal at the bottom of the door. The multipoint locking system plus oversized door pulls combines both style and utility. The door's functionality is fully incorporated into the included door, jamb and sill with no special sub-floor or job site prep needed, making it easy for home builders to purchase and install a truly one-of-a-kind door. Learn more at simpsondoor.com
Gold Heat- Booth SU607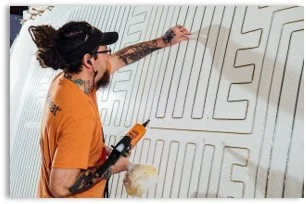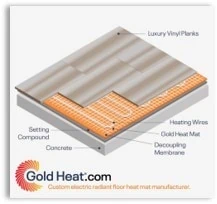 A manufacturer of electric radiant floor heating systems, Gold Heat has supplied the luxury motorcoach industry with floor heat for the past two decades. Now Gold Heat is extending its best-in-class system to residential building and design professionals to provide a completely customized floor heating solution that can be used with ceramic, porcelain, marble and natural stone surfaces. Engineered to take the prep labor out of the installation process, Gold Heat's electric radiant floor heating mats are prewired and preterminated, so they're ready to install out of the box. Custom-fit to the floorplan, a Gold Heat mat folds out like a tablecloth, hugs every nook of the room, and fits perfectly around fixed features like kitchen islands and bathroom toilets. The no-fuss installation process takes as little as 20 minutes. Thanks to Gold Heat's manufacturing process, an electric radiant floor heating system provides optimal user comfort at a lower air temperature, and should the homeowner accidentally drop something heavy on their new floor damaging the system, getting it back up and running is a breeze. A system repair typically requires removing just a small section of the floor—not the whole floor as with other systems. Learn more at goldheat.com/gold-heat
Viewrail- Booth W2600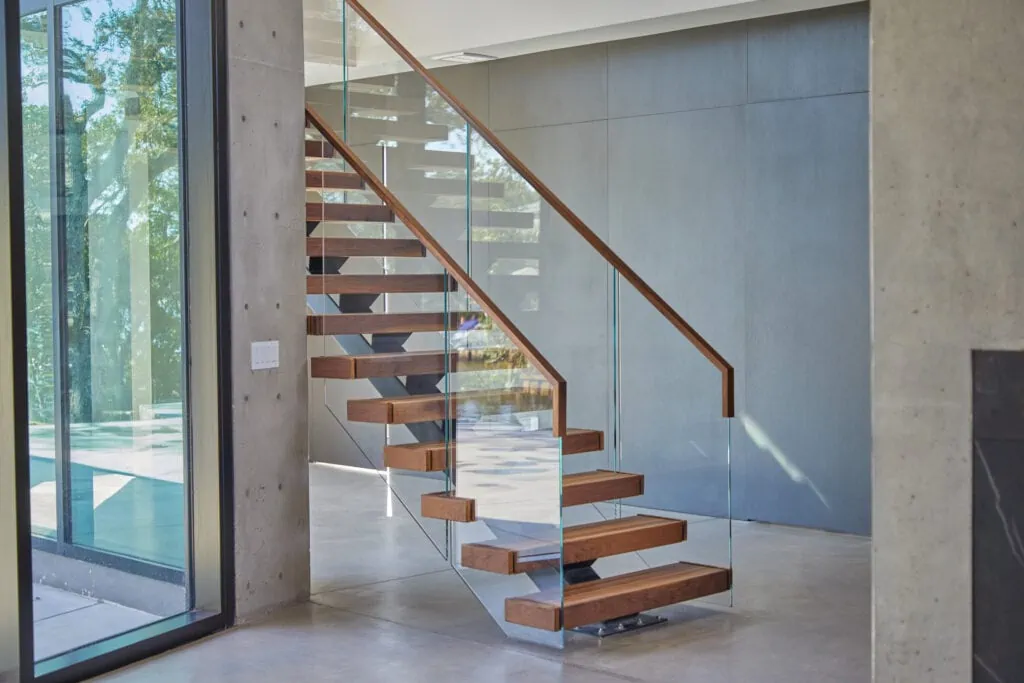 From humble beginnings in the owner's basement, to a multi-facility campus sprawled across Midwestern soil, Viewrail is the leading national provider of modern stairs and railing. The raw materials are domestically sourced and locally produced. Combining human artistry and cutting edge technology, designing a beautiful custom stair or railing system has never been easier.
This year, Viewrail's booth will showcase their new, gravity-defying CANTILEVER floating staircase, along with a lighter, more efficient aluminum decking solution, and bolder, brighter, LED-enhancements for treads and handrails.

Viewrail's everything-in-house philosophy has enabled the company to avoid supply chain issues, decrease manufacturing lead times, and continue to utilize stronger, more sustainable materials as they empower builders and homeowners to build exceptional spaces. viewrail.com