Father's Day is just around the corner and it's time to show our appreciation for the dads in our lives. If your dad is a DIY home improvement enthusiast, handyman, craftsman, woodworker, maker, homebuilder or remodeling professional, then you're in luck! We've put together a gift guide full of ideas that will help him tackle his next project with ease. Many of these tools and products were seen and tested by our staff at the recent JLC Live show and the 2023 Hardware Huddle. From power tools to smart home innovations, there's something for every DIY dad on this list. So let's get started and find the perfect gift for your handyman dad.
Surebonder TriggerFire Staple Gun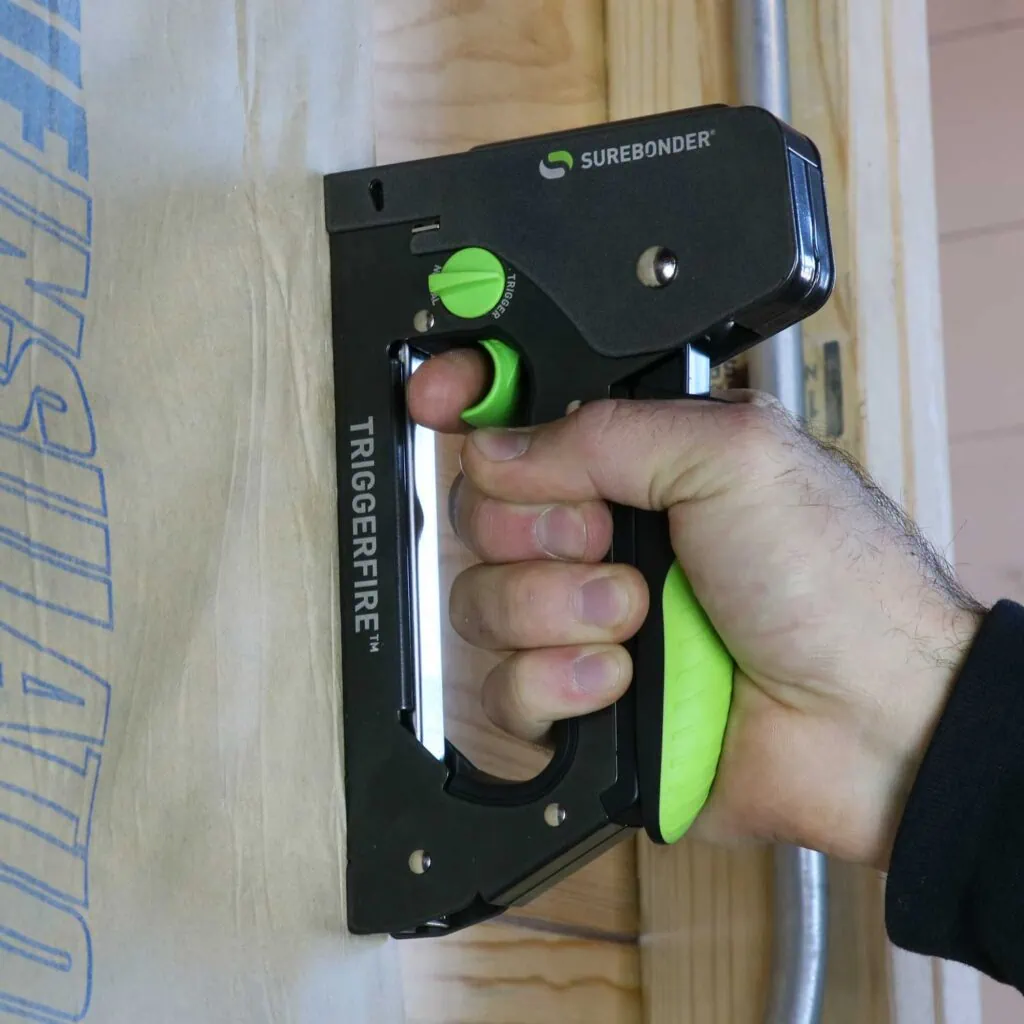 For all the Dads that love innovation in tools to make their jobs easier, the Surebonder TriggerFire staple gun was redesigned to ensure easy, precise stapling with one hand. In Trigger mode, simply squeeze the handle to pre-set the staple gun, position the tool on the work surface and then squeeze the Trigger to set the staple. In normal mode, the TriggerFire functions as a traditional staple gun. This staple gun is also equipped with an Adjustable Staple Depth mode that adjusts the force exerted to set a staple.  This feature comes in handy when using various staple lengths into soft or hard woods.  The TriggerFire uses Surebonder #4 or Arrow T50 type staples and features an easy Drop-In-Staple loading design.  The heavy-duty construction and easy-to-use design makes even the toughest projects a breeze. Available at Lowe's
1791 EDC Premium Leather Tool Organizers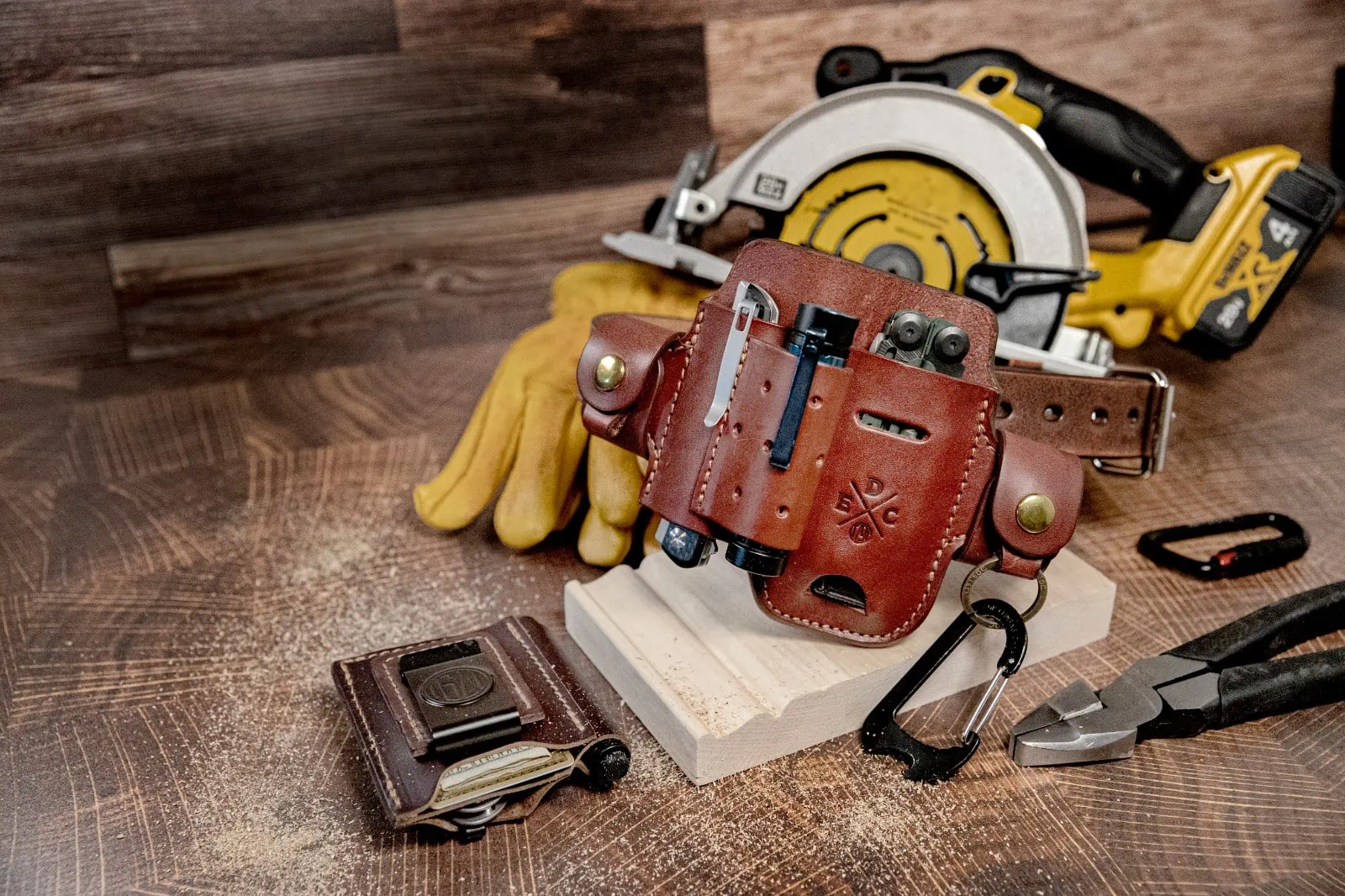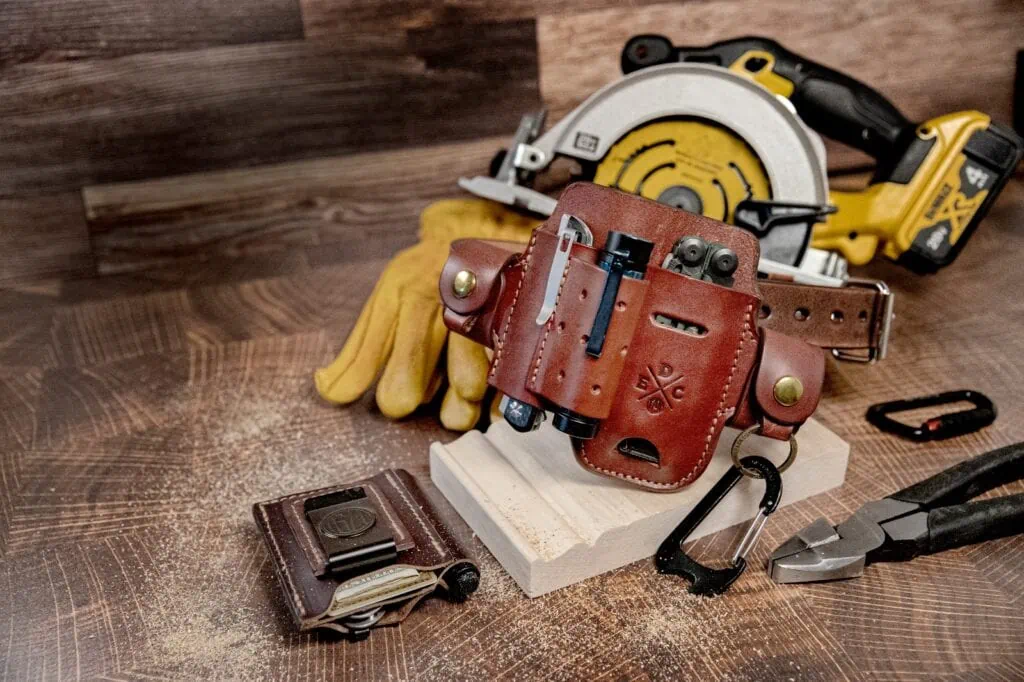 Building upon years of experience in leather craftmanship, 1791 EDCTM (Everyday Carry) has launched an entire new line of premium leather everyday carry tool organizers.
The 1791 EDC tool organizers come in a variety of options from belt attachments to pocket carry. Each product is designed to carry a variety of everyday carry essentials such as knives, multitools, flashlights, pens, keys, etc. in an organized fashion. The EDC tool organizers are handcrafted from premium full grain leather with reinforced stitching and come with a lifetime warranty.
The full product line consists of fifteen different options to cater to your personal needs and are all available in three different colors to include burgundy, chestnut and black.  Complementing the tool organizers is a full line of HEAVY-DUTY WORK BELTS made from thick, reinforced leather to ensure long lasting performance. Available at 1791edc.com/shop
Aladdin Connect® Wi-Fi RetroFit Kit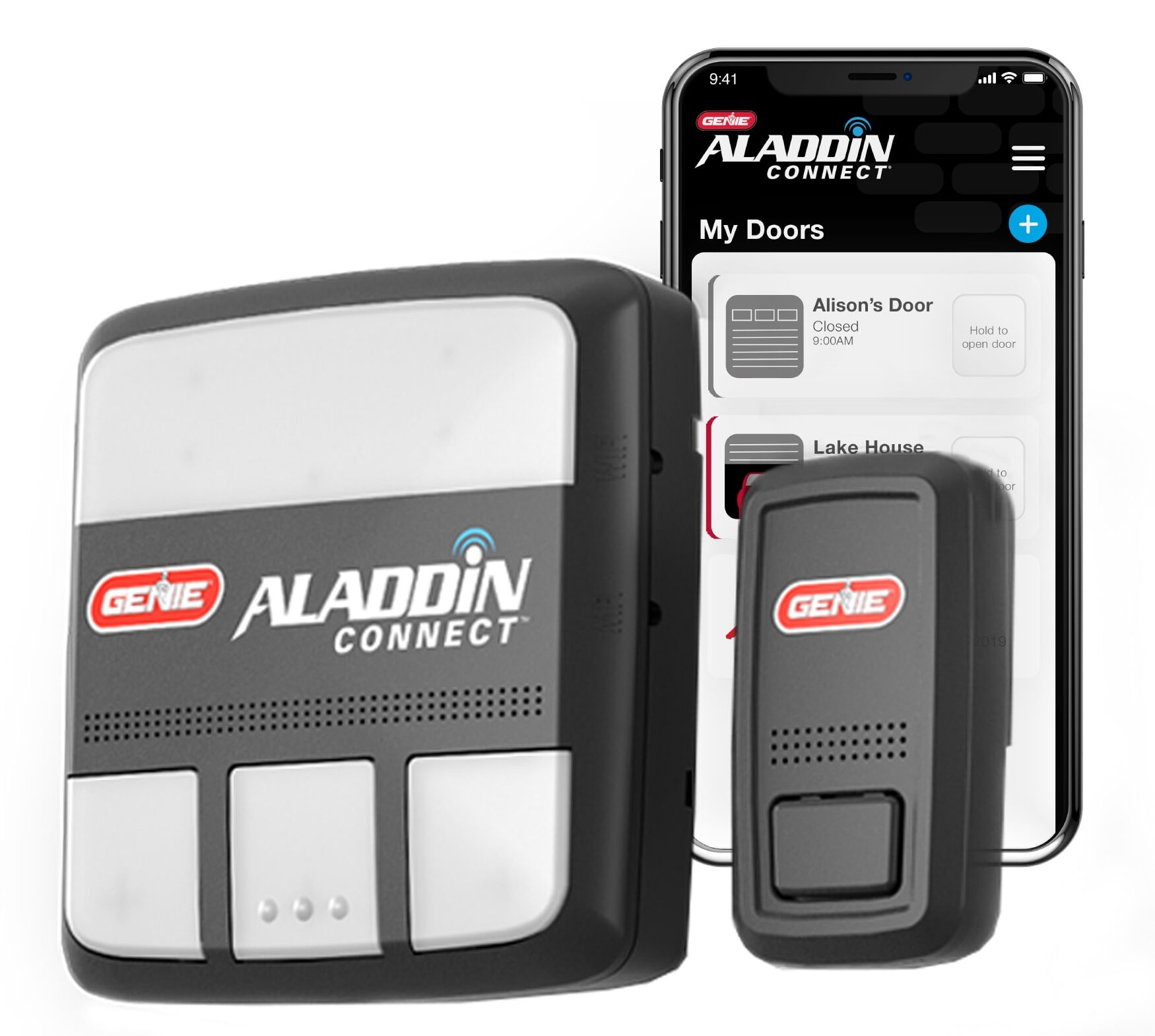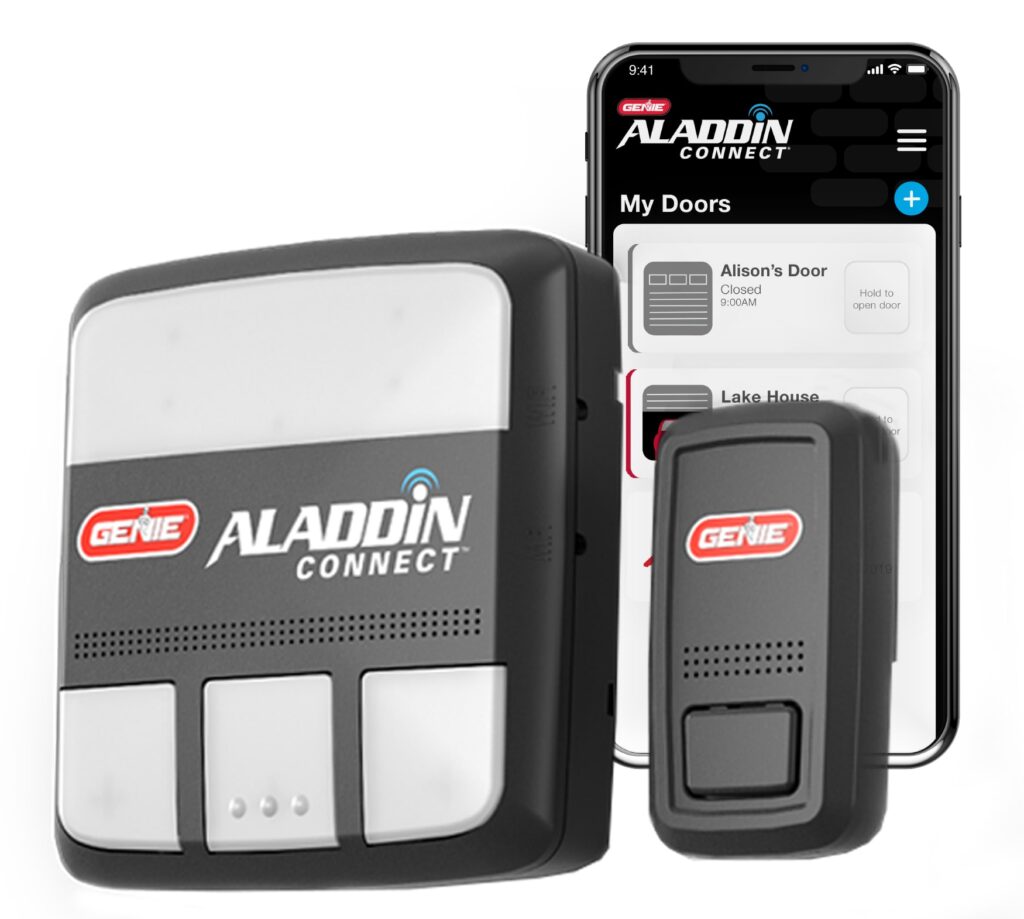 Easily transform any garage into a smart garage by upgrading your non-smart garage door opener with the add-on Aladdin Connect® Wi-Fi RetroFit Kit.
This retrofit kit allows remote access and monitoring capabilities from almost anywhere with your smart device.  Extensive time-based, programmable rules and notifications allow access in the moment or scheduled access through Virtual Keys for others!  Compatible with almost any existing garage door opener manufactured after 1993 with working safety sensors. Available on Amazon
Hardwood Wrench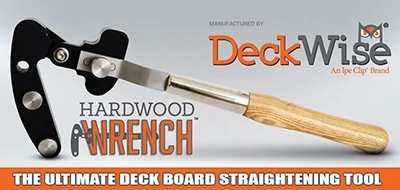 The Hardwood Wrench deck-board straightening tool easily cam locks into place to hold deck boards straight while fasteners are being installed for true "one-man installation." With a pushing force of around 1,100 lbs., the DeckWise Hardwood Wrench gives you up to 8x more bending power than other deck-board straightening tools. It works with single or double joists up to 3-1/2-in. wide and all types of decking, including pre-grooved or standard lumber, composites and PVC. The handle and joist pins have been redesigned, giving builders the ability to straighten deck boards from both left or right hand direction, which is useful when you need to straighten a board on the outside of your deck frame. The handle and pins can be flipped, reversed and expanded to work on any crooked board you come across. The new knurled knobs can even be used to grip and straighten house siding. Visit www.deckwise.com.
RYOBI 18V ONE+ Variable Speed Random Orbit Buffer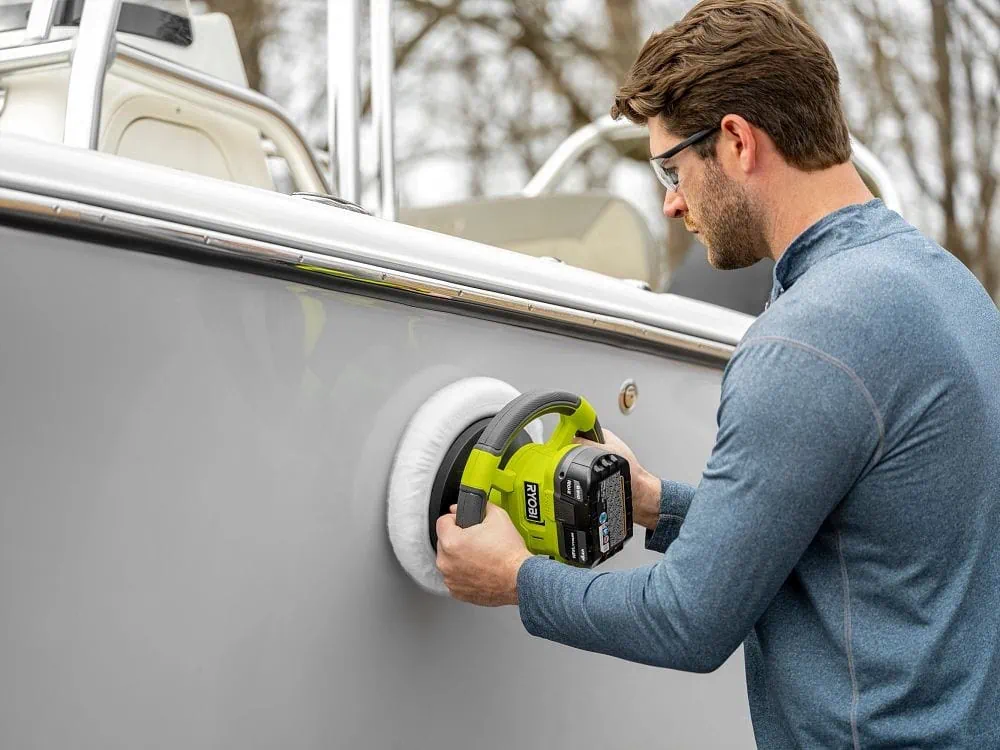 Designed to buff and polish large surfaces, this new Variable Speed Random Orbit Buffer can buff a full-sized vehicle with up to 2-1/2 hours of runtime on a single charge. With 10″ of pad coverage and included applicator bonnet and buffing bonnet, this buffer is ideal for use on cars, trucks, SUVs, boats and more.
Greater control is achieved via the variable speed dial, giving users full command of the buffer between 2,000 OPM (Oscillations Per Minute) and 3,600 OPM. Start the buffer slower for controlled application and spreading of compound or wax. Once properly applied, raise the speed to polish the work surface for a smooth, clean finish. Operation is made easier with a multi-grip design providing users with ultimate comfort and control while in use.
Best of all, this buffer is part of the RYOBI 18V ONE+ system of over 280 cordless products that all work on the same battery platform. This tool is backed by the RYOBI 3-Year manufacturer's warranty.
Available exclusively at The Home Depot and HomeDepot.com.
RIDGID® 18V Brushless 7-1/4 in. Rear Handle Circular Saw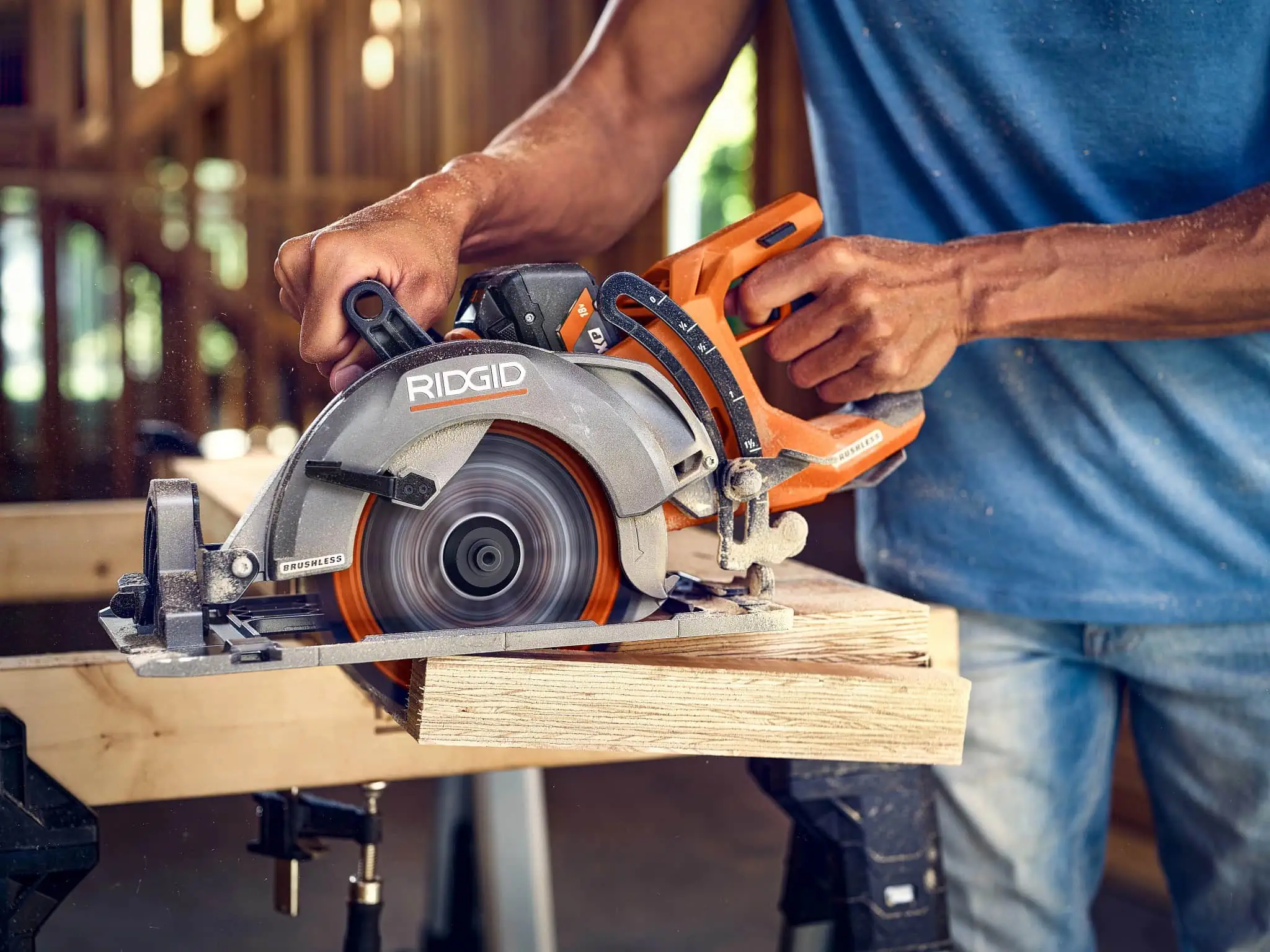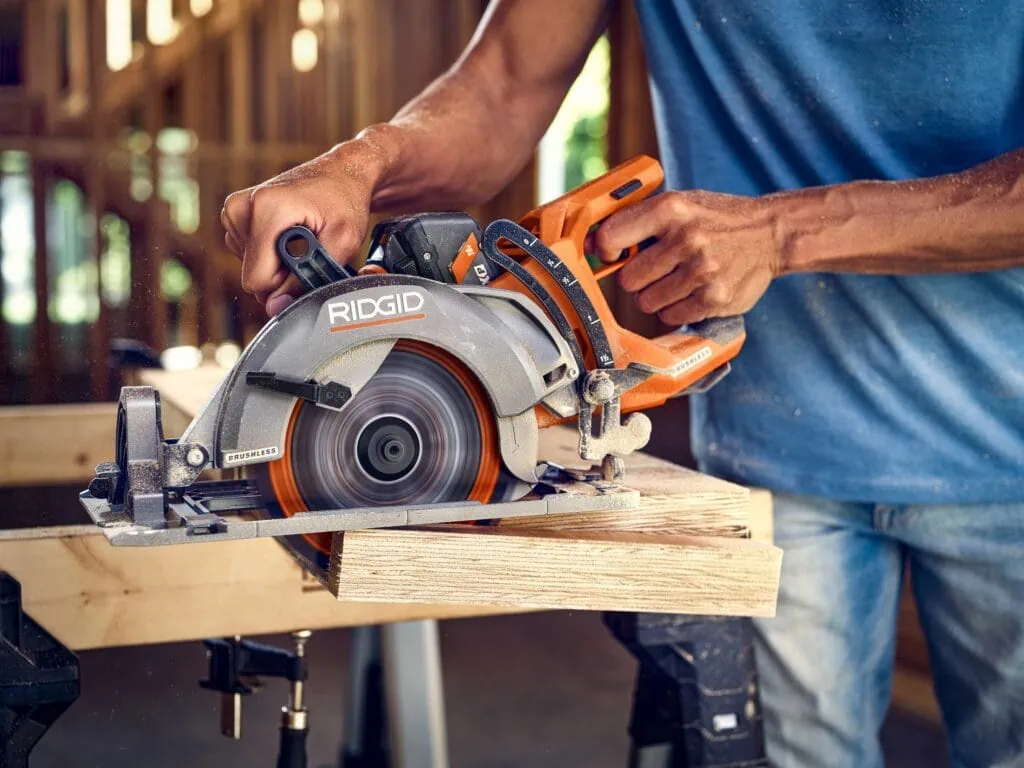 The RIDGID® 18V Brushless 7-1/4 in. Rear Handle Circular Saw provides faster cutting than 15A corded worm drive saws. Its powerful brushless motor delivers 5,800 RPM and features a 2-1/2 in. cut capacity to quickly rip through stacked sheet goods. The Brushless 7-1/4 in. Rear Handle Circular Saw features a 53° bevel capacity to complete the most common cuts. When paired with the new 8.0Ah MAXOUT EXP battery, this saw can make 375 cuts.
This Brushless 7-1/4 in. Rear Handle Circular Saw features all magnesium construction, making it the industry's lightest weight rear handle circular saw. Utilizing just one battery, this 18V Brushless 7-1/4 in. Rear Handle Circular Saw maintains powerful performance without the added weight of two batteries for optimum ergonomics.
As always, this RIDGID® 18V Brushless 7-1/4 in. Rear Handle Circular Saw is 100% compatible with all RIDGID® 18V batteries. Best of all, this kit is eligible for the Industry's Best Lifetime Service Agreement, simply register within 90 days of purchase for FREE Batteries, FREE Parts, FREE Service, FOR LIFE.  Available at Home Depot
Blackout XP Telescoping Magnetic Pick-Up Tool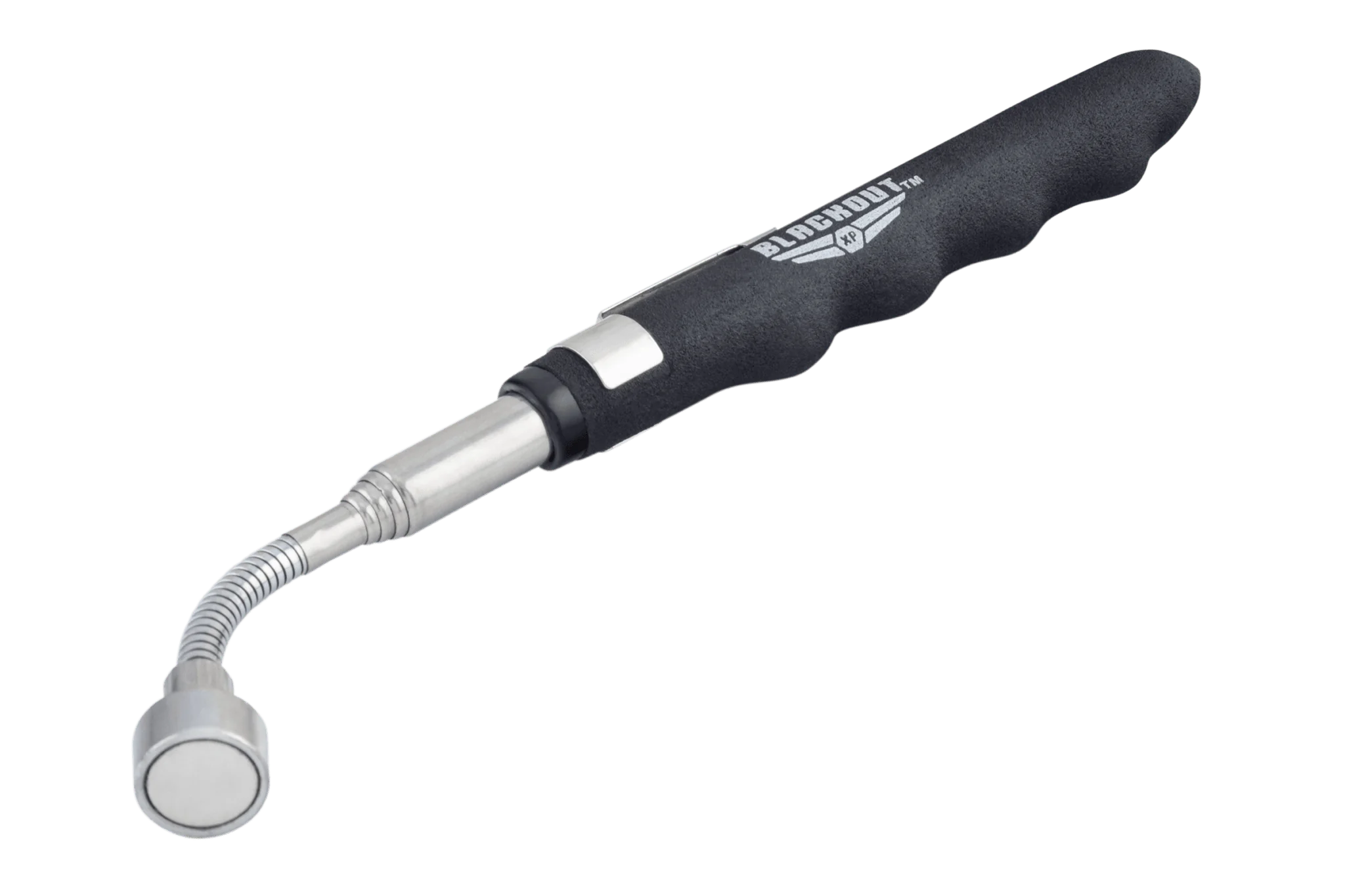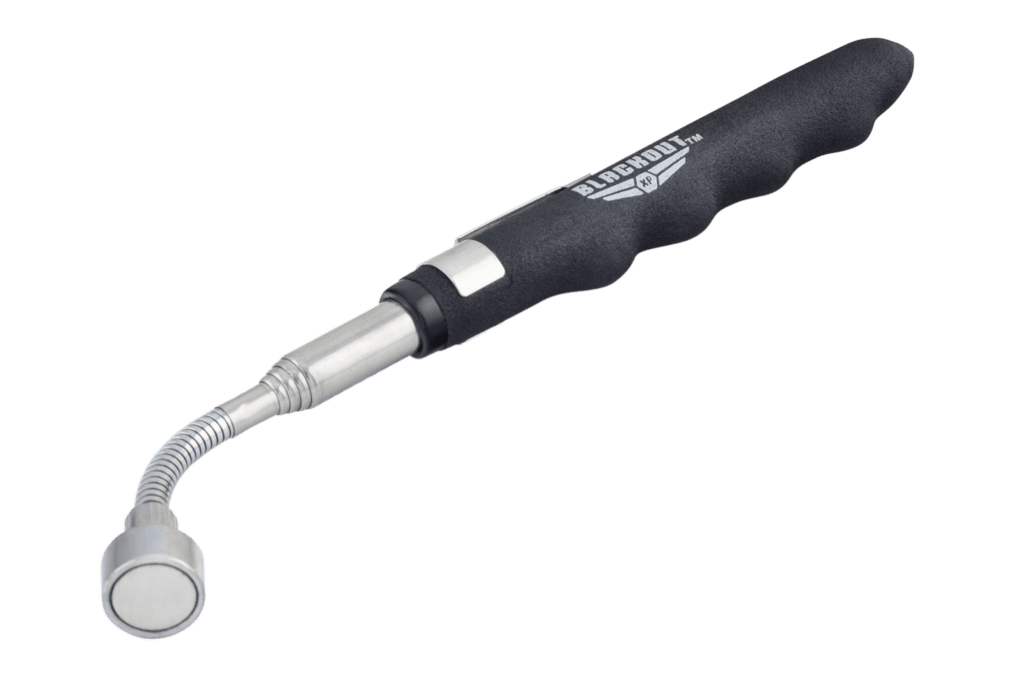 Blackout XP telescoping magnetic pick-up tool with flexible head can help you maximize you time on a project by retrieving dropped items such as nuts, bolts, screws, jewelry, and other lost metal objects. Easily find and grab small tools in hard-to-reach areas with the flexible head. Great for working with small metal parts. A must have tool to help you tackle your next project with confidence.
Extends up to 26"
Lifts up to 5 lbs.
Molded handle
Textured grip
Flexible head
Pocket clip
Can be made compact for easy storage
More info at blackoutxp.com
ToughBuilt ShockStop™ Hammer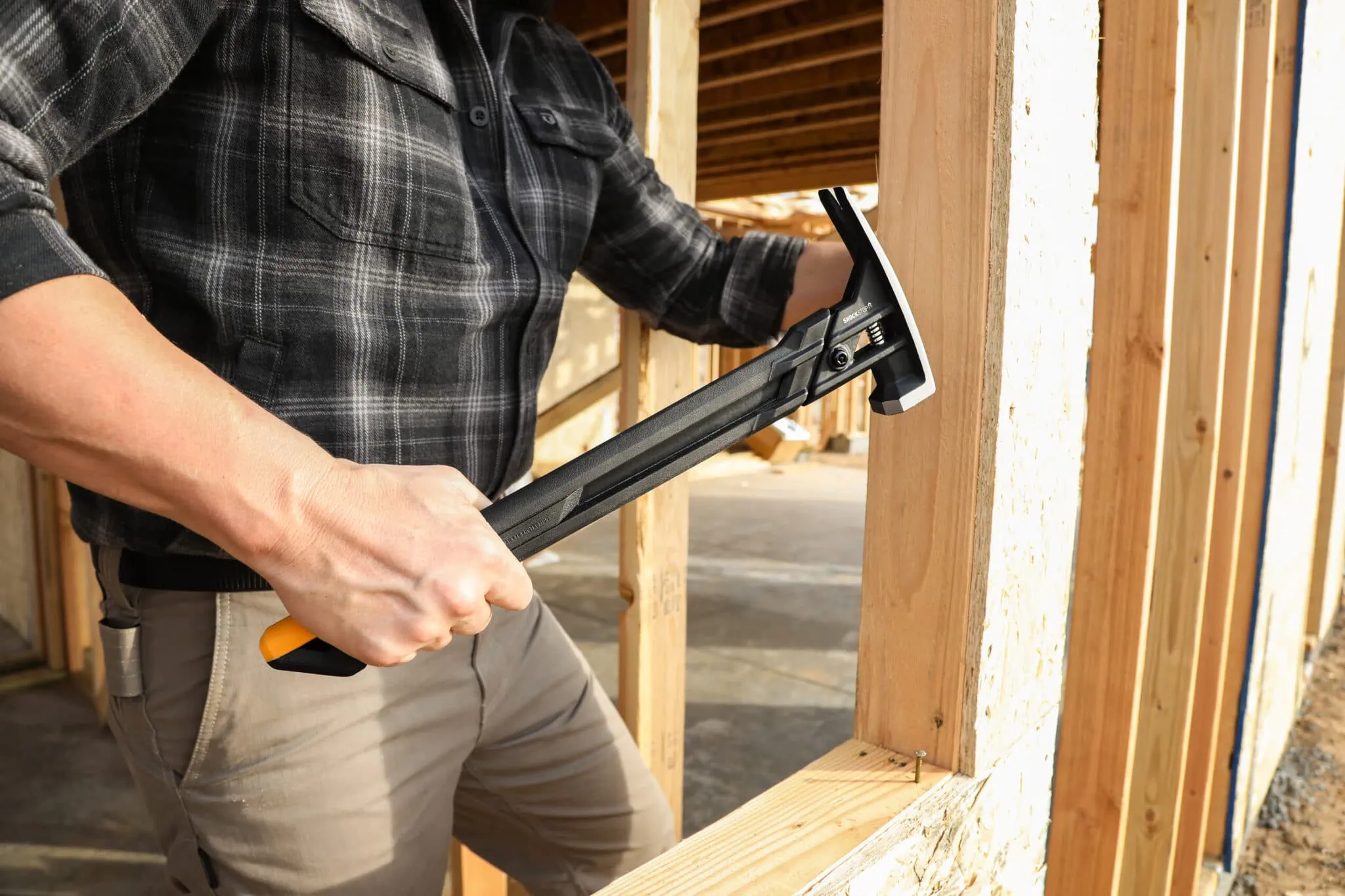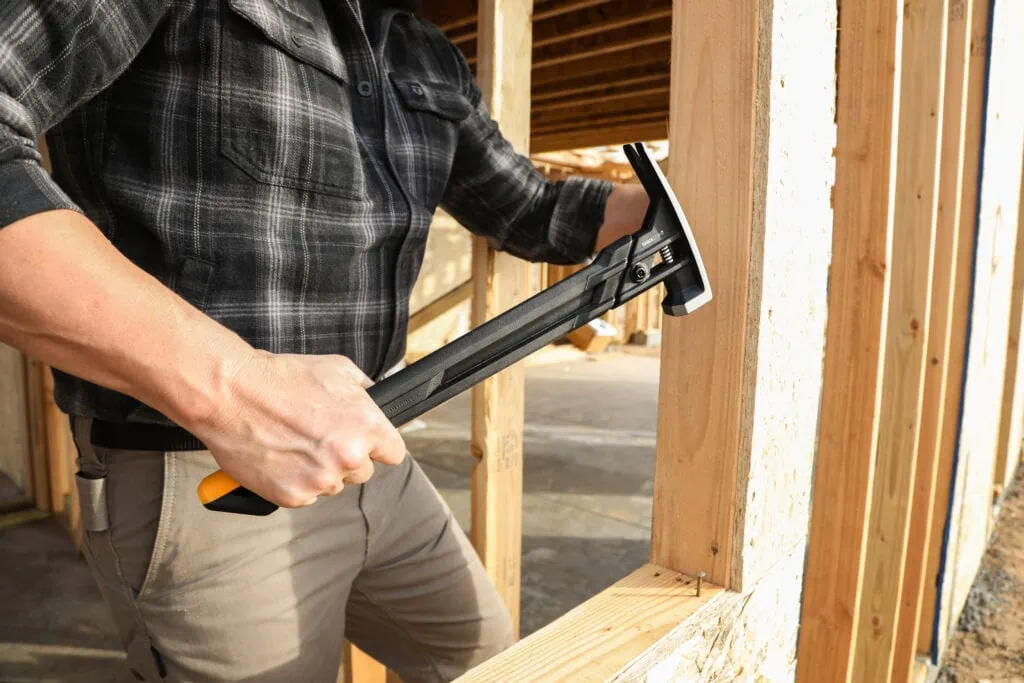 ToughBuilt has revolutionized the market this year with an unparalleled range of striking tools that redefine durability, design, and functionality. Lead by a highly anticipated line of rip claw framing hammers, which are powered by ToughBuilt's cutting-edge ShockStop™ technology, which utilizes an internal spring and pivot head that effectively absorbs vibration above the neck to slash fatigue and reduce compounded strain over repeated hits, keeping pros at peak performance all day.
Offered in 20 oz and 24 oz varieties with milled and smooth-face designs, these hammers boast exceptional balance, an embedded magnetic nail starter, concentrated mass for maximum downward force, and an oversized forged head, ensuring striking accuracy and precision. ToughBuilt's commitment to excellence shines through every aspect of these striking tools with exceptional quality, unrivaled craftsmanship, and relentless dedication to empowering professionals with the finest tools on the market. Available at Lowe's
Blackout XP Durable Project Gloves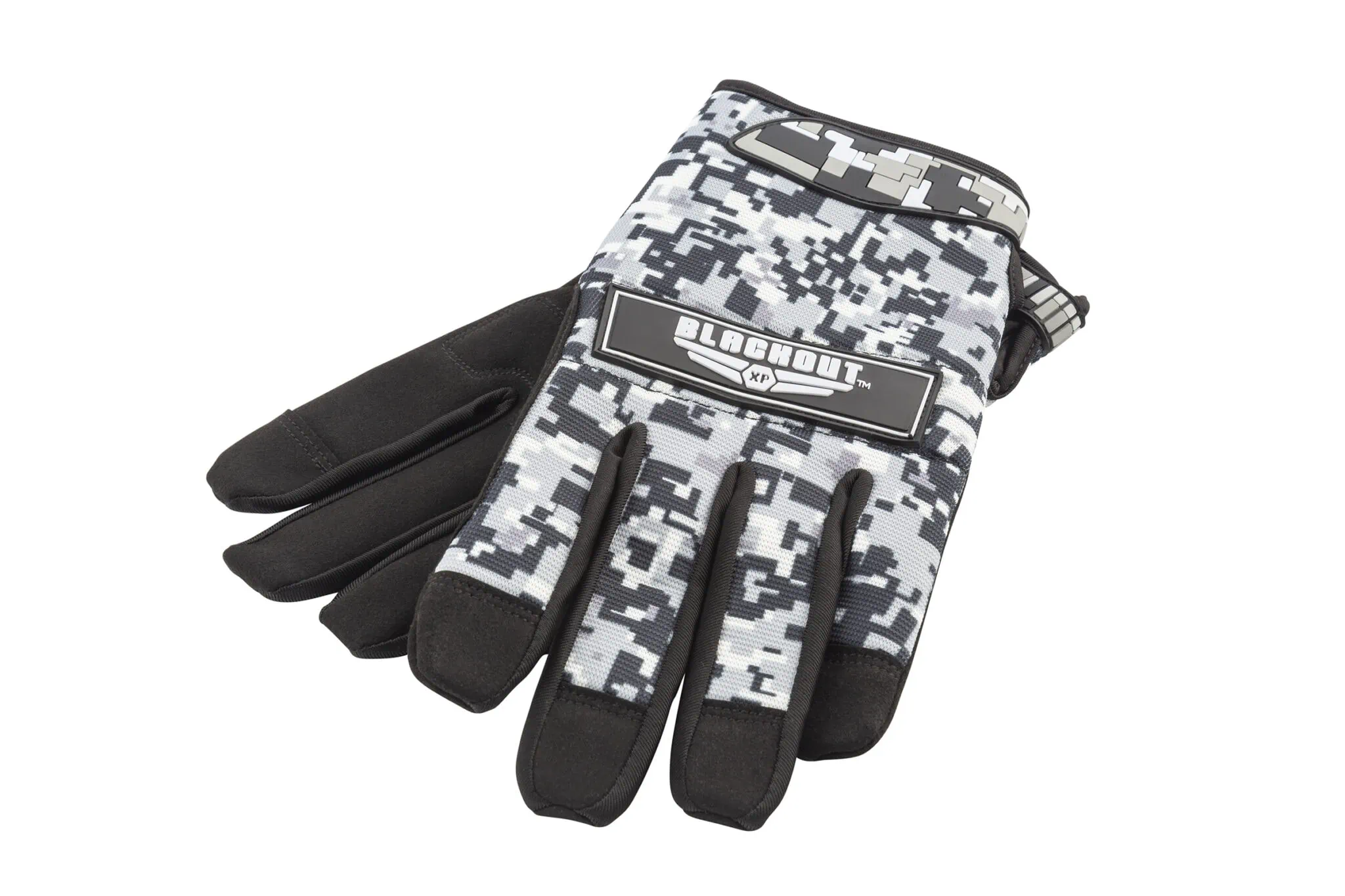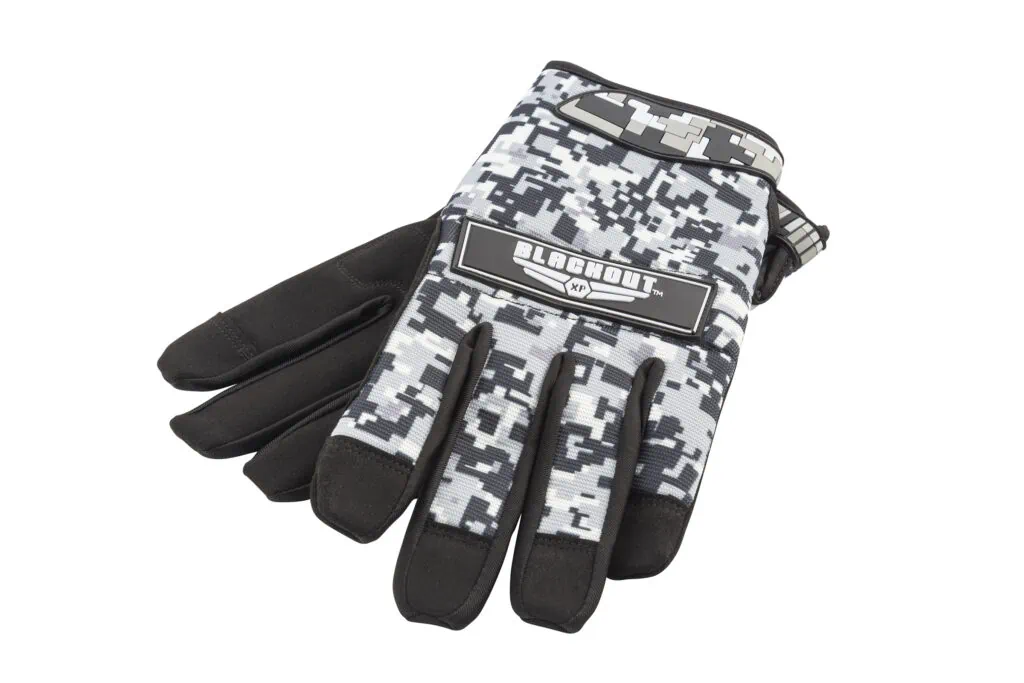 The EHT staff recently tested these gloves at the 2023 Hardware Huddle event. Blackout XP durable project gloves combine comfort and durability to provide you a glove that you can count on to get the job done. Whether you are working on home improvement, under the hood, or out in the yard, these gloves have your hands covered and ready to tackle your next project with confidence.
Blackout XP Glove features-
Durable
Slip Resistant Grip
Adjustable Wrist Strap
Touch Screen Compatible
Breathable tap layer
Knuckle protection layer
Machine Washable
More info at blackoutxp.com
SawStop 10″ Compact Table Saw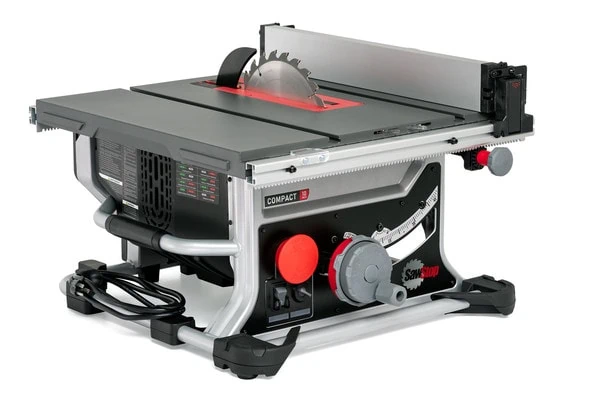 The new SawStop 10″ Compact Table Saw (CTS) is a robust benchtop saw built for the rigors of the jobsite while offering the precision and safety that SawStop is known for.
The foundation of the Compact Table Saw is SawStop's contact detection technology.  Just like other SawStop saws, the Compact Table Saw detects when skin comes in contact with the blade and stops and drops the blade in less than five milliseconds.  Injuries are dramatically minimized, and the saw reset is quick and easy – so operators can get back to work in minutes after a brake activation.
Beyond offering SawStop's legendary safety system, the Compact Table Saw is packed with features that stand out against the competition including:
10″ Blade for maximum cut capacity
Rack & Pinion Fence that is easy to adjust and reliably square with a built-in high and low face to support all kinds of cuts
Quick-Tilt Bevel allows for easy blade angle adjustments with one hand while the Micro Adjust feature provides the ability to quickly dial in a precise cutting angle. A SawStop Exclusive.
Highly portable with an Easy-Carry Handle and an Optional Stand available for purchase.
On-Saw Storage Compartment secures your accessories and tools for easy access and quick retrieval. A SawStop Exclusive.
For more information, visit www.SawStop.com/CTS
Hammer Fist™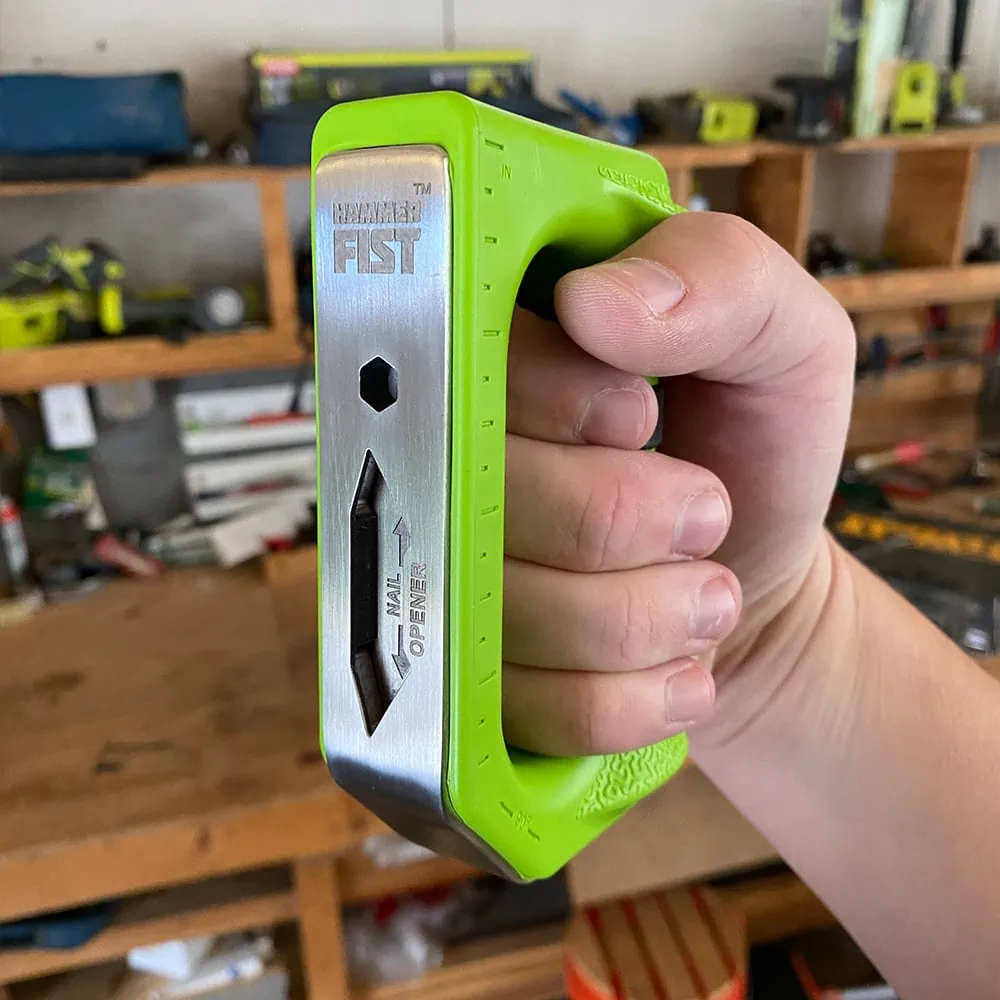 Hammer Fist™, an innovative multi-tool capable of numerous tasks every homeowner and do-it-yourselfer needs, from hammering to measuring and opening bottles. Ideal for all ages and skill levels, the neon green Hammer Fist is ideal for every home, office, jobsite, and car.
Measuring 5"H x 3-1/2"D x 1-5/8" W, the easy-to-use Hammer Fist is much more than a simple hammer. The multi-tool performs at least seven tasks, functioning as a non-marring mallet, 90-degree square, SAE and metric ruler, dual nail puller, bottle opener, hex driver, and ball peen hammer for metalworking – even tackling difficult 45-degree angles.
The distinctively shaped multi-tool features rubber on the handle for a solid, comfortable, ergonomic grip and a steel frame all around.  It weighs just 14 ounces, and the ambidextrous grip makes it ideal for everyone. This affordable, unique tool is available online at www.hammer-fist.com 
WiseBond™ Epoxy Systems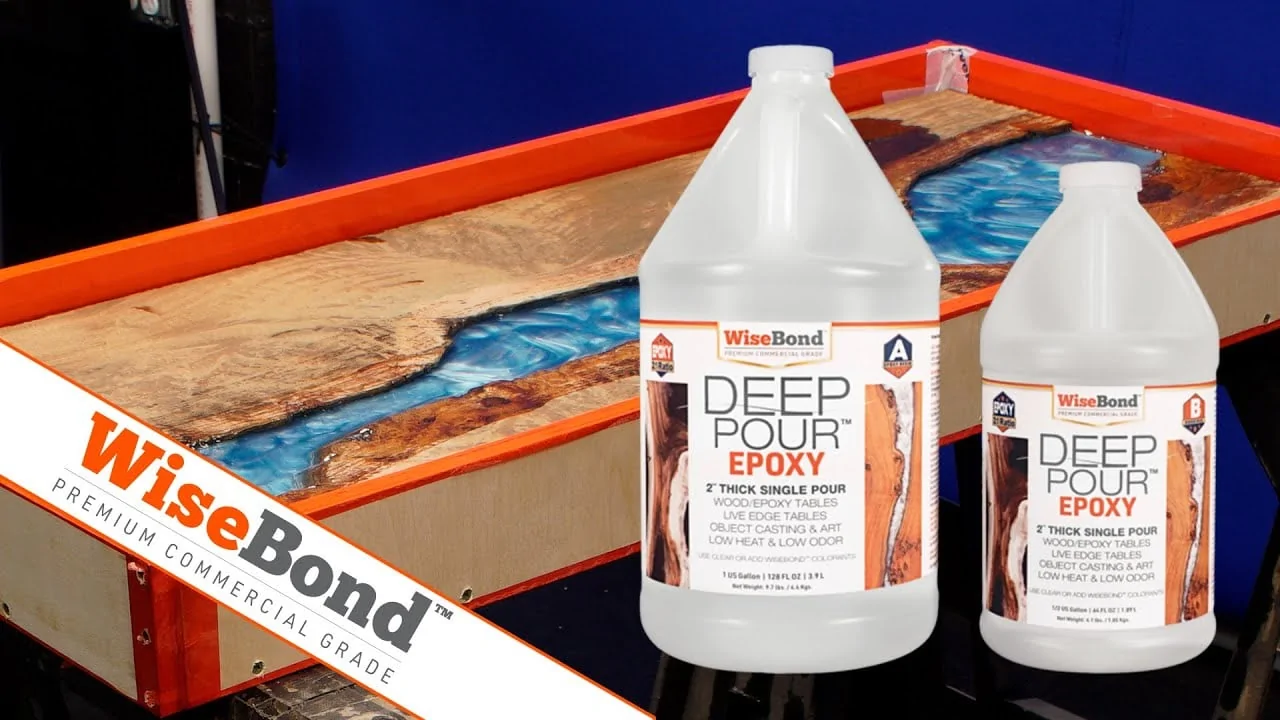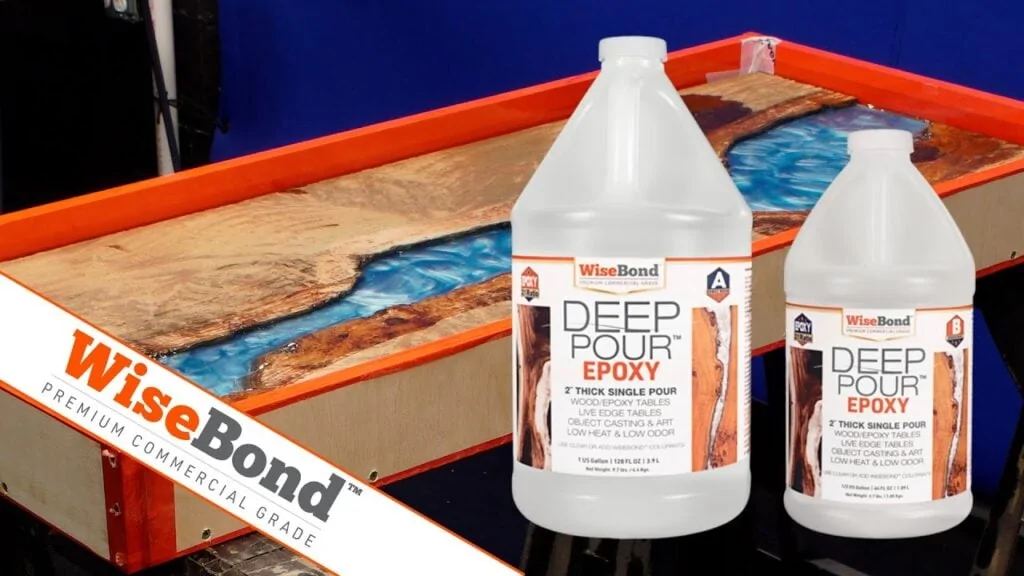 WiseBond™ Epoxy Systems are the perfect gift for the creative DIYer, woodworker, and professional furniture maker. As resin art and epoxy river tables continue to climb in popularity, WiseBond™ stands out as an industry leader with high clarity, non-yellowing UV stability, and a variety of available products for every need.
WiseBond™ offers three epoxy formulas: Bar & Table Top kits for flood coats, Deep Pour™ epoxy kits for 2" single river table pouring, and Quick Set live edge epoxy for a fast cure to coat and crack filling projects. Other offerings are epoxy colorants ranging from mica powders, to transparent alcohol inks, to opaque pigments, to amazing color shifting powders.
Available at www.WiseBond.com
Bollé Safety ULTIM8 Protective Eyewear
Designed for activities in extreme conditions, the new ULTIM8 hybrid model provides the comfort of spectacles and the unsurpassed resistance of a protective mask. Thanks to its sealed TPR foam, pivoting PC/TPR temples and PLATINUM® coating, our ULTIM8 glasses offer your eyes a unique 2-in-1 experience. No matter what environment you're in, the Ultim8 provides advanced eye protection you can depend on. Ultim8 sets the new standard for performance, comfort, and protection. 
KEY FEATURES:
+ Sealed bi-material frame
+ Assembled with a glasses/goggles conversion kit: increases impact resistance (type B: 120m/s)
+ Removable and adjustable strap
+ Anti-Fog and Anti-Scratch PLATINUM coating 
AVAILABLE LENSES: Clear and Smoke lenses
Available on Amazon
ToughBuilt® Reload Utility Knife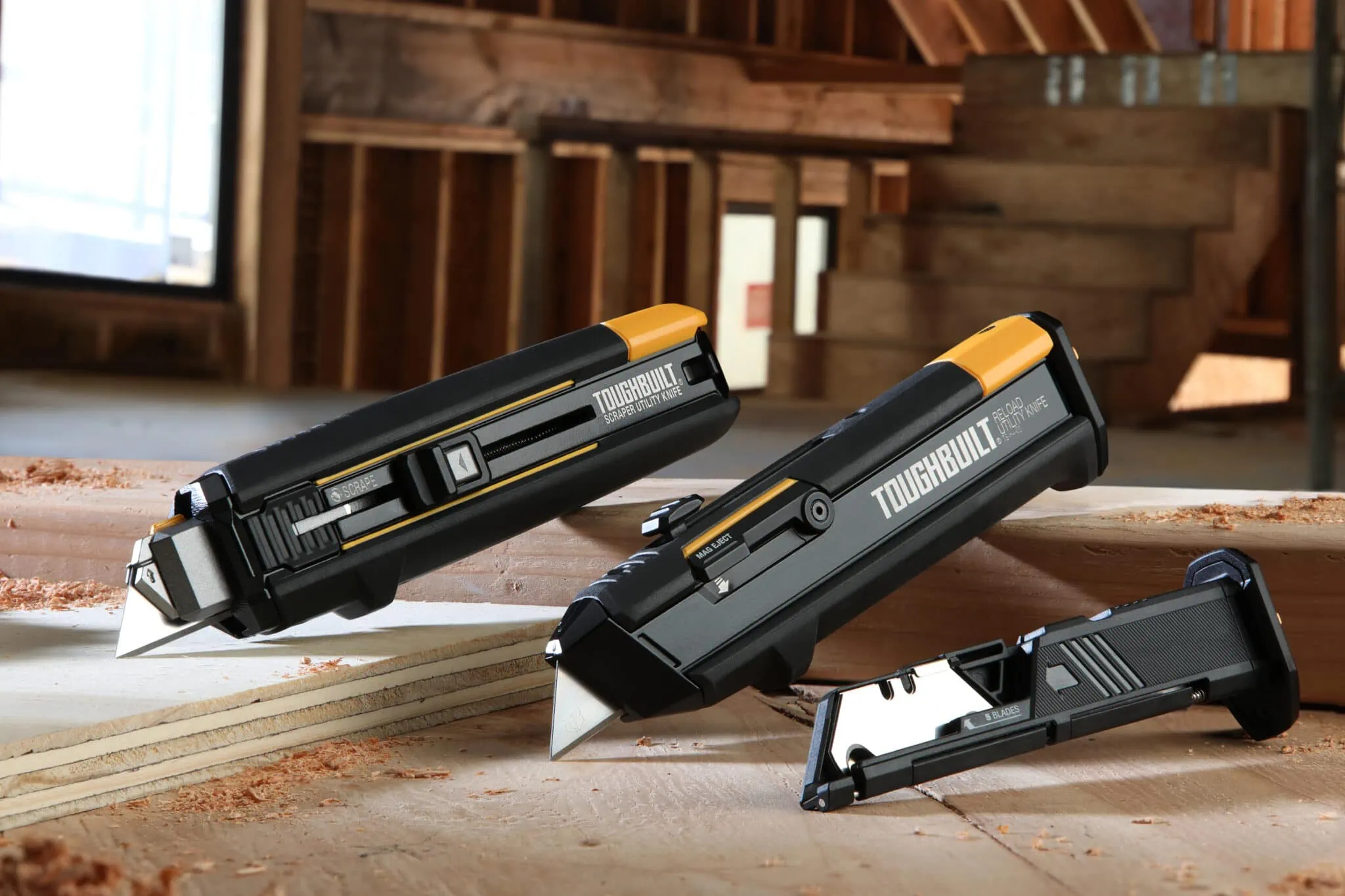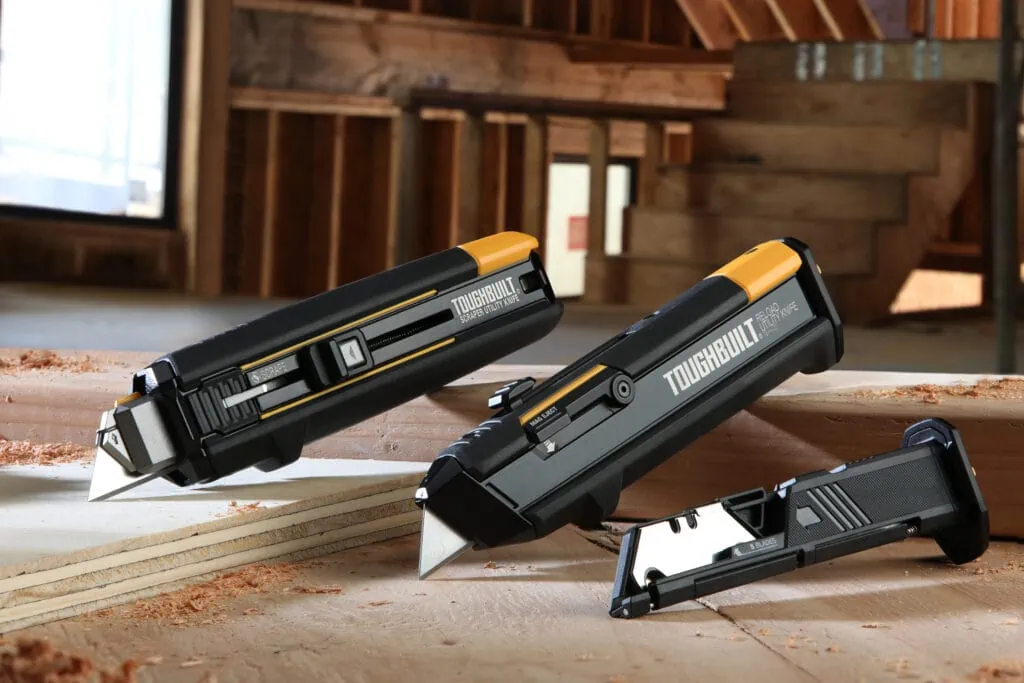 ToughBuilt Industries, known for their breakthrough Scraper Utility Knife, is back with an even more impressive upgrade for professionals in need of quick utility blade changes. Introducing the ToughBuilt® Reload Utility Knife, a rapid-change tool crafted from pro-grade materials with a patented magazine-fed reloading blade mechanism.
With the Reload Utility Knife, replacing worn blades or switching between utility blade varieties is a breeze. Simply depress the release detent to remove the used blade, and with a flick of the positive rail-driven thumb button, a fresh blade is drawn from the magazine and ready for use. The knife's magazine can hold five blades in the chamber, with an additional ten blades in a lower reservoir. Similar to a standard semi-automatic firearm, the magazines are effortlessly released with a push lever, allowing for quick changes without any complications.
ToughBuilt's commitment to innovation shines through the Reload Utility Knife, disrupting markets that have long been stagnant. This remarkable tool can accommodate a wide range of standard-back razor blades, including straight, serrated, ceramic, hooks, and hawkbills. The ability to load different styles of blades into the magazines and change them on the fly eliminates the need for tedious disassembly, tension rod adjustments, and handle deconstruction.
With the ToughBuilt Reload Utility Knife, professionals can expect unparalleled convenience, efficiency, and reliability in their day-to-day tasks. Available at Lowe's
RYOBI 18V ONE+ 3″ Handheld Auger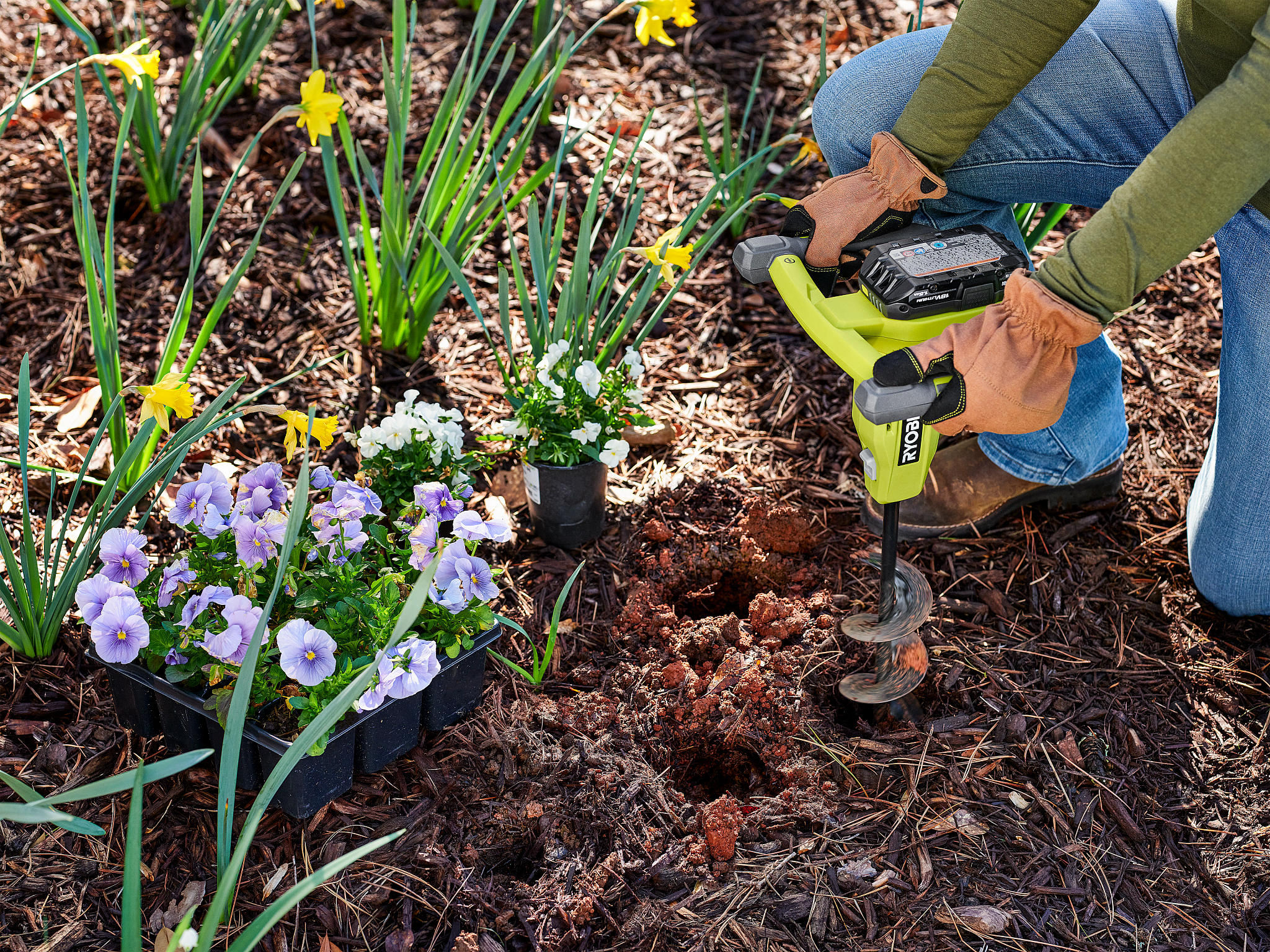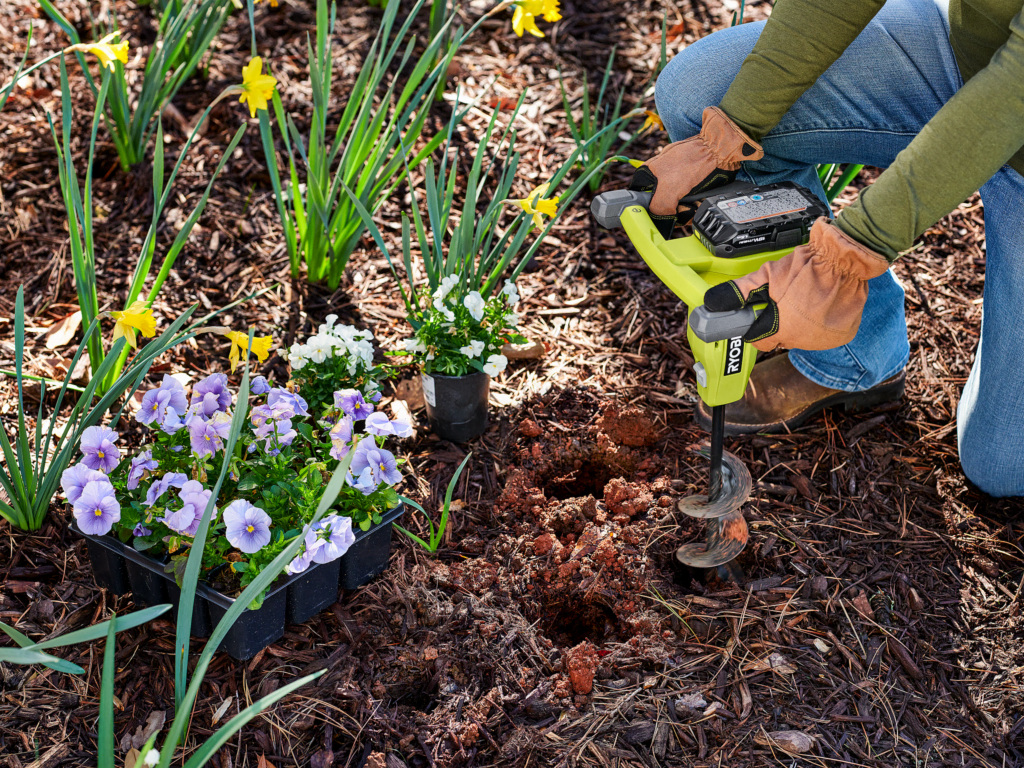 This Handheld Auger has the power to dig through dirt, potting soil and even tough surfaces such as red clay, making planting bulbs and small plants a breeze. It replaces the tedious process of manually digging small holes in garden beds using traditional hand tools.
With the ability to dig up to 70 12″ deep holes per charge*, this auger is ready for whatever challenges users throw at it. Similar to larger RYOBI cordless augers, this Handheld Auger has the ability to operate in both forward and reverse, making digging holes and removing the auger from them an easy experience for users. With the overmold handle and 3″ quick-connect auger bit, simply connect the power head to the bit, insert an 18V ONE+ battery, and let the auger handle the work.
Best of all, this Handheld Auger is part of the RYOBI 18V ONE+ System of over 280 cordless products that all work on the same battery. This tool is backed by the RYOBI 3-Year Manufacturer's Warranty.
Available exclusively on HomeDepot.com
STIHL MSA 140 C-B Chainsaw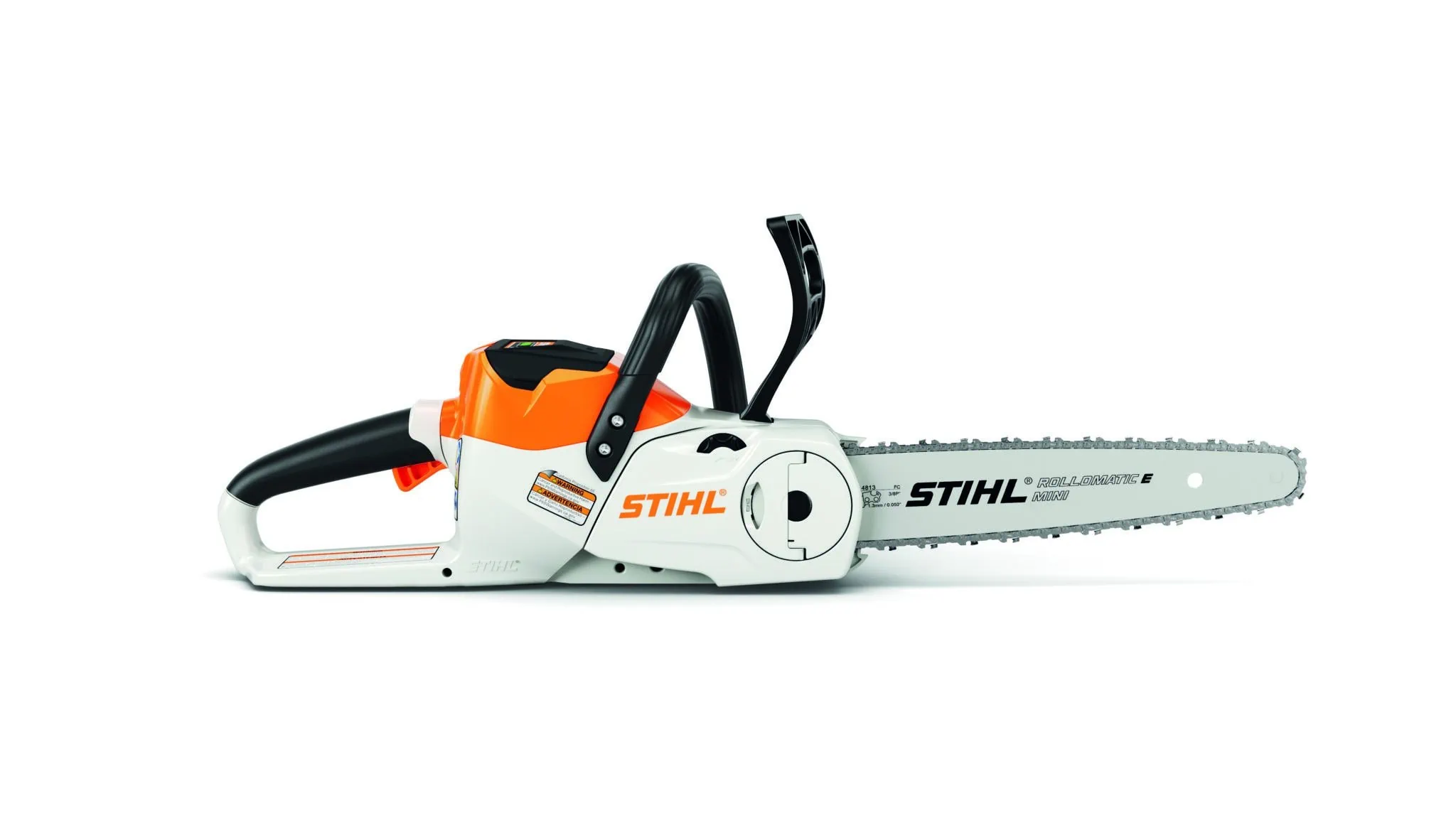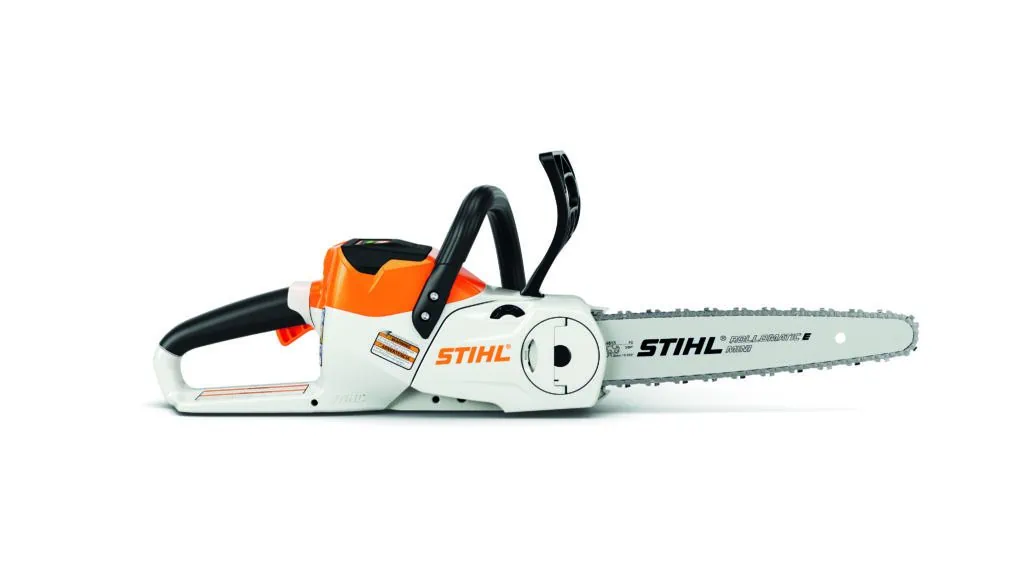 The battery-powered STIHL MSA 140 C-BQ  chain saw is the most powerful in the STIHL AK Battery Series when paired with the STIHL AK 30 battery. It delivers excellent cutting performance for up to 45 minutes of actual cutting time on a single charge* and is ideal for limb removal and storm cleanup. This chain saw is a good option for DIYers and homeowners. It is compact and lightweight at 8.6 pounds with the AK 30 battery, making this chain saw easy to use and maneuver. The MSA 140 C-BQ also features the exclusive ¼-inch STIHL PICCO™ saw chain, assuring clean, smooth cuts, and has a high-torque brushless motor delivering ideal speed and durability for a virtually maintenance-free service life.
The powerful yet lightweight MSA 140 C-BQ features:
A commercial-grade, high-torque brushless motor delivering the speed, cutting capacity and run time needed to complete garden and landscape maintenance around the home.
A Quick Chain Adjuster, enabling the user to adjust the tension and replace the saw chain without the use of tools.
The STIHL Quickstop® Plus chain braking system, designed to stop the rotating saw chain when the rear handle is released.
Instant, quick starts — squeeze the trigger and start cutting.
A rubberized handle for comfortable grip, and low vibration to keep users from tiring quickly during long run times.
For more info, go to STIHLUSA.com