The 2022 Kitchen & Bath Industry Show (KBIS) happens February 8-10 at the Orange County Convention Center in Orlando, Florida. Held in conjunction with the National Kitchen and Bath Association (NKBA), the convention is an interactive platform that showcases the latest industry products, trends and technologies. The voice of the kitchen and bath industry for 50 plus years, KBIS hosts hundreds of leading brands and thousands of new products.
Each year KBIS welcomes thousands of qualified kitchen and bath designers, interior designers, dealers, architects, showrooms, custom builders and remodelers. KBIS is co-located with the NAHB International Builders Show (IBS), which together make up Design & Construction Week® and draws over 60,000 design & construction professionals between both events.
Here's a preview of some of the exhibits that should be in your show planner.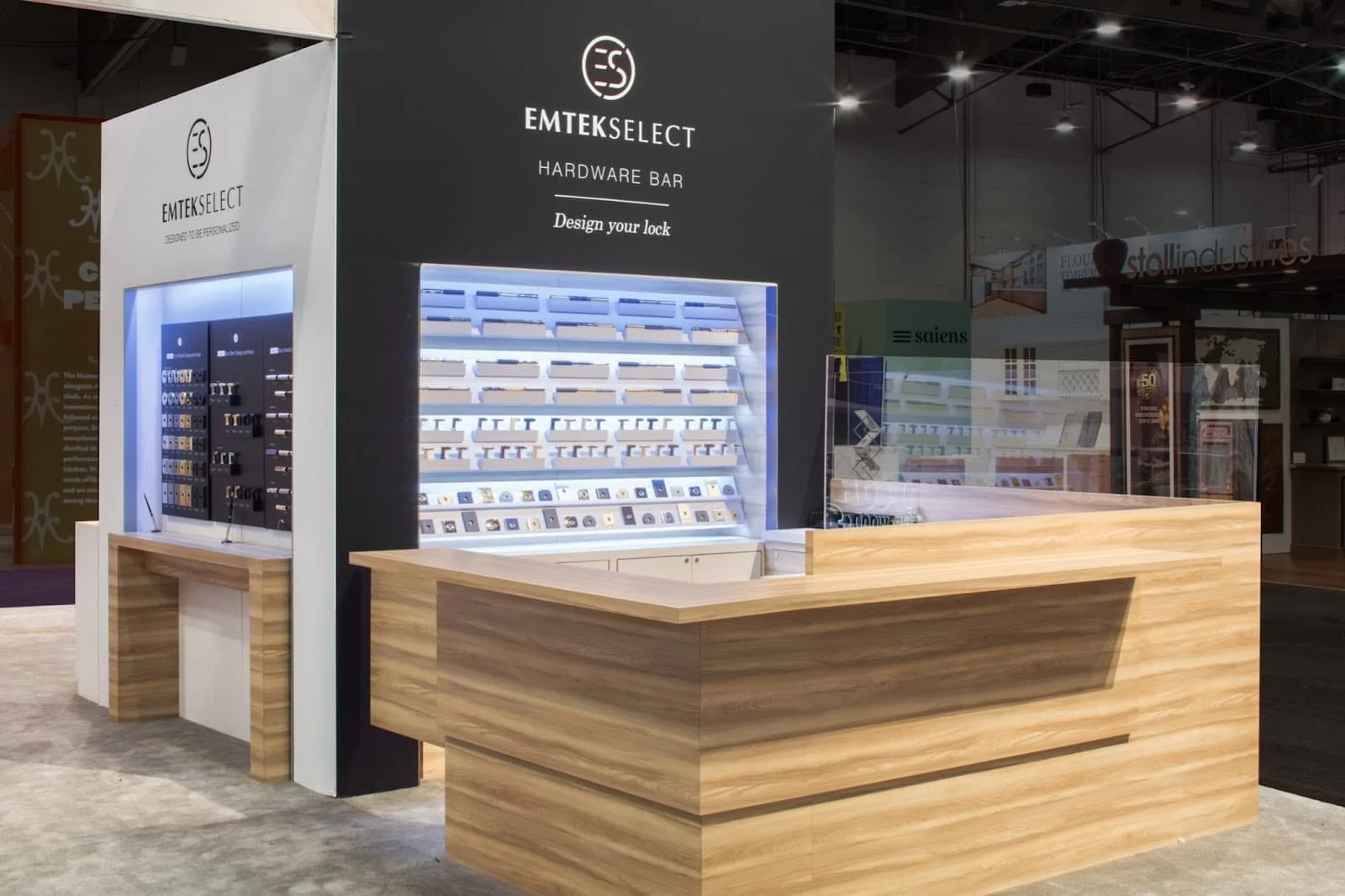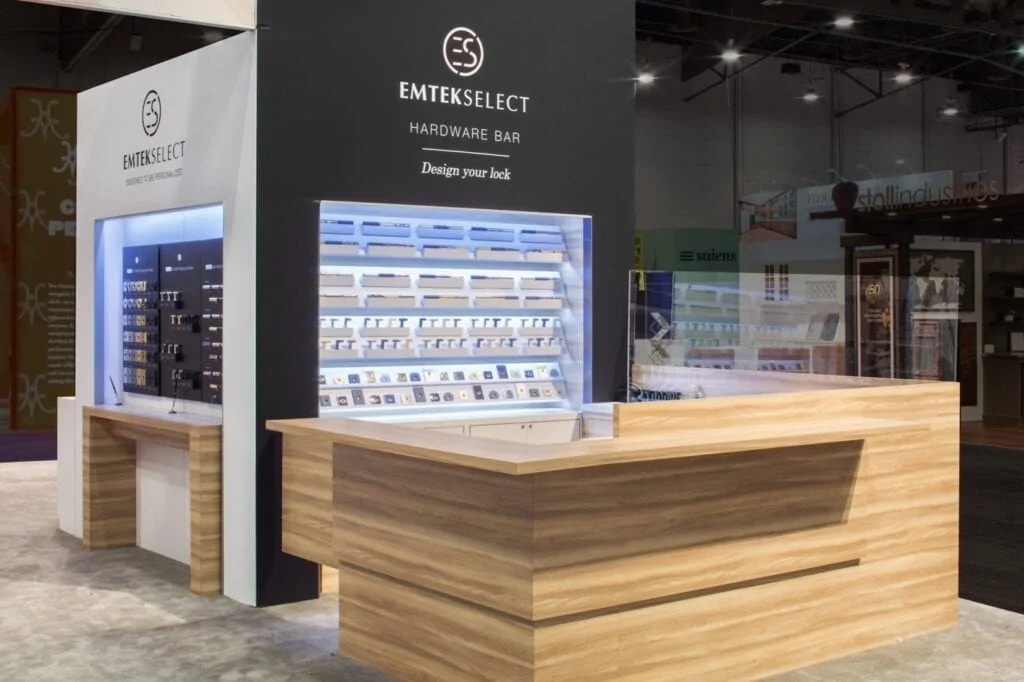 Emtek Booth W528
Emtek's booth will feature a vast variety of hardware products across door hardware/accessories and cabinet hardware. With the help of Emtek's Hardware Mixologists, visitors will be able to participate in an interactive experience at the Hardware Bar mixing and matching their own Emtek Select lever, knob, or cabinet hardware showcasing the ease of assembly and the endless customization options. Visitors will be able to take home their customized hardware free of charge.
A new addition to the 2022 booth, Emtek will showcase their design process with a 3-D printing demonstration to showcase how the brand looks for inspiration in design beyond just door hardware. The 3-D printer will create one custom product prototype design each day at KBIS, including a suited collection of lever, knob, rosette, and door pulls, that will help attendees better understand how this new technology is being used in Emtek's product design story, as well as how it's improving the standard hardware manufacturing process.
Emtek product highlights at KBIS 2022 include the Select Levers and Knobs, Select Cabinet Pulls, Modern Cabinet Backplates, Mix and Match Privacy Thumbturns, The Ace Knob, Manning Lever, and Watford Rosette, along with the expansion of the Studio Brass finishes. The Studio Brass Collection introduces boutique designs, inspired by the world beyond door hardware and is now available in 10 finishes including Pewter, French Antique, Satin Rose Gold, and Matte White. Visit emtek.com and booth W528.
L.R Brands, An Oatey Innovation Booth S3825
QuickDrain's expanded line of covers and finishes, available for SquareDrain, ShowerLine and ProLine drains, complements all major design trends, including mid-century modern, industrial, contemporary and modern farmhouse – making them an ideal choice for both residential and hospitality showers. From striking metallics to bold black finishes and sleek silhouettes, it's easy to mix and match QuickDrain with any bathroom aesthetic.
New to QuickDrain's line of covers are the Stones and Deco designs, each featuring intricate and modern detailing. Stones offers a soft pebble pattern made to enhance earthy, natural aesthetics with its organic-looking texture, while Deco's sharp, geometric lines are architecturally inspired and pair well with current tile trends. Previously existing covers — Tile-In, Vertical, Lines, Stream and Cosmo — also continue to be available. Stream and Cosmo were exclusively designed in collaboration with the world-renowned Michael Graves Architecture & Design.
Quality of design and engineering are both integral parts of the QuickDrain experience. The drain covers are designed with shower-drain placement in mind to ensure proper water flow performance without compromising desired style. Plus, every cover allows for universal design within curbless applications, and most covers are ADA-approved.
QuickDrain has also added a full range of brand-new drain cover finishes to its line: Brushed and Polished Gold; Polished Rose Gold; Oil Rubbed Bronze; and Matte and Polished Black. The existing Brushed and Polished Stainless Steel finishes will continue to be offered for all drains as well.
Each decorative cover is available in a variety of sizes. Select cover and finish availability may vary based on size or drain compatibility.
Visit www.quickdrain.com and Booth S3825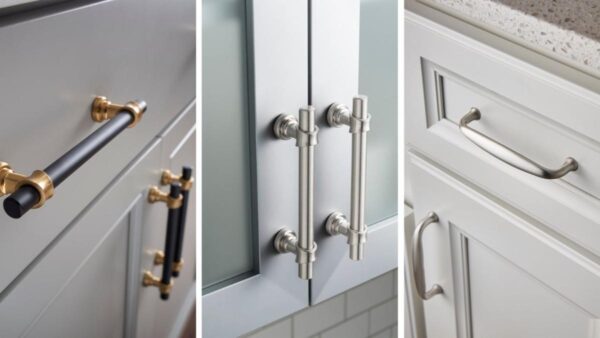 Top Knobs Booth W2272
Top Knobs, the leading manufacturer of decorative kitchen and bath hardware, is pleased to announce the expansion of its beloved Bit pull and Charlotte pull series. The extension includes new sizes for both lines as well as an exclusive finish offering for the Bit pull.
"The Bit pull and Charlotte pull have been a staple among our lineup of decorative hardware for years and we are very excited to offer additional style options for both series," Says Christine Zimmer, Top Knobs Product Manager. "The expansion of sizes and finish options allows designers and homeowners to further enhance their spaces with contemporary decorative hardware selections without limitation or sacrificing on style."
The Bit Series Mixed Metals Expansion- Forge a feeling of wonder and excitement with the Mixed Metal Bit pulls. This adventurous new look shies away from the standard appearance of one-toned decorative hardware and introduces an exciting mix of Top Knobs highly sought-after Flat Black finish paired with Honey Bronze or Pewter Antique details.
The Bit Series Size Expansion- Top Knobs invites modern edge to interiors by refreshing the Bit pull series with new size options. This series of cabinet pulls invigorates kitchens and baths with a powerfully level handgrip and detailed base that instantly demands attention.
The Charlotte Series Size Expansion- With influences rooted in the timeless appeal of 19th-century design, the Charlotte series of pulls and matching cup pulls features a harmonious blend of traditional charm and contemporary style. The expansion invites four new sizes that will lend added style and charm to cabinetry of all shapes and sizes.
Visit TopKnobs.com and Booth w2272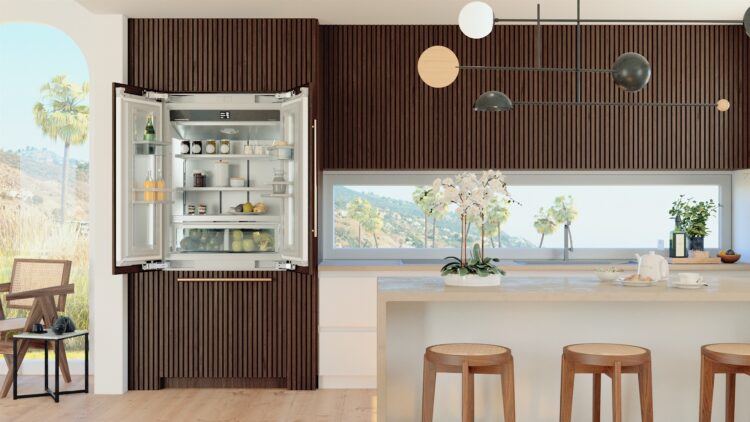 Liebherr Booth W1151
Liebherr will debut it's latest Bottom Freezers from the Monolith line, which are designed to enhance luxury and performance in kitchens across North America, without compromising valuable space.  KIBS attendees will also see the newly-branded Pure and Prime lines, which are the US versions of the brand's popular European fully-integrated models. They each come standard with: DuoCooling, which uses two separate refrigeration circuits to ensure no air is exchanged between the fridge and freezer compartments; EasyFresh or BioFresh technologies, with customized low & high humidity settings to keep food fresh for longer, and Liebherr's high-performance PowerCooling system, which maintains an even temperature throughout the interior.
The main event of this year's showcase will be the unveiling of Liebherr's concept unit. Attendees can expect to interact with an optimum version of the European model, on stage with open shelves. The glass and metal structure is touted as an aesthetic achievement, in addition to an innovative one. Attendees and designers will have the opportunity to ask questions, provide feedback and contribute to the look and function of the final product. Visit https://home.liebherr.com and booth W1151.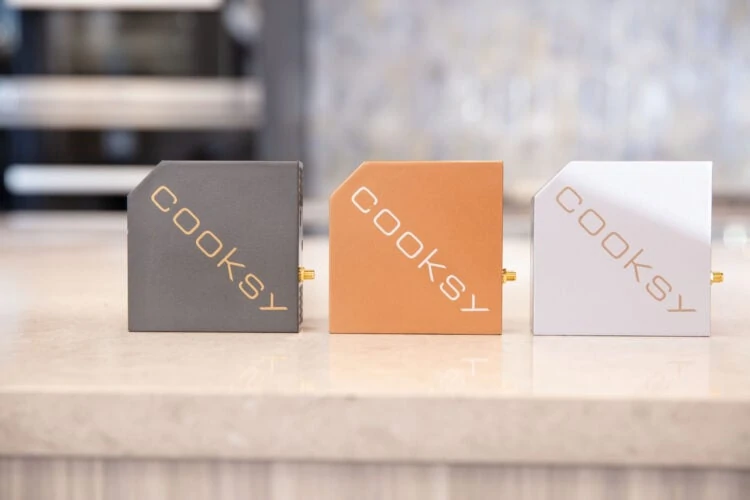 Cooksy Booth S4253
Experience the debut of this new culinary smart device –  a combination of video, artificial intelligence, thermal imaging technology, and the use of a tablet or smartphone app – designed to eliminate the guesswork of cooking delicious meals.
Participate in hands-on demonstrations, witness the game-changing technology "in action" while sampling delicious recipes prepared by a certified master chef.
Speak one-on-one with Jeff Knighton, founder & president of Cooksy, and discover how his background in electrical engineering and his personal passion for cooking united to create Cooksy. Hear, direct from the source, how this compact device seamlessly integrates into any kitchen design. Visit Cooksy.com and boothS4253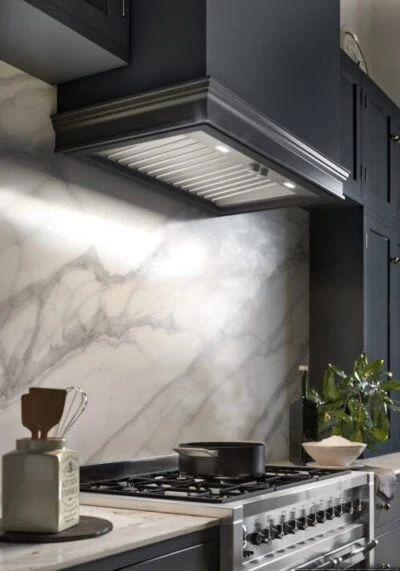 Falmec Booth W115
Be the first in North America to access Falmec's latest innovation, Circle.Tech. With revolutionary technology that is changing the shape of air filtration with a new line of hoods, Falmec is seeking insight and feedback directly from the North American design community during KBIS as part the design and development process.
So quiet, you need to NOT hear it to believe it. Experience the quietest range hood on the market! Falmec's innovative NRS™ (Noise Reduction System) technology combines high performance with significant comfort in the home through exceptionally quiet ventilation.
Introducing for the first time at KBIS, Falmec's Outdoor line of range hoods is designed to withstand the harshest of outdoor environments. Visit falmecnorthamerica.com  and booth W115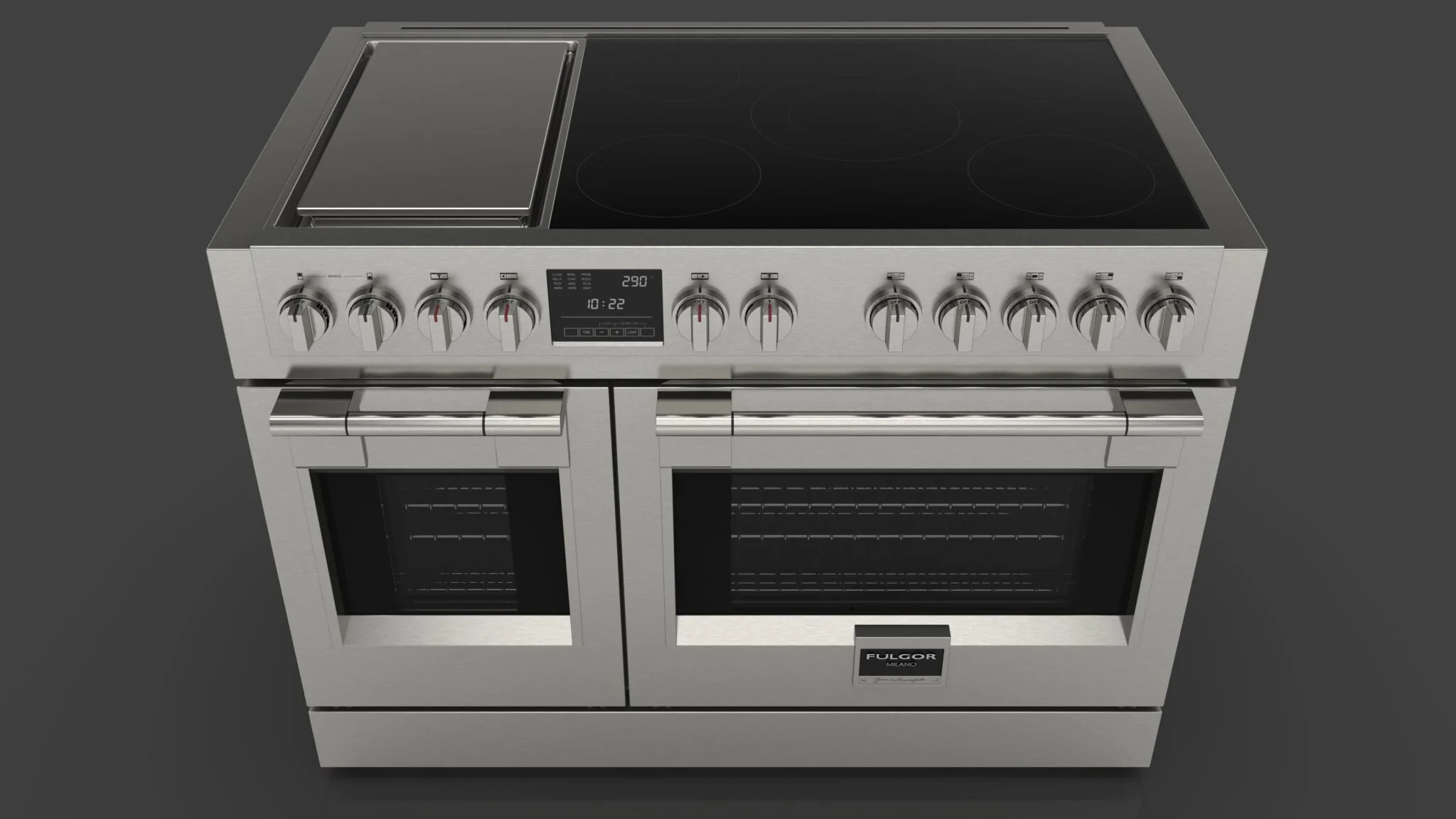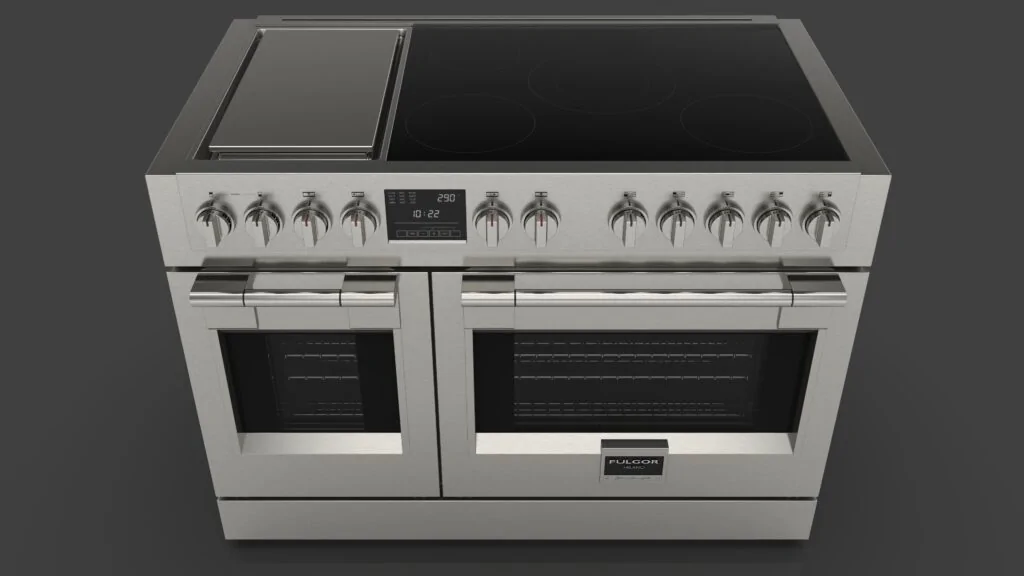 Fulgor Milano Booth W#115
Be one of the first to preview the new 48" Sofia Professional Induction Range. Launching at KBIS 2022, these ranges are designed with the efficiency of induction heat while paying tribute to traditional professional gas ranges with heavy-duty temperature knobs for tactile control.
Take in European-inspired appliances explicitly designed for the North American market from professional ranges to the launch of column refrigeration and schedule a one-on-one with the man behind the brand, Gianni Meneghetti, CEO of Fulgor Milano joining us from Italy.
Enjoy a crafted Italian espresso poured from Fulgor Milano's built-in coffee machines as you explore their large breadth of beautifully crafted luxury appliances. Visit Fulgor-Milano.com and booth W115