Event: The NAHB International Builders' Show®
Where: Orange County Convention Center, Orlando, FL
When: February 8-10, 2022
The NAHB International Builders' Show® (IBS) is the premiere event for the Residential Construction Industry. This year's show welcomes back the homebuilders, contractors, and remodelers from around the globe. The 2021 show was cancelled (as were most large trade shows over the past 2 years) but the energy and enthusiasm for this year's show is electric. We're stoked!
The exhibition halls will feature new products and innovations in categories such as building materials, tools, and appliances. This preview gives you a pre-show glimpse at our recommended booths to visit for 2022.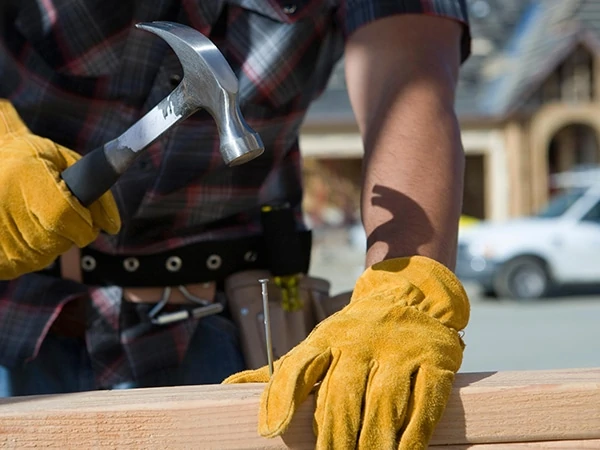 Maze Nails Booth W4219
Maze STORMGUARD® nails are double hot dipped galvanized and have a thick coating of zinc for maximum corrosion-resistance. All Maze STORMGUARD® Nails meet and exceed the ASTM A 153 specification for hot-dip galvanizing. Maze manufactures quality double hot-dipped nails for fiber cement siding, cedar and redwood siding, roofing, cedar shakes and shingles, PVC trim products, decking, fencing and post frame building construction. Many manufacturers and industry associations recommend Maze Nails for use with their building products because of their superior rust-resistance and quality performance in the field.  Maze also manufactures a complete line of stainless steel for marine and coastal applications. Maze Nails are 100 percent Made in the U.S.A. in Peru, Illinois.  Visit mazenails.com and booth W4219.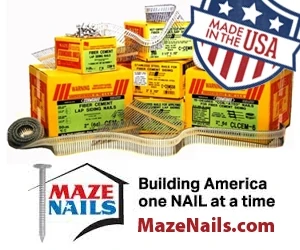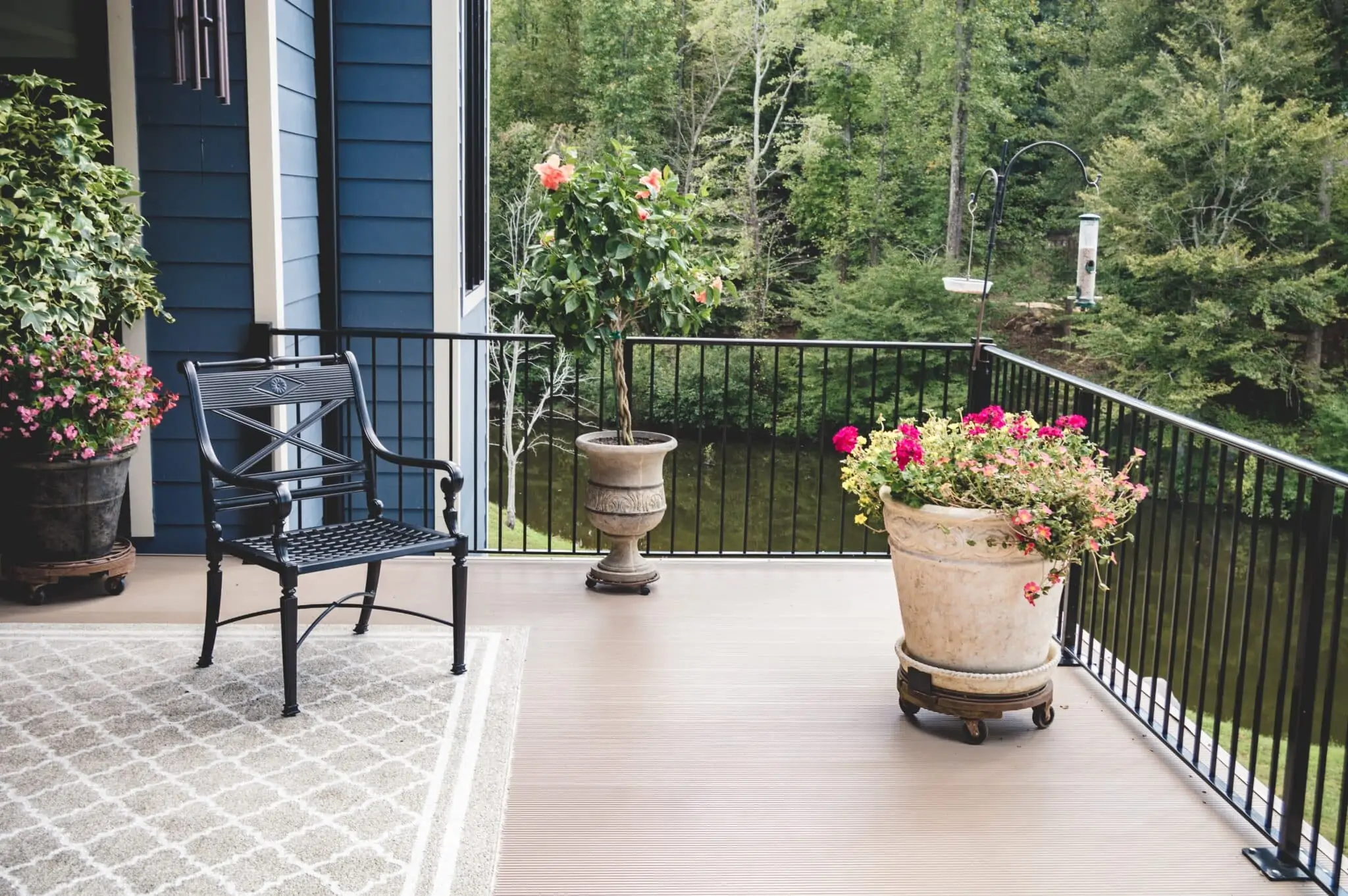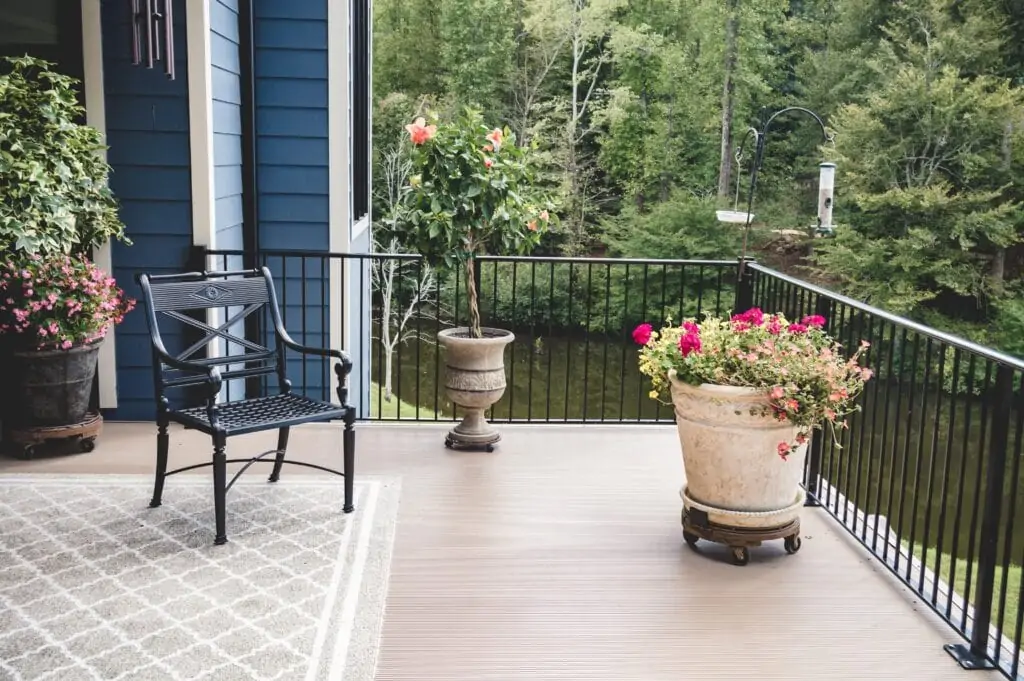 Wahoo Decks Booth S3236
Wahoo Decks designs and manufactures the highest quality aluminum decking, aluminum railing, and aluminum deck drainage systems available. We make low-maintenance, extremely durable aluminum decking materials for both multifamily and residential spaces. Our stringent design standards ensure that your deck space lasts a lifetime, with no pressure washing, staining, or painting required.
Wahoo Decks products include:
Visit wahoodecks.com and booth S3236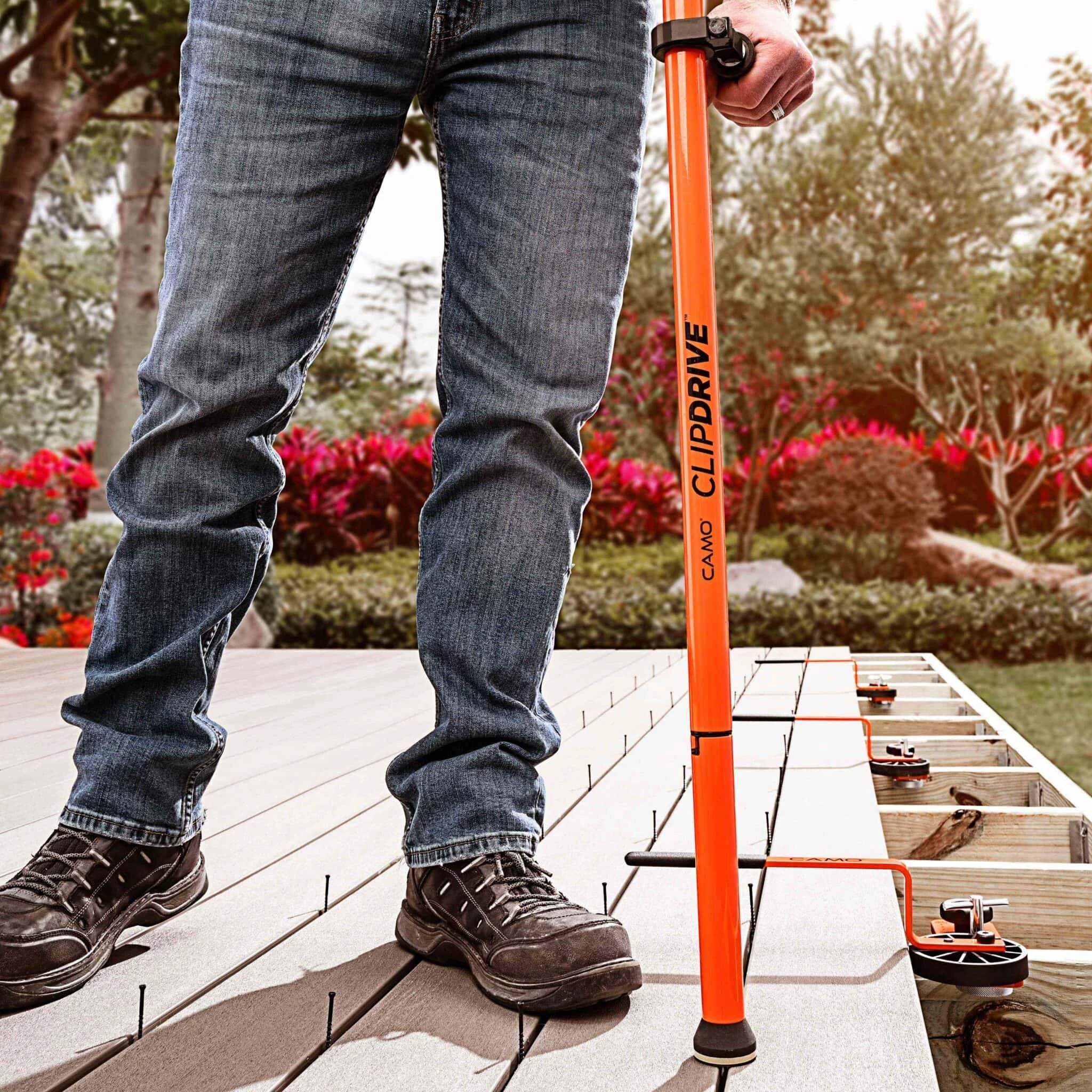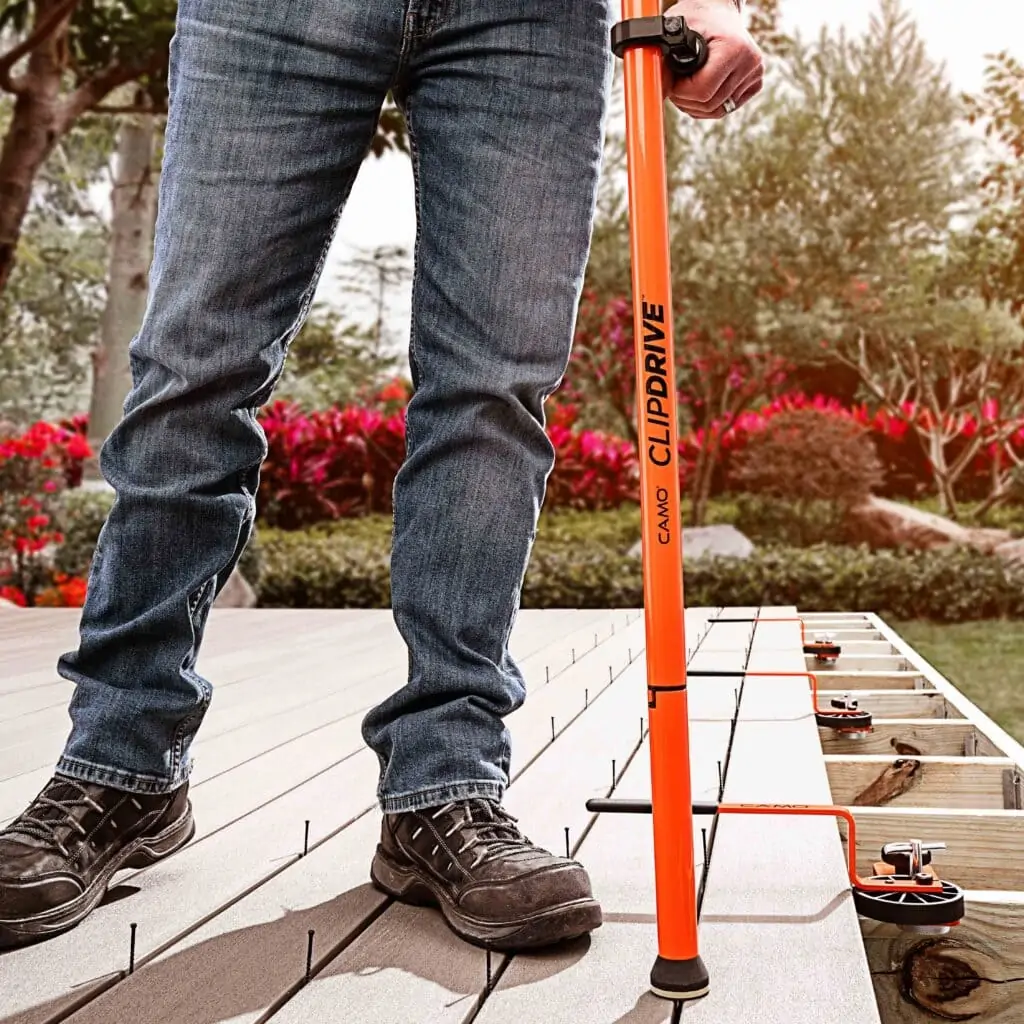 CAMO Booth  W5758
CAMO®, a manufacturer of decking tools and fasteners recently unveiled its newest innovation, the CAMO ClipDRIVE™ stand-up fastening tool for grooved decking at DeckExpo. Designed for fastening CAMO Universal Deck Clips, the ergonomic, lightweight tool attaches to any drill and allows you to stand comfortably while fastening any type of grooved deck board up to 5X faster than traditional methods. Created with input from contractors the ClipDRIVE features a height-adjustable handle for builders of any size and a weighted nose to make targeting screws easier. CAMO's Universal Deck Clips include EDGE® Clips to fasten deck boards in a 90-degree pattern, CAMO EDGEX® Clips to install at any angle deck pattern and CAMO EDGEXMETAL® Clips for 14–18-gauge metal frames. For a truly fastener-free finish, CAMO also offers Starter Clips to eliminate the need to face fasten the first and last boards on grooved decking installations. For even more efficient installation, add some CAMO LEVER™ tool to lock rows of boards and clips together in just one turn. It keeps them in place, freeing up deck builders to fasten. The CAMO DRIVE™ Stand-Up tool attaches to any drill and allows contractors to stand while fastening to reduce strain on the back and knees. It offers the versatility and speed to fasten Universal Deck Clips as well as edge and face fasteners up to 5X faster. Visit camofasteners.com and booth W5758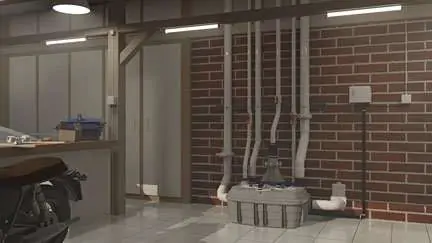 Saniflo Booth S2023
Equipped with two, 1.5-horsepower motors ("duplex"), the new Sanicubic 2VX lift station is capable of discharging effluent through either two-inch or four-inch rigid pipe and offers a shut-off head of 43 feet. This lift station is meant to be connected to a high voltage (220V-240V).
The Sanicubic 2VX employs an internal air pressure switch for automatically cycling the unit on and off. The unit also comes equipped with a wired control panel, as well as an external audible and visual LED indicator alarm in the event that a pump experiences overload or ceases to operate. 
Featuring easily removable circular panels on top, the IP68 enclosure permits ready access to every major component inside. The result is easier and much cleaner servicing than conventional, below-floor systems whose maintenance can entail wading into a pit full of waste.
The Sanicubic 2VX uses a specially designed pump impeller to create a vortex action as the effluent enters the lift station enclosure. This technology keeps solids away from the impeller as it turns, pushing waste rapidly through the pump and to the discharge pipe. In doing so, the possibility of clogging is substantially reduced. Visit saniflo.com and booth S2023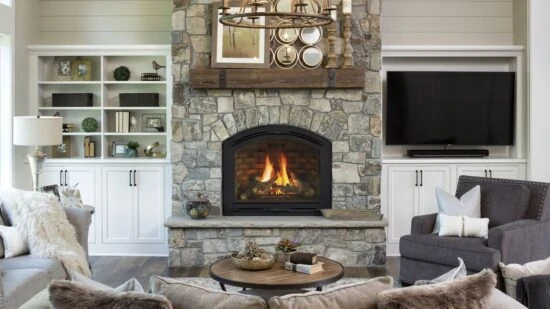 Hearth & Home Technologies Booth W2920
Stellar by Heat & Glo will take center stage at the Hearth and Home Technologies booth, located at W2920, featuring a one-of-a-kind U-shaped fireplace demonstrating the brand's virtually unlimited customization. And as fireplaces are not just for the family room anymore, units from leading brands including Heatilator, Simplifire and Heat & Glo will be positioned in bathroom, kitchen, library, outdoor and home office settings to fuel the industry's creative approach to home design and building. Hearth & Home Technologies is partnering with Paula Kennedy, a certified master CKD/CBD and interior design expert, to host an AIA-certified workshop. This continuing education session, titled "Wellness & Warmth: Incorporating Fire Elements Into Your Designs," will focus on how hearth environments deliver thermal comfort and a mind/body retreat in the home to support holistic wellbeing. The session will take place on Tues., Feb. 8 from 12:30 – 1:00 p.m. in the Design Central space at the Orange County Convention Center. Visit hearthnhome.com and booth W2920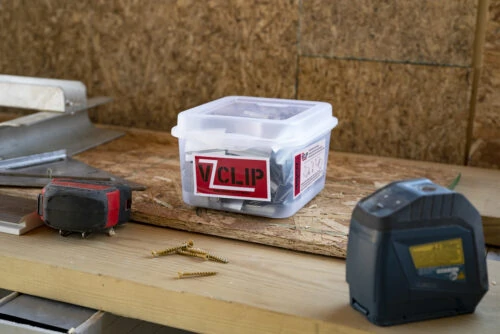 Versatex Booth W7489
VZClip, an innovative hidden clip and fastener system from VERSATEX Building Products, speeds up and simplifies the installation of two widely used VERSATEX PVC ¾" trim profiles. Not only that: Test-site data shows that VZClip keeps VERSATEX Canvas Series™ and reversable WP4/Nickel Gap™ trimboards firmly in place even at wind loads in excess of 125 mph.
According to VERSATEX's founder and president, John Pace, "Our team's never liked the idea of running fasteners through the face of a trimboard that's designed for lasting good looks. The traditional alternative—securing T&G with a nail through the tongue or groove—is time-consuming and doesn't achieve the holding power we're looking for in a coastal environment.
"The VZClip sidesteps both issues. It's a one-piece, hidden clip and fastener system that's compatible with either of these VERSATEX profiles. It reduces installation time and assures that the board is properly secured to the framing member. It all adds up to more confidence for the installer. Visit versatex.com and Booth W7489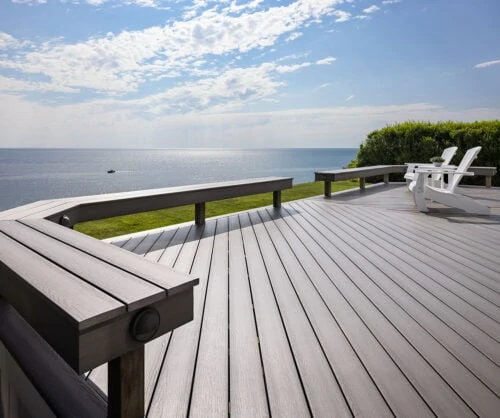 MoistureShield Booth W4443
With capped composite decking products for every lifestyle, MoistureShield® offers a variety of natural looking options for a low-maintenance outdoor living space.  Thanks to its Solid Core manufacturing process, all MoistureShield deck products can be used on or in the ground and even under water. MoistureShield decking is also backed by a 50-year transferrable structural warranty for all decking series.
Here is what is new to the IBS Show:
MoistureShield Meridian™ capped composite decking features the new TruTexture™ Surface with a true wood-grain finish and reduced pattern repetition for a more natural look. Meridian is available in three premium colors: Citadel, a cool Atlantic gray with a subtle patina; Shoreside, a subtly variegated golden sandy blonde and Mariner, a timeless dark brown with rich undertones. Citadel and Shoreside offer proprietary CoolDeck® technology, which reduces heat absorption by up to 35% compared to traditional capped composite boards in a similar color.
Cold Brew Color added to MoistureShield Vision® capped composite decking line. Cold Brew is a warm and inviting medium-roast brown with subtle color variegation. Vision features six rich colors, with Cold Brew, Mochaccino and Cathedral Stone available with the option of CoolDeck Technology.
MoistureShield Cladding debuts at the IBS Show as a brand new cladding solution utilizing Vision and Meridian decking and color variety.
New MoistureShield Accessories 
Aegis Clip™ is designed for installing grooved boards on metal framing, a growing trend. Delivering lasting strength and durability, Aegis Clips are made from glass-reinforced polypropylene for superior holding power.
Joist Tape – add life to your deck with a moisture-resistant barrier for long-lasting protection of the deck joists.
Visit moistureshield.com and booth W4443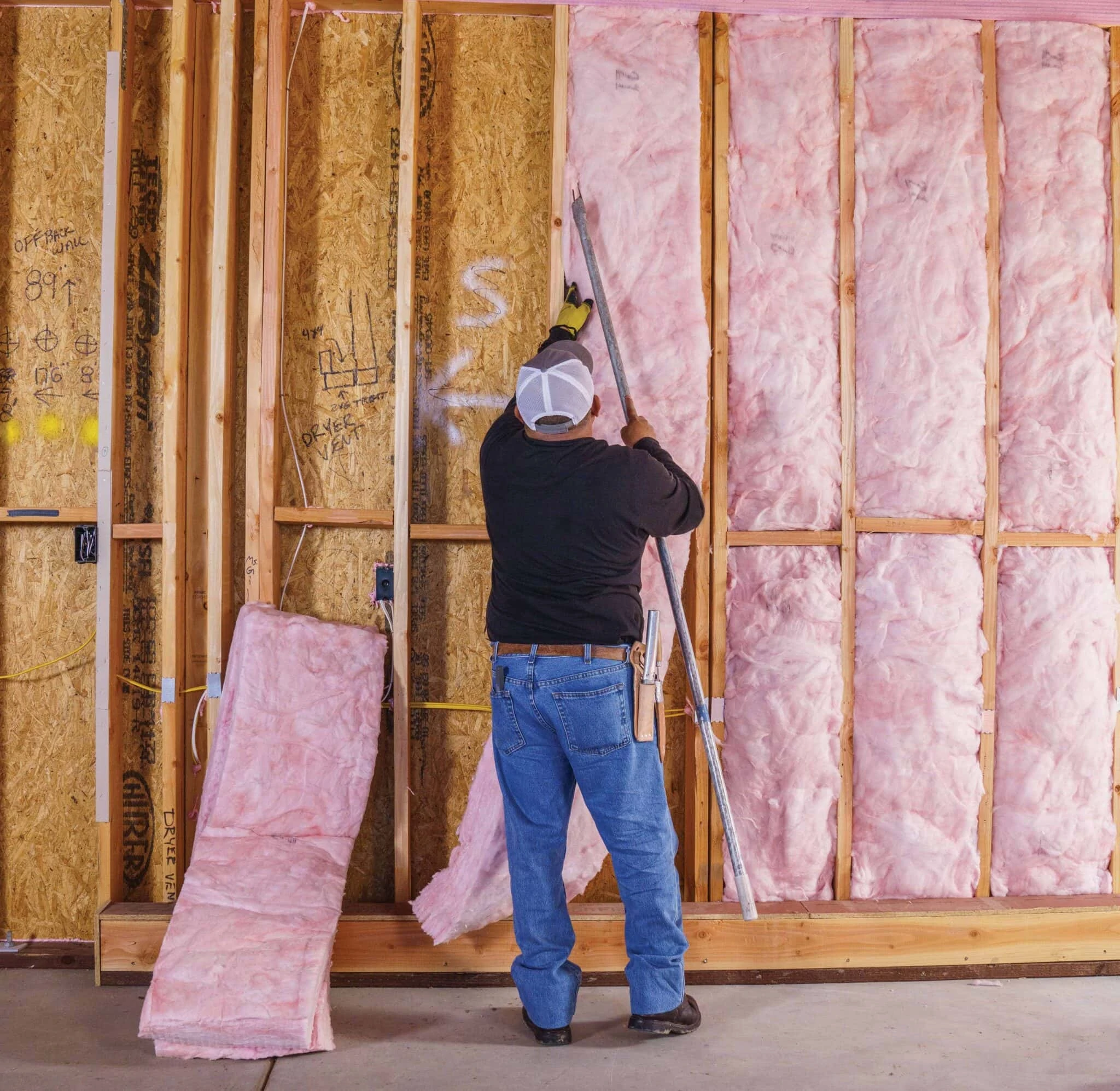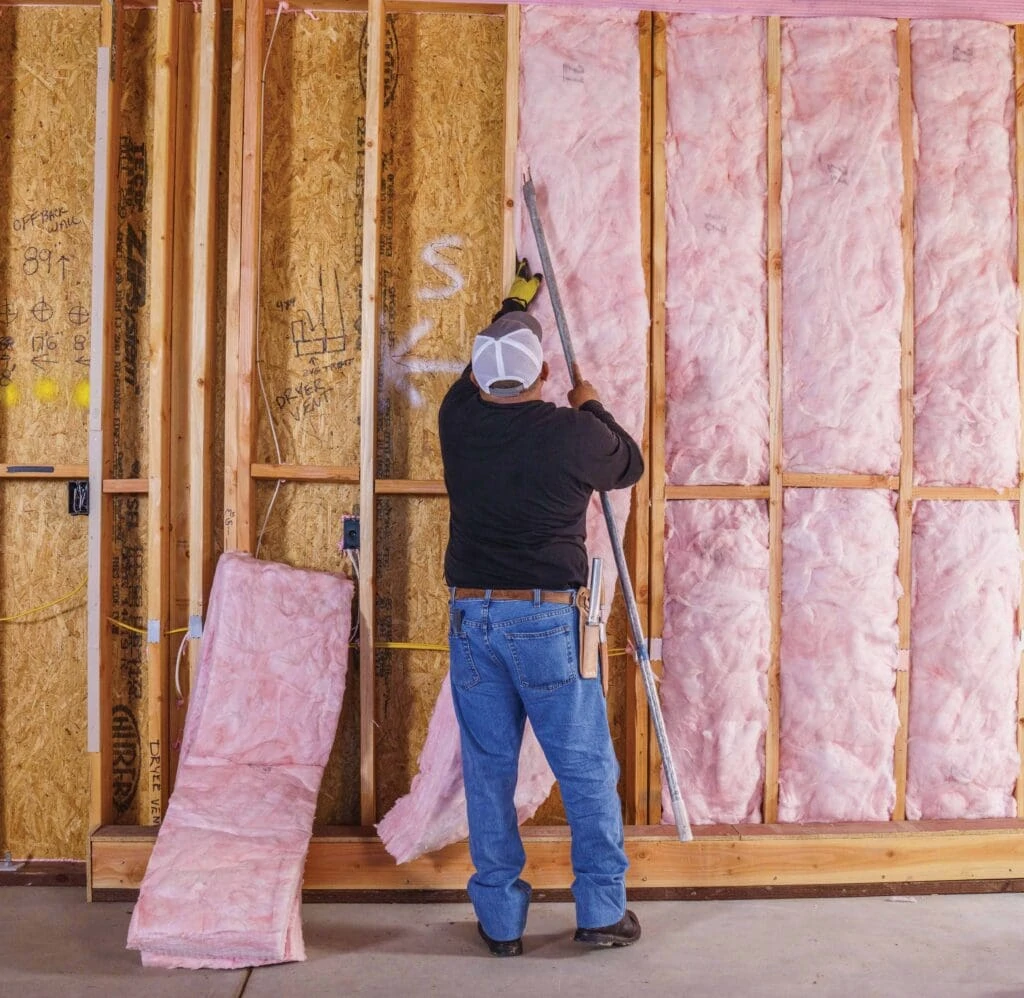 Owens Corning BOOTH W4247
Owens Corning, company that invented fiberglass insulation, today announced its latest advancement: PINK Next Gen™ Fiberglas™ insulation. Featuring advanced fiber technology, PINK Next Gen™ Fiberglas™ creates a tightly woven network of soft, fine fibers to form a super-resilient blanket of insulating micro-pockets. The next generation of fiberglass enables up to 23% faster installation compared to existing Owens Corning products. Offering a visibly smooth and uniform surface, the product helps pass inspection with a smooth texture inspectors look for. Dean Moody of Intermountain West Insulation-IBP says, "With PINK Next Gen Fiberglas, edges and corners seldom get beat up and seamless, pillow-like aesthetics often replace the   creases that accompany other jobs. We've had inspectors see how good the product looks and sign     off before we're even done. It's just another reason why we now only use PINK Next Gen Fiberglas on all of our jobs. The difference is like night and day with other products." Leveraging several technology advancements, PINK Next Gen Fiberglas insulation is safe for installers and residents with safe, proven ingredients and a UL GREENGAURD certification for low VOCs.
Visit PINKNextGen.com and Booth W4247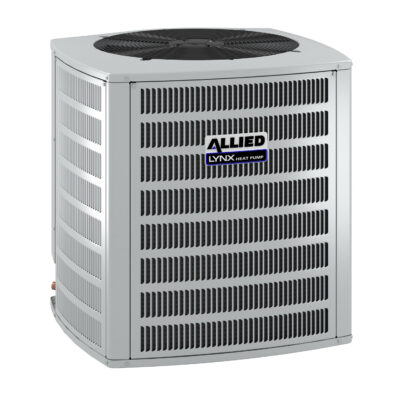 Allied Air Enterprises / MagicPak All-In-One HVAC Systems Booth W8371
Allied Air Enterprises, a Lennox International Inc. company, introduces its newest easy-to-install home heating and cooling solution the LYNX™ 18 SEER Inverter Heat Pump under the Ducane™, Concord® and Allied™ brands. The LYNX 18 is a smart choice as a replacement or upgrade for greater versatility and performance. Quickly adaptable with a wide range of AHRI-rated system matches and powered by intelligent algorithms, the LYNX 18 works with most conventional 24v thermostats. Featuring QuickLink™ Inverter Technology, the unit delivers consistent dehumidification and temperature levels for increased homeowner comfort and features five operating modes. It provides energy savings by up to 22% annually and offers operating sound levels as low as 50% of a conventional 14 SEER single-stage heat pump.
MagicPak All-In-One™ HVAC units along with Allied's complete portfolio of multifamily solutions will also be exhibited. The M-Series is optimized for multifamily applications and features reliable heating and cooling with flexible design which can be customization to blend in with any building design. The V-Series revolutionized multifamily heating and cooling with updated high-efficiency models available.
Visit www.alliedair.com or www.magicpak.com and Booth W8371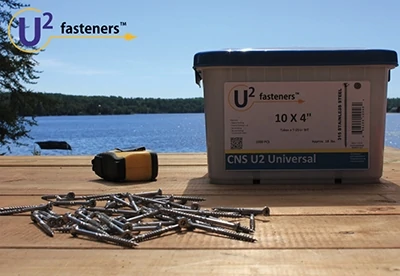 U2 Fasteners Booth W5543
With a strong focus on our customers, U2 Fasteners aim to create, promote and distribute a new generation of innovative, code-compliant, premium fasteners for use by professional builders.  The U2 CS is the next generation of construction screws that are replacing lag screws and is structural & ACQ treated lumber com-pliant in IAPMO report ER-454. The U2 features a dome head enhancing the structural capability. The U2 CS tapper point consists of the corkscrew start and blade cutting thread for easy piercing and alleviating strain on the material. The Tight Star Recess system is designed to grasp the U-Bit tightly and can be installed with one hand. Underneath the screw head of the U2 CS the Talon Grip holds the screw tight to prevent loosening and uses its nibs to dig into the material when countersunk.  Below the smooth shank is the reamer thread, which enlarges the hole in the material to create a larger passage when drawing materials together and reduces tension on the screw head. U2 fastners offers a selection of 55 SKU's in 316 marine grade stainless steel construction, universal and fine screws.  Grade 316 is the standard molybdenum-bearing grade of stainless steel. The higher nickel and molybdenum content in this grade allows it to demonstrate better overall corrosion resistant properties, especially with regard to pitting and crevice corrosion.  In addition, Alloy 316 provides excellent elevated temperature tensile, creep and stress rupture strengths. U2's Cap screw comes in 305 grade stainless steel. Visit u2fasteners.com and booth W5543

Red Devil
Paintable Silicone is an ultra-premium sealant with a superior hybrid formulation. It provides the exceptional waterproof performance needed from a silicone sealant with unmatched paintability. This 100% waterproof sealant is ideal for wet and dry applications, which makes exterior projects and waterproofing a breeze.
Paintable Silicone is paint-ready and rain-ready in 30 minutes. This sealant is also permanently flexible, shrink-proof, freeze-proof, sun-proof, won't crack or crumble, and is mold and mildew resistant when cured. Plus, it is backed by a lifetime guarantee and meets or exceeds ASTM C920 Class 25 spec rating.
Visit reddevil.com to learn more.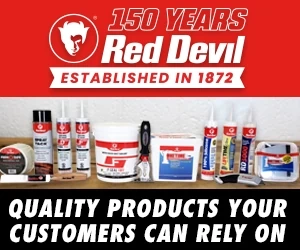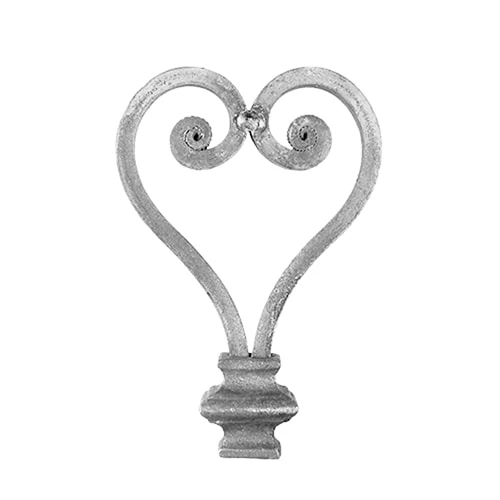 KING ARCHITECTURAL METALS Booth S1225
King Architectural Metals stocks over 9,000 metal products, including pre-made fence panels, hi-def plasma cutting, structural steel, access controls as well as hardware, paint, forgings, aluminum and cast-iron castings, stair and railing parts, and much more. The company offers nationwide delivery. King Architectural offers everything from ornamental décor to structural components in a wide range of styles and materials. Check out the company's website see the new online Metal Reference Guide, which uses a point-and-click app to showcase the array of metal components available for building and assembly.
Visit kingmetals.com and Booth S1225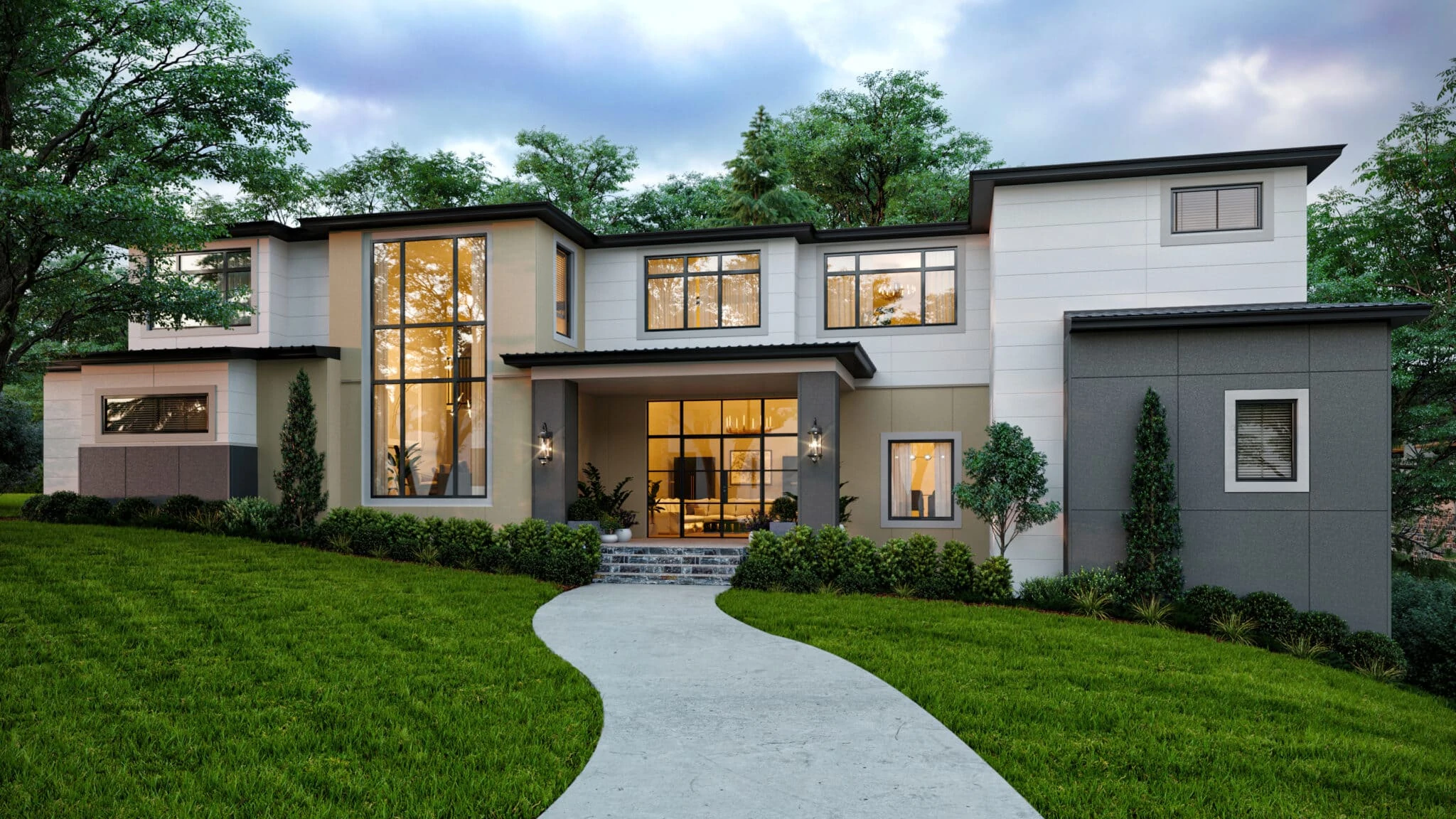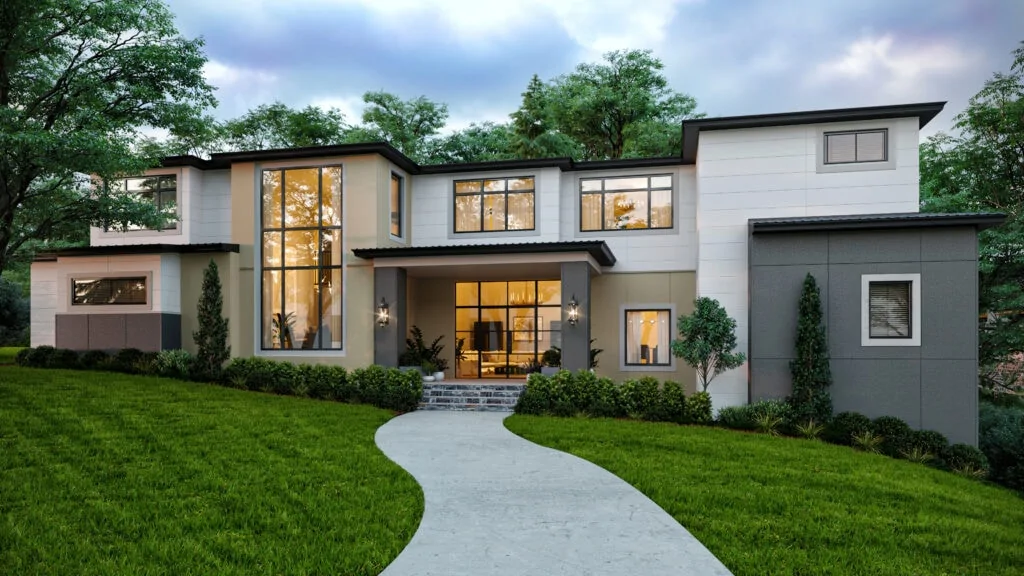 James Hardie Building Products Booth P34, W370
The launch of Hardie® Textured Panels (debuting nationwide in early 2022) marks the creation of a whole new category in home exteriors from James Hardie, the brand's most significant expansion to date beyond wood-look designs.
Hardie® Textured Panels feature an integrated solution of fiber cement panels and aluminum trims empowering homeowners to achieve contemporary designs for any style, while continuing to deliver on the brand's trusted protection and the lasting beauty of fiber cement.
More details on Hardie® Textured Panels:
Hardie® Textured Panels are a direct response to consumer demand for more contemporary exterior looks.
Available as of mid-May 2021 in the Pacific Northwest and Southwest regions, national launch in early 2022.
Combinations of contemporary textures and architectural lines allow homeowners to achieve a fresh look for any design – whether modern, transitional, traditional, or somewhere in between.
Available in three striking textures (Hardie® Smooth Sand Panel, Hardie® Multi-Groove Panel, Hardie® Knockdown Panel) that can be oriented vertically or horizontally.
The panels can be mixed with a variety of products by James Hardie to create one-of-a-kind exteriors perfectly suited to the homeowner's desired style.
Modern ship-lapped joints create a sleek V-groove aesthetic resulting in an improved installation efficiency of up to 40-50% less labor time than traditional three-coat stucco (actual labor savings may vary based on wall complexity).
Low-maintenance fiber cement siding offers non-combustible fire resistance and resists water damage as well.
Click here to view the Hardie® Textured Panels look book.
Visit  booths P34 & W370 and jameshardie.com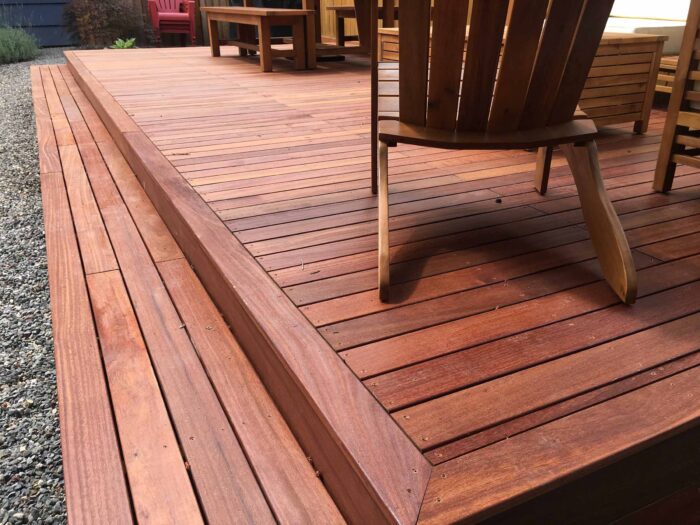 Nova USA Wood Products Booth S926
Nova Wood USA, a leading supplier of high-quality hardwood products and accessories, will be demonstrating their complete line of Real Wood Solutions. 
A leading supplier of high-quality hardwood products and accessories, this will include the company's:
ExoDek QuickClip Hidden Decking Fasteners. Exceptionally easy to install, the new hidden fastener system was developed to ensure deck boards remain securely fastened through all four seasons while greatly reducing the possibility of inadequate or uneven spacing and loose, buckled and/or damaged boards
ExoClad QuickClip Rainscreen Siding Clips. Lightweight and easy to handle, the new Nylon ExoClad QuickClips work equally well with hardwoods such as Batu, Ipe and Cumaru hardwood siding, as well as softwoods like Cedar, Redwood and Douglas Fir
ExoShield Wood Stains. Using a proprietary blend of Tung oil, UV blockers, fungicide, and trans-oxide pigments, ExoShield's water-resistant, acid-resistant formula reduces cracking or warping, delays graying and protects both soft- and hardwood products from water damage, fungi and harmful UV rays
Premium tropical hardwoods, an alternative to under-supplied and over-priced Ipe, which offer highly-durability, low-maintenance and beautiful appearance
Visit booth S926 and www.novausawood.com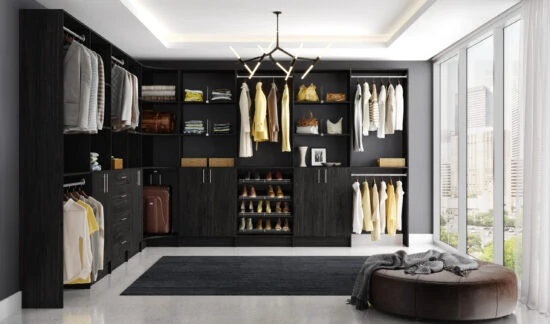 ClosetMaid Booth W4753
This year, ClosetMaid is introducing a range of new finishes to its popular MasterSuite and ShelfTrack EVO product lines. Manufactured from high-quality materials with an elegant melamine finish and solid wood drawers, MasterSuite is built for lasting luxury. With a multitude of configurations, accessories, and design details, MasterSuite brings functionality and beauty to any space. Not to be outdone, ShelfTrack EVO offers ease of installation with re-engineered hardware and attachments that are elegant, adjustable and quick to install. Designed for both the homeowner and builder in mind, ShelfTrack EVO brings style, flexibility, and affordability to any home improvement project. See these products, along with the new finishes, on display at the ClosetMaid booth during the 2022 International Builders Show. Visit  booth 4753 and closetmaid.com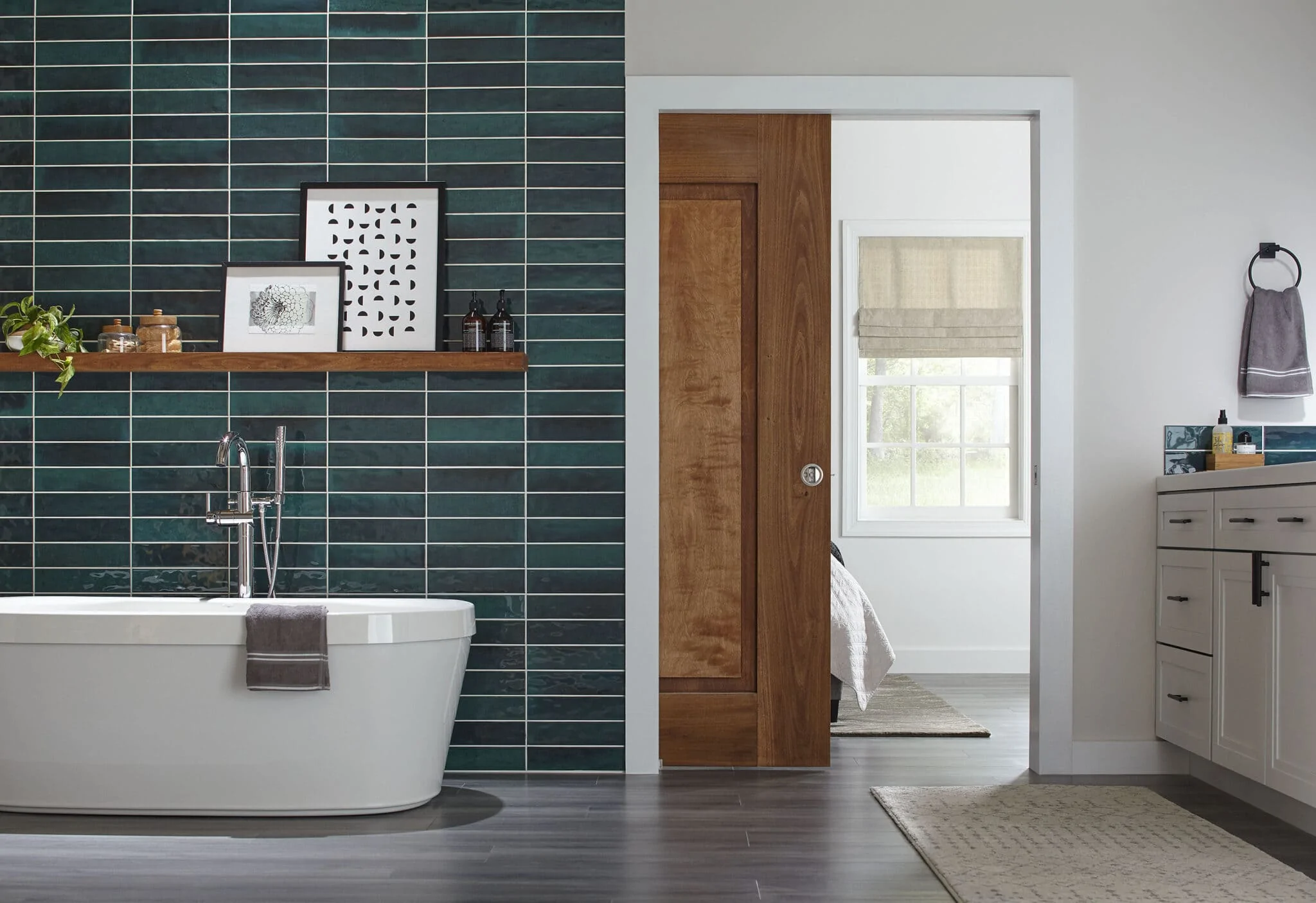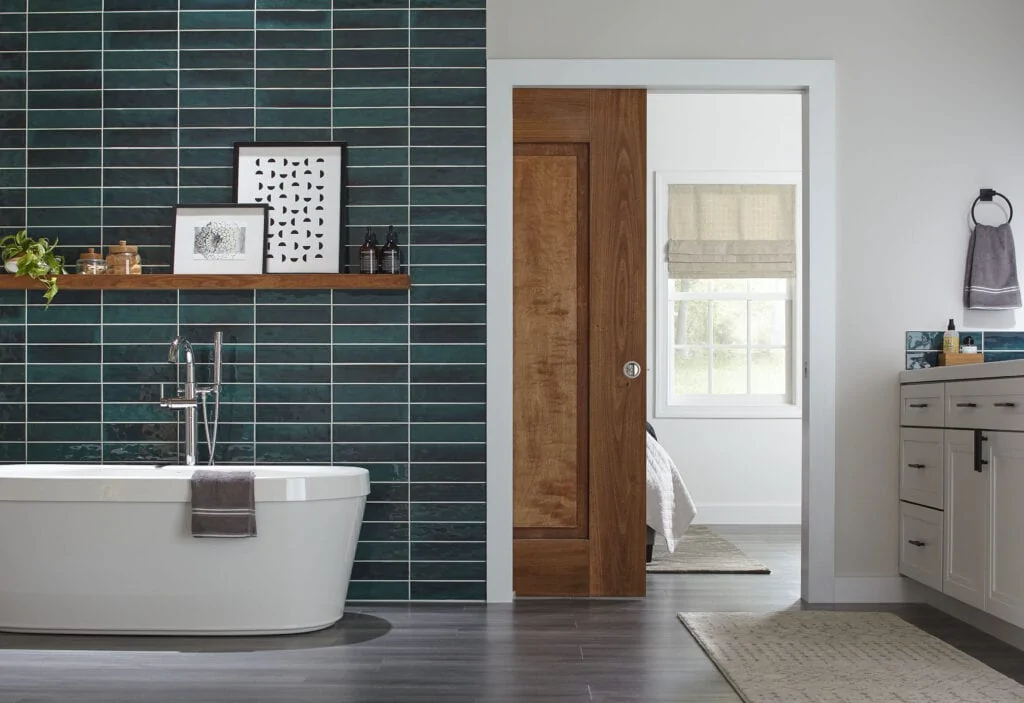 Johnson Hardware
Adding a smooth-rolling pocket door to any room in the home is easy and convenient with Johnson Hardware's 1500SC Series Pocket Door Frame. The frame features galvanized all-steel split studs to resist warping and rust, plus Soft-Close hardware that enables doors to quietly close with the touch of a fingertip. When used with the 1515-PLY pocket wall reinforcement clip set and 5/8" thick plywood, walls become significantly stronger, and are more resistant to flexing or bowing in or out.
Easy to install, the 1500SC frame utilizes a "jump proof" aluminum box track and trouble-free hangers with 1" wheels on convex rails. Ideal for 1" to 1-3/4" thick doors, up to 60" wide x 108" high. 1500SC includes self-tapping screws that will work for both drywall and finish trim.
A pocket door installed with Johnson Hardware frees up to 14 sq. ft of floor space otherwise lost to a traditional swing door. It creates privacy between rooms and easier entryways. A pocket door can increase accessibility in the busiest rooms, from the kitchen to the mudroom. It can save precious floor space around a closet or in a bathroom.
Johnson's pocket door hardware and track exceed ANSI standards, which means it can successfully complete 100,000 opening and closing cycles. Made in the USA since 1958, Johnson Hardware has been producing high quality sliding, folding and pocket door hardware for residential and light commercial applications. Celebrating over 60 years of precision engineering, the Company protects the health and safety of its employees and surrounding communities and ecosystems. It uses natural resources including raw materials, energy and water as efficiently as possible. For more information, visit www.johnsonhardware.com
During your time in Orlando, please schedule a visit to the New American Home and the New American Remodel. Enjoy the show!!