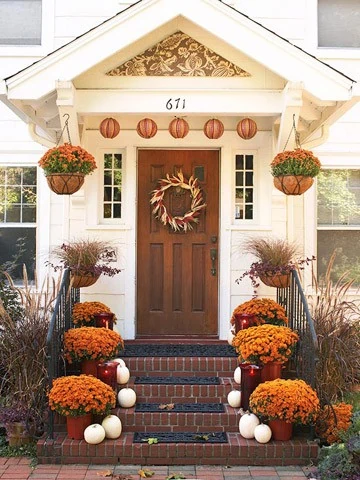 (guest post by Eva Hines)
First impressions count, especially when it comes to your home.
There are many ways in which you can decorate and enhance the appearance of your house from the outside and this means getting the frontage up-to-date. Try these features to add style and value to your property's exterior.
1. New numbers
An instant update; whether you're replacing tired old decorations or you've never made a feature of your home's name before, your choice of numbers and name displays can make a big difference.
It offers the opportunity to add some glamour and class or perhaps a touch of rustic appeal. Consider oversized chrome numbers or elegantly inscribed slate or brass.  
2. Door canopy
A small covering tailor-made for the area just above your front door can really create some visual interest to the front of your property.
Like a miniature roof, it can extend beyond the entrance or provide shelter over just the door itself and helps to break up a flat expanse of brickwork, adding depth and dimension in the process.
Door canopies come in many different styles, so choose one that suits the appearance of your home or helps you to achieve the look you're aiming for. A triangular canopy with a traditional tile effect and decorative details channel country cottage charm while a simple straight design offers sleek contemporary style.
Installing a door canopy will dramatically alter your home's facade but it's not without its practicalities – you'll have a comfortable dry area under which visitors can stand and where you can rummage for your keys safe from the elements.
3. Lighting fixtures
If you want your home to look really inviting and warm, lights around the entrance are an essential.
A little lantern is decorative but equally useful, as with any outdoor illumination. Two lights placed either side of the door create some aesthetic symmetry – just take care not to opt for anything too big that will overwhelm the space or look brash.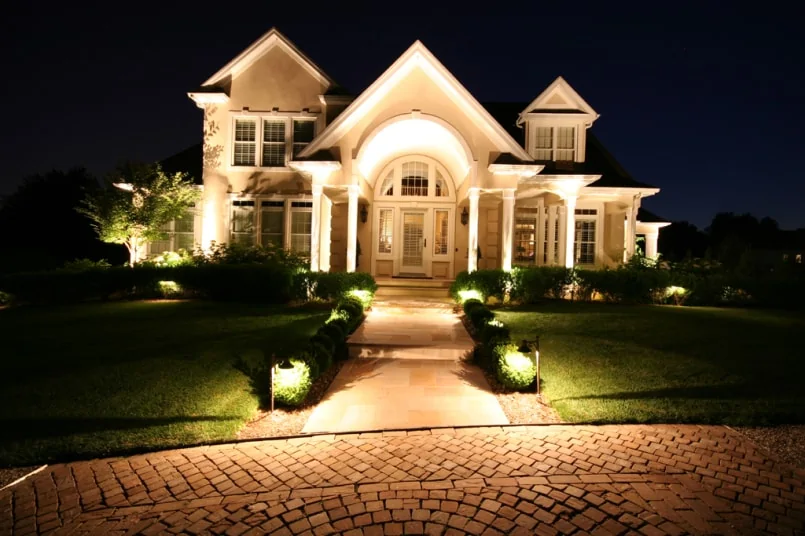 4. Hidden lights
Lighting hidden amongst trees and plants looks polished and classy. The idea is to keep the lights themselves out of sight, with bursts of subtle glows emerging organically from the greenery.  
5. Paint your front door
An immediate pick-me-up that can be accomplished in just an afternoon's work. There's no reason to stick to natural timber so have some fun by painting your front door.
Choose from subtle pastel shades and dark green to complement a Victorian property or bright red – the most popular shade. After all, this is perhaps the only part of an exterior where you really have free reign on colour, so make the most of it!
6. Greenery
Add life and colour to your walls with some plants and flowers. Why not think about planting a climber? These can be self-supporting or may require you to provide something for it to cling to, but put in the work now and you'll be highly rewarded in the future.
Walls partly covered with sprawling flowers look stunning and are very useful if there are any unsightly features on the front of your home you'd prefer to conceal from view. Popular climber varieties are the clematis, rose, wisteria and honeysuckle.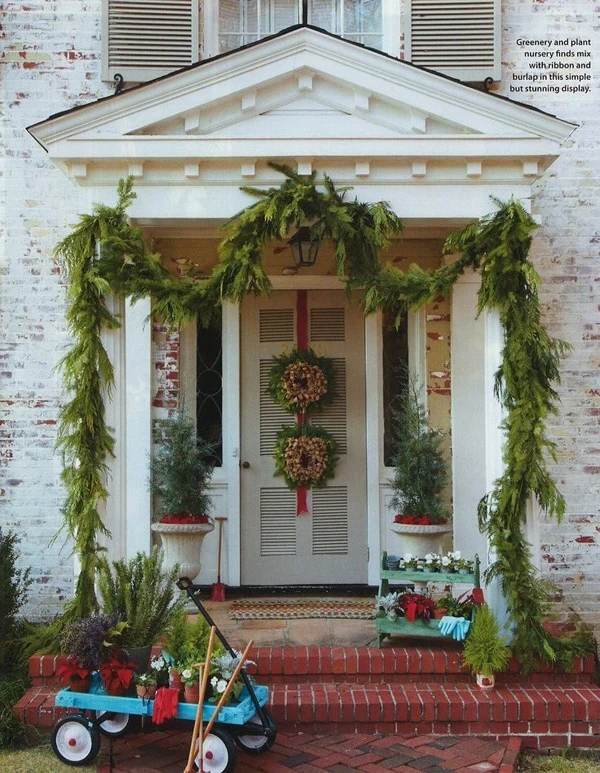 7. Hanging decorations
To continue the natural them, you can also look into hanging baskets for a traditional and effective way to add interest. These are mostly associated with vibrant summer flowers but winter hanging baskets are also possible for year round front door flora.
Alternatively, use other hanging decorations like windcharms for an interesting feature that requires less maintenance.
8. Window shutters
For some cute continental style and originality, look into getting some shutters. Made from wood and finished with washed-out colours these will transform the look of your property instantly.
Alternatively, take some inspiration from the more modern, neutral American-style shutter. Either way, this is the ultimate exterior decoration.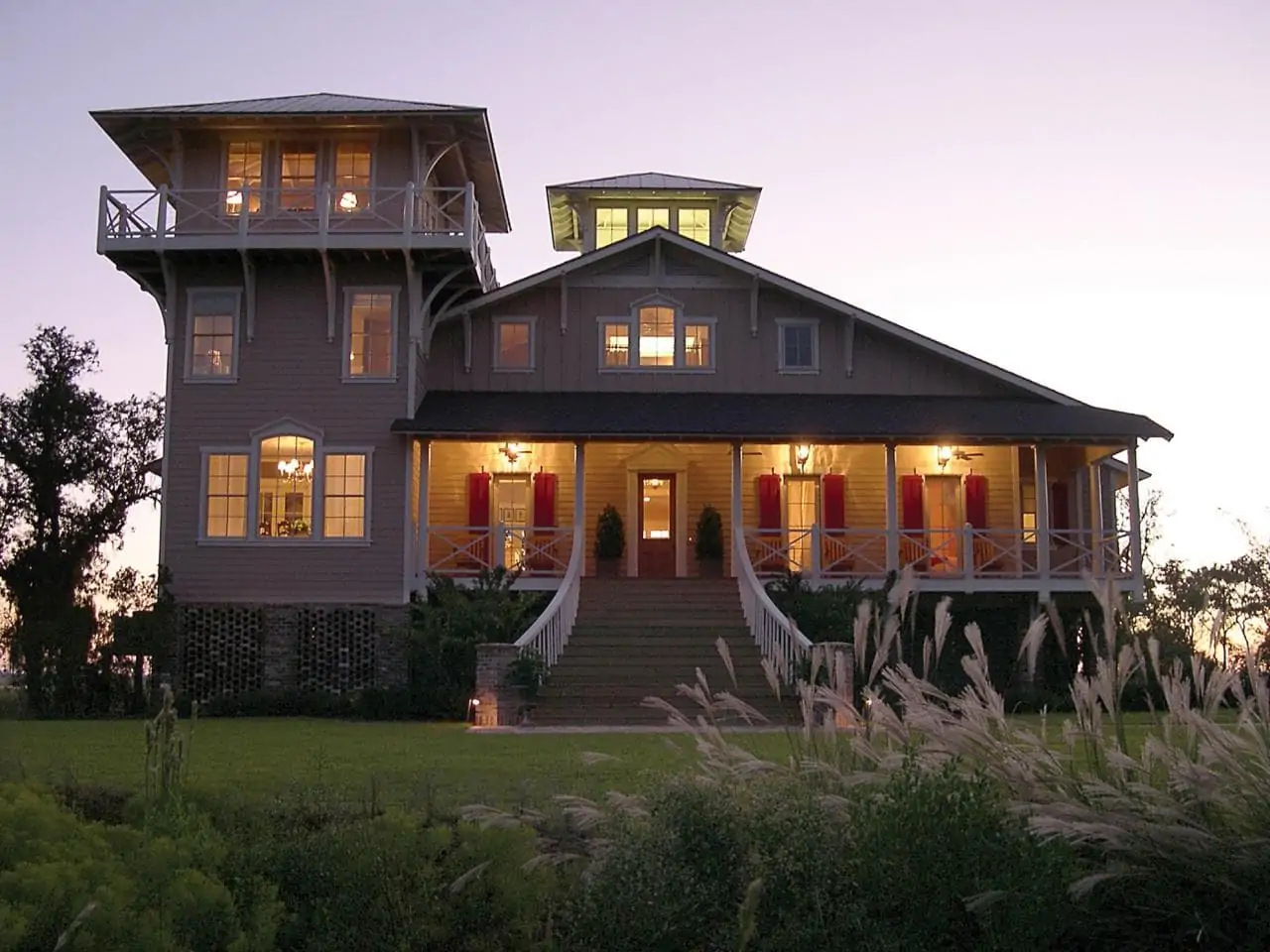 9. A garden path
A path leading from the road to your front door is sure to enhance your home's curb appeal.
Using a material that matches the materials of your home will give the whole property a more "put together" appearance and you can have your path feature a curve for added interest or line it with flower and shrubs. Pathways also perform a practical function and provide a sturdy surface for visitors to reach your front door from the road.
10. Wreaths
A wreath isn't just for Christmas. A little something hanging from your door is a great way to add some personality to the focal feature of your home's exterior and can be made from anything – you can even make one yourself!
Think about a rich red, orange and yellow-filled ensemble for the autumnal months or a pretty bouquet of spring flowers to brighten up your door at Easter time. You can also break away from plants and flowers by hanging up metallic, wicker or glass decorations.
Things to consider
With these ten suggestions, the front of your home never needs to look dull again. Always be sure to check out regulations before getting started on a project to ensure you aren't in breach of any rules regarding home improvements or planning and make the most of the front of your home.
Author bio: Eva Hines is an experienced home consultant who frequently writes on diverse niches like home décor, DIY and design. She loves to spend time with her friends every weekend and is a travel enthusiast.