Enter To Win A SABRE Wireless Home Protection System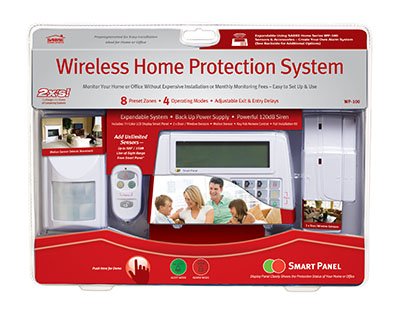 A burglary occurs every 14.5 seconds in the U.S.*, and budget cuts have led to an average 911 response time of 10 minutes**. In response to these home security challenges, SABRE has developed a comprehensive, customizable and industry-leading Wireless Home Protection System. Designed to provide security and peace of mind to homeowners and renters alike, the 120 dB alarm system features eight security zones, five accessory options and four operation modes.
The user-friendly system installs in minutes with included mounting hardware and adhesive pads. Allowing control of larger properties, Wireless Home Protection System sensors can be placed up to 500-foot (150 m) line of sight from the main control panel. The high-tech design boasts a smart panel and tri-color LCD display, plus a key fob remote control with panic feature.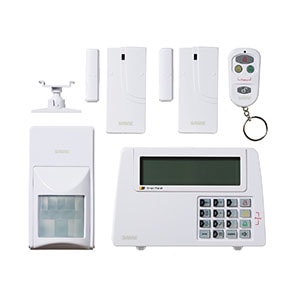 Helps identify point of entry – 8 security zones
Expandable – Unlimited amount of accessories and sensor options; comes with a tri-color LCD display and smart panel
Prevents false alarms – 4 operation modes include  an adjustable exit/entry delay and alarm duration
Installs in minutes – No wiring or hardware required
*American Police Beat, **National Crime Survey 2013
Stay tuned for wifi-enabled home security in 2018! And check out our standalone alarms: From a door handle alarm, to a water leakage alarm, to a Dorm/Apartment Kit (and everything in between), we create affordable products that help our customers protect themselves, their homes, and their families.
Complete the form below to register
---