STEGOCRAWL® WRAP VAPOR BARRIER SYSTEM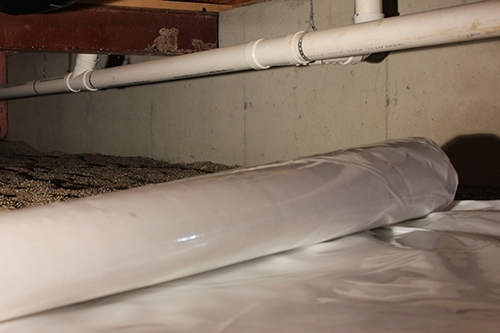 Most important is the health of the people that occupy your home. StegoCrawl Wrap Vapor Barrier System is your complete solution to crawl space encapsulation that assists in keeping the home healthy.
The brand architects and engineers have come to know and trust, Stego Industries, now brings you StegoCrawl Wrap Vapor Barrier for crawl space moisture protection! StegoCrawl Wrap Vapor Barrier's composition is uniquely designed for crawl space encapsulation with low permeance, strength, durability, and longevity any homeowner would value.
StegoCrawl Wrap reduces moisture in your crawl space thus improving indoor air quality, eliminating musty odors, and decreasing the likelihood for mold.
With a clean, white sheen to brighten the crawl space, ideal roll-sizes to maximize efficiency and accessories in the StegoCrawl line that will facilitate an easy installation process, we've thought of everything to set you up for success! Save time and resources while maintaining the integrity of the crawl space vapor barrier with products from Stego Industries' including StegoCrawl® Tape, StegoCrawl® Term Bar, and StegoTack® Tape. StegoCrawl Tape is a low permeance, white tape designed for protective sealing, seaming, and patching applications and is engineered to bond to StegoCrawl Wrap Vapor Barrier. The white appearance blends in with the white color of StegoCrawl Wrap to create a clean system look. StegoCrawl Term Bar is a flexible, plastic termination bar, optimal for mechanically securing StegoCrawl Wrap Vapor Barrier to concrete, wood or masonry. StegoCrawl Term Bar is an ideal complement to StegoTack Tape. These two products used in conjunction create a seal between the vapor barrier and the perimeter wall.
To learn more about the features and benefits of the StegoCrawl system, download our StegoCrawl guide for complete crawl space encapsulation.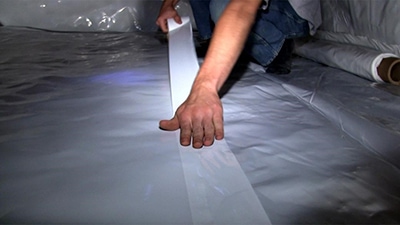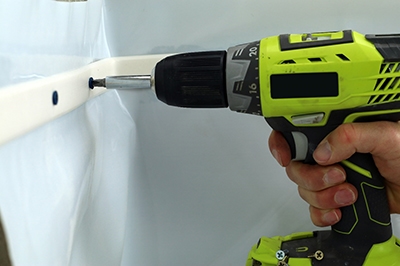 As a homeowner or contractor, you know all too well the importance of being informed about options available for crawl space protection. Visit our blog where you'll find lots of insightful articles that you may find helpful in making a smart decision about crawl space encapsulation. For example, we published the Ultimate Guide to Common Crawl Space and Waterproofing Terms which includes a downloadable, handy cheat-sheet as a quick reference for questions you might have about differences between materials, tools, and terms for working in your crawl space.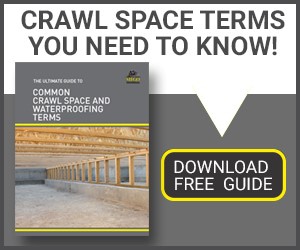 In addition to our blog, we also feature helpful tips and guides for installation on our YouTube channel. Check out our step-by-step video for installing StegoCrawl:
Stego Industries is a leader in moisture protection products and strives to exceed industry standards and customer expectations. When looking for a high-quality vapor barrier for your crawl space, StegoCrawl is an easy to install solution that has been certified to exceed industry standards.
Contact Information:
Stego Industries, LLC, (877) 464-7834
http://www.stegoindustries.com/contact-us/contact-list/
Social Media Links:
https://www.facebook.com/stegoindustries
https://twitter.com/StegoIndustries
https://www.youtube.com/user/StegoIndustries
https://www.linkedin.com/company/stego-industries-llc_2
---