Carry Your Cargo Safe Inside Without Damaging Your Interior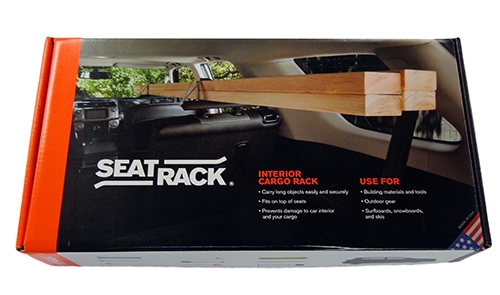 SeatRack cargo racks allows you to carry long objects inside your car safe from weather and theft.
Carry wood, pipe, conduit, tools, surfboards, skis, snowboards, etc.
Quickly adjusts to install on most passenger-side seats equipped with removable headrests.
Easy to load and tie down. Securing your cargo prevents damage to your interior and your cargo.
Once adjusted, SeatRack cargo bars can be removed and replaced as needed in under one minute.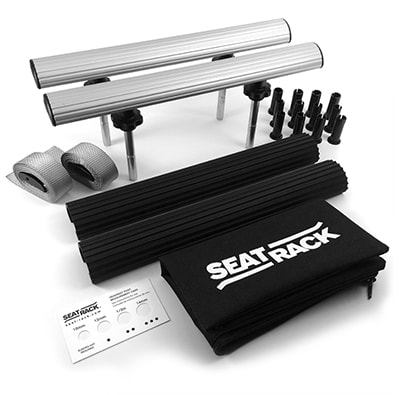 MADE IN USA
From time to time everyone needs to transport long objects inside their vehicle. Typically this is accomplished by cramming, wedging, and balancing your cargo.  Broken windshields and damage to your interior result and even worse, you hold your cargo with one hand while trying to drive with the other. This innovative solution allows you load and secure your cargo inside so you can concentrate on safe driving.
The SeatRack Interior Cargo Rack system includes two rack assemblies that install temporarily on top of the passenger-side seats of vehicles with removable head rests. Once adjusted to your vehicle, installation and removal take less than a minute. The cargo bars have removable rubber covers to increase grip and protect your cargo. A camera/accessory mount (1/4-20 thread) is also available as an option.
When you open the box, you will see and feel the quality of a product designed and manufactured in America. The SeatRack Interior Cargo Rack is manufactured from alloy aluminum and alloy steel.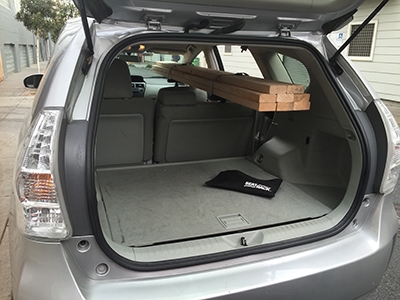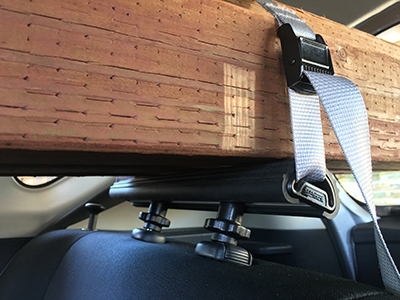 This product is for you if:
You have previously damaged your seats, headliner, dashboard, or windows hauling long and awkward objects.
You don't want to cause damage to your seats, headliner, dashboard, or windows hauling long and awkward objects.
You don't want to purchase a costly, noisy roof mounted rack system.
You want to keep your cargo dry and safe from the sun, weather, dirt, and damaging road debris.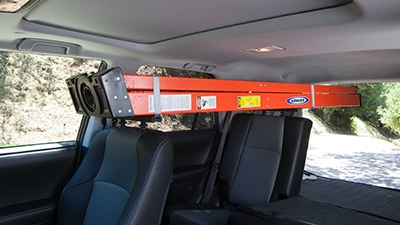 Visit us at www.seat-rack.com and use this code to receive the Extreme How To discount (good until Dec 31, 2017) when you purchase: EHTD79
---