New AZEK® Deck Colors Debut for Spring 2018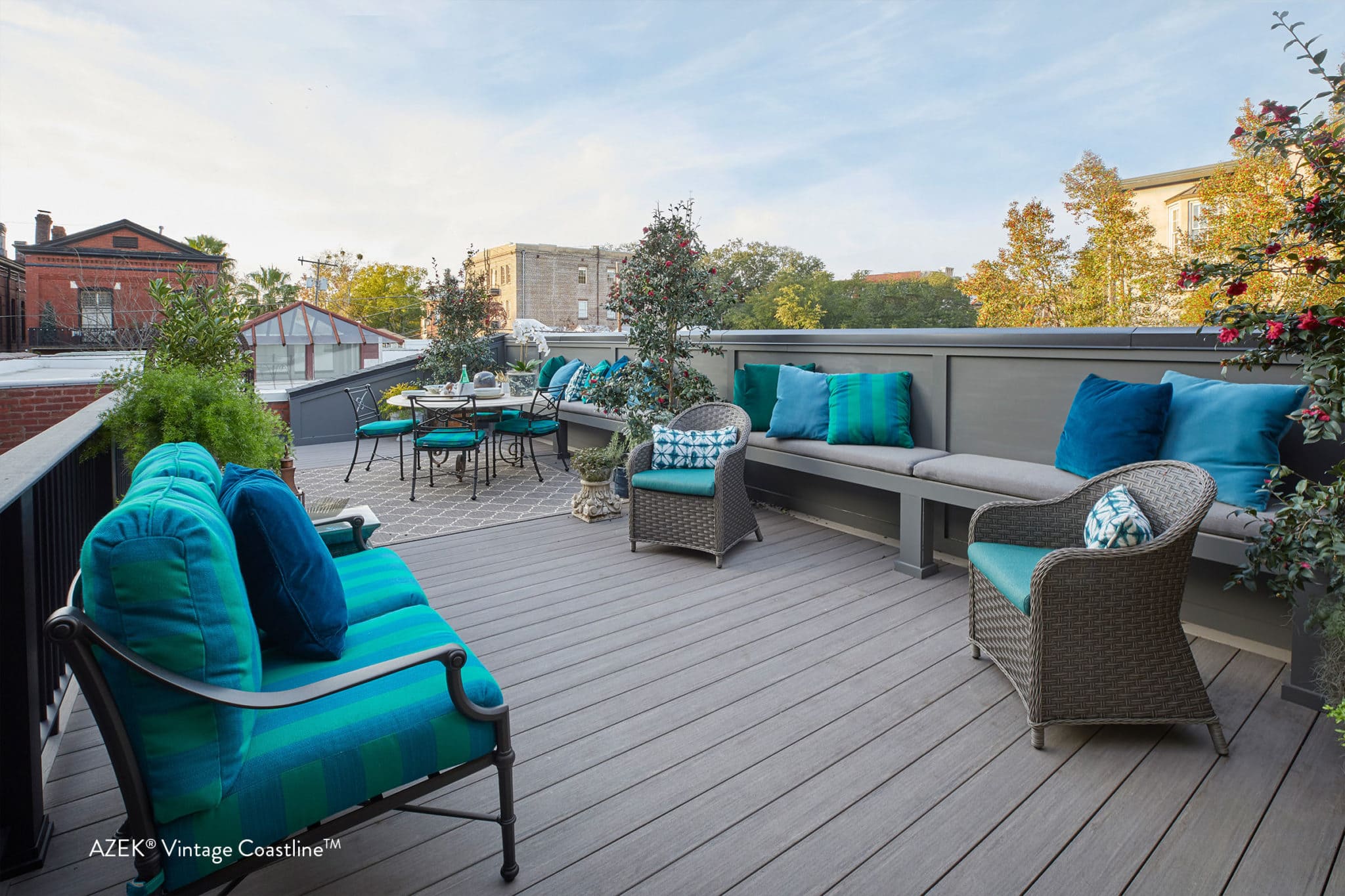 AZEK® Building Products, No. 1 in premium decking, is unveiling three new deck colors for the Spring decking season. Under the AZEK® brand, the three new Vintage Collection® colors include: Coastline™, English Walnut™ and Weathered Teak™.
As homeowners continue to seek alternative building products that are not only durable and low-maintenance but also aesthetically pleasing, AZEK® Building Products remains an innovator in the industry. Scientifically engineered to last beautifully, AZEK's Vintage Collection has the most realistic, wood-like appearance, including diverse color palettes, realistic grain textures and superior durability. The Vintage Collection is backed by an industry-leading 30-year limited fade and stain and a limited lifetime warranty and meets criteria for a Class A on the flame spread index.  The lightweight boards make AZEK an ideal choice for both commercial and residential roof decks.
"AZEK is committed to making sure that our dealers and contractors have the products and color options that keep pace with the evolving demands of homeowners, architects and designers.  While the current range of colors in the Vintage Collection has been extremely successful and continues to grow, we also see emerging demand for additional on-trend colors," said Patrick Barnds, SVP of AZEK Building Products. "While AZEK's performance is unmatched, we know the aesthetic of our product can truly make or break a customer's decision to buy. As outdoor spaces continue to be extensions of a home, we are always focused on providing new options that create a balance of form and function."
AZEK is also announcing a new fastening line for its decking and fascia. TOPLoc® for AZEK is a new stainless-steel screw featured in eight colors to complement AZEK Deck collections. AZEK also showcased its FUSIONLoc™ hand driven fastening system and Collated Cortex® hidden fastening for AZEK Deck at IBS.
To see all the new AZEK products, visit www.azek.com.
About AZEK® Building Products:
AZEK Building Products is a leader in the development of premium, low maintenance exterior building products. Available to a worldwide audience, its product lines span AZEK Trim, Deck, Rail, Moulding, Porch and Pavers as well as capped wood composite Decking and Railing under the TimberTech brand. Both brands, synonymous with quality, style and innovation, are made in America and lead their market areas by continually reinventing product lines and redefining product categories. For more information about AZEK, visit azek.com. For more information on TimberTech, visit timbertech.com or call 1-877-ASK AZEK.
---
Recommended Articles